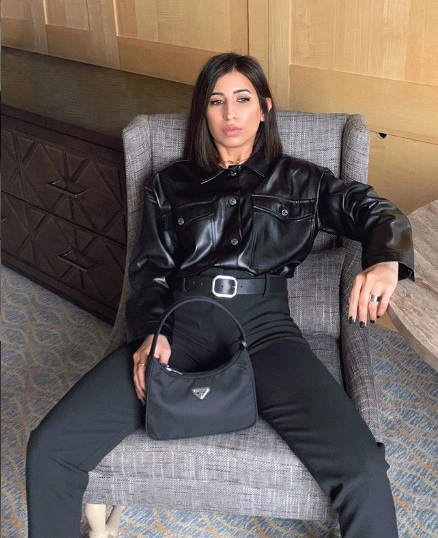 If you have been covering your uneven skin tone with layers of makeup? It is the perfect time to rethink your methods. Although your favorite concealers might hide away all your imperfections, you are not making the right choice. You can get rid of the darkening and the unevenness for good. Wouldn't you want the confidence to slay that #NOMAKEUPLOOK?
Surprisingly, uneven skin is immensely common and people have simply decided to ignore the fact that it can be fixed. No, we are not talking about any extravagant treatment, we are talking about basic skincare. Yes, you are just one product away from smooth and even-toned skin. All you need to do it pick the right product. Yes, covering up seems like the quicker solution, but with skincare, there is no going back. Once you have achieved naturally even skin tone you would automatically steer away from excessively contoured or cakey makeup. But, before diving into how to fix your issue, lets dive into the details. Read on to find all the answers about uneven skin tone.
What Is Uneven Skin Tone?
Did you know, your natural skin tone is highly affected by the variation in innate melanin production by your skin. However, there are unfortunate times when some parts of the face begin to create more amount of melanin than the other parts. This variation leads to noticeable light and dark areas on the face. It has been observed that the region throughout the eyes and the mouth is more prone to darkening that the rest of the face. This is nothing but an uneven skin tone. However, there are several more causes that lead to uneven skin. Scroll down to find out.
What Causes Uneven Skin Tone?
Everyone's skincare journey is unique which explains why there are innumerable causes that lead to uneven skin tone. However, here is a list of the causes that generally trigger uneven skin tone.
As a sign of aging skin.
Hormonal imbalance.
Inappropriate skincare or makeup products.
Direct or prolonged sun exposure.
Severe breakouts or acne spots.
Extremely dry skin or combination skin.
7 Products To Manage Uneven Skin Tone
People often overlook their uneven skin tone because they are not aware of the power of skincare. Believe it or not, your bright and even complexion is just one product away. When the right products and the right guidance are paired with a little bit of consistency skincare is magical. Here is a list of the top 7 editors approved skincare products to manage your uneven skin tone.

We are all aware of the skin brightening powers of Vitamin C. This vitamin C product is your golden ticket to bright and even-toned skin. Pick this MODB serum for gorgeously glowing skin. If you have always wanted young and supple skin you need to incorporate this exceptional serum. With a dual dose of vitamin C and wholesome ingredients like aloe vera and hyaluronic acid, this clean beauty serum has bagged the number 1 spot on our list.
Vinoperfect Brightening Glycolic Essence
Caudalie has created this Vinoperfect Brightening Glycolic Essence to cater to your skin needs with the powers of glycolic acid. Glycolic acid is another ingredient that completely focuses on delivering a bright and even tone. Pick this product to get rid of all the impurities and dead skin cells. We highly recommend this product for the hydrating vigor of premium quality grape water.
The Radiance Brightening Vitamin E + Rosehip Seed Facial Oil
The Radiance Brightening Vitamin E + Rosehip Seed Facial Oil is your pick for uneven skin tone if you want to incorporate the powers of Vitamin E and rosehip seed oil in your daily regimen. They are excellent brightening agent that effectively eliminate uneven skin tone. This facial oil is ideal for all skin types and focuses on issues like redness, multiple signs of aging, and redundant dryness.
Another lightweight moisturizer you are going to fall in love with is this Vitamin C Glow Moisturizer by Fresh. Strengthened with nutrients like vitamin C, vitamin E, and vitamin B5, this cream is the perfect pick for that hydrated glow. In fact, the combination of a vitamin C serum and a vitamin C moisturizer is all you need to eliminate the dullness, acne spots, and uneven texture.
The Youth Illuminating Face Oil is the best pick for all the greasy gals out there. If your oily skin has been troubling you, go for this clean beauty facial oil. It is filled with powerful ingredients like squalane, rosehip seed oil, and camellia. Every element in this product is 100% safe and all-natural. We profoundly urge you to go for this facial oil to manage your uneven skin tone and get a healthy looking glow.
This skincare formulation by Dior is all you need to get rid of any imperfections on your face. It is literally a skin perfector and gives you the skin of your dreams. The Dreamskin Skin Perfector primes, hydrates, and give visibly even skin in no time. Plus, it gives long-lasting results. The best part is it is safe for all skin types.
Prism 20% AHA + 5% BHA Exfoliating Glow Facial
The Prism 20% AHA + 5% BHA Exfoliating Glow Facial by Herbivore is your pick to introduce the magic of AHAs and BHAs for correcting your skin. It is an incredibly effective yet gentle anti aging gel-based mask to make your skin naturally glowing. You can safely go for this Herbivore product to rectify the texture and tone of the skin because it is safe for all skin types.
Read Next: The Best 4 Moisturizers That Will Hydrate Your Dry Skin In No Time