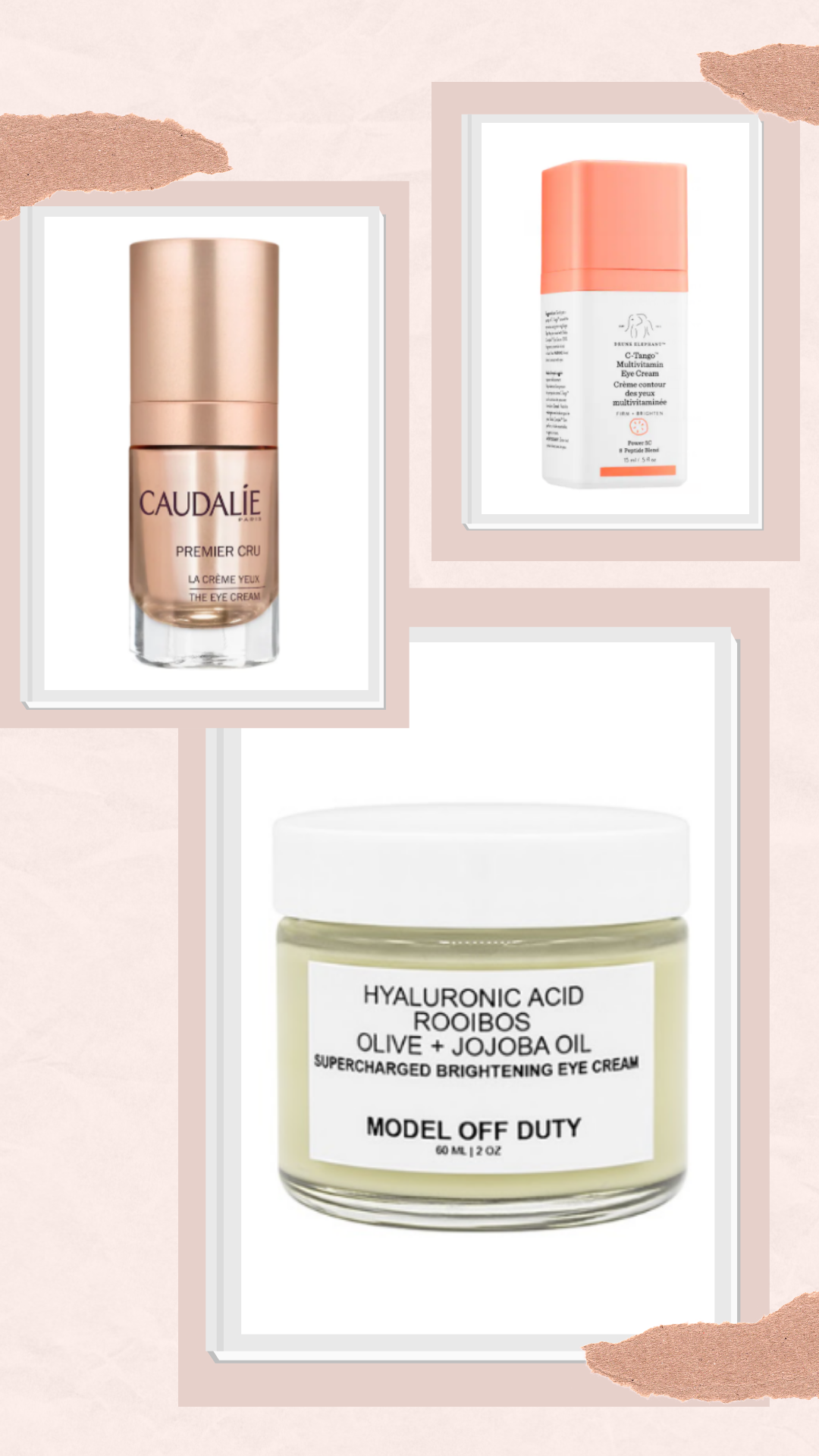 People like to believe eye creams are nothing but an expensive way to sell moisturizers. Well, we agree it's a great way to ease the guilt of not taking care of the delicate skin around your eyes. But, trust us, it just couldn't be further from the truth.
Eye creams are not merely smaller jars of moisturizers. They are uniquely created to cater to the needs of the sensitive skin around the eyes. It's comparatively richer and is super-safe to use so close to the eyes. Also, it is never too early to add an eye cream into your regimen. In fact, the earlier you add, the better it is because it simply works to protect your young-looking complexion. So, whether you are looking to protect your pristine glow or you are looking for some real age reversal results, we have got you covered. We have curated an all-exclusive list of five eye creams that simply serve as food for your skin. Go on! Find your favorite!
Model Off Duty Beauty Supercharged Brightening Eye Cream
If you love your skin and you want to fix your under eyes instantly, you must add this Model Off Duty Beauty right away. Filled with the powers of naturally sourced hyaluronic acid, rooibos, olive oil, along with jojoba oil, this eye cream practically works like photoshop for the skin. The Supercharged Brightening Eye Cream by Model Off Duty Beauty is 100% clean, safe, and free from any synthetics. Not just that, it is 100% sustainable and cruelty-free as well. You must add it to your routine to achieve a remarkably rejuvenated, hydrated, and brighter-looking complexion around your eyes in just a few applications.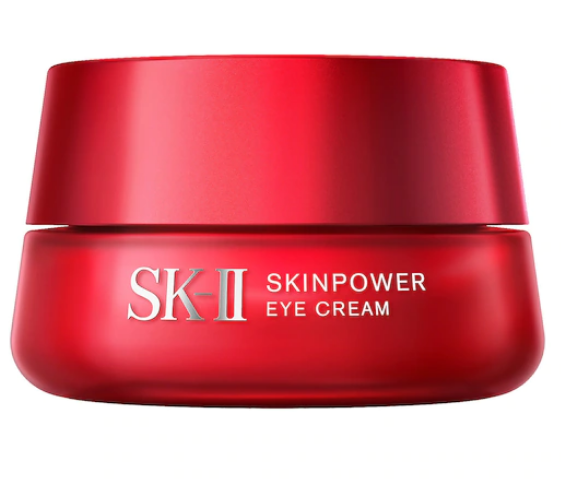 Another cream that's specially designed to deal with the delicate skin around the eyes is this Skinpower Eye Cream SK-II. Curated with a revolutionary blend of ingredients, this cream definitely serves as food for the skin. Add this cream into your regimen to achieve an energetic-looking complexion that's significantly supple and smoother as well.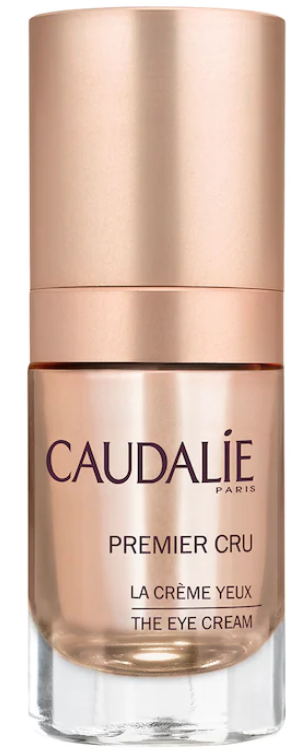 Caudalie Premier Cru Anti-Aging Eye Cream
Another bestseller that you must pick to feed the skin around your eyes is this anti-aging eye cream by Caudalie. Uniquely curated to beat any signs of dullness, dark circles, wrinkles, fine lines, and puffiness, this cream is a must-have. Add it to your routine to achieve softer, smoother, and brighter-looking skin around the eyes while feeding your skin with the goodness of vinifera, grape seed polyphenols, natural pearlized, and along with active peptides.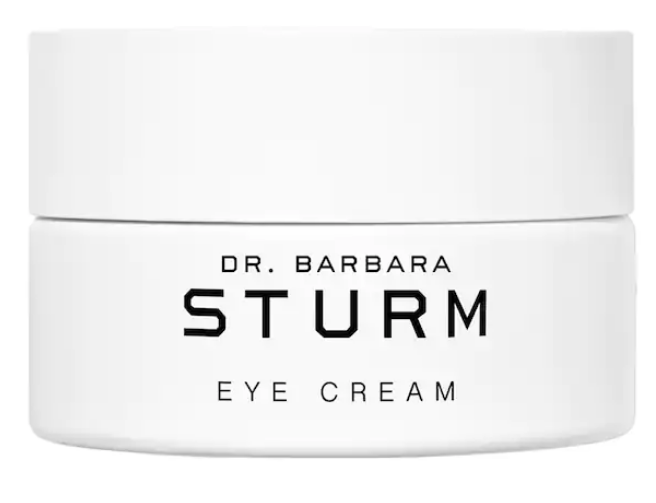 This eye cream by Dr. Barbara Sturm is another delightful product to instantly revive your dull-looking eyes. Made out of 100% vegan ingredients, this eye cream by Dr. Barbara Sturm is simply the best. You must incorporate this lightweight eye cream into your regimen to achieve the goodness of purslane, vitamin E, along with macadamia oil. Plus, this cream is completely vegan, cruelty-free, and totally safe for the environment.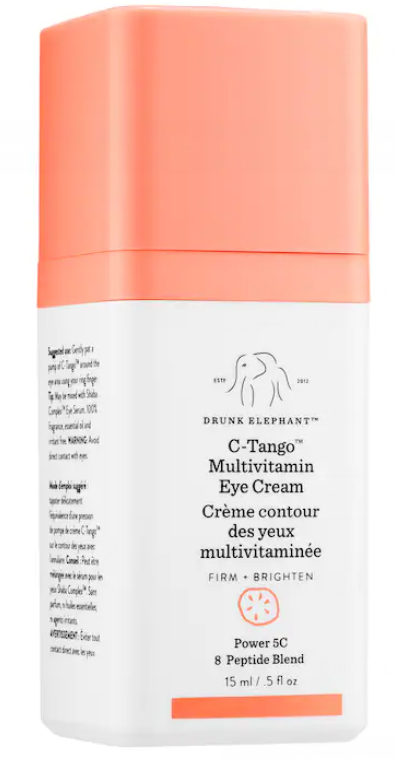 Drunk Elephant C-Tango™ Vitamin C Eye Cream
This vitamin C-filled product by Drunk Elephant is another fantastic eye cream for your regimen that we highly recommend. This eye cream has the power of natural cucumber extract, along with eight skin-loving peptides and five unconventional forms of vitamin C. Add this clean beauty cream to your routine eye cream for a radiant and younger-looking glow.
Up Next: My Favourite Clean + Planet Positive Beauty Brand