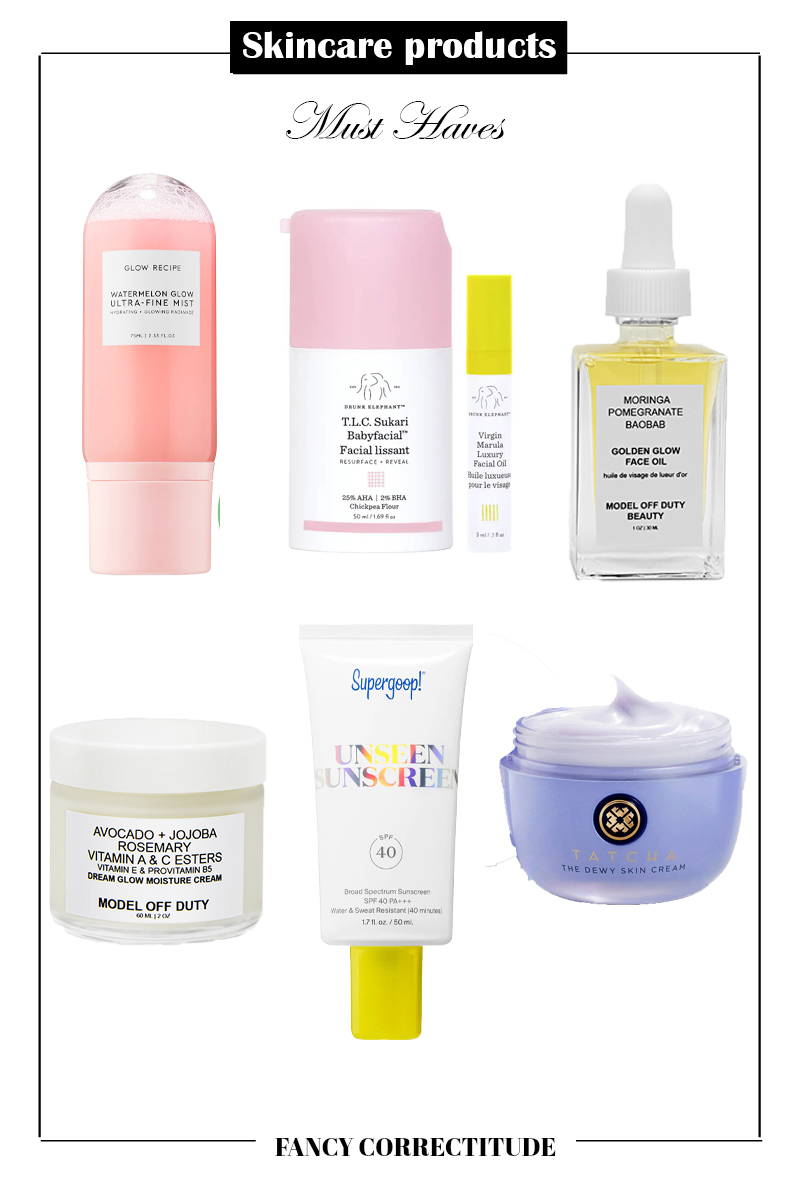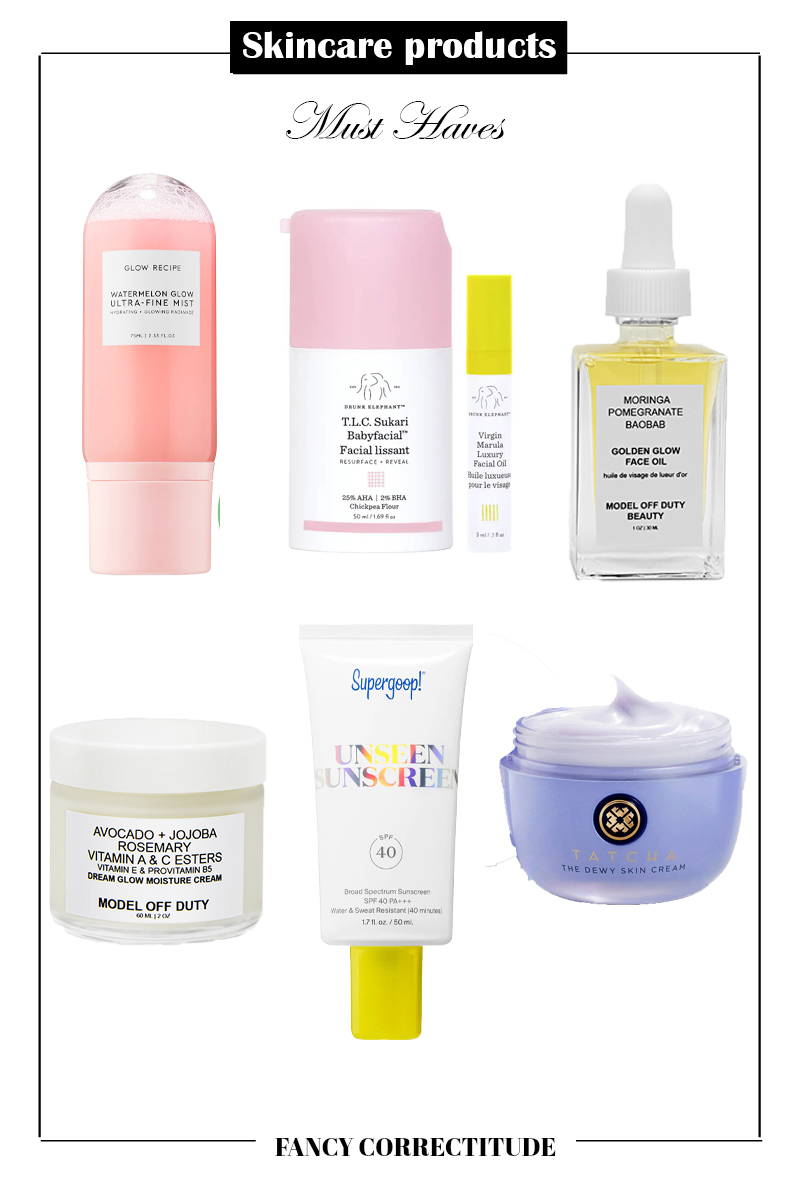 Clean skin is a bliss and a necessity. To achieve the same is a religious process you must learn.
Products that are free of harmful ingredients and carry the legacy of favoured brands are the ones that must be preferred.
Among so many cleansers, toners, serums, moisturizers, sunscreens, night creams, and other skincare products for your daily regime, you can be assured of the cleanest skin if chosen wisely.
Clean skin is bliss, and to crave that, is not unnatural in today's world. Nothing beats the beauty of bare skin, with a dewy glow. To maintain the same isn't easy, though. Thanks to the world of beauty and skincare, keeping skin clear and healthy has never been easier.
All you need to know is to pick the right and the best products according to your skin type. The trick is to choose the products that are sans questionable ingredients like sulfates (SLS and SLES), parabens, phthalates, mineral oil, formaldehyde, etc. Here are some of the best cleanser, toner, serum, moisturizer, night cream, and more to achieve the flawless skin of your dream.
How to be sure if a particular product is safe to use?
Few ingredients are precisely right for your skin layers and some others that are strictly a no-no. In both situations, it is impossible to figure out the elements if one is not a pro or if one's eyes are not trained on the same. To make it work, you need to do enough research to differentiate the good, bad, and the ugly.
So, here we are to help you navigate with the list of few best clear skin products.
Type: At-home facial product – Lightweight Mask
For skin type: Normal, Dry, Combination, Oily
For concerns: Dullness and Uneven Texture, Dark Spots, and Fine Lines and Wrinkles
Main ingredients: 25% AHA Blend (glycolic + (T) tartaric, (L) lactic, (C) citric acids), Gram/Chickpea Flour, Pumpkin Ferment Extract
This vegan and cruelty-free product ensure a clear skin by exfoliating dead surface skin to make the underlying fresh skin visibly smooth and bright. With regular use of the product, the appearance of the skin is balanced, ensuring no redness or sensitization.
Drunk Elephant focuses on not using products like essential oils, drying alcohols, silicones, chemical sunscreens, fragrances/dyes, SLS. These cause the most harm to the skin, and keeping them off your routine can help you achieve the clear skin you have been aiming for.
Type: Facial Oil
For skin type: Combination, and Dry
For concerns: Fine lines, Wrinkles, Aging signs
Main ingredients: Moringa, Pomegranate, Baobab, Argan
Model Off Duty Beauty's Golden Glow Oil is absolute bliss for your skin that has just begun to show signs of aging and damage. All you need is to apply the 2-3 drops of the product after cleansing your skin every morning and night.
The product has powerful anti-aging properties to keep your skin away from free radicals. It can be used over acne-prone skin, thanks to its antiseptic and anti-inflammatory properties. Among its main ingredients is pomegranate as a source of keratinocytes that help reverse skin damage, and a contributor of Omega 5 to your skin layers that visibly reduces inflammation, and shows cancer-fighting abilities.
Type: Sunscreen Gel
For skin type: Normal, Dry, Combination, and Oily
For concerns: Fine lines, Wrinkles, Pores, Dullness, Uneven Texture
Main ingredients: Meadowfoam Seed Complex, Red Algae, Frankincense
Are you looking for a light, invisible, scentless, and makeup perfect daily primer? This vegan, cruelty-free, and gluten-free product is what you have been looking for. Unseen Sunscreen SPF 40 is an innovative, antioxidant-rich primer high in SPF to help the skin get protection from not only harmful sun rays but also from the blue light emitted from the gadgets we use. It has a unique oil-free gel formulation that glides into skin deep for that perfect shine control and velvety, makeup gripping finish.
Use this product generously as the last step in your skincare regime before you start your makeup. Make sure to give your skin a minimum of 15 minutes before stepping out in the sun. You may need to reapply the same every 2-3 hours, or swimming or sweating out at the gym.
Type: Daily cream
For skin type: Normal and Dry
For concerns: Dryness, Dullness and Uneven Texture, and Loss of Firmness and Elasticity
Main ingredients: Japanese Purple Rice, Okinawa Algae Blend, and Hyaluronic Acid, Botanical Extracts
Tatcha The Dewy Skin Cream is a boon to the skin that is looking for instant hydration. It has the property to hydrate the skin intensely and to seal in the moisture for the healthy bounce and elasticity. Japanese traditional fermentation of anti-aging superfoods is the secret formula of this product's effectiveness. Green tea, rice, and algae are known to hold on the skin's luminosity forever.
Use a pearl-size of the cream to massage every morning and night onto your face, neck, and décolletage in upward strokes to embrace your skin's youth. Regular use of the product guarantees to release the moisture your skin needs for that dewy glow of the deeply nourished skin.
Type: Lightweight under-eye cream
For skin type: Normal, Dry, Combination, and Oily
For concerns: Fine Lines and Wrinkles, Loss of Firmness and Elasticity, and Dark Circles
Main ingredients: Hyaluronic Acid, Cucumber, Peptides
Sobel Skin Rx Oligo Peptide Eye Cream is a dermatologist-approved lightweight undereye cream that contains a dramatically effective combination of three oligopeptides that hydrate the skin area around the eye, firming it and smoothening it diminishing the fine lines and wrinkles effectively. The cream has hyaluronic acid that accounts for ultra-hydration, while cucumber contributes to ease off the puffiness by brightening the entire eyelid area.
Pump out a small amount on your fingertips and apply around the eye area every morning and night. This product is cruelty-free, and the package is recyclable.
Type: Lightweight gel moisturizer 
For skin type: Normal, Dry, and Combination
For concerns: Pores, Dryness, and Dullness and Uneven Texture
Main ingredients: Papaya extract, Tangerine fruit water, Aloe extract
Lightweight gel moisturizer is the ultimate solution for skin that needs an effortlessly dewy look. Protected with mineral SPF 20, the glow-boosting sheer tinted moisturizer is something that offers instant glow to your skin. Tarte Knockout Brightening Gel Moisturizer has pore reducing properties and claims the effect to be as fast as in 10 days. Credit to its formula infused with fruit and plant extract that slough away dead skin cells, which result in acne, breakouts, and several adverse effects on the skin, including aging signs.
The product is vegan, cruelty-free, and gluten-free. Use it over clean skin after cleansing and toning for the best results. Recommended is the Knockout Tingling Toner, which works as a catalyst for better results in lesser time.
Type: Pore-refining lightweight serum
For skin type: Normal, Dry, Combination, and Oily
For concerns: Pores, Uneven Texture, Acne and Blemishes
Main ingredients: Malachite Extract (Rich in Copper, Acid Blend 15%, Hyaluronic Acid, Niacinamide, and Peptides
Do open pores bother your skin? Does your skin break out easily? Does it lack radiance? You need this pore-refining lightweight liquid as an ultimate treatment to clear pores and to refine texture. With regular use, your skin gets tighter, the pores get diminished, and you get rewarded with clearer skin.
Goop Beauty G.Tox Malachite and AHA Pore Refining Tonic is a purely water-based serum with cleansing malachite composition along with 15 percent glycolic, phytic, and fruit acids to help in improving the skin texture, as a whole. The product is dermatologist tested and is vegan, gluten-free, and cruelty-free. The best way to use the product is with a cotton pad on clean and dry skin. It can be used both during daytime and night, but for sensitive skins, night use is more recommended.
Type: Nighttime treatment cream
For skin type: Normal, Dry, Combination, and Oily
For concerns: Dark Spots, Fine Lines and Wrinkles, and Dullness and Uneven Texture
Main ingredients: 14% glycolic acid, 0.5% retinol (Vitamin A), Shea butter
Want to wake up with fresh and firm skin every morning? You need the right night routine for the clearest skin every morning. This product works for the same with its unique anti-aging properties. It has a combination of active ingredients like glycolic acid, retinol, chronodyn, hydranov-p, and axolight that work throughout the night on the different layers of the skin, thereby making it firmer and fresher.
Beauty Sleep Power Peel is known to reduce aging caused by harmful sun rays visibly. Additionally, the cream works directly on the scarring, acne, and wrinkles by inducing more moisture your skin needs to fight these odds. Use of the product twice weekly over the face, neck, and décolletage avoiding the eye area, is enough to get you a visible result soon. You don't need to apply any night cream after the application of the Beauty Sleep Power Peel.
Type: Foaming cleanser
For skin type: Normal, Dry, Combination, and Oily
For concerns: Dryness and Dullness
Main ingredients: Squalane, Plum oil, Phytic acid
Beautycounter Countermatch Refresh Foaming Cleanser is a daily cleanser that visibly supports the skin to retain its natural youth without compromising its natural moisture content. The creamy formula of the product is turned to velvety foamy consistency when used over water-damp skin and rinsed off to get a clean absorption. The highlighted ingredient Squalane pulls in moisture into the skin and restores the same for the luminosity your skin needs. While Plum oil provides adequate nourishment needed for healthy skin, Phytic acid takes care of the exfoliation of the dead removal skin to come up with natural glow your skin deserves.
This vegan, gluten-free, and cruelty-free product is formulated to be used after splashing your face with water. It must be massaged twice daily (morning and night) onto damp face in circular motions before rinsing it off with lukewarm water. Pat dry and use Countermatch Adaptive Moisture Lotion for best results in hydration.
Type: Hydrating skin mist
For skin type: Normal, Dry, Combination, and Oily
For concerns: Dryness, Redness, and Dullness and Uneven Texture
Main ingredients: Watermelon, Hyaluronic acid, Hibiscus Flower AHA
Refresh your skin and enhance the look of makeup on the face in the safest and best way possible. Watermelon Glow Ultra-Fine Mist is the most effective solution to beat uneven skin tone, redness, severe dryness, and dullness of the skin. The ingredients lock the moisture in the skin layers to retain the look of texture for an optimal makeup application.
Spray the fog like mist directly over the clean skin or over makeup to prolong the application. Rightly formulated with hibiscus flower AHA, the Mist makes the skin supple and firm, while ACV helps the natural oil production balance of the skin. Rice germ oil acts as a magic source of protection against free radicals. The product is vegan, cruelty-free, and gluten-free.
Type: Daily moisturizing cream
For skin type: Dry, Normal, and Combination
For concerns: Dryness, Dullness, and Redness
Main ingredients: Avocado Oil, Jojoba Oil, Rosemary, Rosehip Seed Oil, Vitamin A, Vitamin C, Vitamin E
Get indulged in the luxury of the super-hydrating effect of this rejuvenating moisturizer. If you are looking for a refreshing feeling and a radiant glow on your face, you need to pamper the skin layers with proper hydration. Dream Glow Moisture Cream is enriched with several ingredients that contribute to soothe, renew, and protect the skin. The fact that it has all-natural ingredients, the cream is ascertained to provide that smooth and silky feeling on the skin.
To make the best of its use, apply a thin and even layer on the skin. Wait for few minutes for the cream to get absorbed in your skin. You may apply facial oil or makeup once the cream is fully absorbed. For best results, it's ideal that the cream is followed after using Youth Glow Day Serum.