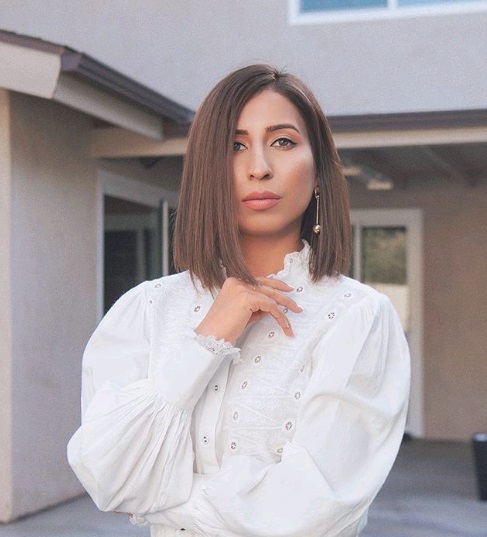 For the past few years, physical exfoliators have been in the limelight. These physical exfoliators include facial cleansing brushes and gritty scrubs. Being a skincare fanatic, I had to try them. Unfortunately, the physical exfoliators did not work for me. In fact, all they did was damage my soft skin. However, while I was at it, I realized the importance of exfoliation, which served as a motivation for me to keep looking for an exfoliator that exfoliates my skin, but doesn't rub it raw in the process. Then I came across a face polish by Model Off Duty Beauty, and I felt like my prayer had been answered.
People are gravely mistaken that their exfoliation session has to be harsh to be effective. But that may do more harm than good. First things first, always remember, for an exfoliation session to work, you don't need to rub vigorously or add a harsh physical exfoliator. All you need is a face polish for a deep yet gentle cleanse and That Bright Glow Face Polish by Model Off Duty Beauty is just the right pick.
Best Face Polish 2021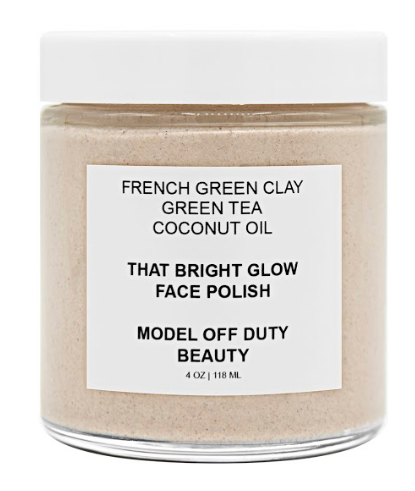 Model Off Duty Beauty That Bright Glow Face Polish
Did you know your body has an innate process where it sheds dead cells and renews them? Yes, all on its own. However, with age, this process slows down. A facial polish simply boosts this natural process. This is how it is gentle yet effective. If you want an exfoliation experience without any dry or flaky skin, you need to switch to a face polish instead of a regular scrub.
Long story short, buying a regular facial scrub is as good as draining your money down the drain. I have learned it the hard way. But that didn't stop me from looking for the perfect exfoliating product, and when I found That Bright Glow Face Polish by MODB, I simply fell in love. It took just one application to understand, that it is made out of pure love. In just a few weeks, my skin turned unrecognizably smooth and it glowed like never before.
Ingredients In This Clean Beauty Face Polish
This gentle facial polish literally glides away all the dead cells to reveal better complexion and texture. Its remarkable capabilities include the elimination of excess oil, removal of impurities, and unclogging of pores as well. Whether you have normal, oily, combination, sensitive, and even acne-prone skin, this face polish is the right pick for well-exfoliated and radiant skin. But what is in this face polish? Let's find out!
Green Tea: This facial polish contains an abundance of green tea. Green tea contains an effective antioxidant known as EGCG which serves as a powerful and protective anti-aging agent. Not only that, it contains vitamins B and E for the ultimate nourishment of your skin.
French Green Clay: French green clay is another unusual ingredient that is extremely effective when you need to get rid of impurities gently and effectively. Also, it is capable of tightening and minimizing your pores.
Coconut Oil: Despite being an exfoliation product, this product is blessed with the goodness of coconut oil that works to moisturize and hydrate your skin. It is the best ingredient to enhance elasticity and boost natural collagen production while delivering anti-aging properties.
But, the best part about the ingredients in MODB's That Bright Glow Face Polish is that they are 100% clean, sustainable, natural, vegan, cruelty-free, GMO-free, gluten-free, phthalate-free, and paraben-free as well.
Up Next: Want all eyes on you? Add these 3 effective eye creams to your skincare arsenal