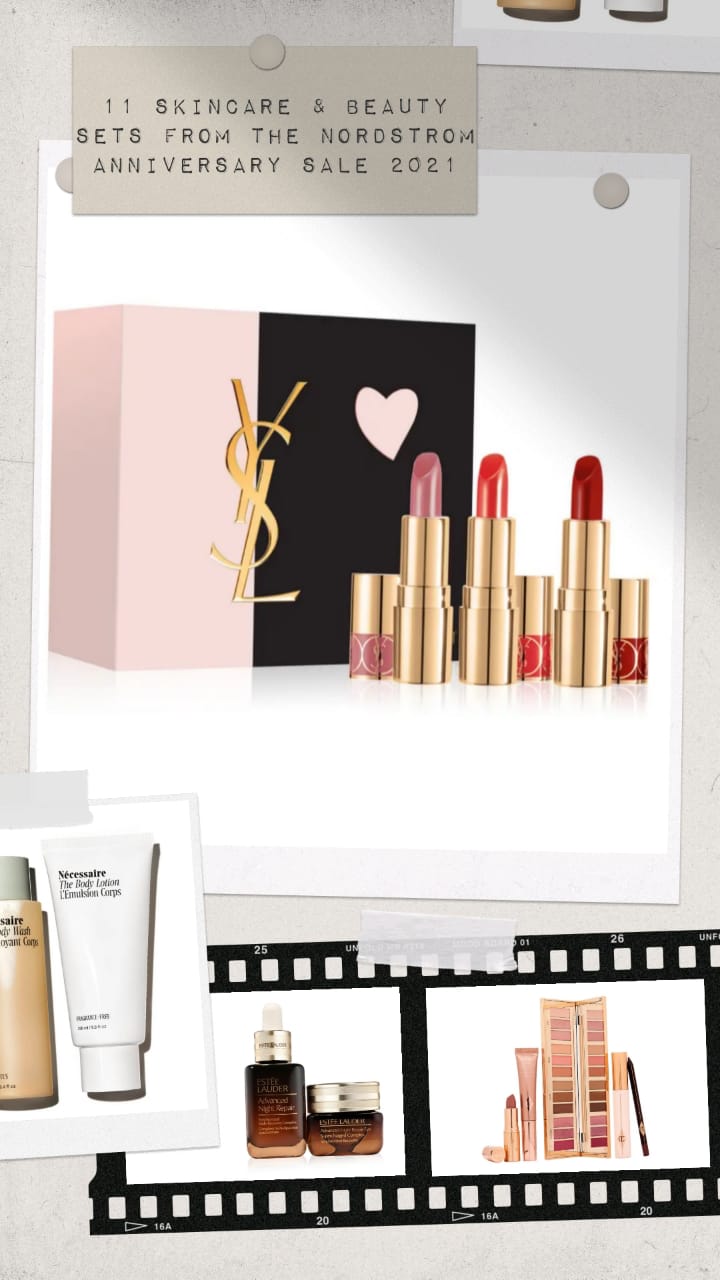 The biggest sale of the year is here. Yes, we are talking about the Nordstrom Anniversary Sale 2021 that will be live from July 28th – August 9th. With endless limited-time opportunities to shop big while saving big, this sale is simply one-of-a-kind. Although the sale hasn't begun yet, Nordstrom generously revealed the sale prices of all the products on July 6th. The good news is, we have been keeping up with the Beauty Drop Calendar ever since. In fact, we have been meticulously taking note of all the upcoming collections and product drops. While we were at it, we created a list of swoon-worthy beauty and skincare sets from the Nordstrom Anniversary Sale to help you stay ahead in the beauty game.
So, are you ready to get the most of these exclusive beauty deals? If yes, you must keep scrolling to find irresistible beauty and skincare sets. After all, Nordstrom has spoilt us for choice by announcing tempting offers on luxuriously reliable brands like La Mer, MAC, Charlotte Tilbury, and many more. Read ahead to get a head start on 2021's best beauty price drops.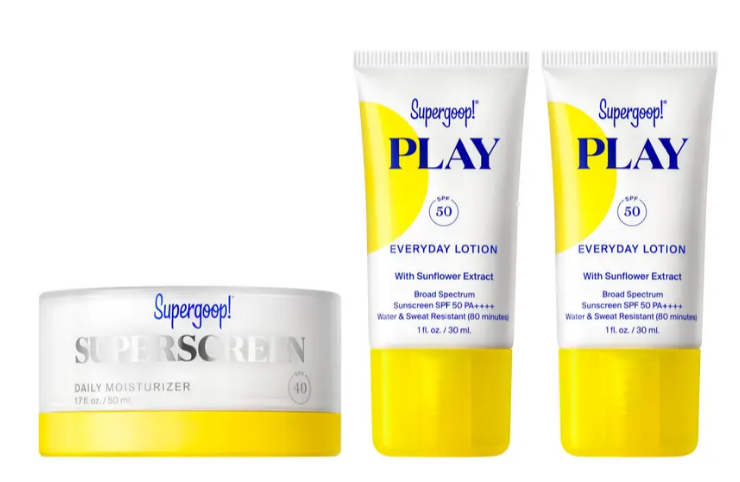 Supergoop! Superscreen Daily Moisturizer SPF 40 Sunscreen Set ($58) $39
When it comes to beauty and skincare, you must shop big at the Nordstrom Anniversary Sale because it's a sale like no other. Start stocking up on skincare essentials, because they are on limited-time offers. One such must-have skincare set is this 3-piece sun protection set by Supergoop! This set features three fabulous products by Supergoop that can cover all you sun protection needs. They are:
Full-size Superscreen Daily Moisturizer SPF 40
2 Travel-size Play Everyday Lotion SPF 50 Sunscreens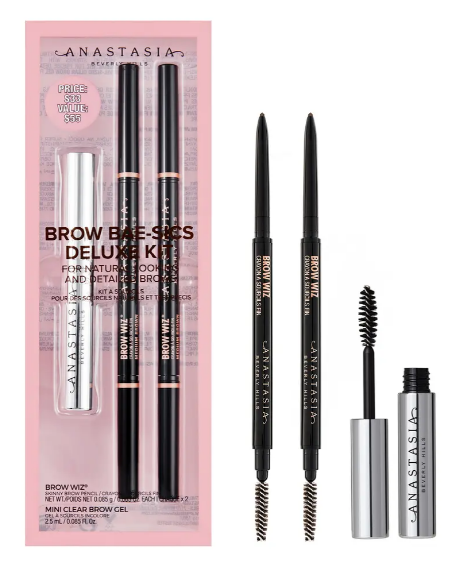 Anastasia Beverly Hills Brow Bae-sics Deluxe Kit ($55) $33
When it comes to sales, the luxurious beauty basics sell out like ice creams on a sunny day. That is why you must add this Brow Bae-sics Deluxe Kit to your wishlist right away. This limited-edition kit by Anastasia Beverly Hills is the perfect kit for effortlessly flawless yet natural-looking brows. This set includes:
2 Brow Wiz Mechanical Brow Pencils
Mini Clear Brow Gel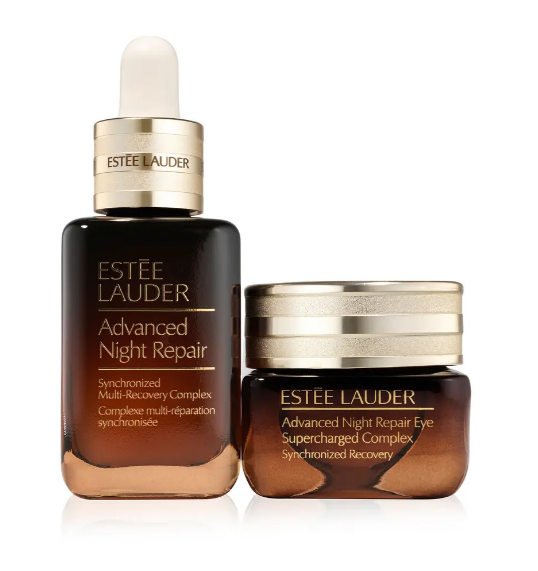 Estee Lauder Full Size Advanced Night Repair Set ($141) $90
Another limited-edition skincare set you must get your hands on is this Full-Size Advanced Night Repair Set by Estee Lauder. Without a doubt, this set is the perfect kit to restore radiant and plump-looking skin in a matter of days. It features two full-size products, namely:
Advanced Night Repair Synchronized Multi-Recovery Complex Serum
Advanced Night Repair Eye Supercharged Complex Synchronized Recovery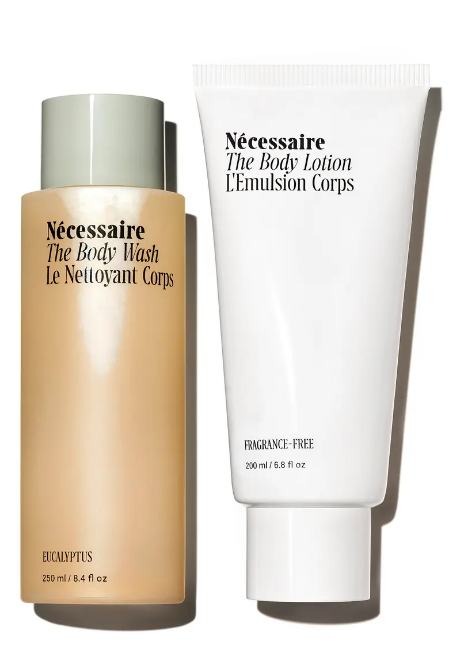 Necessaire Full Size The Body Wash & The Body Lotion Set ($50) $35
This Body Wash & The Body Lotion Set by Necessaire is a limited-edition set that features two full-sized products for efficiently cleansed and hydrated skin. These everyday products on sale are simply a steal; you simply shouldn't let this opportunity go. This set includes two Necessaire products, namely:
The Body Wash
The Body Lotion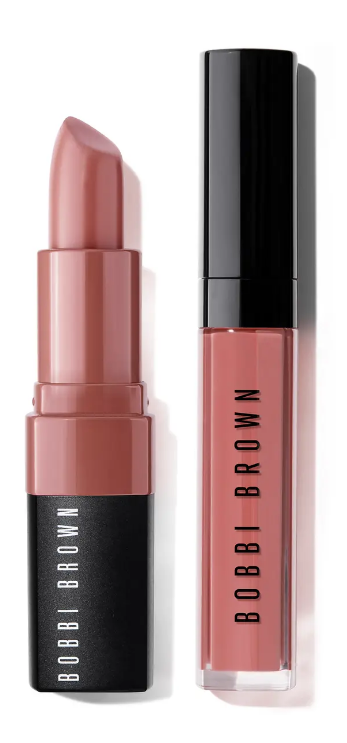 Bobbi Brown Full Size Crushed Lipstick & Gloss Set ($58) $29
If there's anything we love more than Bobbi Brown, it's Bobbi Brown on sale. That is why we highly recommend this limited-edition set for gorgeous-looking lips. With a classic shade and luscious lip-loving ingredients, this set contains two lipsticks with different textures; one with an iconic, balm-like texture and another, liquid-based for a glossy high-shine finish.
Crushed Lip Color in Sazan Nude
Crushed Oil-Infused Gloss in Free Spirit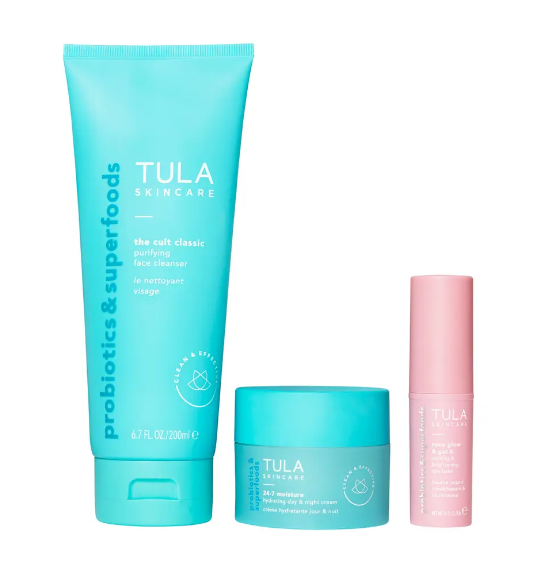 Tula Skincare Full Size The Cult Classic Purifying Face Cleanser Set ($122) $74
Achieve a next-level radiance with this limited-edition skincare set by Tula Skincare. This set contains three full-size essentials to help you achieve utterly cleansed, moisturized, and nourished skin. Add this set to get the following products at a very reasonable cost:
The Cult Classic Purifying Face Cleanser
24-7 Moisture Hydrating Day & Night Cream
Rose Glow & Get It Cooling & Brightening Eye Balm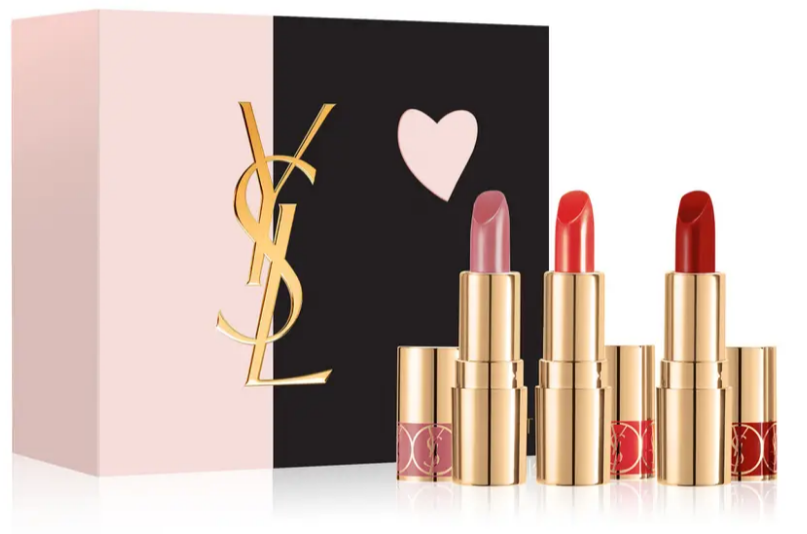 Yves Saint Laurent Rouge Volupte Shine Lipstick Balm Travel Size Set ($56) $38
When it comes to beauty sets, nothing is more exciting than luxurious travel-sized sets. This set consists of 3 classic shades of balm-based lipsticks. Curated with a lipstick + balm-based formula, these lipsticks are perfect to achieve a lively color and high shine. Plus, these luxurious lipsticks are blessed with the goodness of pomegranate extract and hyaluronic acid. Pick this set for three phenomenal shades, namely:
44 Nude Lavalliere (pink nude)
45 Rouge Tuxedo (bright cherry red)
131 Chili Morocco (deep chili red)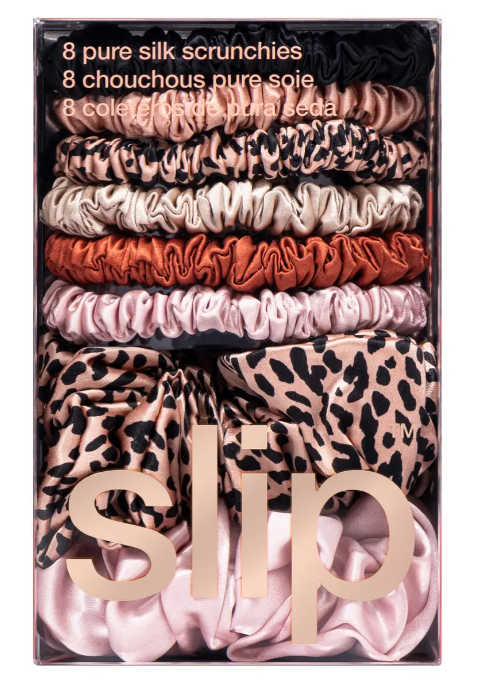 Slip Sunset Hair Tie Set ($65) $45
Another deluxe set that you must definitely invest in is this Sunset Hair Tie Set by Slip. Curated with the highest-grade mulberry silk, these hair ties can protect your precious hair from any damage or breakage. Pick this kit for a set of exceptionally shiny, thick, soft, comfortable, and durable scrunchies in different colors and sizes, namely:
Large Hair Tie in Pink
Large Hair Tie in Rose Leopard
Skinny Hair Tie in Pink
Skinny Hair Tie in Rose Gold
Skinny Hair Tie in Black
Skinny Hair Tie in Rose Leopard
Skinny Hair Tie in Dusk
Skinny Hair Tie in Caramel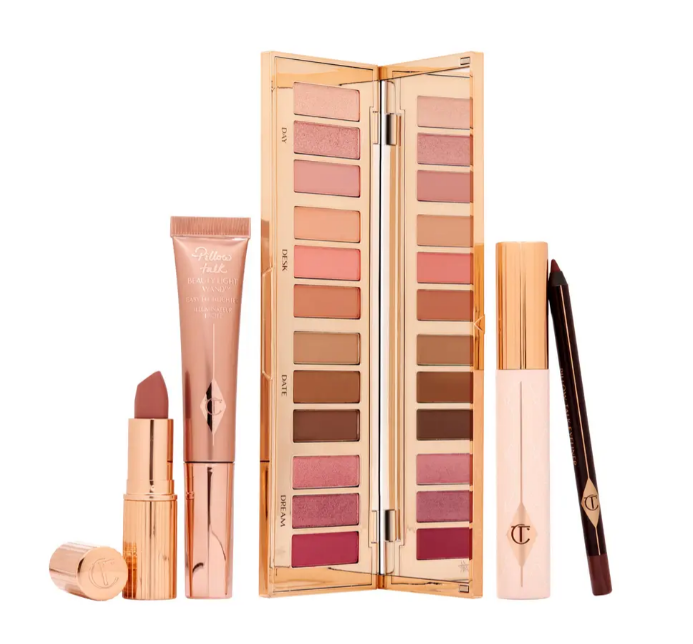 Charlotte Tilbury Full Size Pillow Talk Lip, Cheek & Eye Set ($203) $135
If you are obsessed with beauty products as much as we are, you can never turn your back on Charlotte Tilbury. But then again, this is not just another Charlotte Tilbury product, it's a limited-edition set that contains five full-size Pillow Talk classics, namely:
Pillow Talk Instant Eyeshadow Palette
Pillow Talk Beauty Light Wand in Light/Medium
Pillow Talk Push-Up Lashes Mascara in Super Black
Eyeliner in Pillow Talk
Matte Revolution Lipstick in Pillow Talk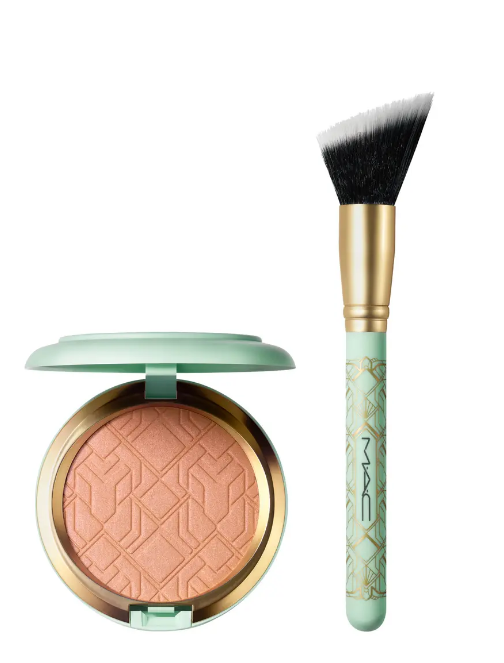 MAC Cosmetics Full Size Powder Blush & 161S Duo Fiber Face Glider Brush ($75) $45
What can we say about this set except it's by MAC Cosmetics? No seriously, it's MAC, and it's on sale. Get this limited-edition set for a flawless complexion and an effortless application. Curated with the finest quality materials, this set consists of:
Full-size Powder Blush in Blush with Fame
Full-size 161S Duo Fiber Face Glider Brush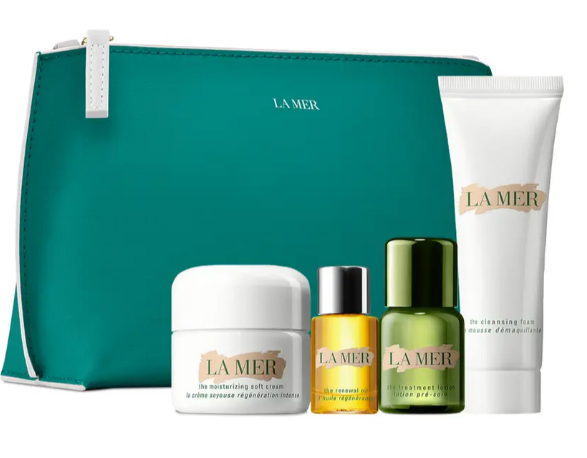 La Mer Travel Size The Moisturizing Soft Cream Set ($182) $95
This limited-edition set by La Mer classics is a perfect starter for a skincare beginner. However, if you are a La Mer fan already, you must pick this kit for your upcoming vacations. This set contains four La Mer products in travel sizes along with a chic yet petite travel bag.
The Moisturizing Soft Cream
The Cleansing Foam
The Treatment Lotion
The Renewal Oil
Travel bag
Up Next: I tried a vitamin C serum for instantly glowing skin – here's what I think