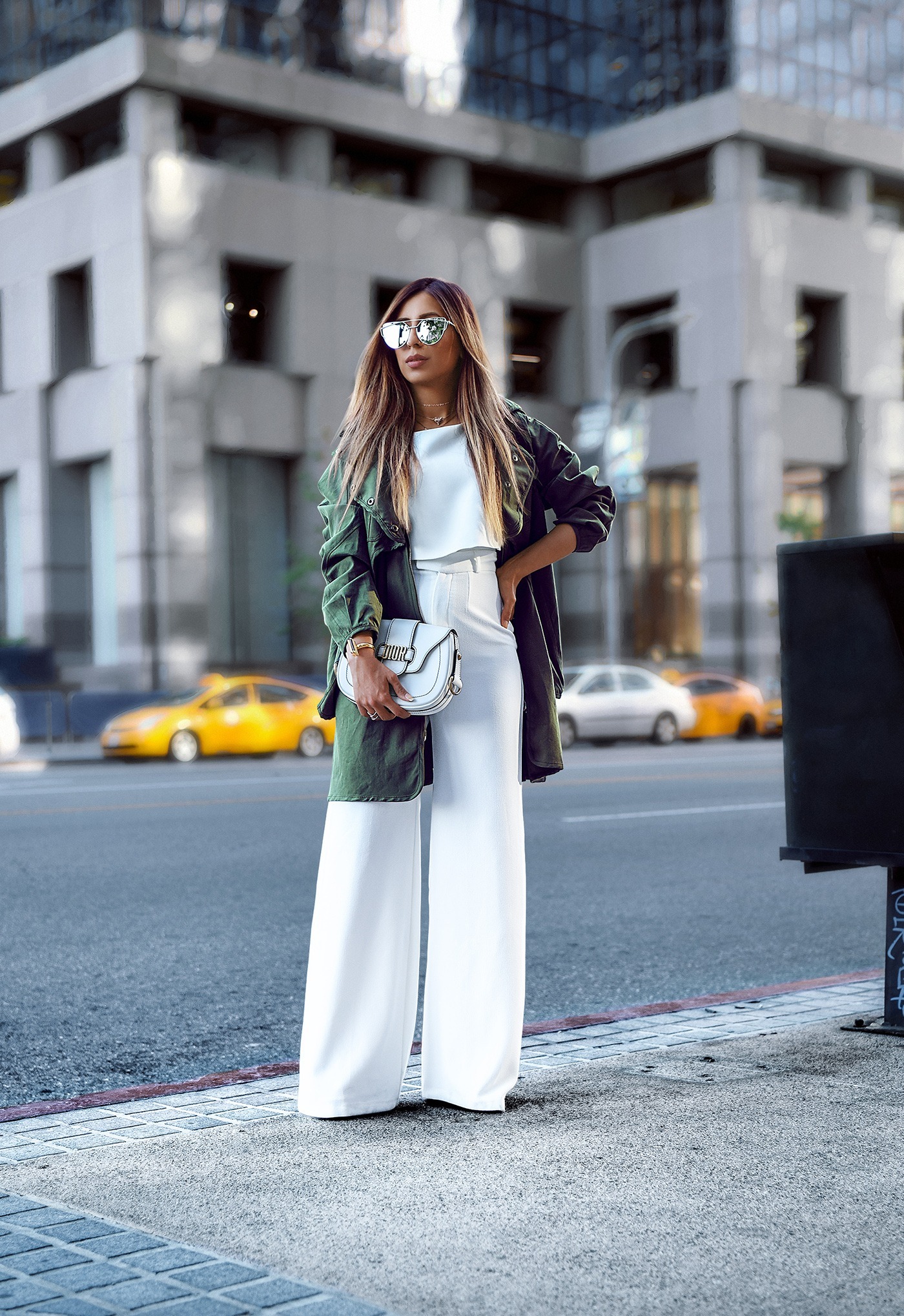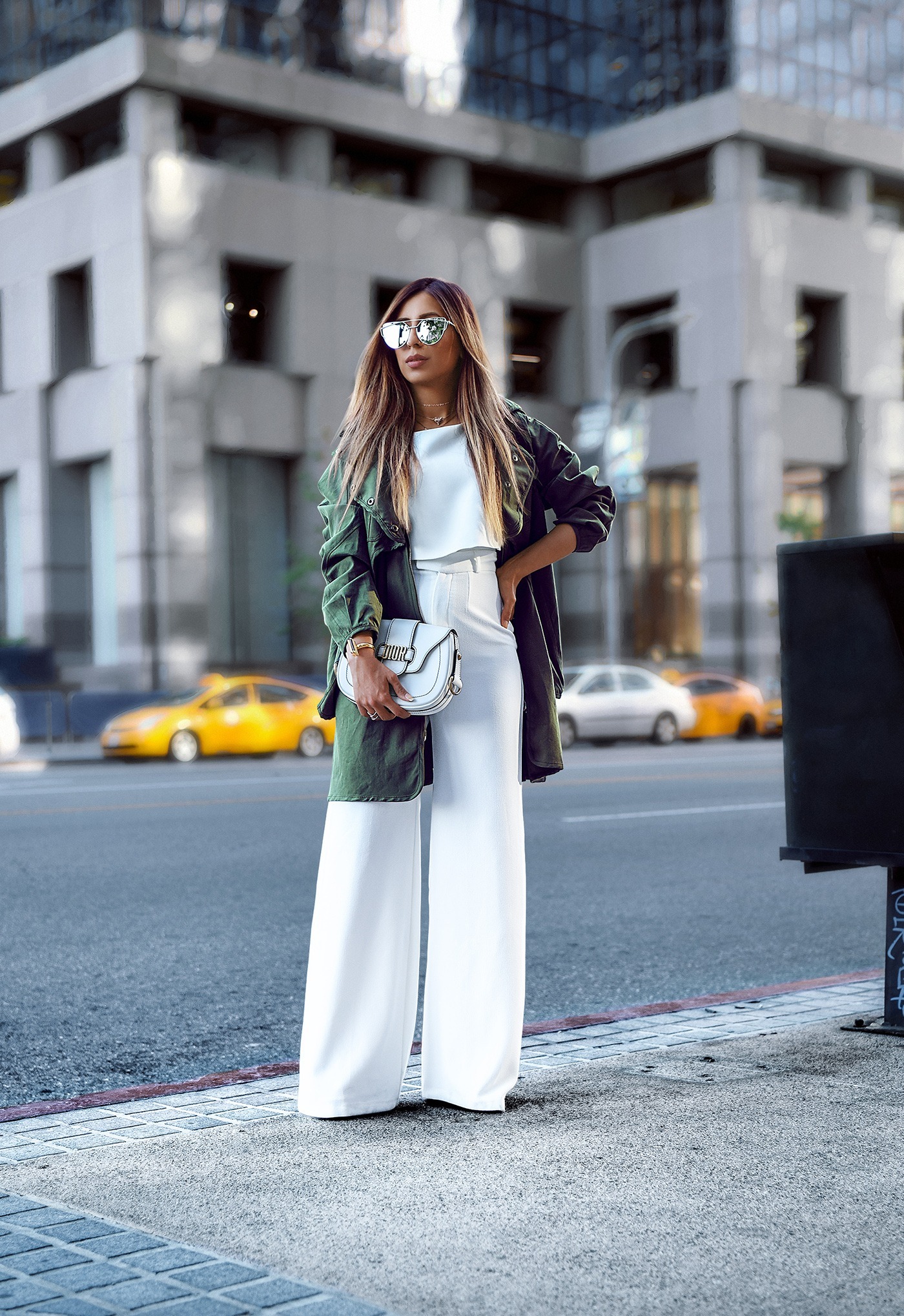 Sunglasses: GENTLE MONSTER | Pants: C/MEO PANTS  | Top: C/MEO or this | Jacket: MARISSA WEBB | Bag : DIOR

Happy Monday everyone! We had a really fun weekend. Saturday we went out with friends to Malibu for brunch and Sunday we just relaxed at home (after a long time) and I organised my closet. I love keeping my house really clean and organised, somehow its therapeutic for me 🙂
So I got this Marissa Webb jacket and lately I have been wearing it quite often. A good military jacket is a must-have in your closet and you can literally pair it with anything. In the recent past I paired it with pants, with skirt etc and it really takes any outfit up a notch- style wise.
Here are my top 7 favorite military jackets that are perfect for spring & all year round!
Let me know which one is your favorite?
Thanks for stopping by
Stay Fancy
Adi xx