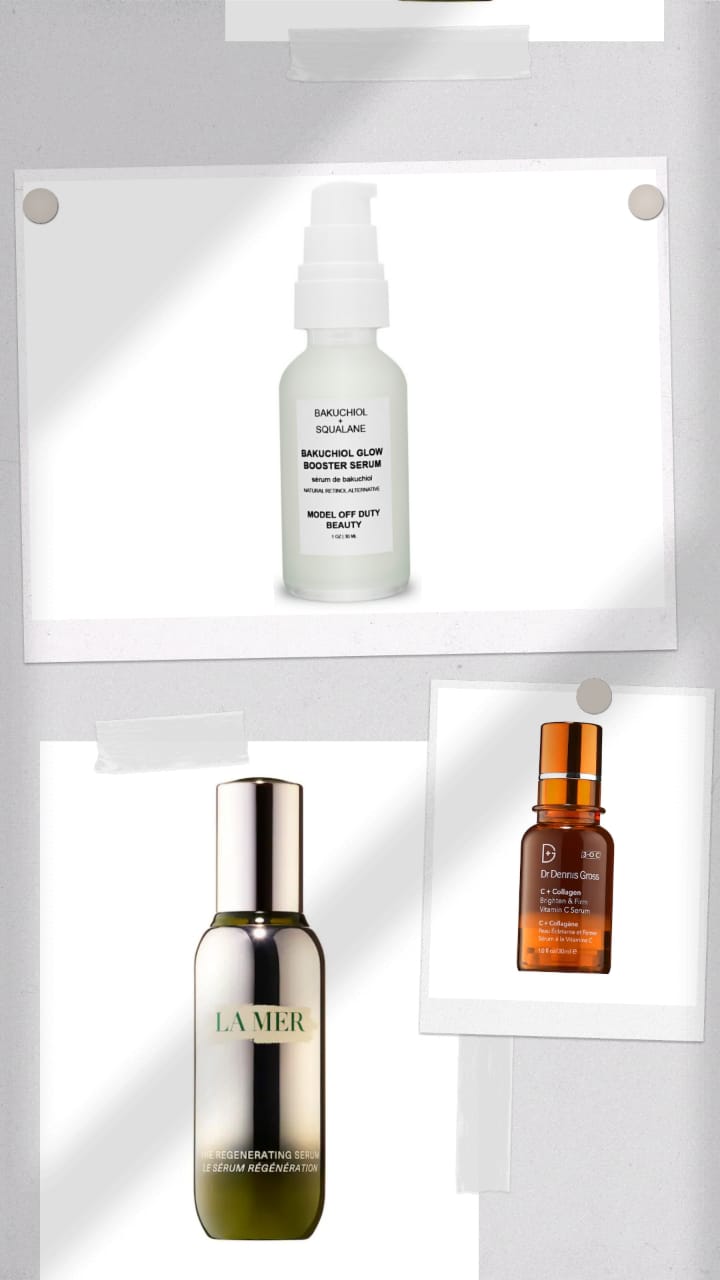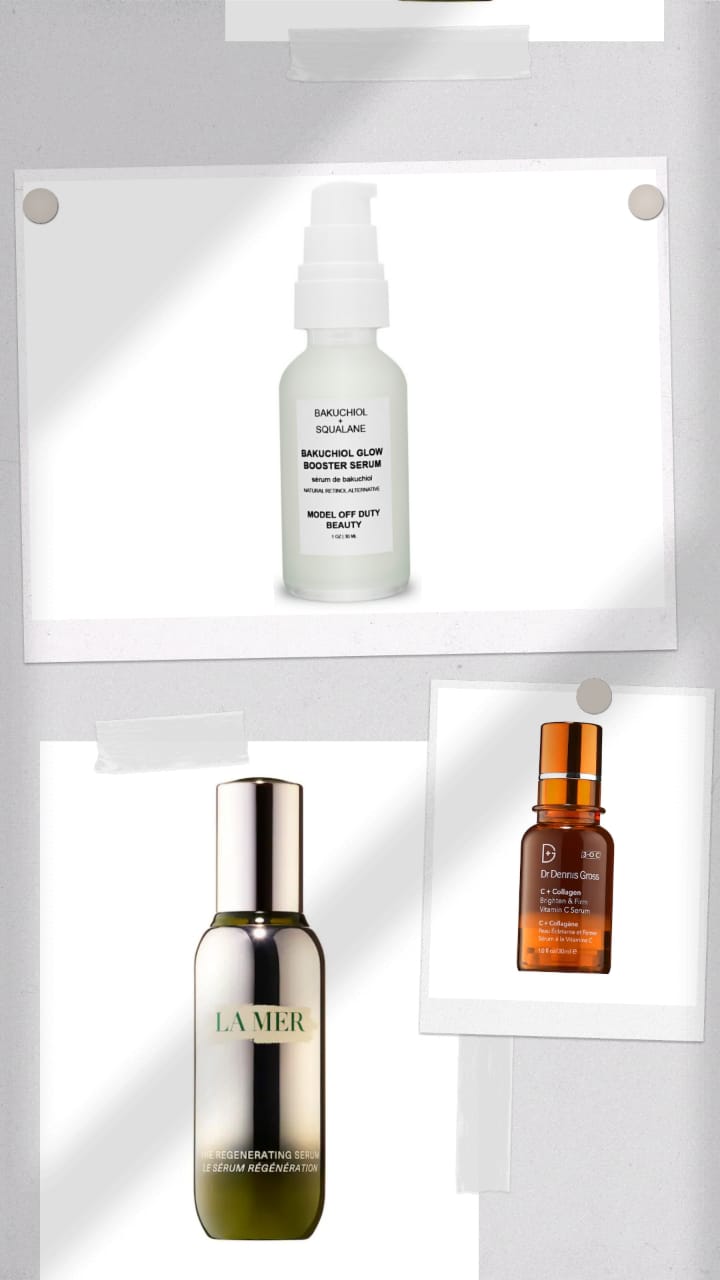 Dullness, uneven texture, wrinkles, age spots, scars, freckles, or even sunspots; if you think about it, the list of skincare issues is really never-ending. However, your skin has the natural tendency to rejuvenate itself, which helps in the natural healing of these skincare woes. The sad part is, with age, this natural process slows down, that's where anti-aging skincare comes in. Yes, every anti-aging skincare product is made to restore your skin's lost radiance.
We are here to remind you that when it comes to skin rejuvenation, nothing works better than a rejuvenating facial serum. That is why we have created a list of the 5 best facial serums to give you a healthier and happier version of your skin. Each enlisted product is specially formulated to deliver younger and smoother-looking skin. Go on, take your pick. You deserve it!
5 Best Facial Serums Of 2021 For Instant Rejuvenation

Model Off Duty Beauty Bakuchiol Glow Booster Serum
This Model Off Duty Beauty facial serum is just the right serum if you are looking for better and rejuvenated skin. The best part is this serum is fuelled with the powers of a natural alternative to retinol know as bakuchiol. This bakuchiol serum is extremely skin-loving and immensely gentle for your skin. Pick this for the reduction of lines, wrinkles, and acne spots. Along with the powers of bakuchiol, it is blessed with the goodness of squalane and hyaluronic acid as well.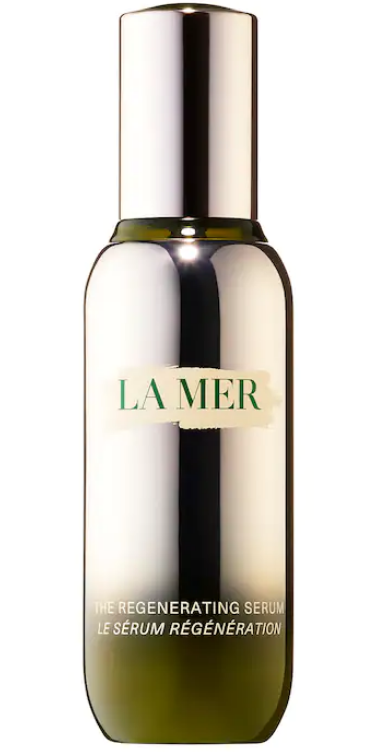 Another skin-restoring product is this Regenerating Serum by La Mer. This supercharged facial serum has the power to boost natural collagen production and promote the skin's renewal process. This rich serum is suitable for all skin types and banishes issues like dullness, lines, and wrinkles as well.

Tatcha The Dewy Serum Resurfacing and Plumping Treatment
This 3-in-1 facial serum by Tatcha not only rejuvenates your skin but also plumps and nourishes it. Pick this serum if you have dull and tired-looking skin, because this product has the power to effortlessly enhance the overall texture of your skin. Packed with the powers of lactic acid, hyaluronic acid, and squalane, this facial serum is the ultimate nourishment that is suitable for all skin types.
Tata Harper Resurfacing AHA + BHA Serum
This remarkable facial serum by Tata Harper is another life-changing serum you need to add to your regimen. With the powers of all-natural AHAs, BHAs, and vitamin C, this resurfacing facial serum is all you need for a well-hydrated and radiant complexion. Only a few consistent applications of this resurfacing facial treatment can banish all your skincare woes.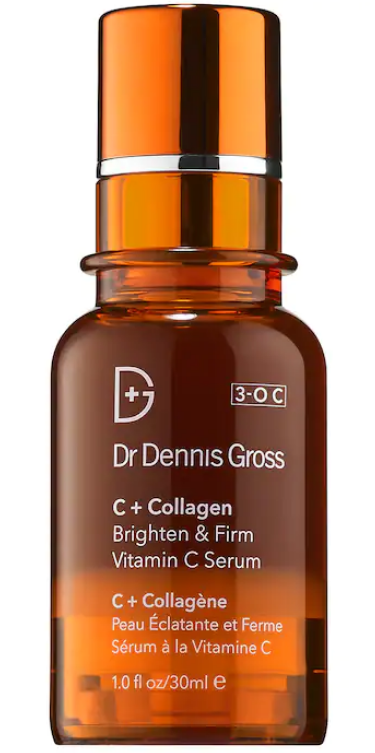 Dr. Dennis Gross Skincare C+ Collagen Brighten & Firm Vitamin C Serum
This serum is a tonic to defeat dull and damaged-looking skin. It is a gel-based serum that delivers the powers of vitamin collagen and amino acids. Pick this for rejuvenated and healthy-looking skin. The best part is this anti-aging serum is almost weightless and safe for all skin types.