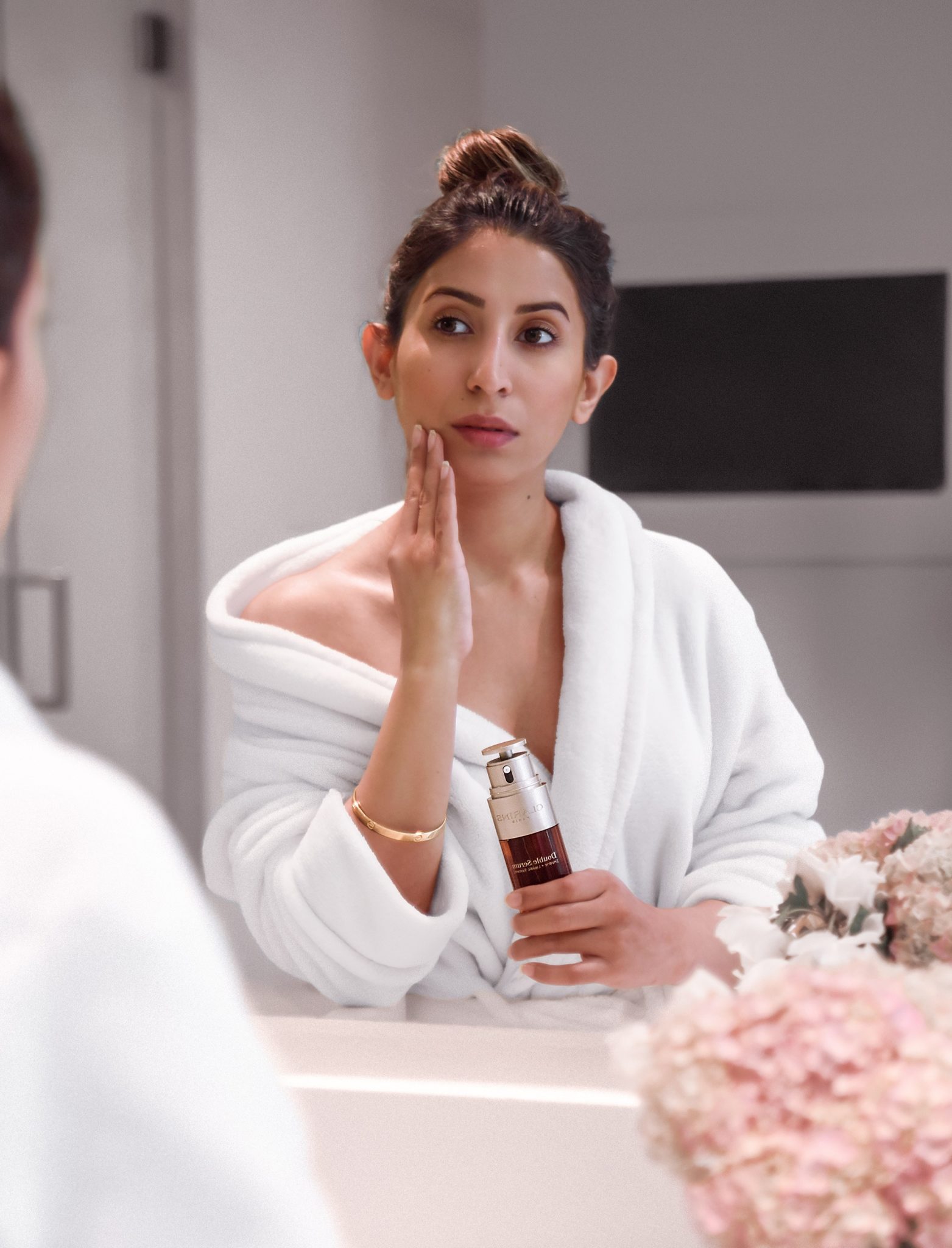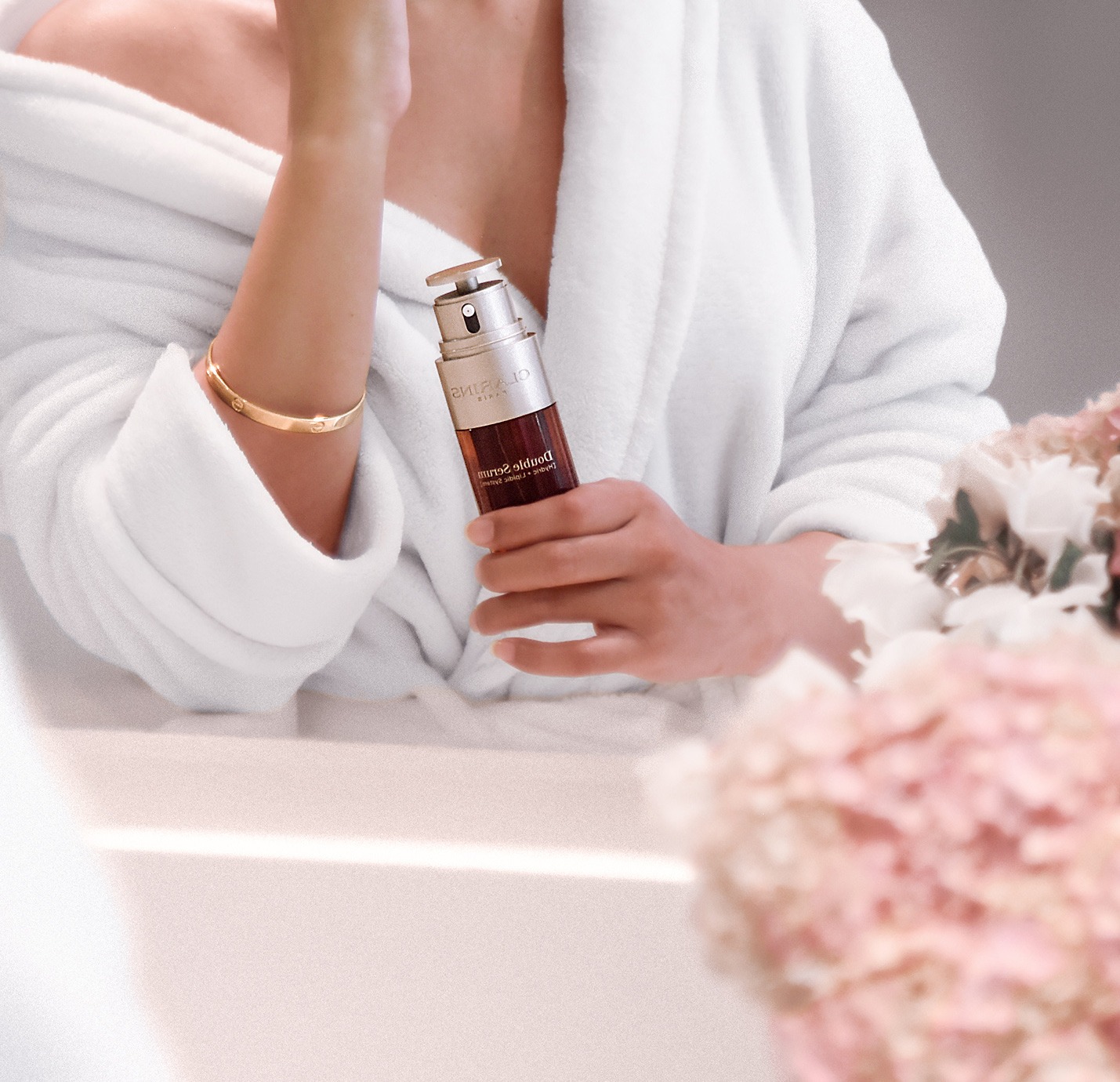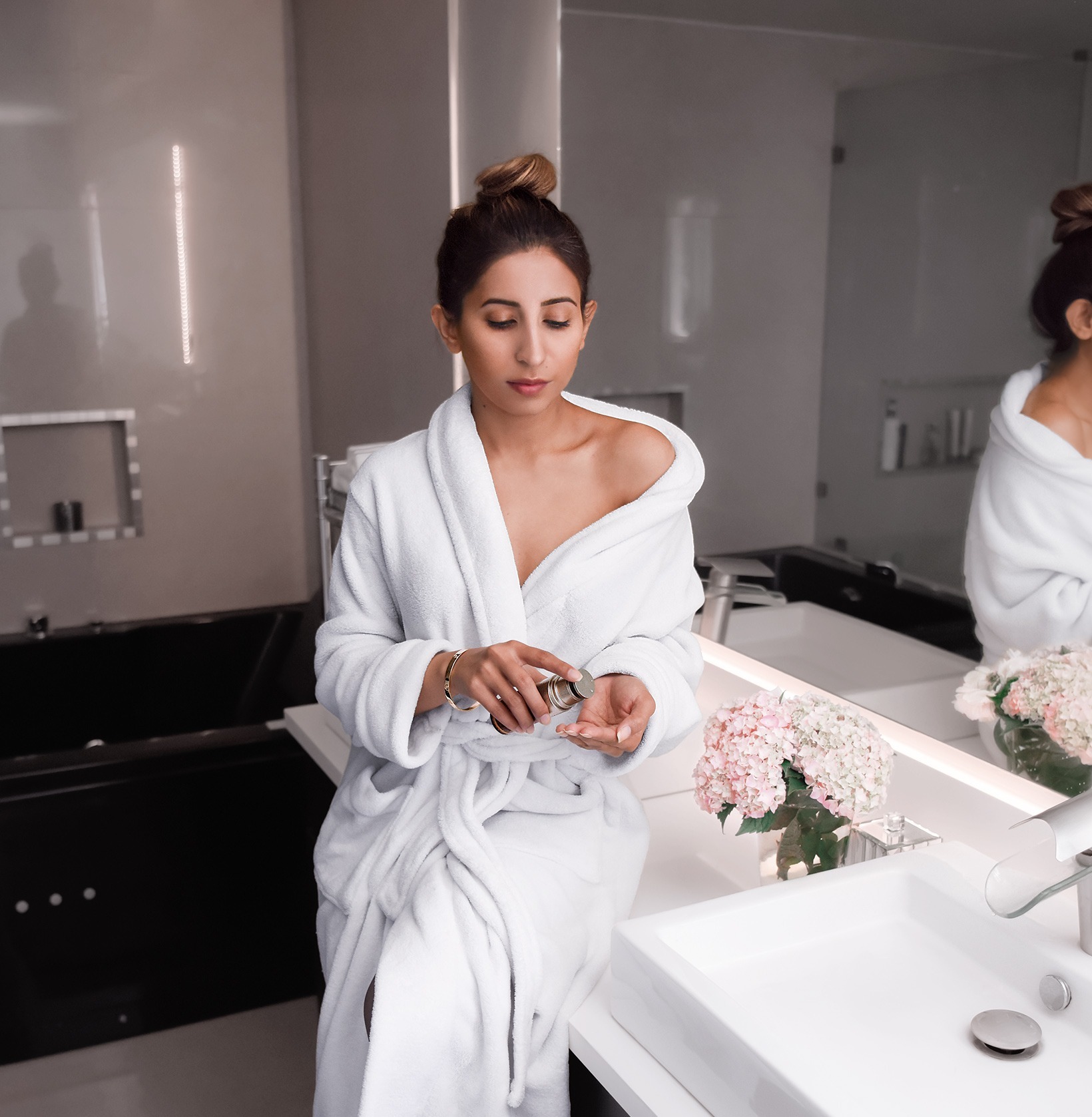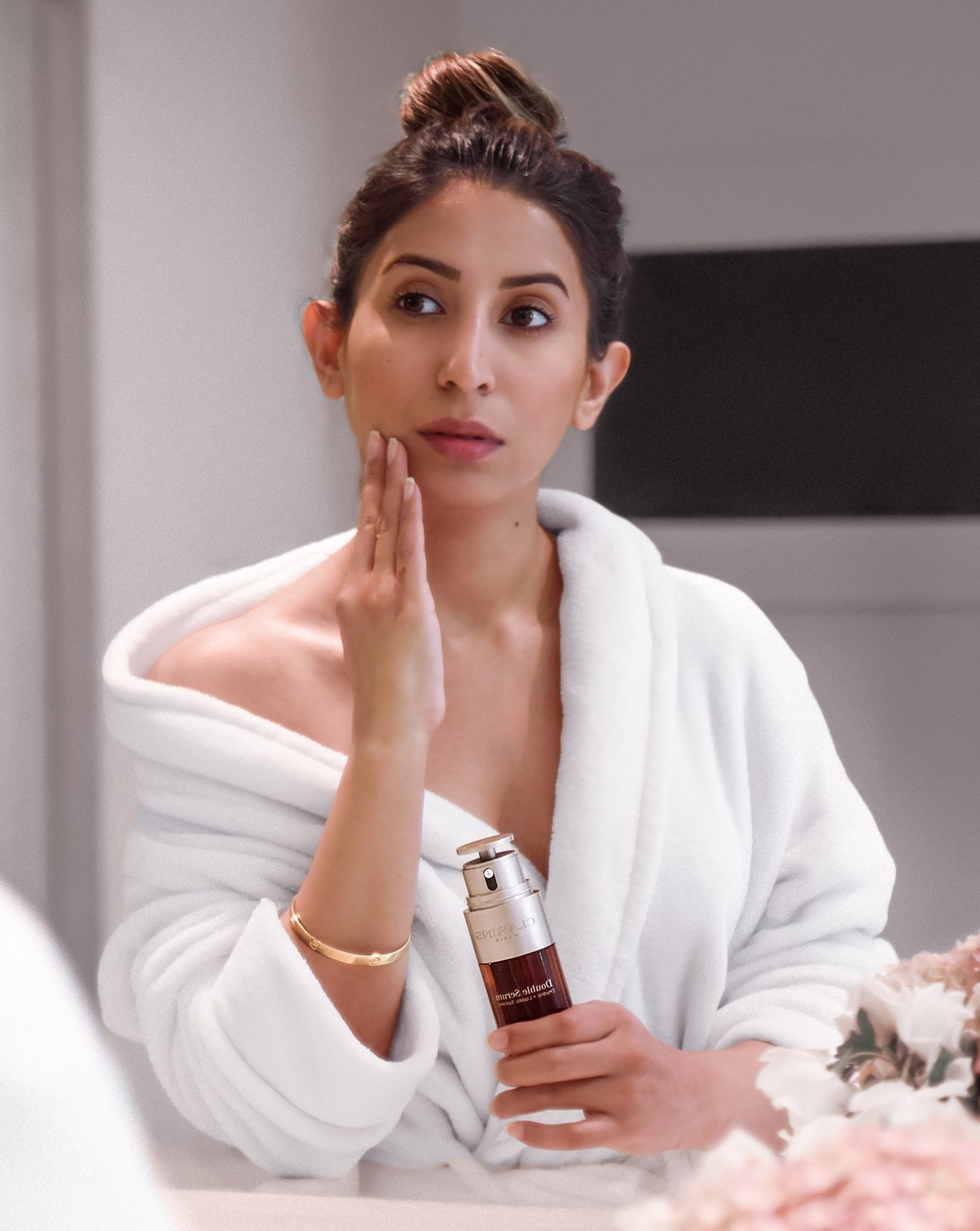 Hi everyone! I love the feeling when my skin glows and looks healthy from within. Dino always ends up giving me more compliments on days I wear less makeup so that gives me another reason to really take care of my skin. It is so essential to take care of your skin and have a proper skin care regimen in order to have a healthy skin. Over the years I have realized the importance of that and I have become more aware and particular with my skin care regimen. Recently I added Clarins Double Serum to it and I couldn't be happier with the results. New Clarins Double Serum is a Complete Age Control Concentrate and the day I received the bottle, the Turmeric super ingredient helped catch my attention. Known for its exceptional anti-aging properties, it is also an antioxidant powerhouse. Serum also has Orthosiphon that visibly refines the skin texture and Oat sugars that visibly firm, smooth and lift.
I totally believe that prevention is better than cure especially when it comes to one's skin. After using it for a week I can already see a lot of improvement in my skin. The most noticeable result, though, the beginning signs of lines on my neck were visibly reduced. A little goes a long way. One pump gently patted onto your skin makes such a difference. Make sure not to forget your neck. I use to make that mistake of leaving my neck but not anymore. My Skin looks more radiant, even toned, and healthy. It also increased the effectiveness of my moisturizer and now is one of my holy grail products. I was already a fan of the brand, but no I am a loyal Clarins Double Serum user.
Have you guys tried the Clarins Double Serum yet? What do you guys think about it?
 Adi XX
In sponsorship with clarins.