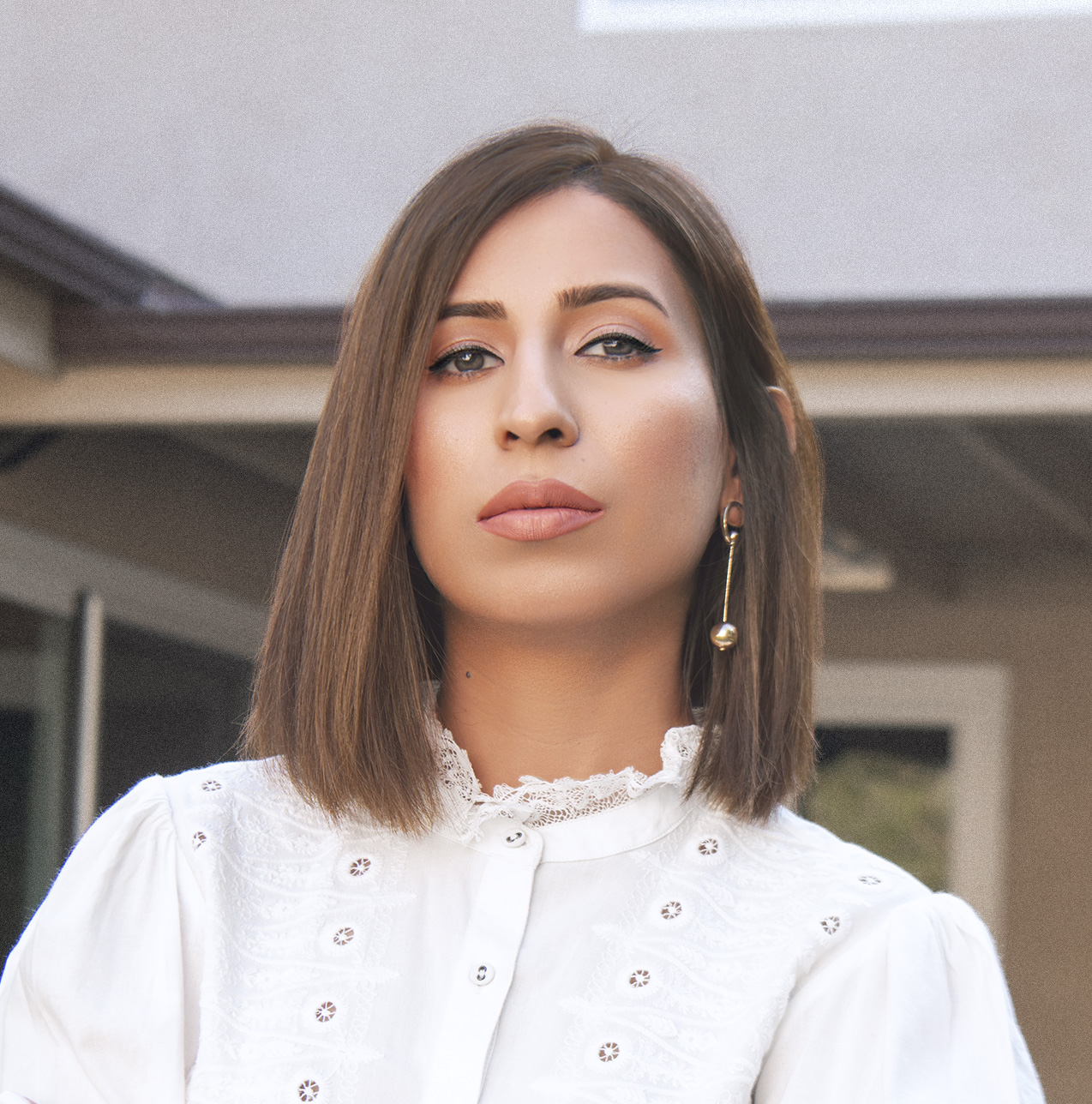 I have always been obsessed with safe skincare products. So, when I started looking for an eye cream, I knew I needed a safe and effective product for the dark circles under my eyes. Well, people (and brands, apparently) have different definitions of safe – that is why I have created my own checklist. I make sure the products that make their way to my skincare cabinet are clean, vegan, non-toxic, non-comedogenic, paraben-free, phthalate-free, non-GMO, sustainable, and cruelty-free as well. Now, apart from these non-negotiable qualities, when it came to my eye cream, I knew I needed a gentle product for my delicate skin under and around the eyes. I had a very clear idea of what I needed, perhaps that's why it was so easy for me to spot the best organic eye cream. I am talking about the Superfruit Restorative Eye Cream by Model Off Duty Beauty.
Model Off Duty Beauty Superfruit Restorative Eye Cream
Safe and natural ingredients, check! Gentle for my under eyes, check!  This organic eye cream pretty much checked all the boxes, but the best part is, that this cream has much more than what I asked for. Yes, really, picking out a product with the incredible power of superfoods was not actually part of the plan. The brand claimed this cream can nourish, lift, brighten, and firm the skin under my eyes. True to its claims, this is the product that seriously delivered visible results. I have been using this cream for over a week now and I have witnessed visible results. With its unbelievably brightening and hydrating effects, this product is all I needed to defeat any dark circles and signs of aging.
A Luxurious Experience
This eye cream was a purely luxurious experience for my under eyes. Mostly because its texture, which is non-greasy and rich, is astonishingly perfect. To be clear, this cream is incredibly hydrating for my skin, but it never makes it too oily.
Apart from treating my signs of aging, dark circles, and puffiness, this eye cream gave me a perked-up appearance. My eyes look brighter and fresher. I looked well-rested, even after pulling all-nighters. Its application takes about a minute of my day. Right after that mini-massage, I am ready to face the world.
The Power Of Superfoods
This eye cream is blessed with the powers of the best superfoods of all time. Here is a list of the key ingredients that go into the eye cream with a brief description of how they help the skin:
Pumpkin Seed Oil – With the powers of naturally sourced pumpkin seed oil, this eye cream delivers the goodness of vitamins A, C, and E along with antioxidants. It adds anti-aging as well as skin-protecting properties to the cream.
Cranberry Seed Oil – A dose of cranberry seed oil makes this cream antioxidant-rich. It offers protection and tightening of the skin. 
Hyaluronic Acid – Plenty of hyaluronic acids give this cream the power to lock in moisture and deliver bouncier-looking skin. It is anti-aging as well.
Baobab Oil – Baobab oil fills this eye cream with an additional dose of nutrition for your skin. It contains the power of vitamins A, D, E, and F, which boost the skin's natural rejuvenation process while protecting the skin.