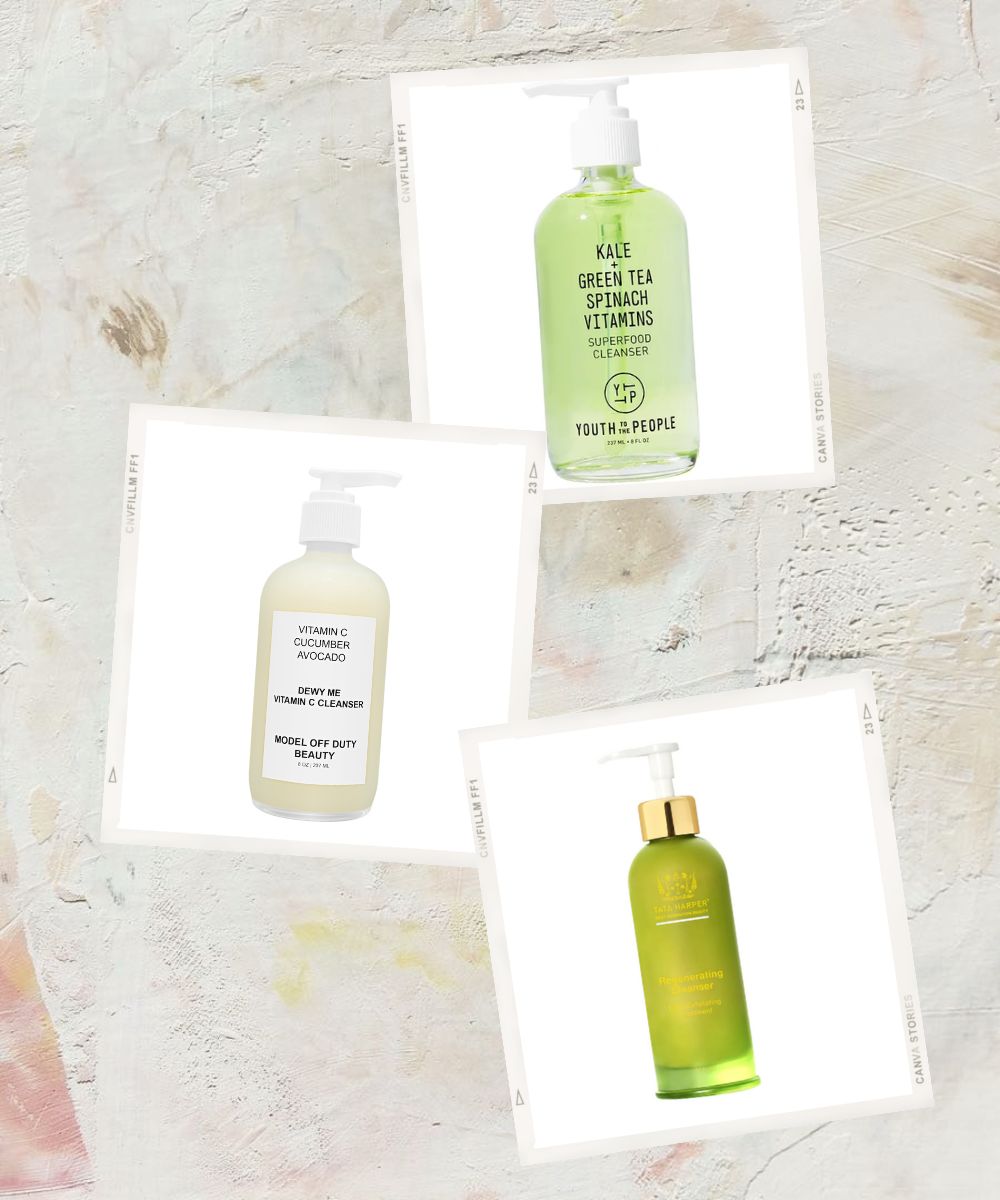 First, a quick fact check regarding why is it so important to pick a face wash according to your skin type: At the end of every day, your face is accumulated with impurities, oil, and dead skin cells – and in order to wash them away, you need a cleanser. But, what if you pick facial cleansers that are not suitable for your skin type? What if you pick a cleanser that strips your face of the essential oils, or worse, what if it makes your face excessively oily? And what if it leads to a bad case of acne breakout? That's right! An unsuitable facewash can trigger anything from serious acne or inflammation to visible signs of premature aging. That is why you need to pick facial cleansers suitable to your skin type.
Can you imagine? One wrong product and so many ugly consequences. Clearly, you can't give up on cleansing, so what can you do? The answer is clear, you need to stop the 'trial and error' method and give your skin what the seasoned experts recommend. Yes, we come bearing good news, because you don't need to dig deep into boring research material because we have already done that for you. We have done all the heavy-lifting which led to the creation of the list of the best expert-recommended facial cleansers Suitable to your skin type. So, what are you waiting for? Go on, take your pick.
Cleansers For Oily Skin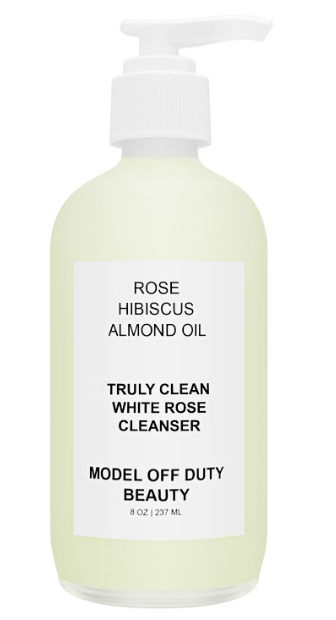 Model Off Duty Beauty Truly Clean White Rose Cleanser
This Model Off Duty Beauty product is the ultimate cleanser for your oily skin. Pick the Truly Clean White Rose Cleanser for a gentle yet satisfying experience. We highly recommend this because it is remarkably effective for oily skin and exhibits healing properties at the same time. If you want the goodness of the best roses, almond oil, hibiscus, and rose water, all packed into one, you need to add this MODB product to your daily skincare.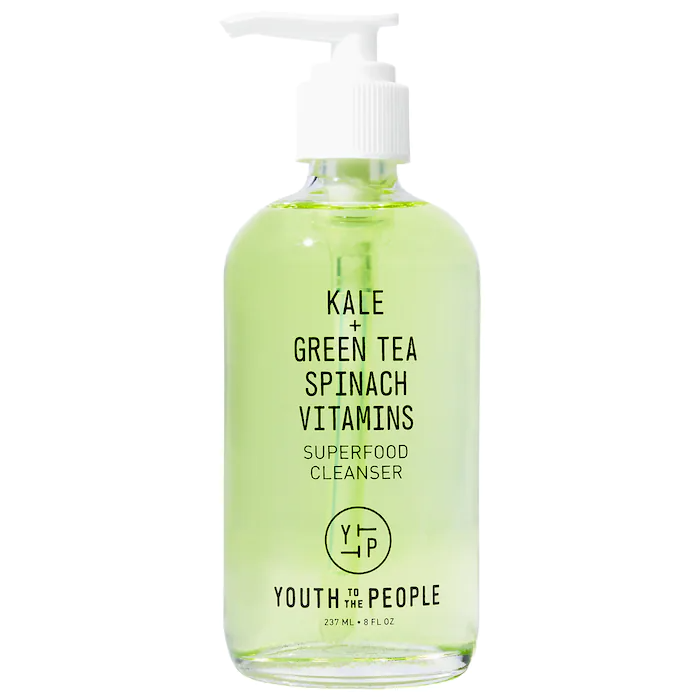 Youth To The People Superfood Antioxidant Cleanser
Another suitable pick for oily skin is the Superfood Antioxidant Cleanser by Youth To The People. This gel-based face wash is made up of skin-loving antioxidants like kale, green tea, and spinach. These lush ingredients tirelessly work to remove makeup and unclog pores while balancing your skin's natural pH levels. It is like a glass of green juice for nourishment-filled oil-free hydration.
Cleansers For Dry Skin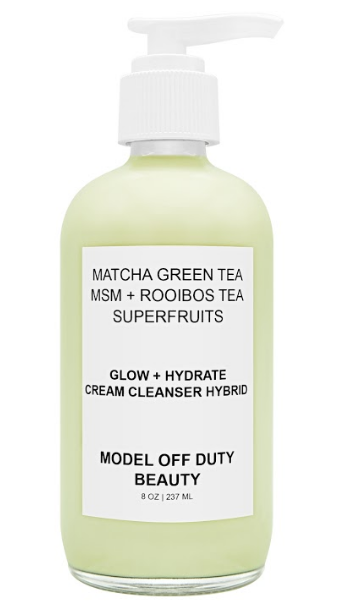 Model Off Duty Beauty Glow + Hydrate Cream Cleanser Hybrid
This Model Off Duty Beauty product is a mighty savior for your dry skin. Filled with powerful yet gentle qualities, this cream-based cleanser is an elixir for your dry skin. The Glow + Hydrate Cream Cleanser Hybrid by MODB is made up of wholesome ingredients like matcha green tea, MSM, Rooibos tea, and plenty of superfruits. Pick this for an optimum cleansing experience because this cream-based cleanser will never dry your skin, but in fact, moisturize your dry skin while cleansing it.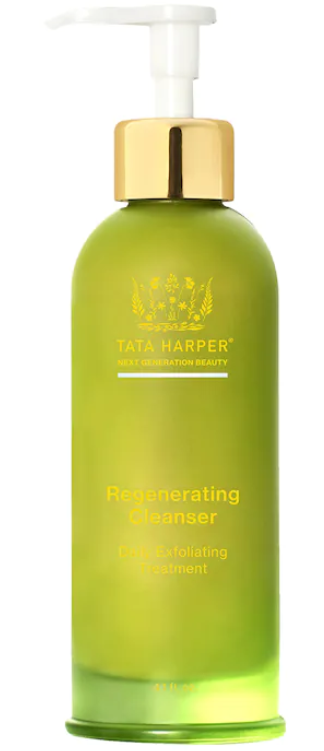 Tata Harper Regenerating Exfoliating Cleanser
This Regenerating Exfoliating Cleanser is another 100% natural cleanser by Tata Harper. You need this daily exfoliating cleanser to gently buff and polish your skin and unmask radiant and spotless skin. It is an ideal pick for your dry skin. Just a few applications of this product helps in getting rid of any dullness or dryness while unclogging your pores.
Cleansers For Combination Skin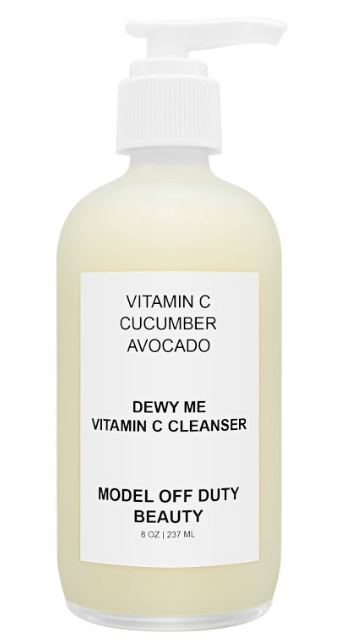 Model Off Duty Beauty Dewy Me Vitamin C Cleanser
This Model Off Duty Beauty is the safest pick for your combination skin. It is an extraordinarily gentle and intensely effective product. Dewy Me Vitamin C Cleanser is made up of all-natural, clean, and vegan ingredients. It is the perfect pick to eliminate any excess oil as well as impurities without unreasonably drying your fragile skin. This cleanser is filled with vitamin C, cucumber, and avocado to nourish and hydrate your skin while cleansing.

This facial cleanser by Dr. Barbara Sturm is another suitable pick for your combination skin. It is specially formulated to help you get rid of any excess oil or dirt without damaging the skin. The cleanser has a lightweight formulation that effectively fights against dullness, acne, and unevenness. Pick this for a well-defined and balanced skin tone.