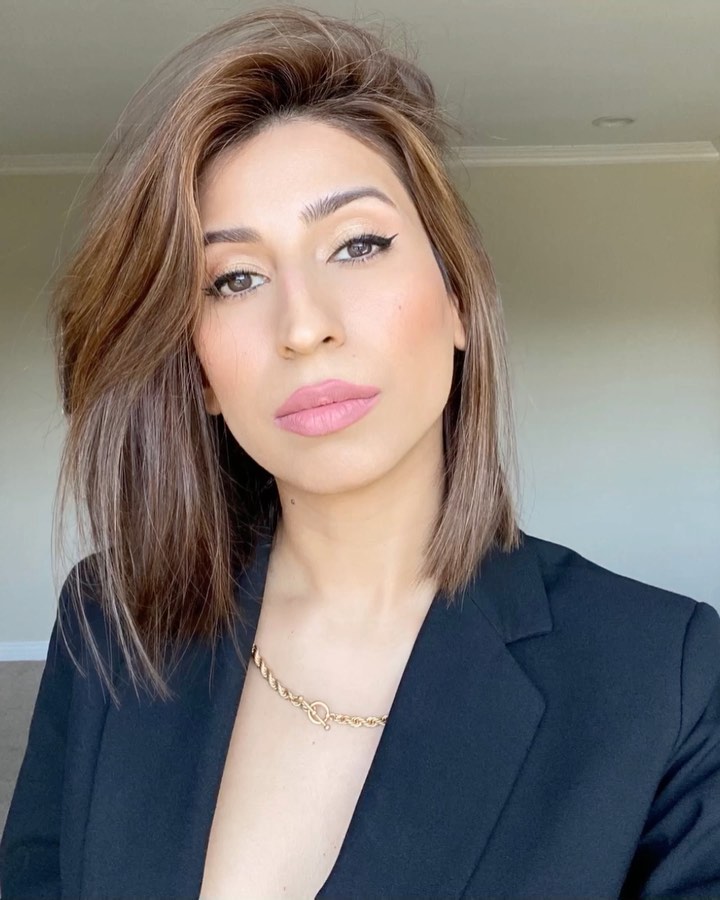 If I were asked to pick the most transformational skincare product of all time, I would pick face oil without even batting my eye. Unfortunately, not everyone understands the extraordinary effects of good facial oil. Face and oil seem like a dangerous combination, particularly if you have oily, sensitive, or acne-prone skin. Incorporating a facial oil was not a decision I made very lightly but it is safe to say that it simply transformed my skin. Read on to find out about my face oil discovery journey.
Just like I was you may be reluctant to use a facial oil because you're afraid of the side effects. But once you experience the incredible healing powers of facial oil, you will be hooked. I know that for a fact because I realized that I was using harsh ingredients on my skin that in fact stole my inner glow. Only when I found my facial oil, did I know I needed to toss out those harsh products. Facial oils are the perfect products that work to heal and hydrate the skin while rejuvenating it. If you are not yet convinced here are 5 reasons why you should incorporate facial oil into your daily skincare regimen right away.
#1 Suitable For All Skin Types
Every skin type can benefit from facial oils. If you suffer from oily or acne-prone skin, then it's natural to be a little hesitant. But adding oil to your regimen is an amazing way to rejuvenate and hydrate your skin with the essential moisture that it needs. It can be somewhat tough to find the best facial oil that works for your skin requirements. But you can't go wrong with rosehip oil. It's a dry oil, hence it doesn't leave behind any greasy, sticky residue. It gets absorbed fast and suits every skin type.
#2 Delivers Glowing & Dewy Skin
It is well proved that the key to glowing skin is hydration. Facial oils are practically "glow up" in little bottles. So it's natural for oils to be your first choice if you want that dewy fresh look all day long. Most facial oils are filled with beneficial antioxidants. You absolutely need a facial oil for radiant skin and glowy skin.
#3 Reduces Dark Spots & Uneven Skin
Facial oils are miracle products for all your needs. Whether you want even skin tone or you're trying to reduce dark spots or pigmentation. Oils are full of vitamins and fatty acids that effortlessly blend with natural oils in order to work well together to increase collagen production and boost the turnover of the cell.
#4 Delivers Smooth & Supple Skin
Everyone wants supple and smooth skin. Not everyone knows that good skin is just one skincare product away. Facial oils are specially created in order to enhance collagen production and make your skin elastic. Furthermore, oils are power-packed with antioxidants that work well to protect you from the early signs of aging.
#5 Delivers Anti-aging, Anti-inflammatory, & Skin-Soothing Powers
Facial oils have the power to boost healthy-looking and healthy-feeling skin. In fact, they can offer an insane number of solutions. They have the power to help your skin look wrinkle-free. Not only that, but they can also help you get rid of redness or pores in your skin. The right oil will not only make your skin look younger but feel younger as well. And their soothing abilities are just an added bonus.
How I Discovered My Face Oil?
Yes, facial oils are super-important in your skincare regimen. But if you don't pick the right facial oil, your skin won't reap the benefits that come with the product. This is what I picked for my facial oil discovery and I highly recommend it to anyone who's struggling with picking a suitable face oil. The best part all the facial oils are 100% natural and free from any questionable ingredients. In fact, they are sustainable and cruelty-free as well.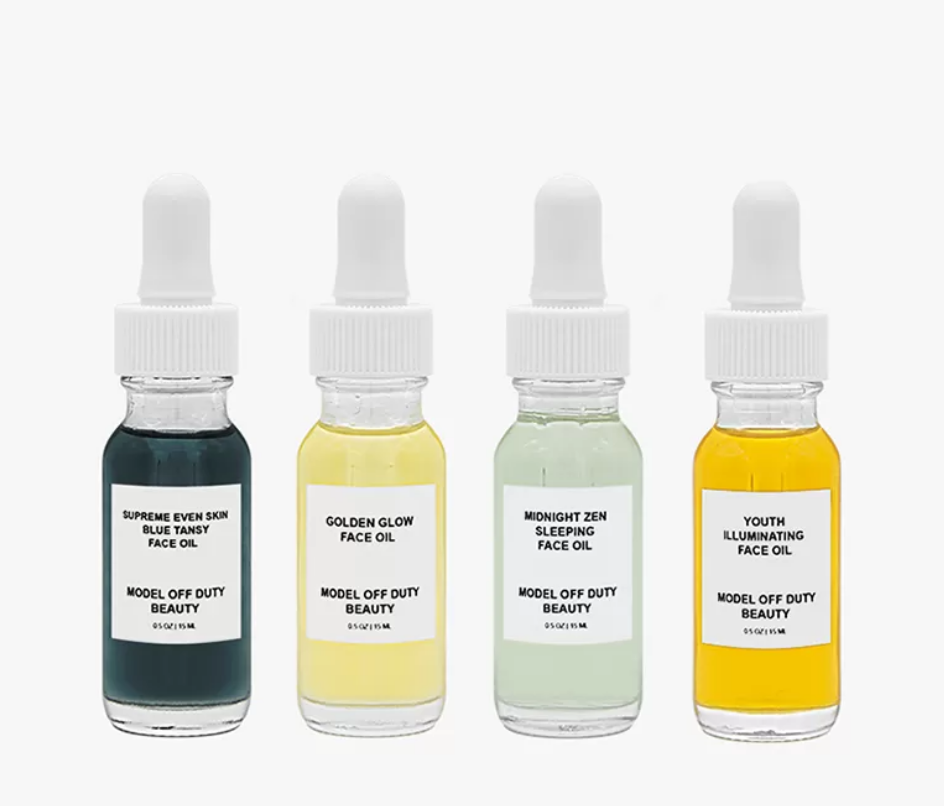 Model Off Duty Beauty Face Oil Discovery Set
This Face Oil Discovery Set includes four fabulous face oils by Model Off Duty Beauty. It really worked for me because I fell in love with the concept of facial oils, I couldn't simply pick one. This discovery set worked as the perfect savior for me. It helped me discover different facial oils for different needs.
My Go-To Facial Oils
While my go-to facial oil in the morning has to be The Golden Glow Face Oil because let's face it who doesn't want a golden glow. Filled with the powers of superfoods it serves as the perfect nourishment-filled product for my skin. But at the end of the day when my skin is incredibly stressed, I go for the Midnight Zen Sleeping Face Oil. With the blend of chamomile, lavender, and Abyssinian, it serves to destress my skin as well as my mood.
The set also includes Supreme Even Skin Blue Tansy Face Oil which is a lightweight face oil that works perfectly when my skin is super oily or prone to acne. Packed with powerful ingredients like Blue Tansy and Squalane it is another excellent pick. If you have any signs of aging, you must go for the Youth Illuminating Face Oil which is a highly concentrated blend of intensely nourishing plant-based oils that deliver a healthy and radiant glow right away.
Up Next: 9 Exclusive Picks To Effortlessly Create The Most Head-Turning Beauty Looks