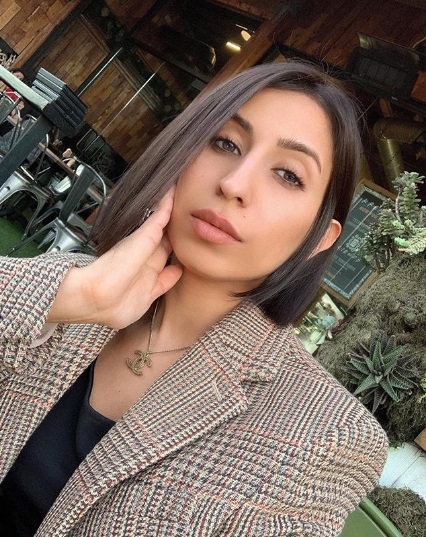 When you are using too many products or a product with too many synthetic ingredients, you are actually damaging your skin's natural barrier and creating an unbalanced pH. I learned it the hard way. The thing is, I have always been a skincare enthusiast. I love experimenting with skincare products. That way, I end up buying a lot of products. The sad part is this was making my regimen very complicated. However, now I know better. I know when it comes to skincare, less is more. That is why, I decided to give up on all chemical-filled products and create a minimal routine that consists of safe, simple, and supremely effective skincare products.
I decided to cut on rich oil-based products. However, I needed an efficient hydrator. Honestly, it wasn't easy to find one. I needed a clean and natural product that was lightweight yet hydrating to simply streamline my everyday skincare routine. That's when I came across Dream Glow Moisture Cream by Model Off Duty Beauty. (Obviously, after thorough research and an extensive period of trial and error!). And trust me, this face moisturizer is everything I have been looking for when it comes to kickstarting my skincare routine.
Model Off Duty Beauty Dream Glow Moisture Cream
I had heard the benefits of applying a face moisturizer for years. But, it's only after I actually used this Model Off Duty Beauty product I realized, daily moisturization is as good as meditation. This product has given me all that I ever wanted from my routine. My skin feels healthier. It actually glows and the best part is, this cream is incredibly versatile. It is hydrating enough to be my winter cream and lightweight enough to be my summer cream. It's the real deal.  I have been using this moisturizer in my morning routine for months now and I know, this moisturizer is one of those products I will always restock. My favorite task of the day is when I gently massage my moisturizer because it is just so calming.
This moisturizer is the perfect product to layer under makeup because it never piles up. Moreover, it is perfect for a sweat-free and matte glow. That's not it, this moisturizer is incredibly nourishing as it is filled with the nutrition of natural ingredients like superfoods and vitamin C. You need to try this lightweight, greasy-free moisturizer for intensive hydration. Trust me, this product is the key to my glowing and younger-looking skin.
The Ingredients
All the ingredients in this moisturizer are 100% clean, natural, vegan, and free from chemicals/toxins. So, what are these safe and potent ingredients that make this moisturizer an unmissable pick? Here is all you need to know.
Vitamin C: This moisturizer is instilled with natural vitamin C that equips it to deliver brighter and tighter-looking skin. Plus, it boosts natural collagen production and eliminates any hyperpigmentation.
Avocado Oil: Avocado oil makes this moisturizer a healing agent for damaged skin. It adds anti-inflammatory as well as antioxidant properties to treat the skin.
Jojoba Oil: Jojoba oil is intensely moisturizing and calming at the same time. Plus, it is super absorbent which makes this moisturizer the perfect minimal addition to your routine.  
Rosemary Leaf Extract: With the powers of rosemary leaf extract, this moisturizer protects the skin from any harmful environmental stressors.  
Rosehip Seed Oil: Natural rosehip seed oil fills this moisture cream with incredibly nourishing and skin-loving vitamins as well as antioxidants.
Up Next: 5 facial serums that deliver glowing skin almost instantly