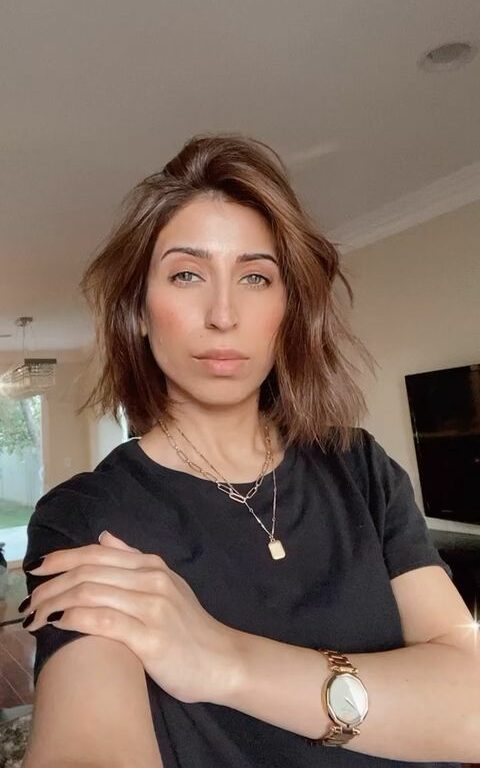 We have been living a fast-paced lifestyle for a while now. This has certainly forced us to look for quick skincare routines to achieve a lot while investing a little (both time and money.) What if we tell you we have just the right solution? We have just the perfect little skincare routine that you can be squeezed into the busiest routine almost effortlessly.
The trick is pretty simple, all you need to do is pick suitable products. Yes, we know, it's not that simple for everyone. Well, that's where we come in. We have curated a list of seven skincare products that not only work well but work effortlessly. Afterall, when it comes to skincare, picking the products is always the most crucial decision. Read on for a quick skincare routine that is made up of products that are safe and suitable for both skin and the environment. In fact, we have included products that are natural or plant-based products. Plus, they are clean, vegan, sustainable, and cruelty-free. These eco-friendly skincare products have minimal but effective ingredients makes it perfect for a quick skincare routine.
Model Off Duty Beauty Glow + Hydrate Cream Cleanser Hybrid
This all-natural superfruit cleanser harnesses its powers of nature's finest fruits and introduces them to your skin in their most active forms. In just one minute, this cleanser is enough to understand that it was insanely nourishing and hydrating for my skin.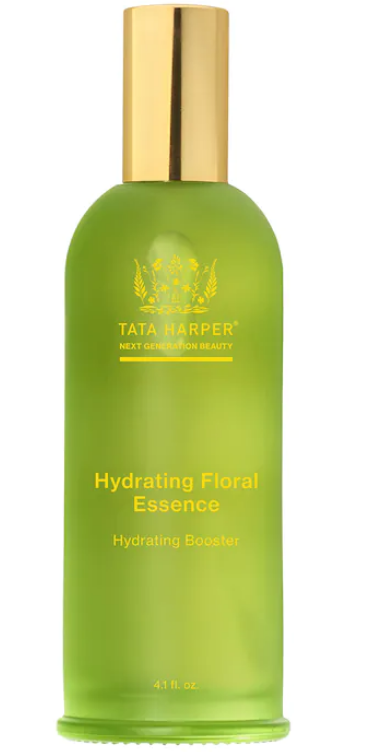 Tata Harper Hydrating Hyaluronic Acid Floral Essence
Another 100% eco-friendly skincare product is this hydrating hyaluronic acid floral essence by Tata Harper. You must add this 1-minute step to your daily skincare routine to boost your entire skincare routine in just one simple step. This hyaluronic acid essence is spray-based which makes it surprisingly easy to use. Plus, it is suitable for all skin types and safe for the environment as well.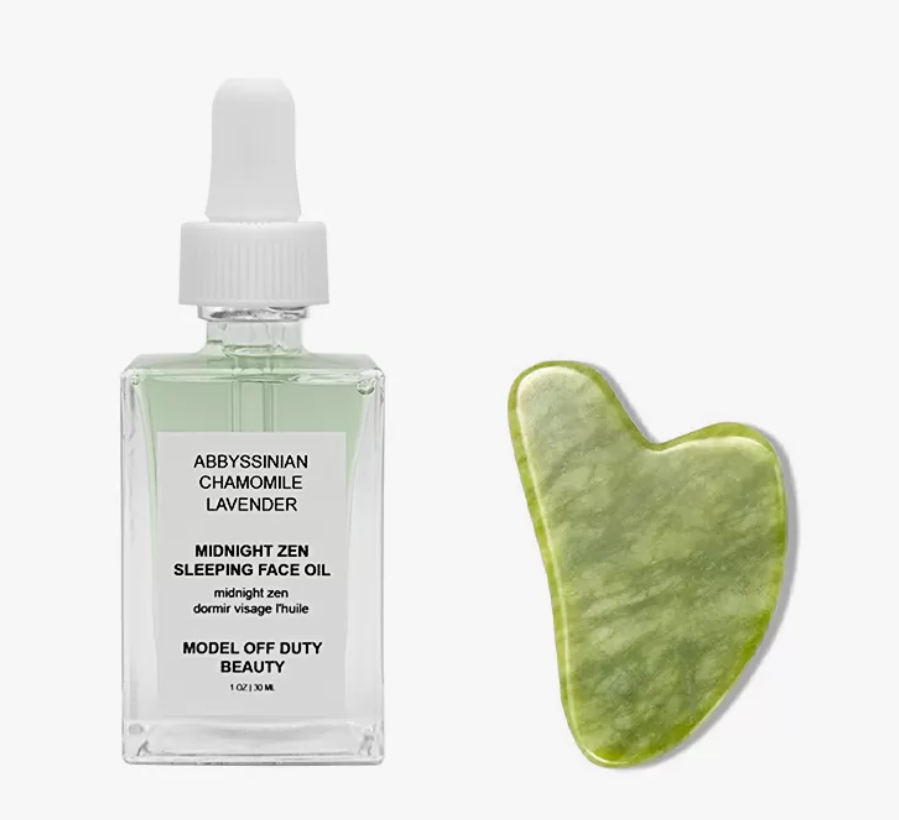 Model Off Duty Beauty Zen Night Recovery Set
If you are planning to add a little more joy to your daily skincare, you must add this set into your routine. It consists of Midnight Zen Sleeping Face Oil + Gua Sha Set. Made up of all clean ingredients like Abyssinian, chamomile, and lavender, the Midnight Zen Sleeping Face Oil is a powerhouse of natural nourishment. Add this face oil into your routine for a radiant glow accompanied by a calming feel. Another great thing about this sleeping face oil is that it is completely sustainable and cruelty-free whether it comes to production or packaging. While this Gua Sha is all you need to incorporate a traditional Chinese massage technique that stimulates lymphatic drainage to boost absorption and deliver well-revitalized skin.

Biossance Squalane + 10% Vitamin C Dark Spot Serum
Another love-filled product we highly recommend is this Squalane + 10% Vitamin C Dark Spot Serum by Biossance. With the powers of all-natural squalane, mushrooms, and vitamin C, this targeted treatment works to eliminate any dullness, spots, unevenness, and hyperpigmentation as well.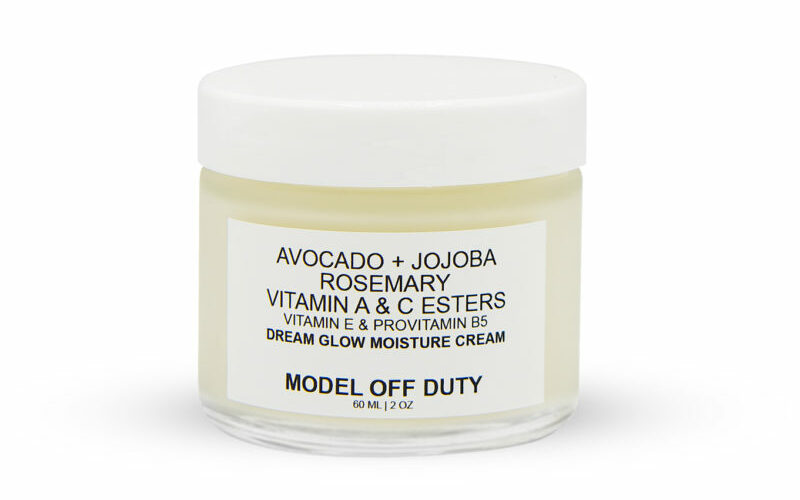 Model Off Duty Beauty Dream Glow Moisture Cream
This Dream Glow Moisture Cream by Model Off Duty Beauty can definitely work to deliver a younger and healthier glow. Add this sustainable daily day cream to incorporate the goodness of all-clean avocadoes, jojoba, rosemary, and plenty of vitamins to transform your skin. You cannot miss out on this 100% eco-friendly and effortless skin repair treatment.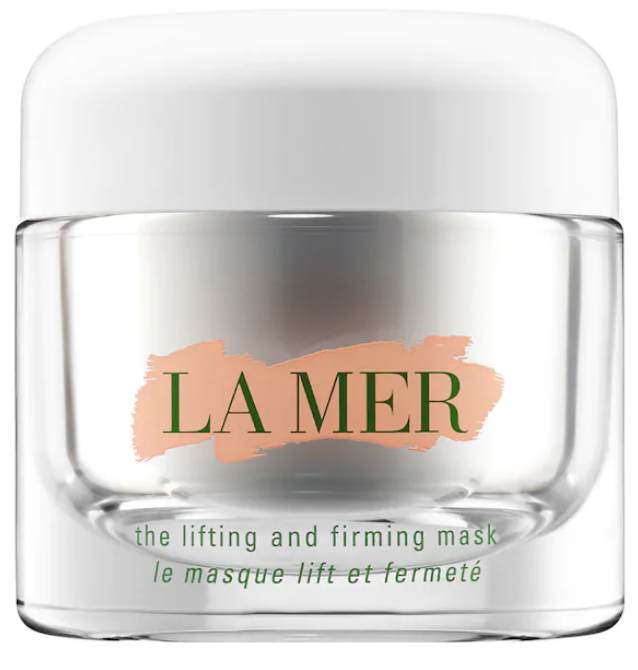 La Mer The Lifting and Firming Mask
This face mask by La Mer is not only luxurious but is also vegan and cruelty-free. Plus, it comes in recyclable packaging. With the power to rejuvenate your skin, this mask is all you need for brighter-looking skin. In fact, in just one application, it can help you achieve plumper and younger-looking skin.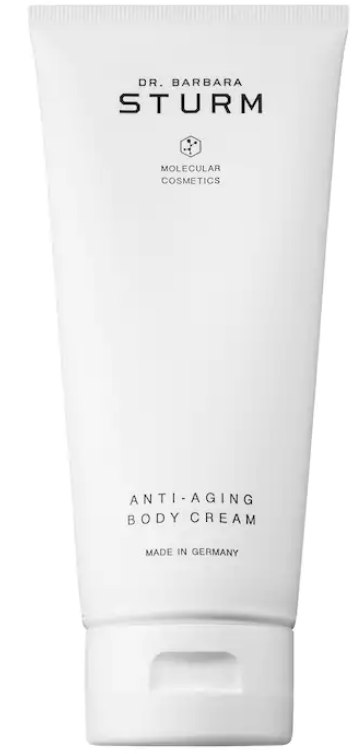 Dr. Barbara Sturm Anti-Aging Body Cream
Your skincare routine is simply incomplete without a product that cares for your body. Add this lightweight body cream by Dr. Barbara Sturm for a younger and smoother-looking skin all over your body. This cream is not only skin-loving but is environmentally friendly as well. Add this quick-absorbent body cream for instant hydration of your skin.
Up Next: Everything You Need To Treat Adult Acne