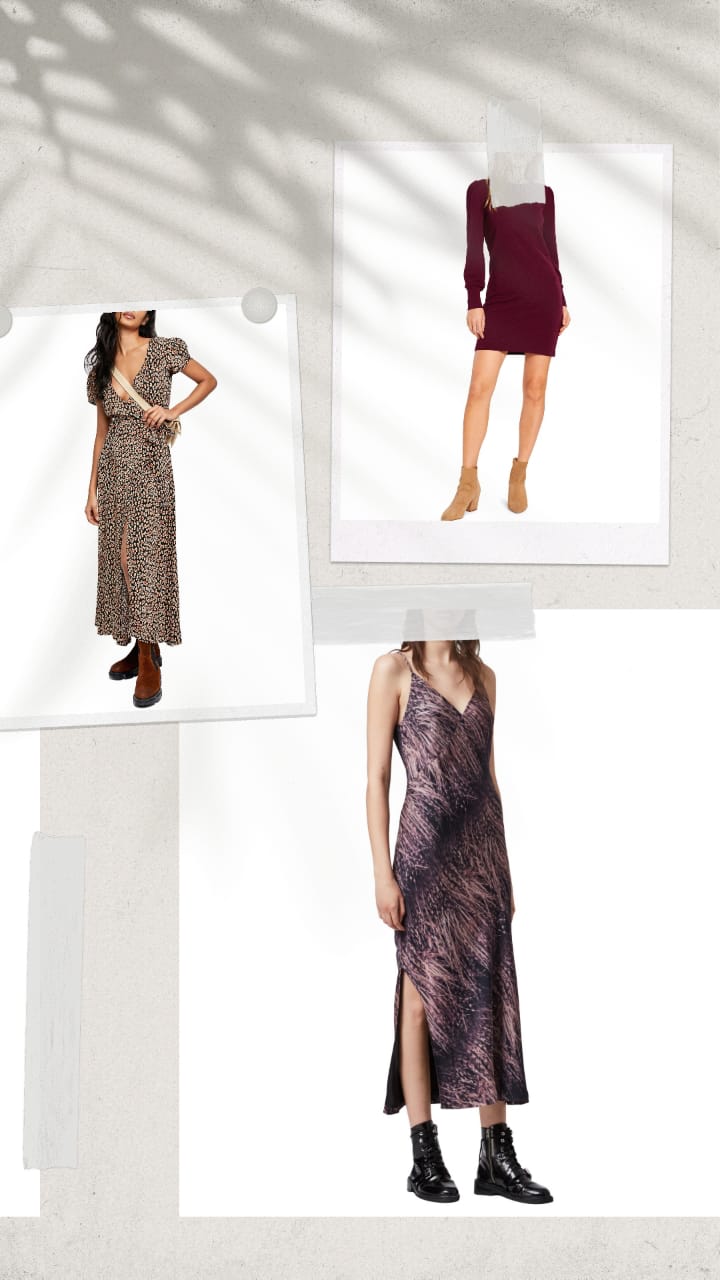 Dresses are a summer style staple. These classic fashion pieces come in all silhouettes, shapes, and sizes. If you want to dazzle everyone around you, wear a statement dress. If you want to style yourself in a subtle manner, pull out of a basic dress. No matter what the occasion is, the right dress can be a sartorial savior. That's why, the fashion-obsessed flock can never shy away from investing in a good number. Especially if it's on Nordstrom Anniversary Sale.
Yes, Early Acess Preview for the Nordstrom Anniversary Sale 2021 has started! You can now preview all the items on sale to your wishlist, and shop them when the sale begins. If you are a Nordstrom Cardmember, the sale begins early for you. For the ones with the Influencer status, the sale begins on July 16, 2021. For the ones with the Ambassador status, the sale begins on July 14, 2021. And for the ones with the Icon status, the sale begins on July 12, 2021. For everyone else, the sale opens on July 28, 2021, and it will last till August 9, 2021!
So, don't wait for a second more. Keep scrolling to check out 15 on-sale dresses from the Nordstrom Anniversary Sale 2021. They cater to every fashion taste and styling need. Add your faves to the wishlist and rock the style scene with finesse.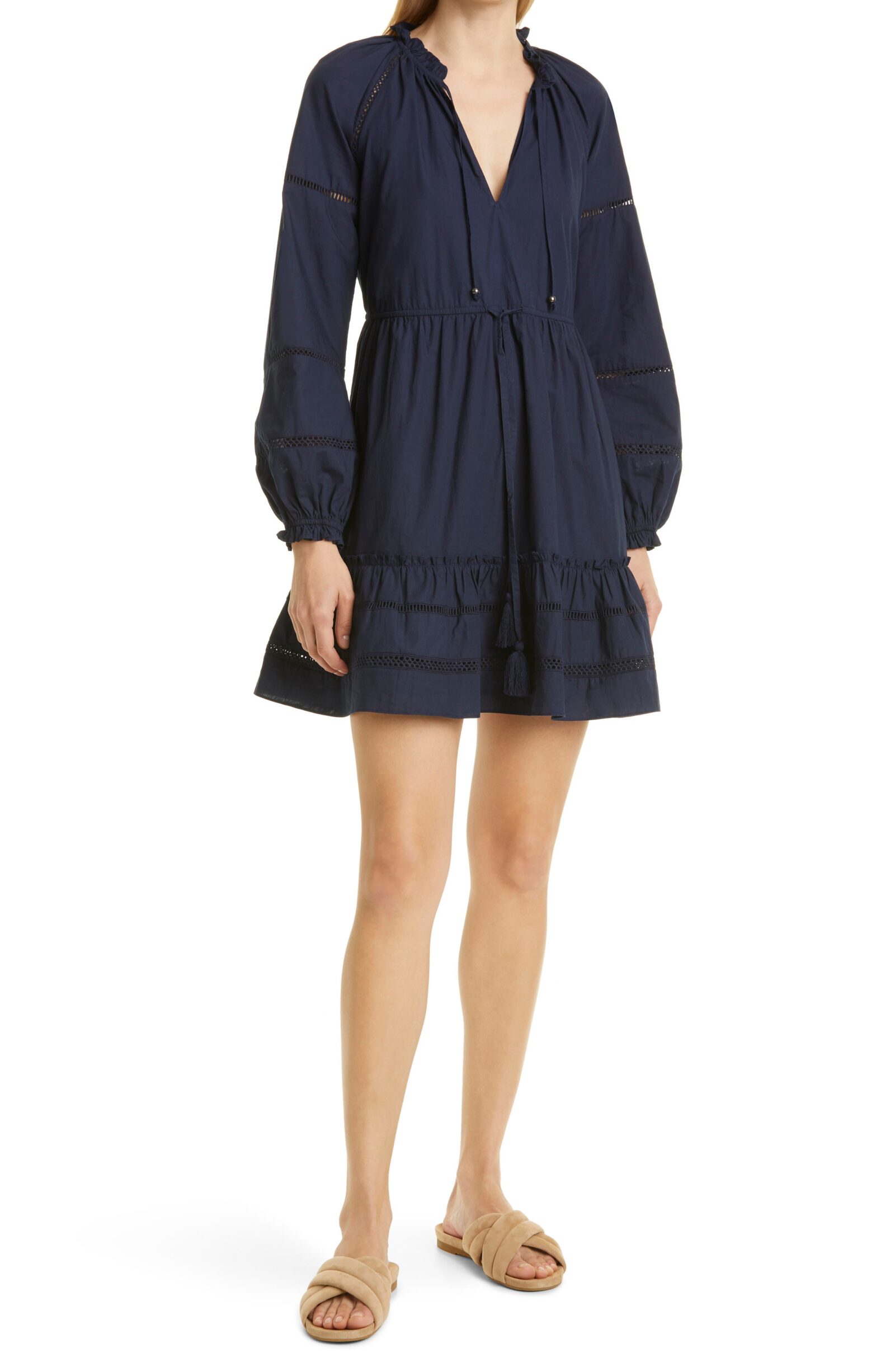 Veronica Beard Danica Long Sleeve Cotton Dress ($249) $375
Here's a dress that's dripping elegance while looking cool at the same time. The navy blue hue and draw-string at the front make it a must-have for sure!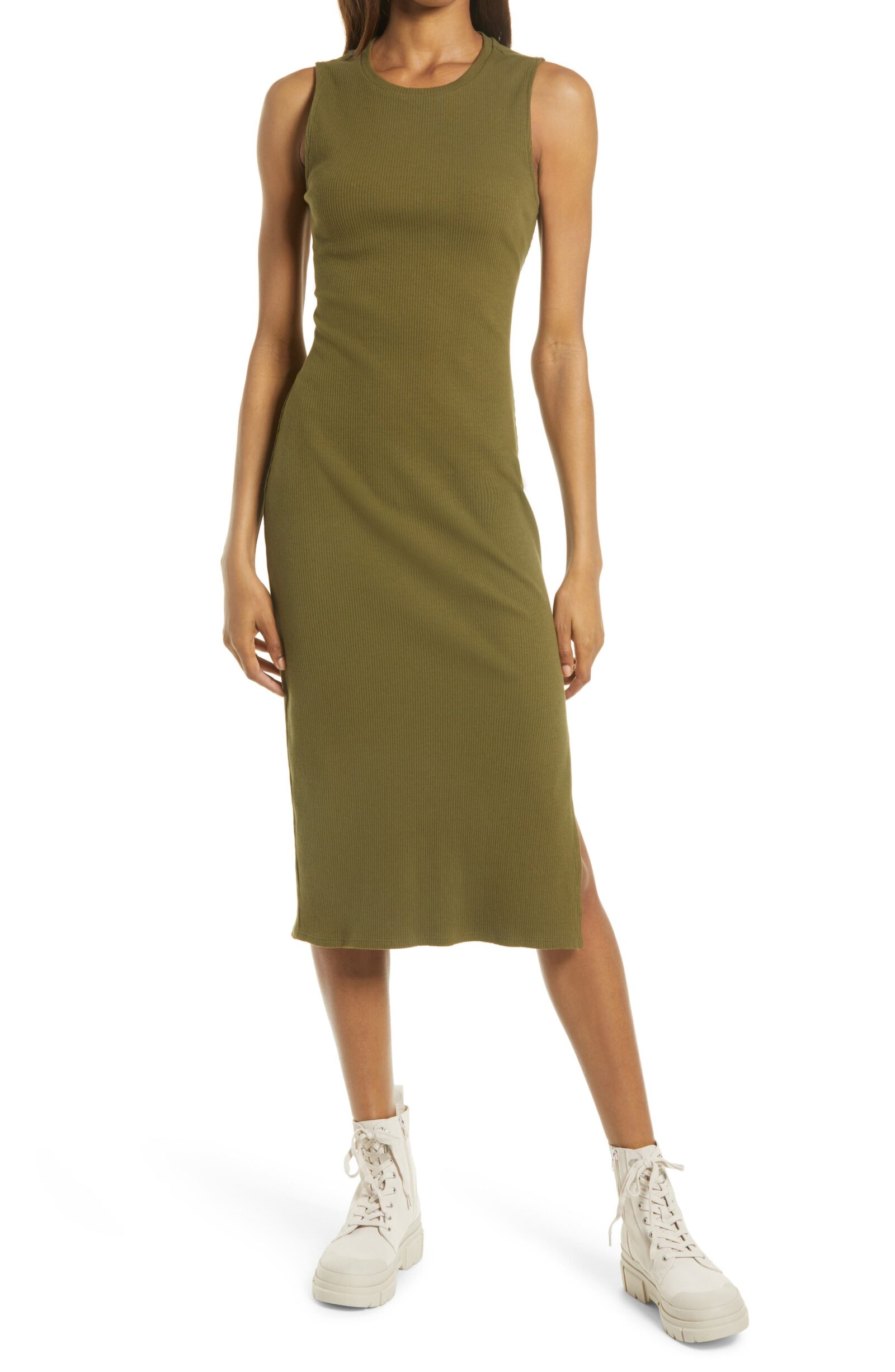 Treasure & Bond Rib Cutout Cotton Stretch Midi Dress ($59) $38.90
Never miss a chance to flaunt your body by wearing this body-accentuating dress adorned in olive green color that we are obsessed with. The tank silhouette and small side slit add a sassy touch.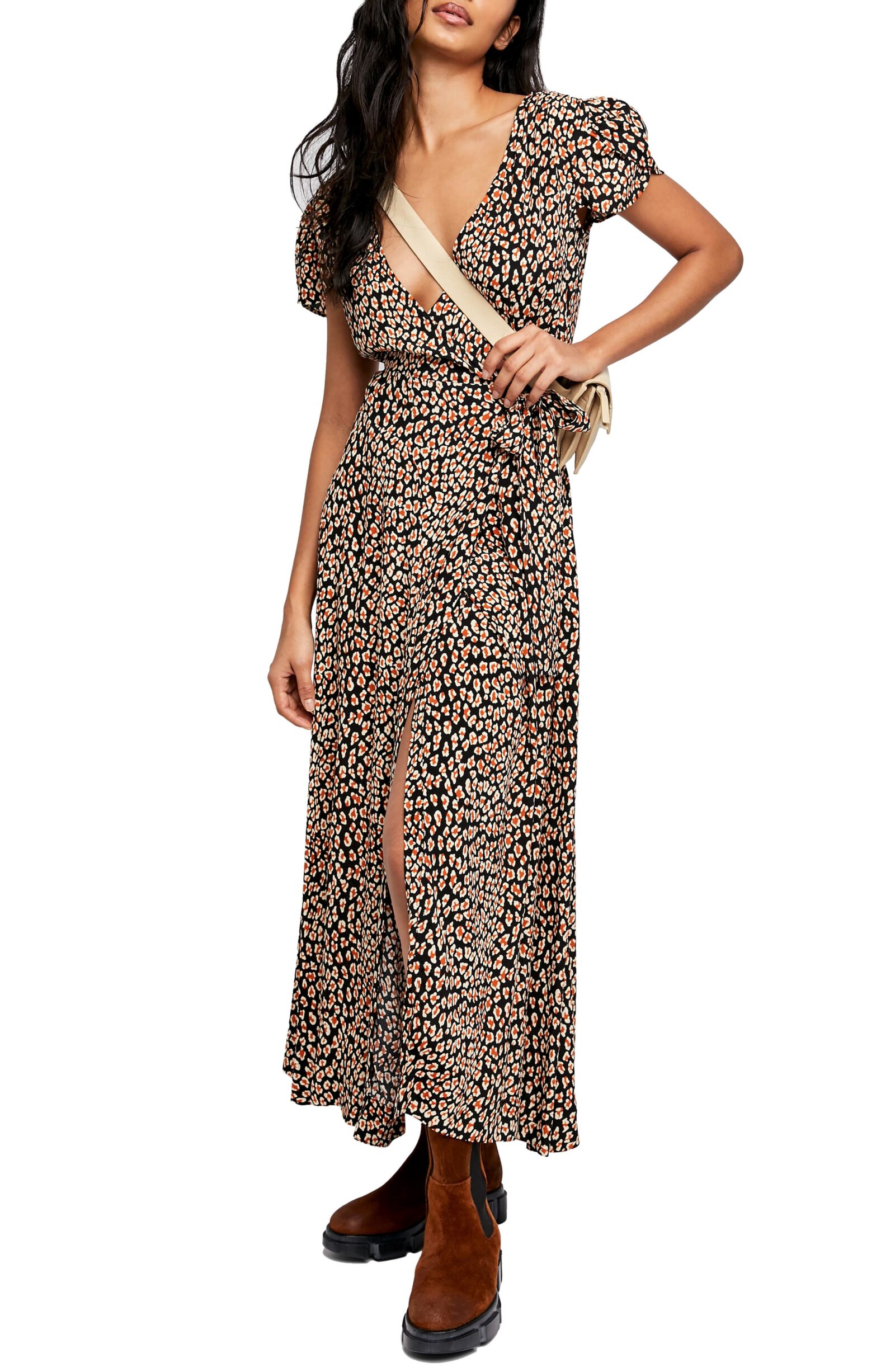 Free People Gorgeous Jess Wrap Maxi Dress ($148) 98.90
Let the fashion world be obsessed with your look by opting for this printed swirly dress that we can't take our eyes off. The front slit and deep plunging neck with puff sleeves will never let you down!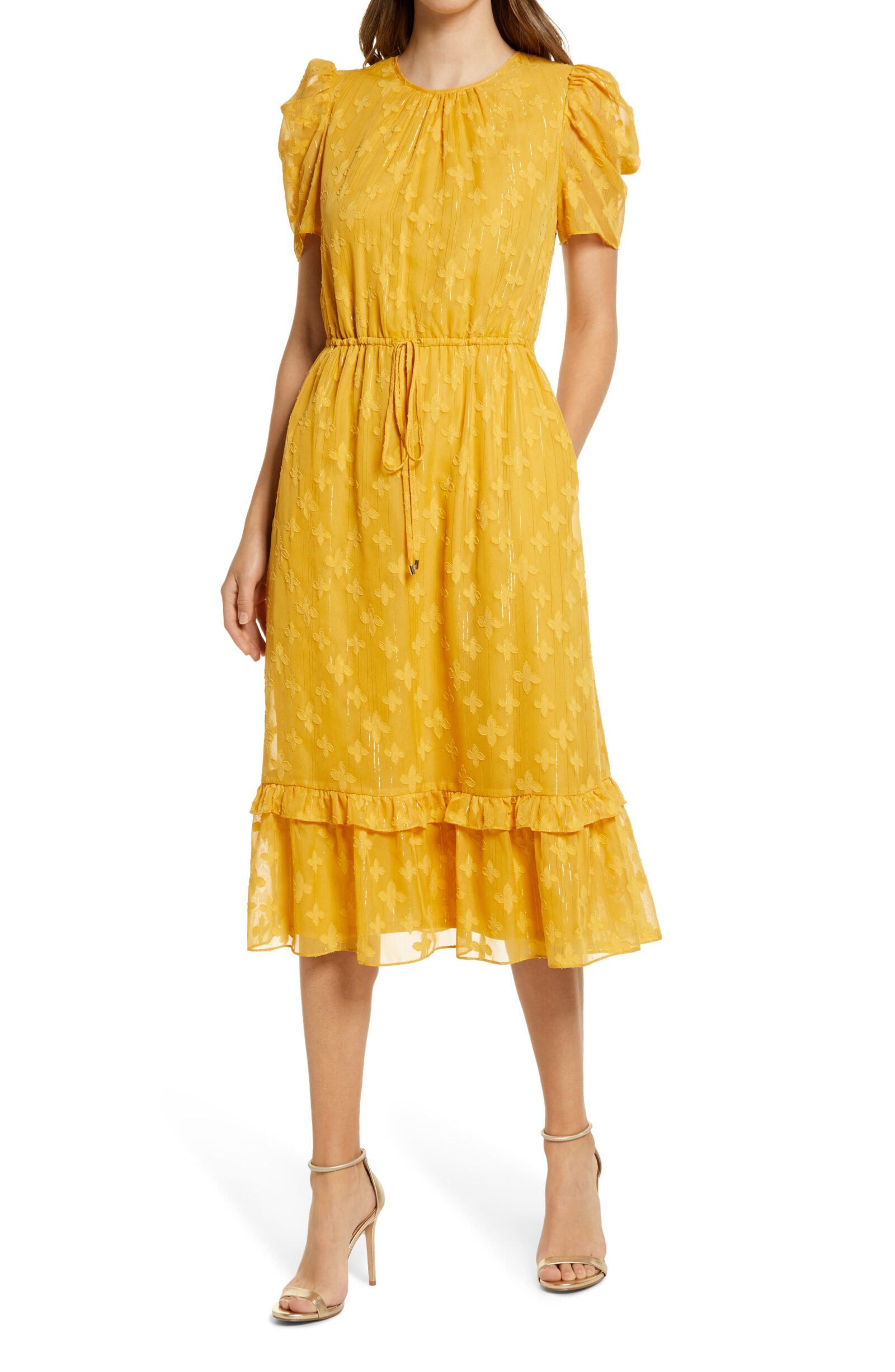 Julia Jordan Metallic Stripe Jacquard A-Line Dress ($129) $76.90
Infuse the summer sunshine vibe into your wardrobe with this bright yellow dress that features a cinched waist so that you stay fashionably thick at all times.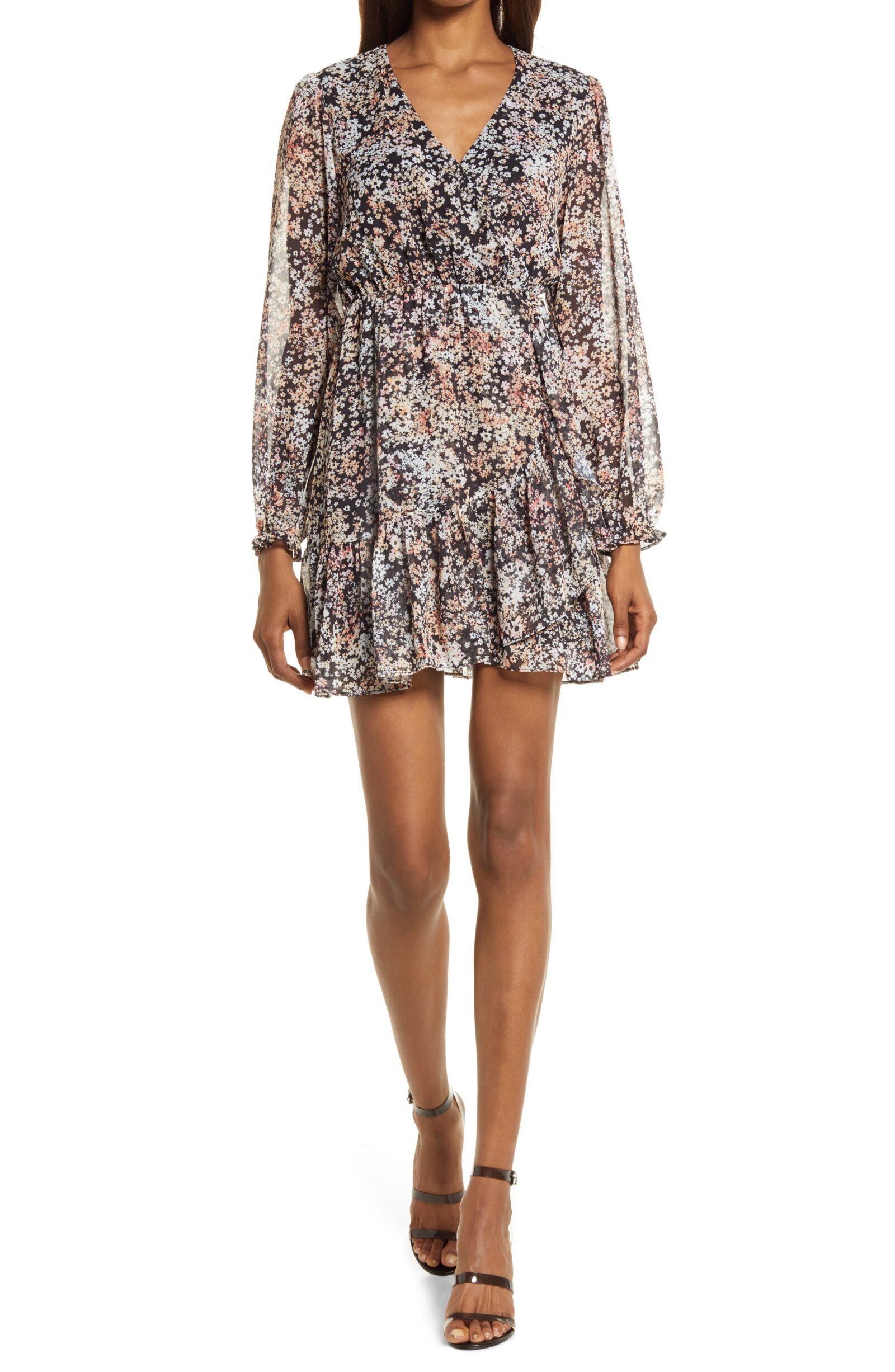 Chelsea28 Floral Long Sleeve Chiffon Dress ($99) $59.90
Take over the fashion world quite effortlessly with this floral mini dress. Be it the slight balloon sleeves or the clinched waist, everything is top-notch about this dress.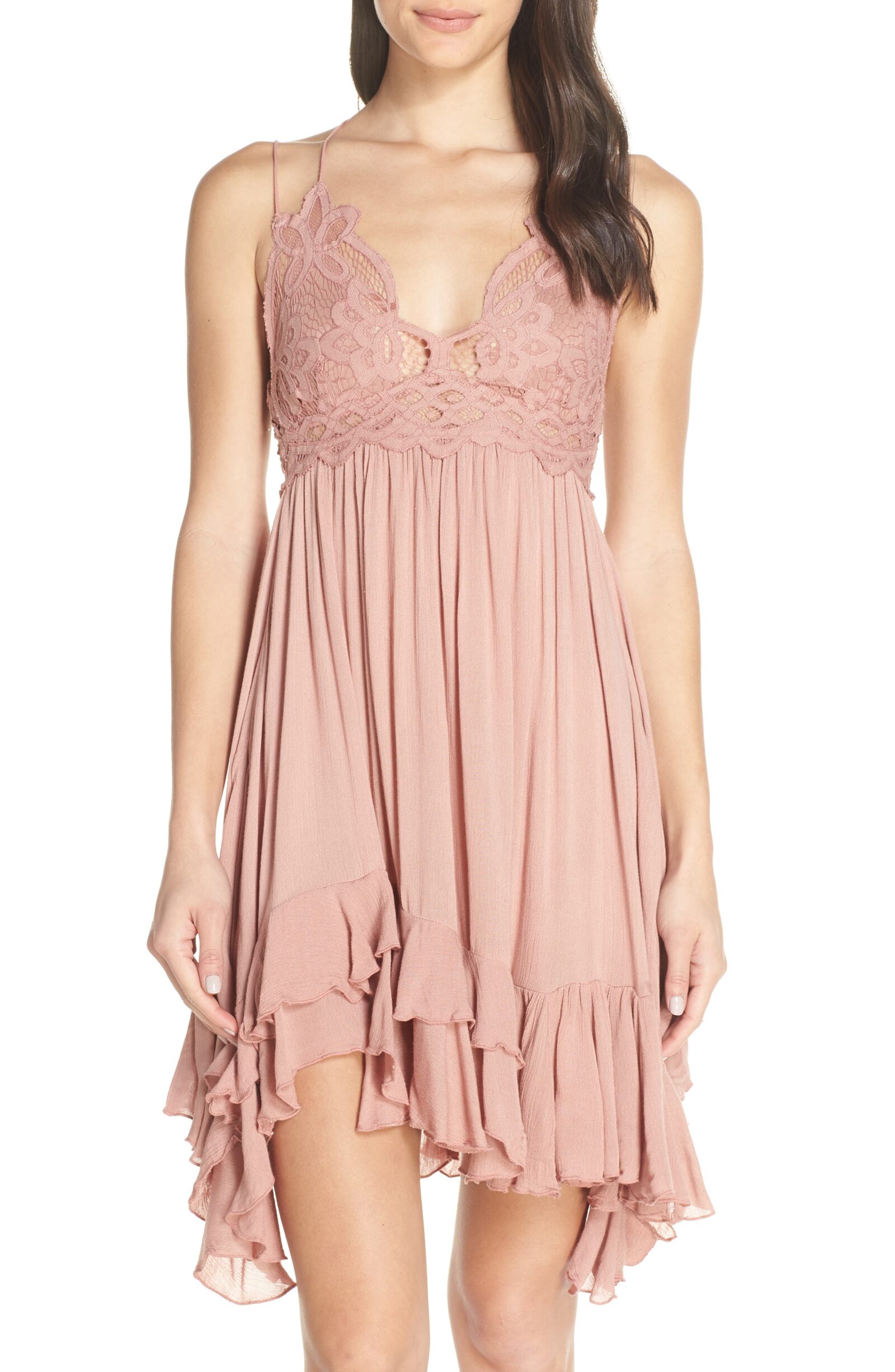 Free People Intimately FP Adella Frilled Chemise ($88) $54.90
This dress is here to fix your fashion woes for the season. The blush pink hue and lacework of this dress are so chic, you'll never grow tired of it.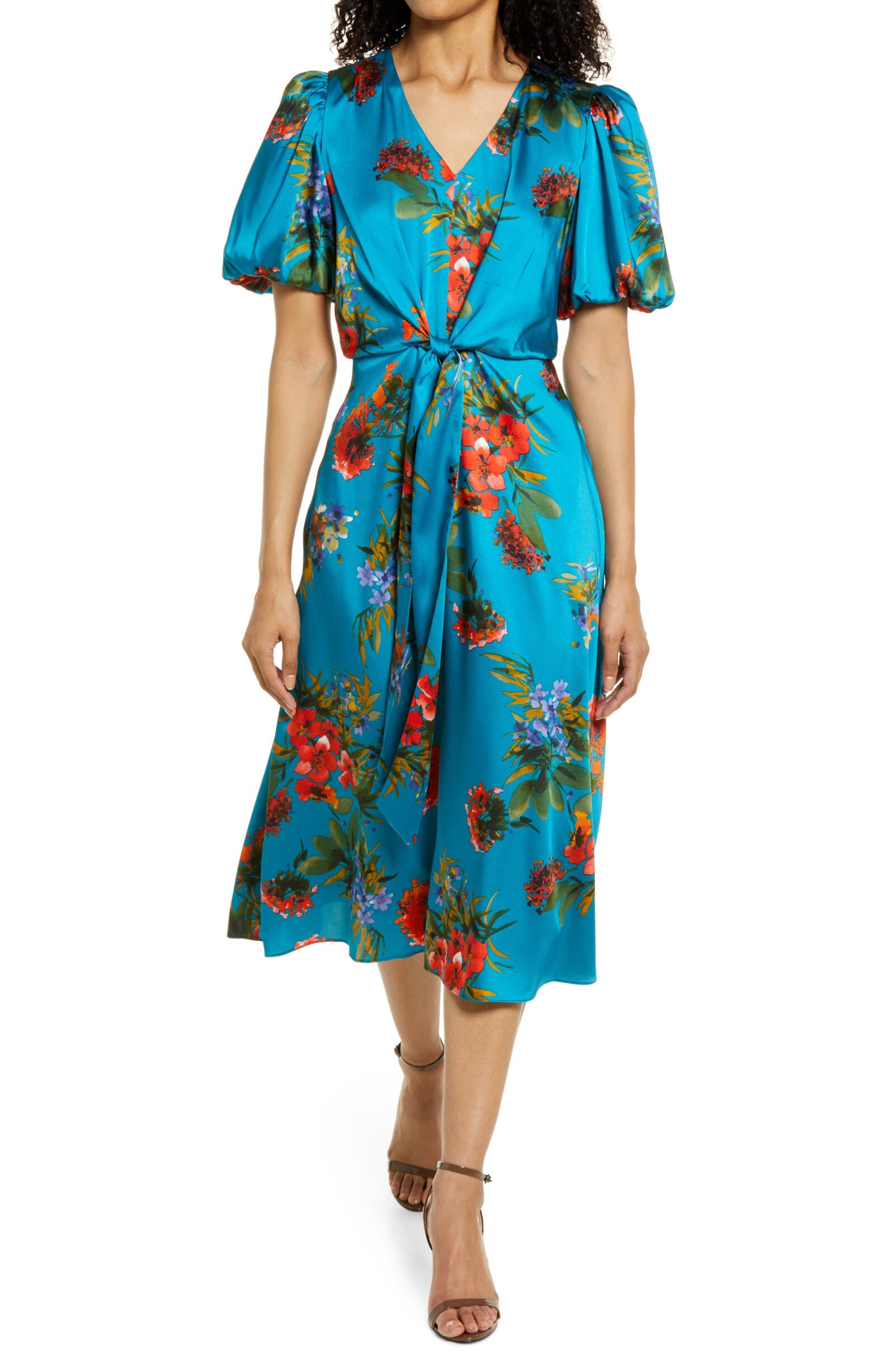 Julia Jordan Floral Tie Waist A-Line Midi Dress ($129) $76.90
Go ahead and drop major fashion goals every time you go out by wearing this silky satin dress. The artsy floral print and the front knot give it an opulent look.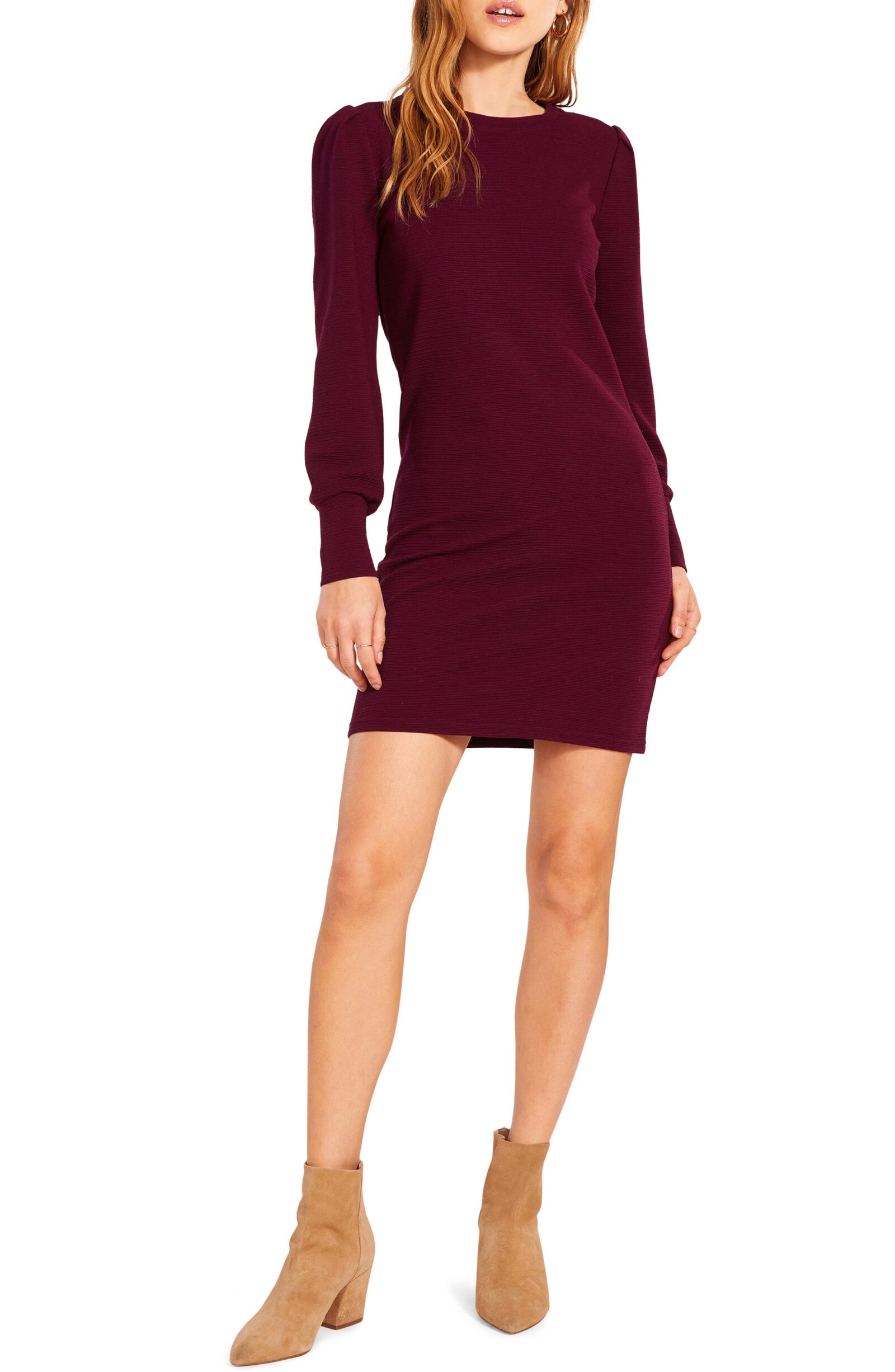 BB Dakota By Steve Madden Bixby Ottoman Knit Long Sleeve Minidress ($99) $59.90
For days when you don't feel like overdoing your look, you can always count on this dress. Rinsed in deep burgundy color with a flattering fit, this dress will make everyone fall in love with your style sense in no time.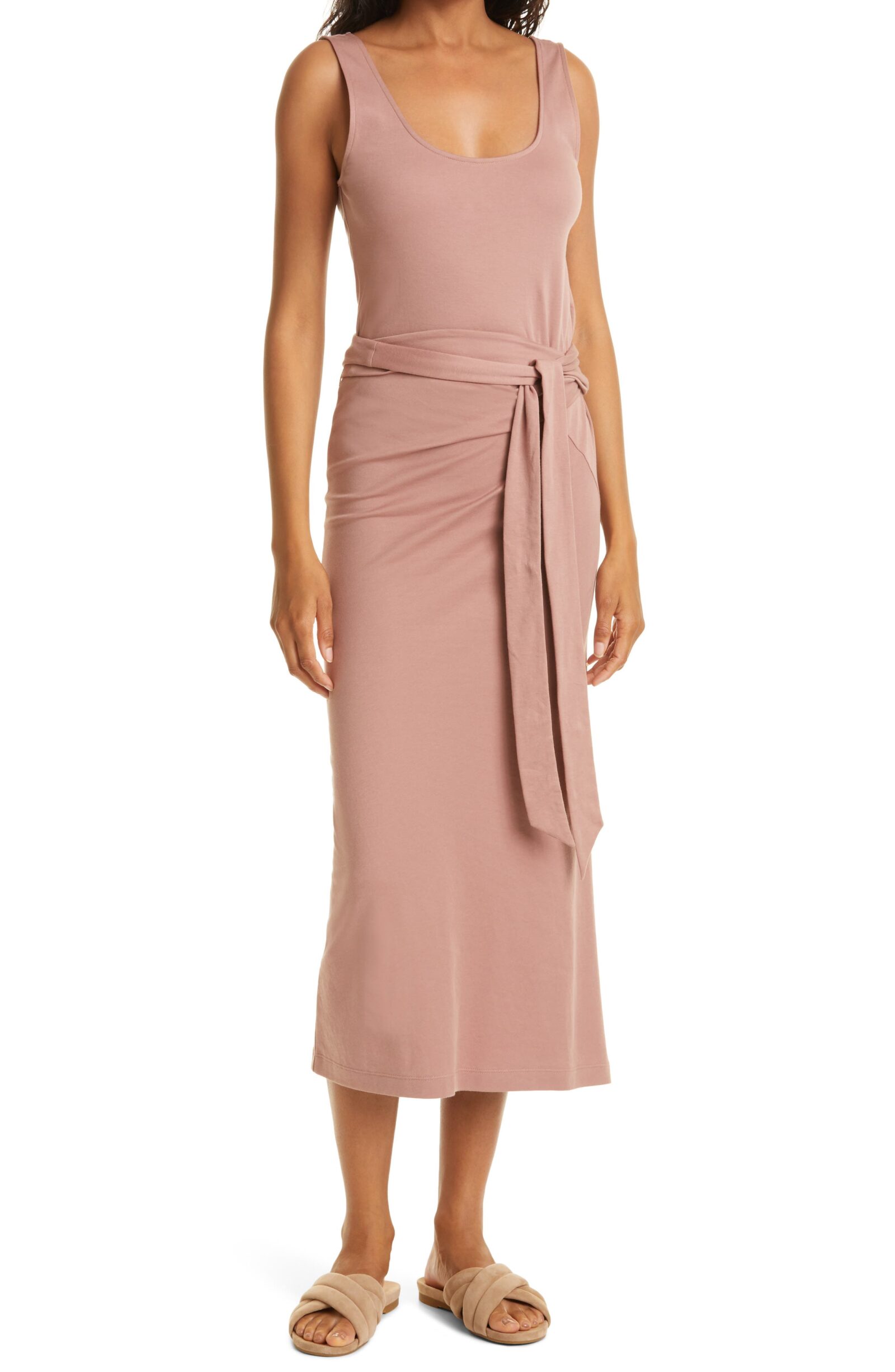 Vince Pima Cotton Sleeveless Dress ($225) $139.90
It's sometimes difficult to create a classy ensemble while not compromising comfort at the same when the heat is at its peak. But this tank dress tailored from the softest Peruvian pima cotton knit does the deed with ease. Plus, it comes with a sash that cinches the dress at the waist to redefine what cozy couture looks like.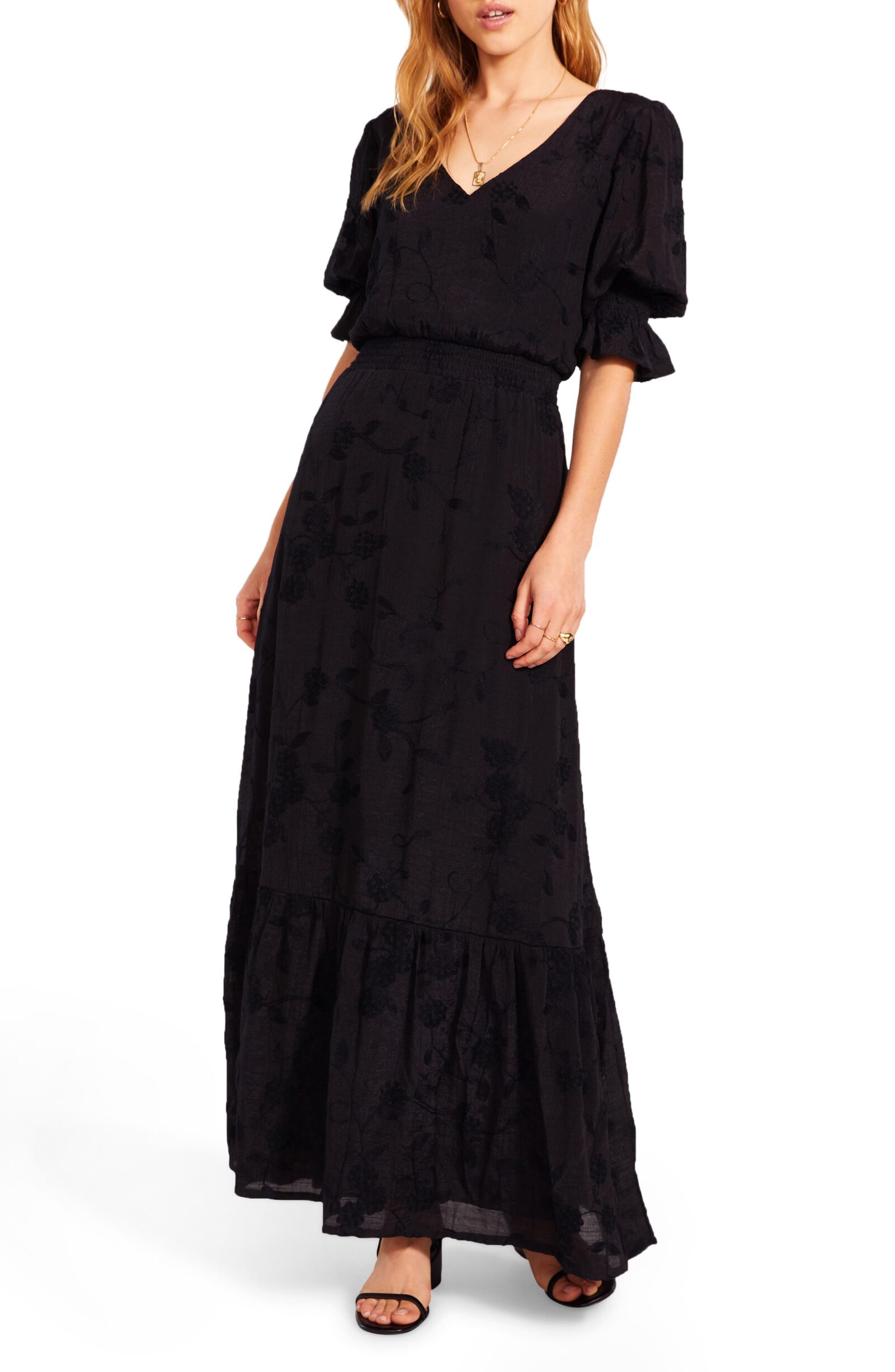 BB Dakota By Steve Madden Hampton Embroidered Prairie Dress ($129) $75.90
With smocked detailing at the cuffs and the waist, this prairie dress features jaw-dropping tone-on-tone embroidery. If you want to stand out in the crowd, this beautiful, versatile dress is your pick.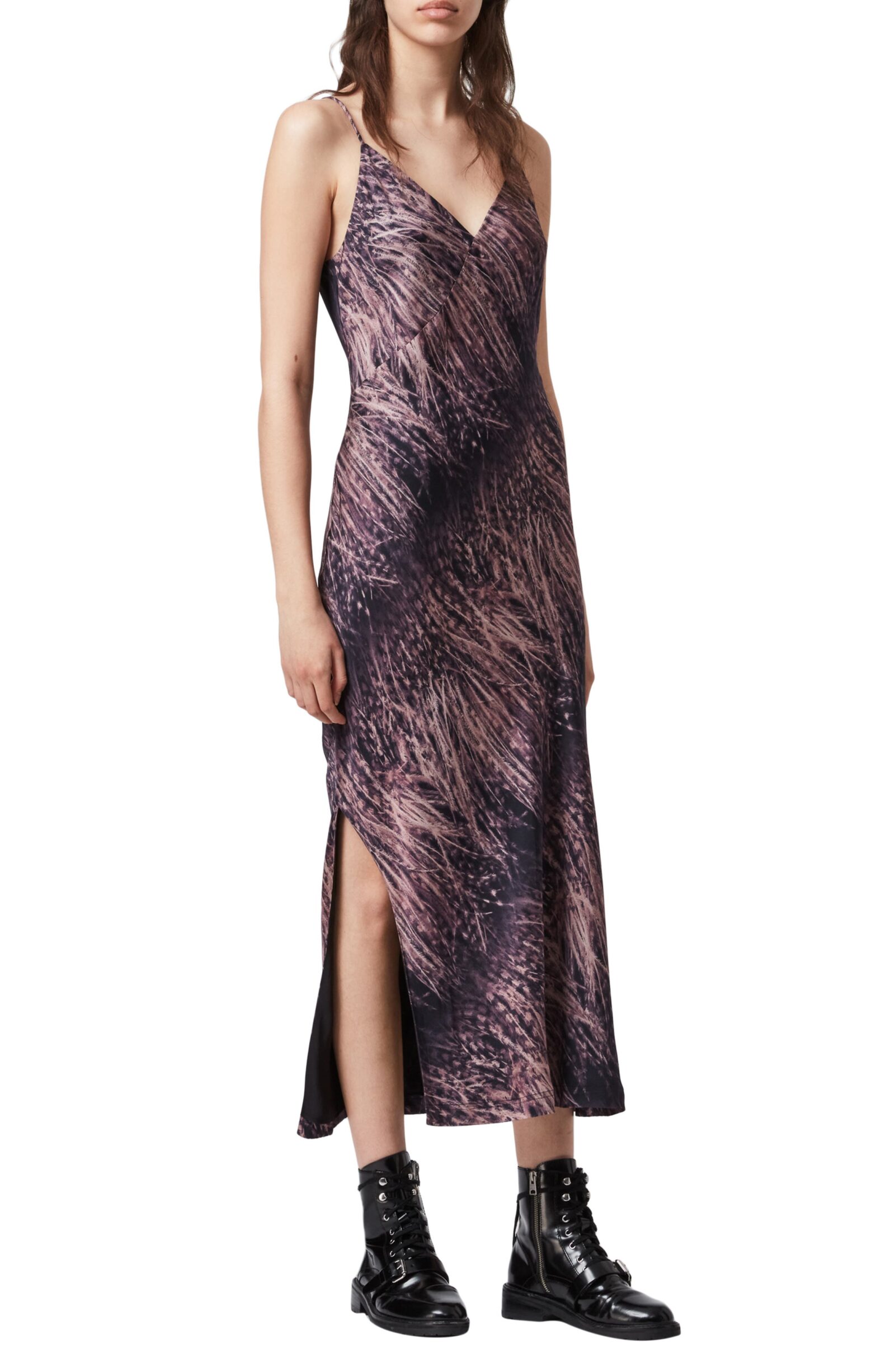 Allsaints Melody Pembury Midi Slipdress ($259) $129.90
Slip dresses are garnering all the attention in the fashion realm these days. This alluring slip dress comes with an asymmetrical print, so that no true blue fashionista can turn a blind eye to it.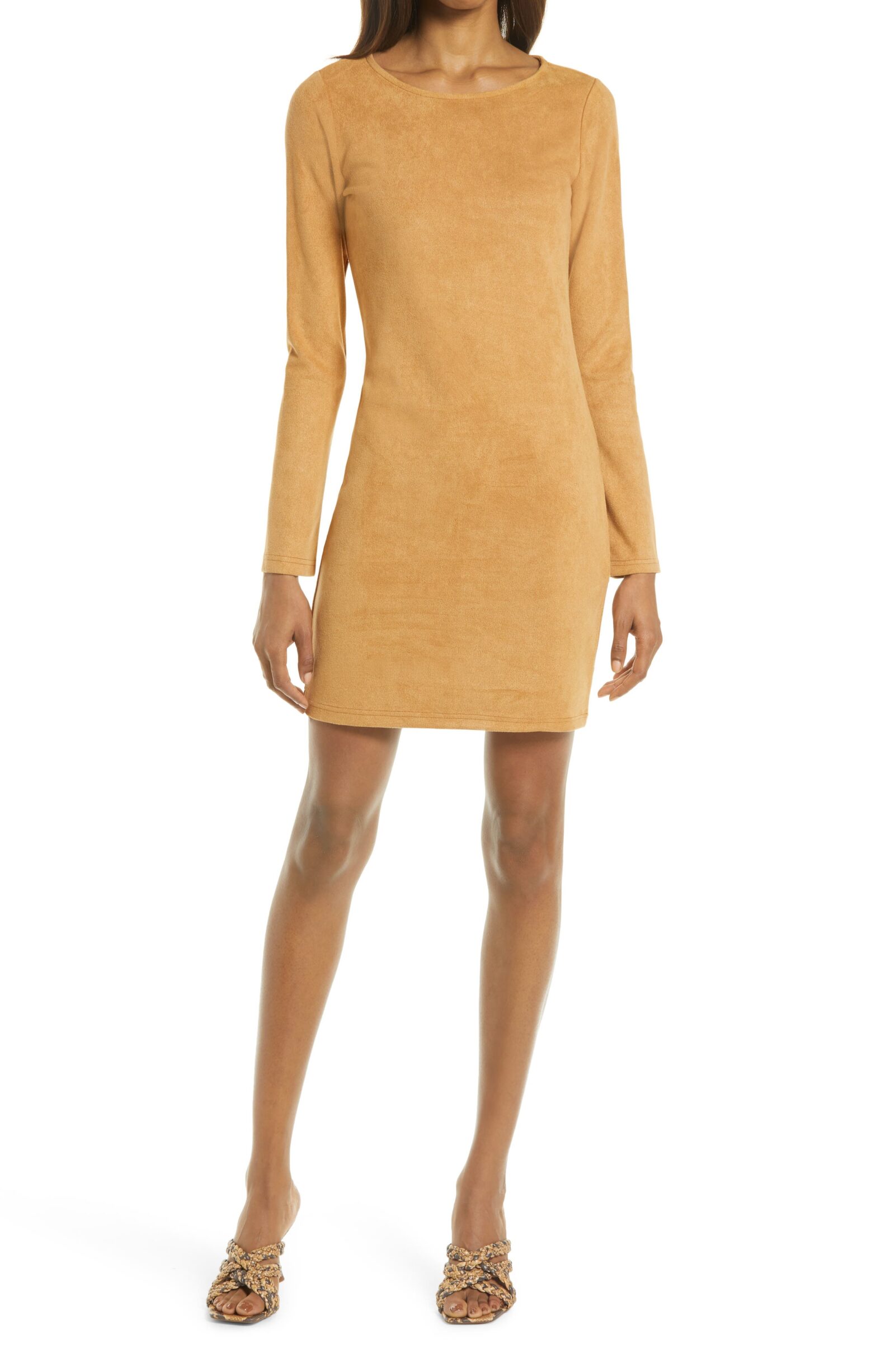 BB Dakota By Steve Madden Alexandria Faux Suede Long Sleeve Minidress ($79) $46.90
A long-sleeved mini dress is what we love for warm summer days ahead. Add to it the faux suede texture, and there you have the perfect dress for the season that is as vougish as it is breezy.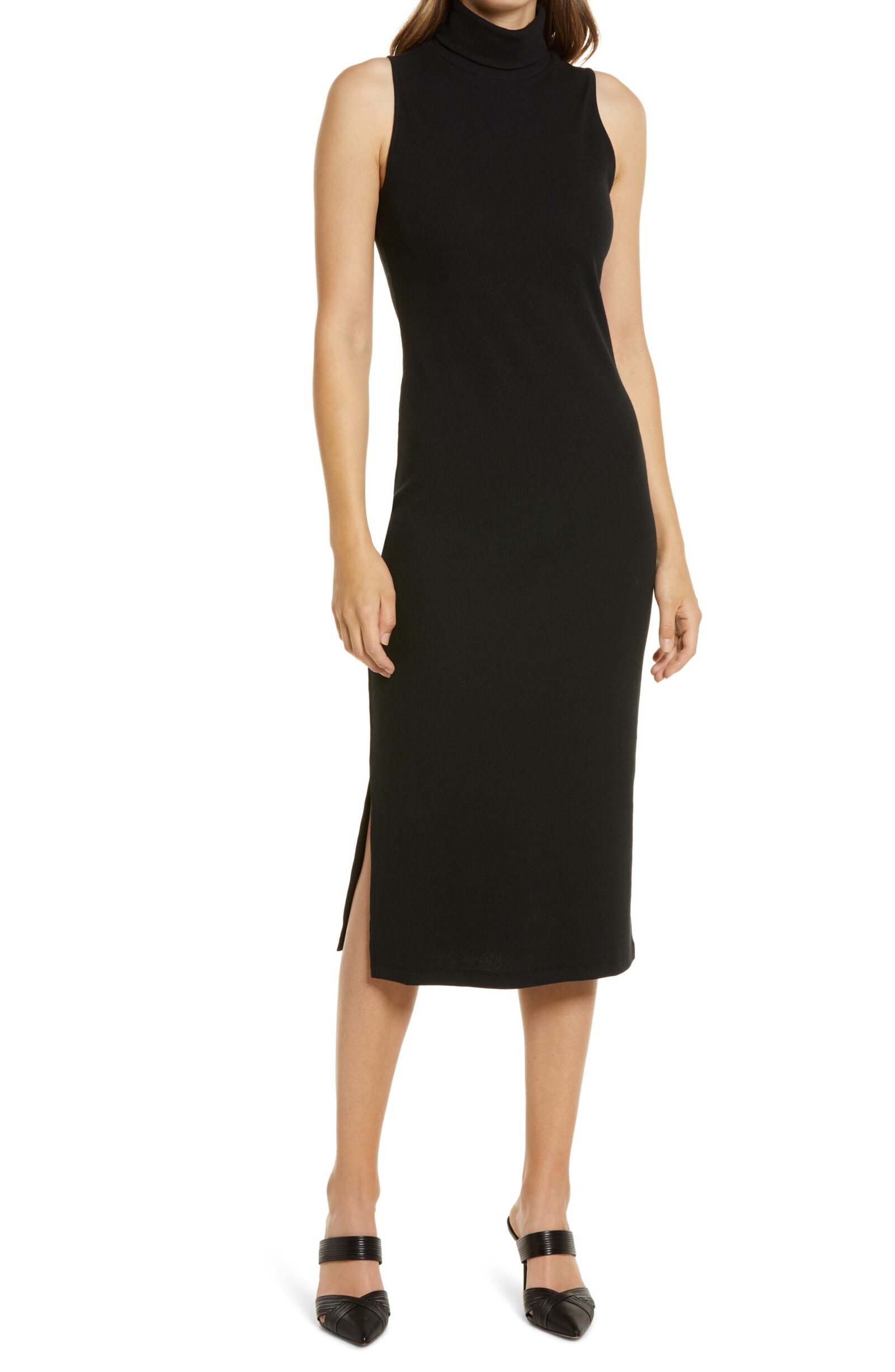 Halogen Rib Turtleneck Sleeveless Midi Dress ($59) $38.90
This desk-to-dinner black midi dress features a turtleneck. Talk about transitional fashion, and this dress is something you'd want in your wardrobe for sure.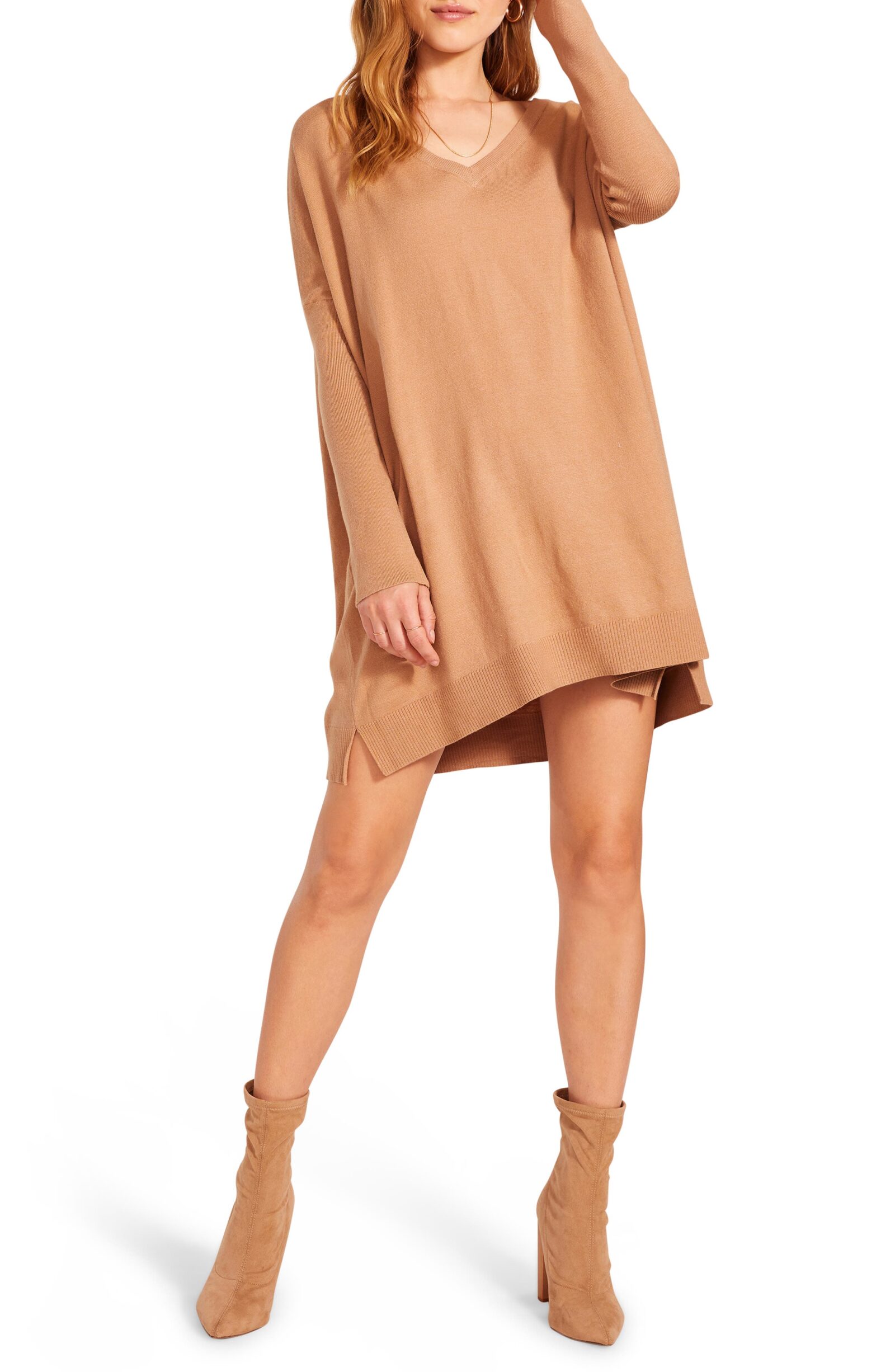 BB Dakota By Steve Madden Adelaide V-Neck Long Sleeve Sweater Dress ($89) $49.90
Ribbed texture, dropped shoulders, V-neck, and a relaxed silhouette – we love this sweater dress for those summer evenings when it's warm outside, but cool indoors.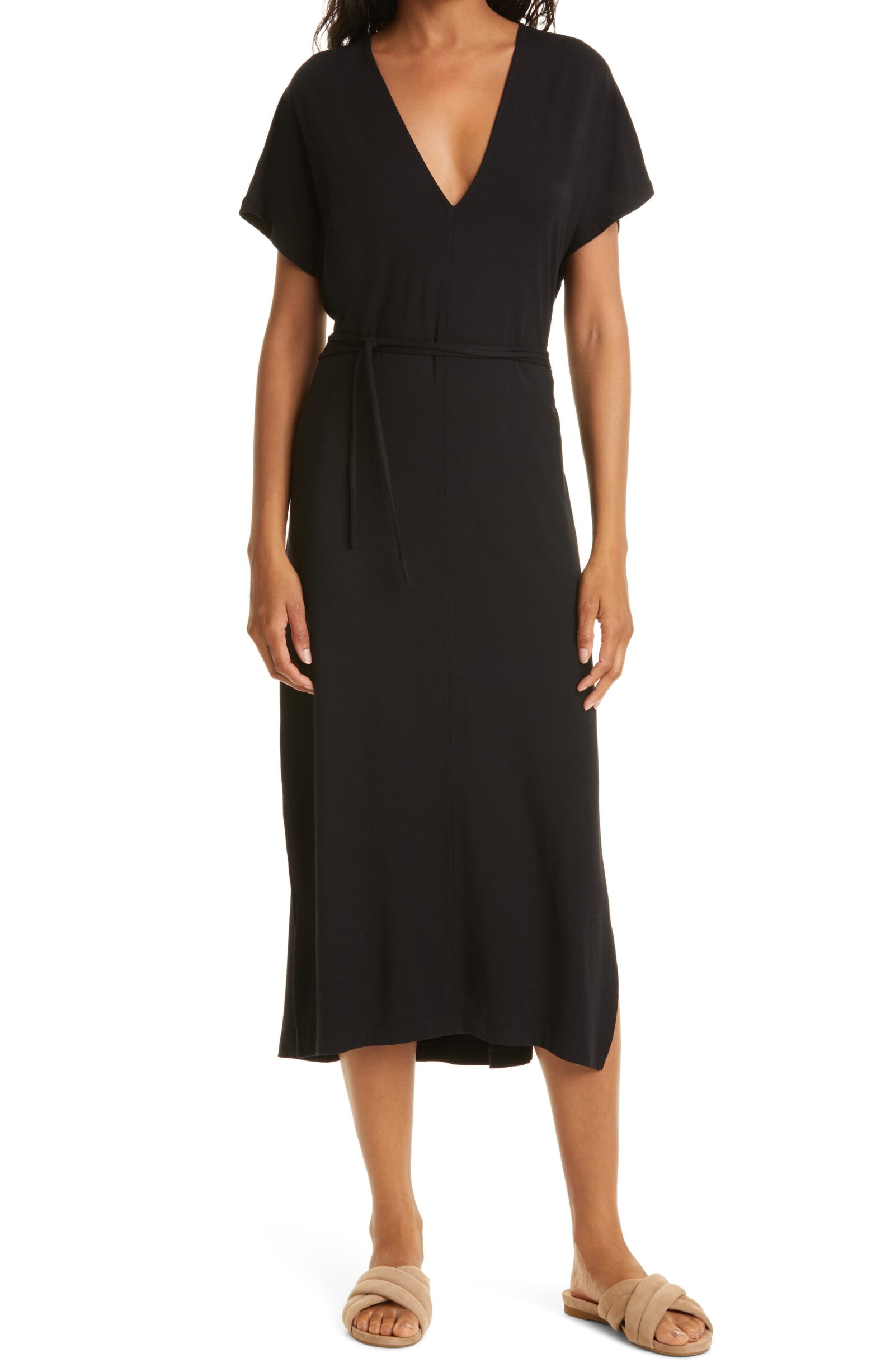 Vince Double V-Neck Knit Popover Dress ($195) $119.90
This V-neck silk dress is a testament that classy dresses exist and they don't kill the cozy vibe. It's stylish and comfortable at the same time, and the slightly draped silhouette makes it a must-have.