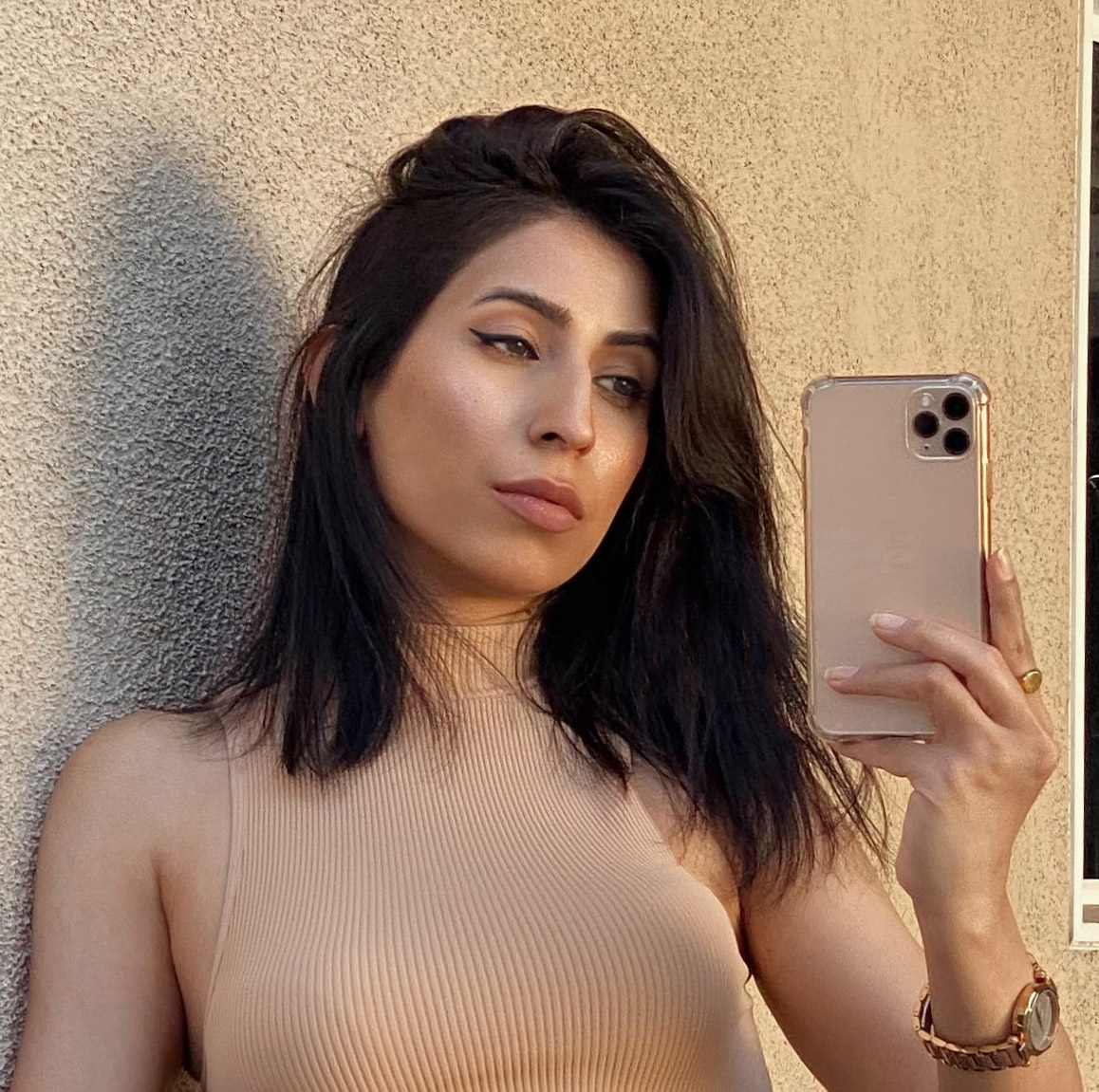 For years, the skincare industry has relied on retinol. And why not? Retinol is the star ingredient in countless anti-aging products, and it works like magic on the skin. So, it's no wonder that this skincare ingredient is hailed by skincare experts around the world. However, if you have sensitive skin, are pregnant, or are breastfeeding, this heavy-hitter can do more harm than good to your skin and body. That's why, many eco-conscious, natural beauty enthusiasts are reluctant to get their hands on retinol. If you are one of them, wondering how to reap the benefits of the ingredient without incorporating it into your skincare routine, we have an answer that will make you giddy. Enter, the natural alternative to retinol – bakuchiol.
But what exactly is bakuchiol? How is it an alternative to retinol? What are its benefits? And most importantly, how to use bakuchiol? In this post, we will cover these questions along with a reliable recommendation. All you need to do is keep reading!
What Is Bakuchiol?
Bakuchiol is a plant extract obtained from the seeds and leaves of the babchi plant. This is a native plant found in India. It has been used in Indian Ayurveda as well as in Chinese medicine for centuries. It has healing and soothing properties.
Bakuchiol is an excellent alternative to retinol because it functions just the same as retinol, but it's 100% natural and vegan. A study suggests that there is no difference in the way retinol and bakuchiol treat wrinkles and fine lines. The only discrepancies were in the effect they had on the skin. Retinol was said to irritate the skin and cause dryness. On the other hand, bakuchiol showed no such adverse after-effects. My favorite bakuchiol infused product has to be this Model Off Duty Beauty's Model Off Duty Beauty Bakuchiol Glow Booster Serum.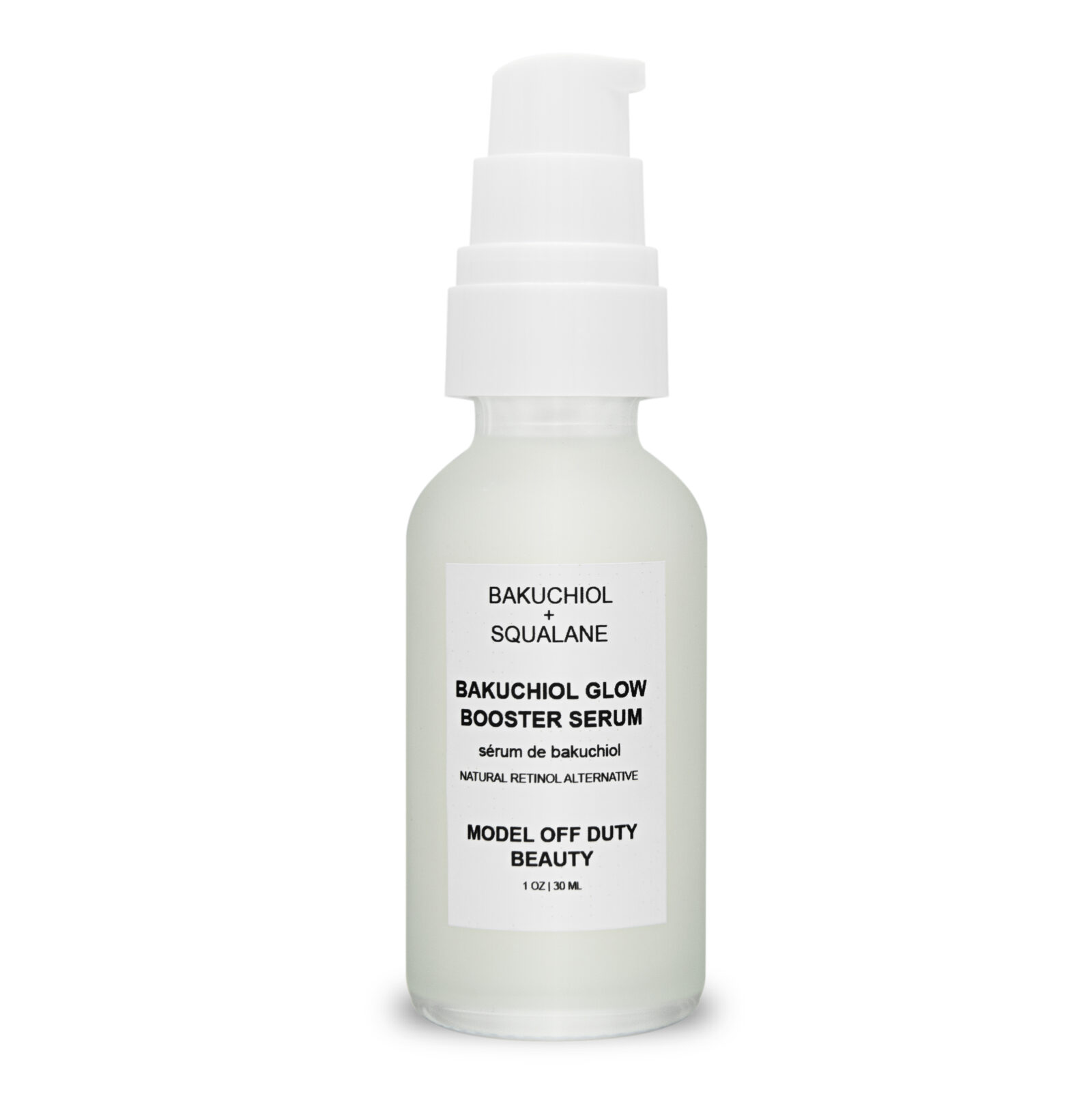 Model Off Duty Beauty Bakuchiol Glow Booster Serum
The Model Off Duty Beauty Bakuchiol Glow Booster Serum is a daily serum with the goodness of all-natural bakuchiol. It's a retinol alternative serum that helps eradicate any signs of aging like wrinkles and fine lines while boosting the production of collagen and elastin in the skin. It consists of squalane and hyaluronic acid to hydrate and retain the right amount of moisture in the skin, thus boosting the glow of the skin.
Top Benefits Of Bakuchiol Glow Booster Serum
Anti-inflammatory and anti-bacterial: Filled with the powers of babchi plant because this serum helps to heal wounds, reduce inflammation, and effectively prevent infections. It promotes skin cell regeneration, thus aiding in the skin's healing and soothing process.
Full Of Anti-oxidants: Plus, this serum is filled with excellent antioxidants that protects the body and the skin.
Anti-aging: Just as retinol, this bakuchiol serum helps the skin cells regenerate, encourage the production of collagen, and reduce signs of aging like wrinkles, fine lines, and hyperpigmentation. Also, it absorbs deep into the skin easily to reduce spots and give an even, glowing skin tone.
Suitable for all skin types: We already know bakuchiol does not cause irritation, dryness, or any trouble to the skin, hence it is super gentle and suitable for absolutely all skin types. Moreover, this serum works without any side effects.
How To Use Bakuchiol?
Just like retinol, bakuchiol skincare products can be incorporated into your skincare routine with ease. However, bakuchiol doesn't provide sun protection, so it's important to wear an SPF post applying bakuchiol-infused skincare products. It also does not fade in the sun, and hence, you can apply it in the morning as well as evening. Bakuchiol is said to have no harmful effects on the skin and is suitable for all skin types (even the most sensitive skin!.)
However, this Model Off Duty Beauty serum is the most reliable bakuchiol infused serum I have ever found and I highly recommend you try it for yourself.