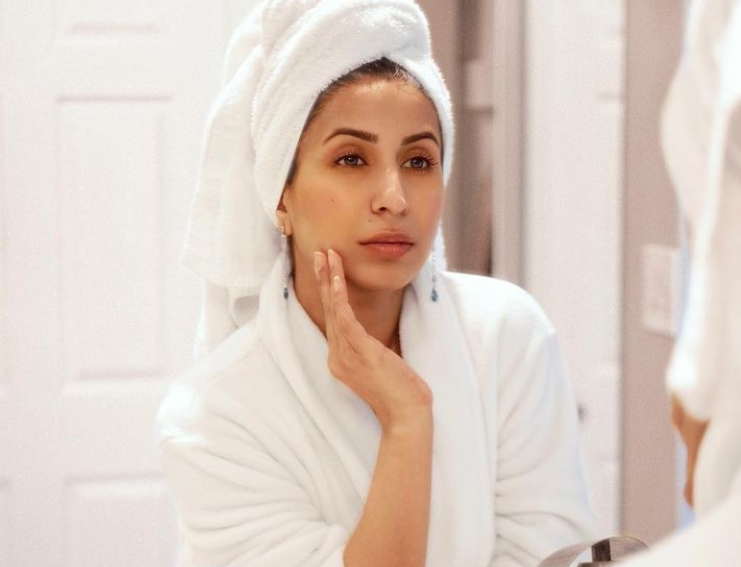 Everybody dreams of flawless-looking skin. In fact, I have always found myself tempted towards shortcuts to achieve instantly beautiful-looking skin. Nevertheless, I have learned it the hard way when it comes to skin; THERE ARE NO SHORTCUTS. However, there are products that work on decluttering the routine, which are as good as shortcuts. I have always fancied a clean-up, but my busy lifestyle makes it hard to find time to pamper myself. In fact, I book appointments, and something just comes up. That's why when I got to know about this gentle face polish that's as good as a salon-like clean-up; I knew I had to try it for myself. I am talking about the Pure Rose Face Polish Exfoliator by Model Off Duty Beauty.
Actually, I will admit, when I first incorporated it, I had my doubts. After all, that's too much pressure on just one product. But all I needed was just one application to be sure. With a texture as gentle as rose petals, this face polish clarified my skin that too without excessively drying it.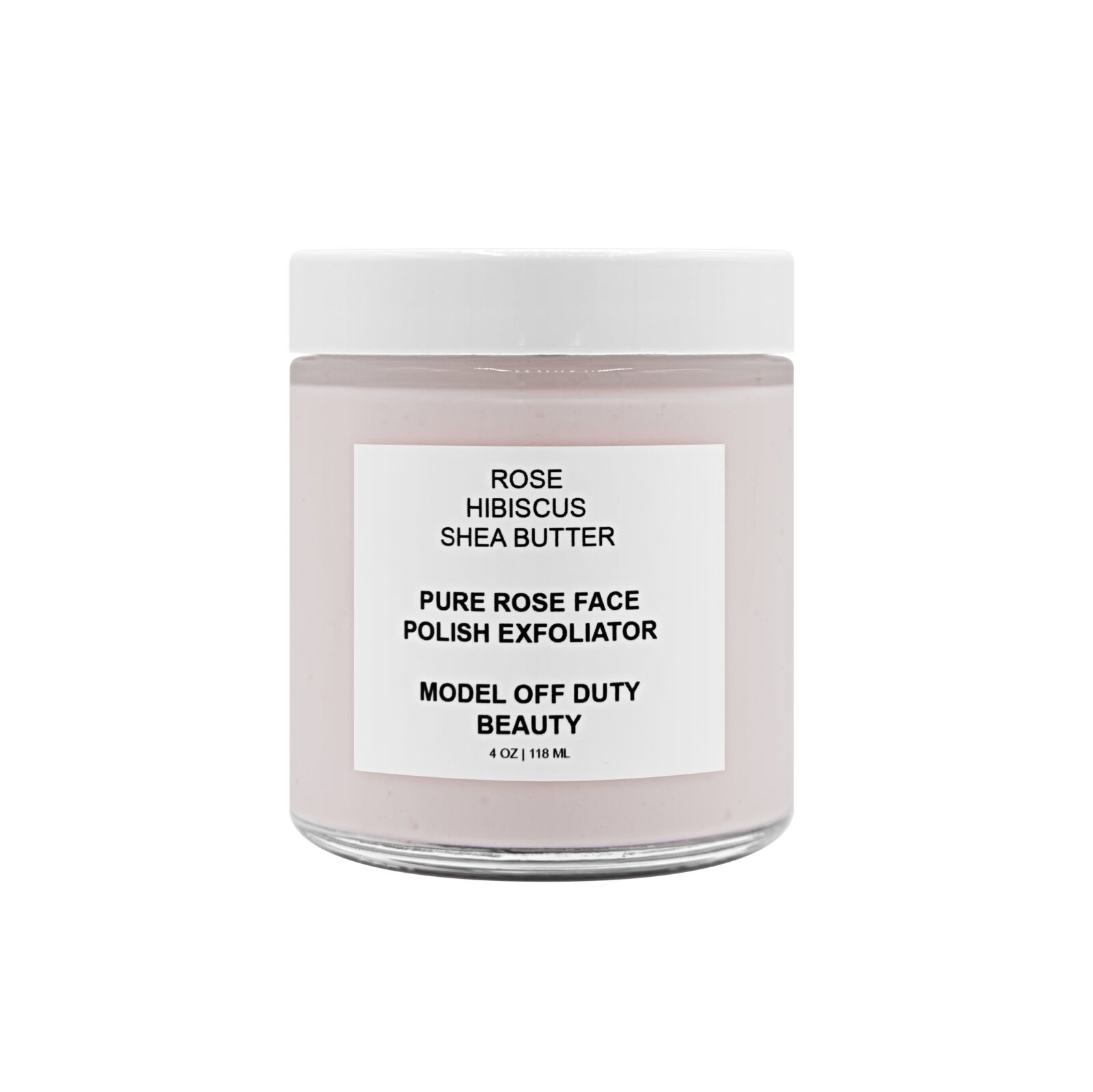 Model Off Duty Beauty Pure Rose Face Polish Exfoliator
Scrubbing has never been my favorite skincare activity before this face polish. Unlike any typical scrub, this face polish exfoliated my skin while hydrating it. In just one application, I witnessed desirably dewy-looking skin.  
Boosts My Mood & My Regimen
Not only did this face polish boost my entire skincare regimen it is the perfect product to pick me up from my midday blues. This Model Off Duty Beauty product is a complete facial treatment in a jar. I have been using it twice a week for about two months now, and my skin is unrecognizable. My skin is surprisingly softer and smoother.
Luscious Blend Of Natural Ingredients
This face polish is fuelled with the powers of lusciously nourishing skincare ingredients like rose, hibiscus, and shea butter. Here's how these ingredients helped my skin.
Damascena Roses –  With the powers of real Damascena roses, this face polish is filled with anti-inflammatory properties. Not just that, it offers the perfect cure for skincare woes like acne, dermatitis, and even eczema. Plus, it eliminates any dead skin cells while soothing the skin.  
Sweet Almond Oil Shea Butter – Sweet Almond Oil delivers plenty of anti-aging properties to the face polish. Plus, it works to banish any signs of dark circles while protecting from any sun damage. Not just that, it blesses the skin with the power of antioxidants and vitamins as well.
Hibiscus Extract – With the powers of hibiscus extract, this face polish helps in beating any signs of age spots. Plus, it helps by delivering a significantly younger and revived-looking complexion. Not just that, it even works to prevent any acne breakouts.
Aloe Vera – Aloe vera is the perfect skin-replenishing ingredient that helps by boosting the natural protective barrier and seals an essential layer of moisture. Another great thing about aloe vera is that it is incredibly cooling and works to soothe acne-prone and inflamed skin. Plus, it never lets my skin dry up after the session.
Safe & Reliable
This Model Off Duty Beauty face polish is not only extremely reliable for delivering results, but it is also incredibly safe. All its ingredients are 100% natural, clean, vegan, and free from GMOs, gluten, phthalates, chemicals, synthetics, toxins, and parabens. Along with that, it is cruelty-free, sustainable and it comes in 100% recyclable glass jars.
Up Next: 7 Essential Beauty Picks To Instantly Wow Your Skin