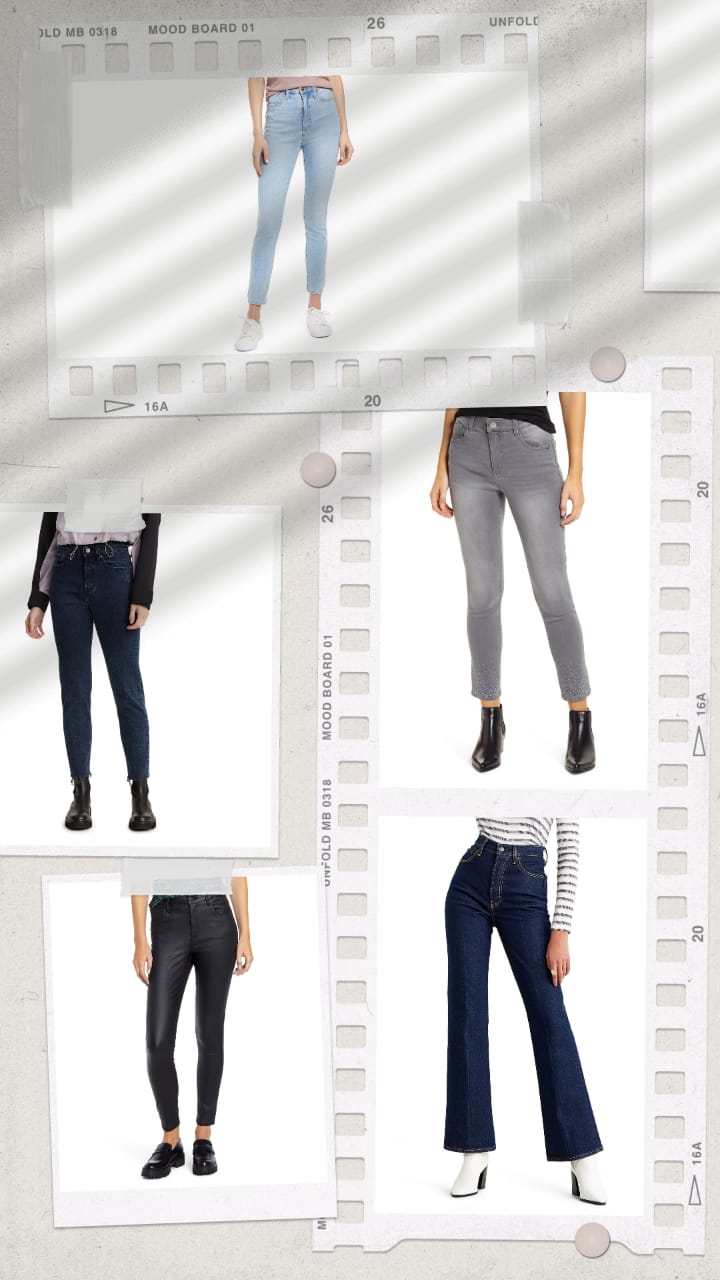 Numerous new clothing items enter and exit the style circuit, but jeans are always going to be the wardrobe staple for every fashion girl. While you may have jeans deluging your rotation, we are sure that your fashion obsession craves a more classy pair of jeans. That's when we hop in and satiate your craving. Here we have picked the most stunning 17 denim jeans on sale from Nordstrom that are too chic to pass on. Yes, you heard that right; we are protesting against sweatpants and eliminating them with these gorgeous pairs of jeans waiting ahead.
Be it the 70s inspired flared jeans or body-accentuating skinny black jeans, there are a plethora of chic finds listed below. So, if you're up for remorse-free retail therapy, you have landed at the right place. Now go and perk up your shopaholic soul!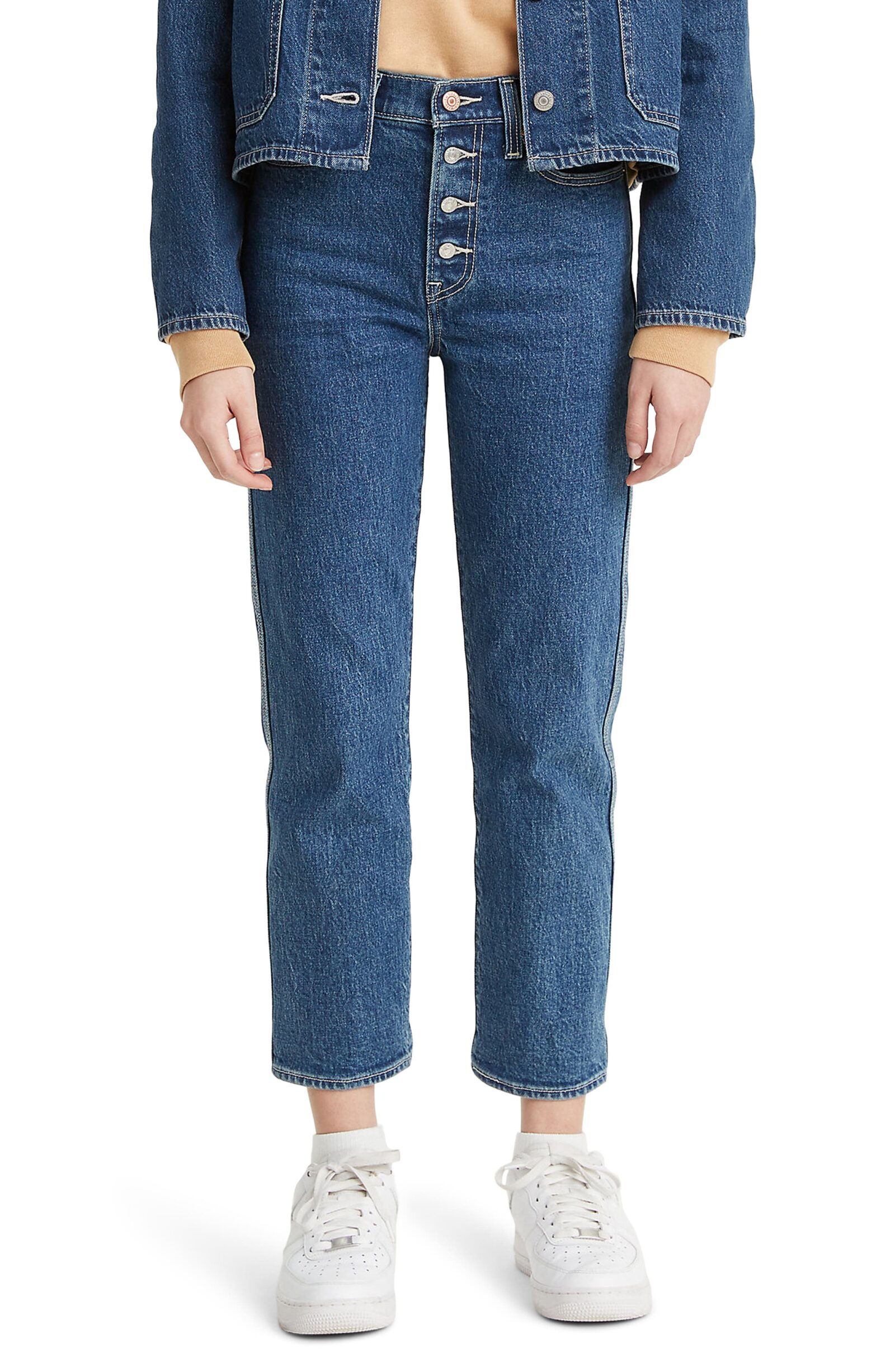 Levi's Wedgie High Waist Crop Straight Leg Jeans ($98) $39.97
Your quest for the chicest jeans comes to an end with this pair of jeans. The straight-leg fit and front-button fastening of the jeans will steal your heart the moment you see them.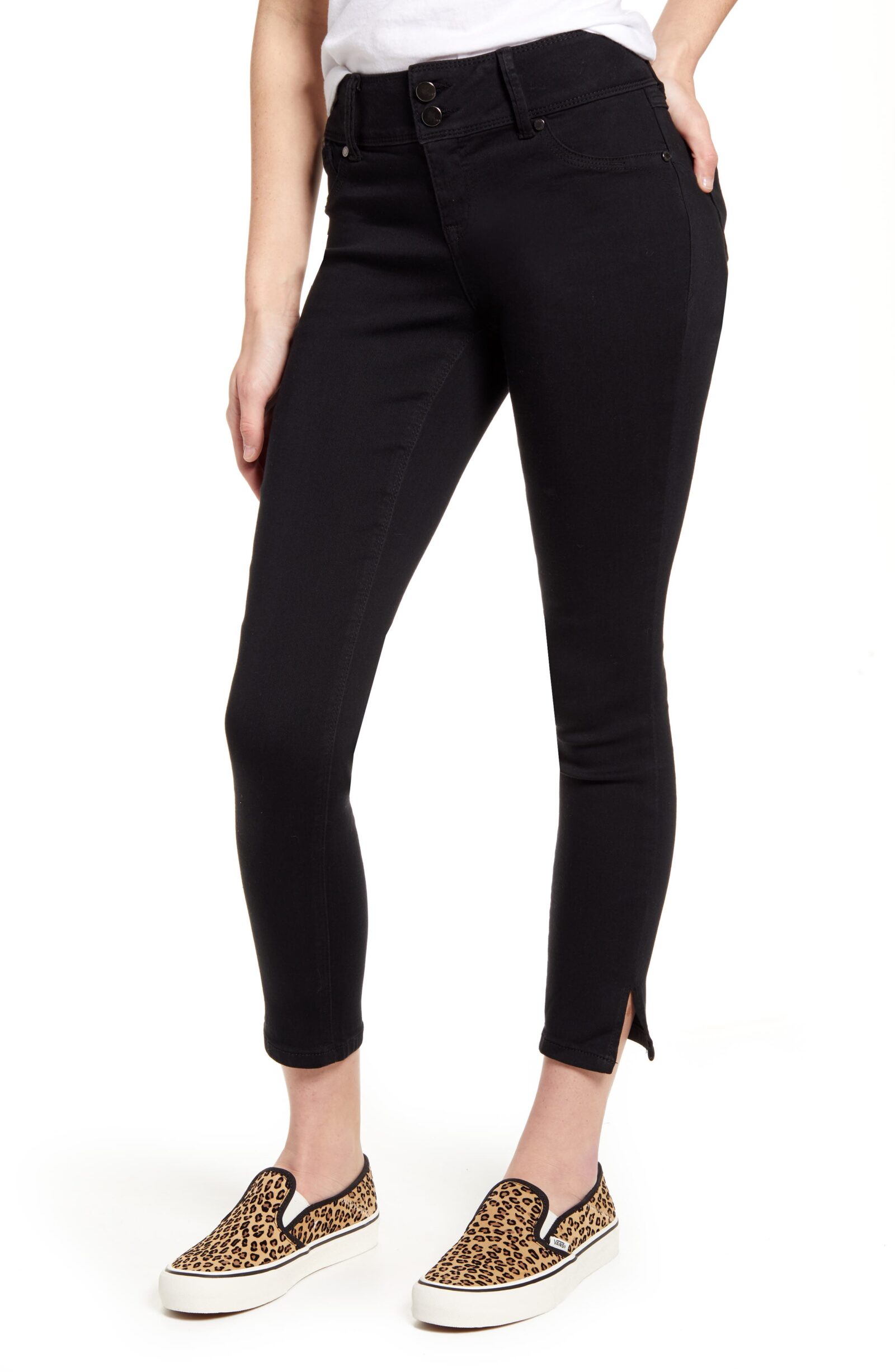 1822 Denim High Waist Slit Cuff Butt Lift Skinny Jeans ($49) $36.75
Give all your spring and summer outfits an instant boost of chicness with these skinny black jeans. The stretchy fabric and deep black ink hue are what make it so stellar.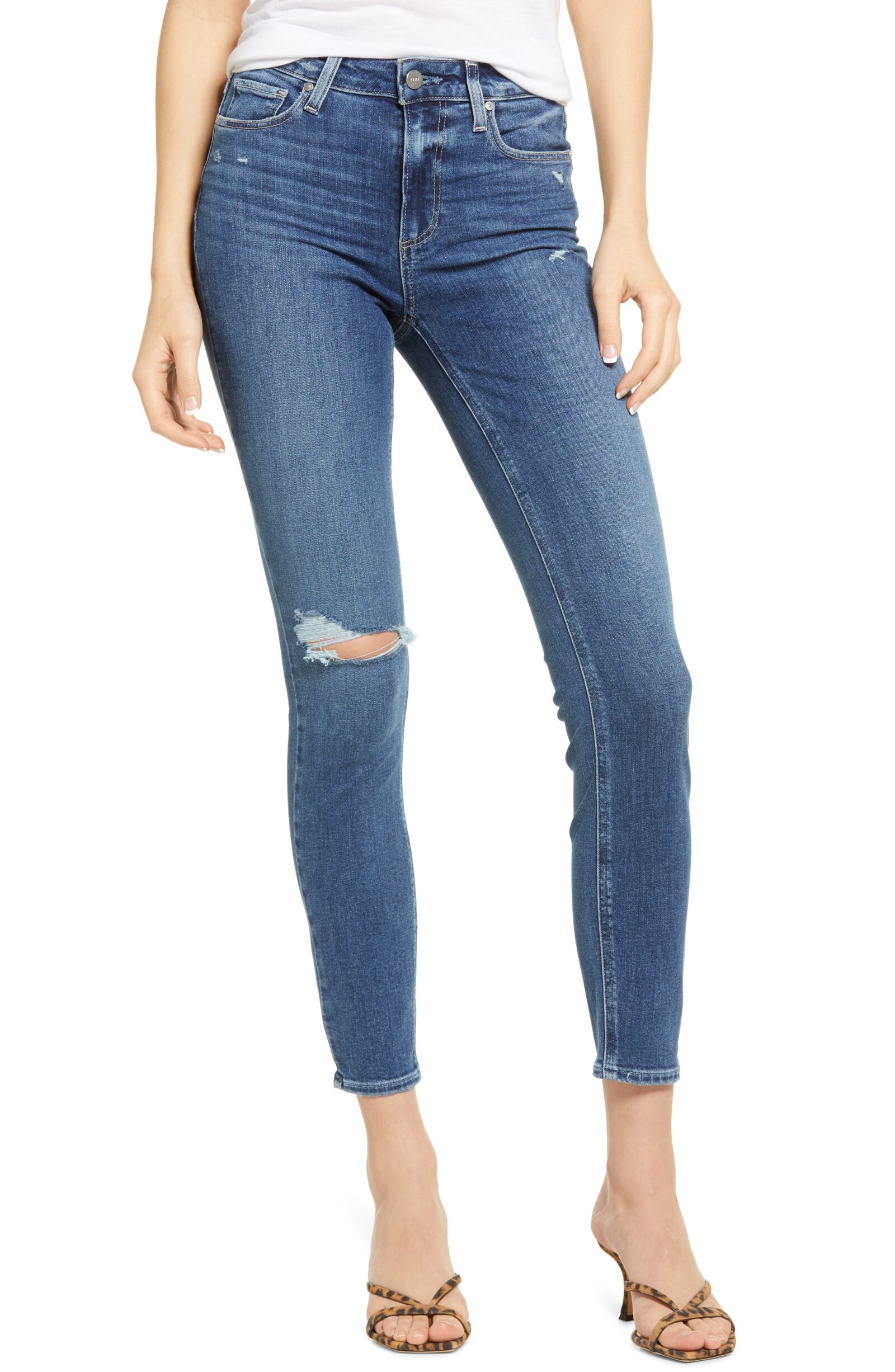 Paige Hoxton Distressed Ankle Skinny Jeans ($229) $137.40
Believe it or not, but this pair of jeans is the new core staple of every fashionista, thanks to the skinny fit and subtle ripped detailing on one leg.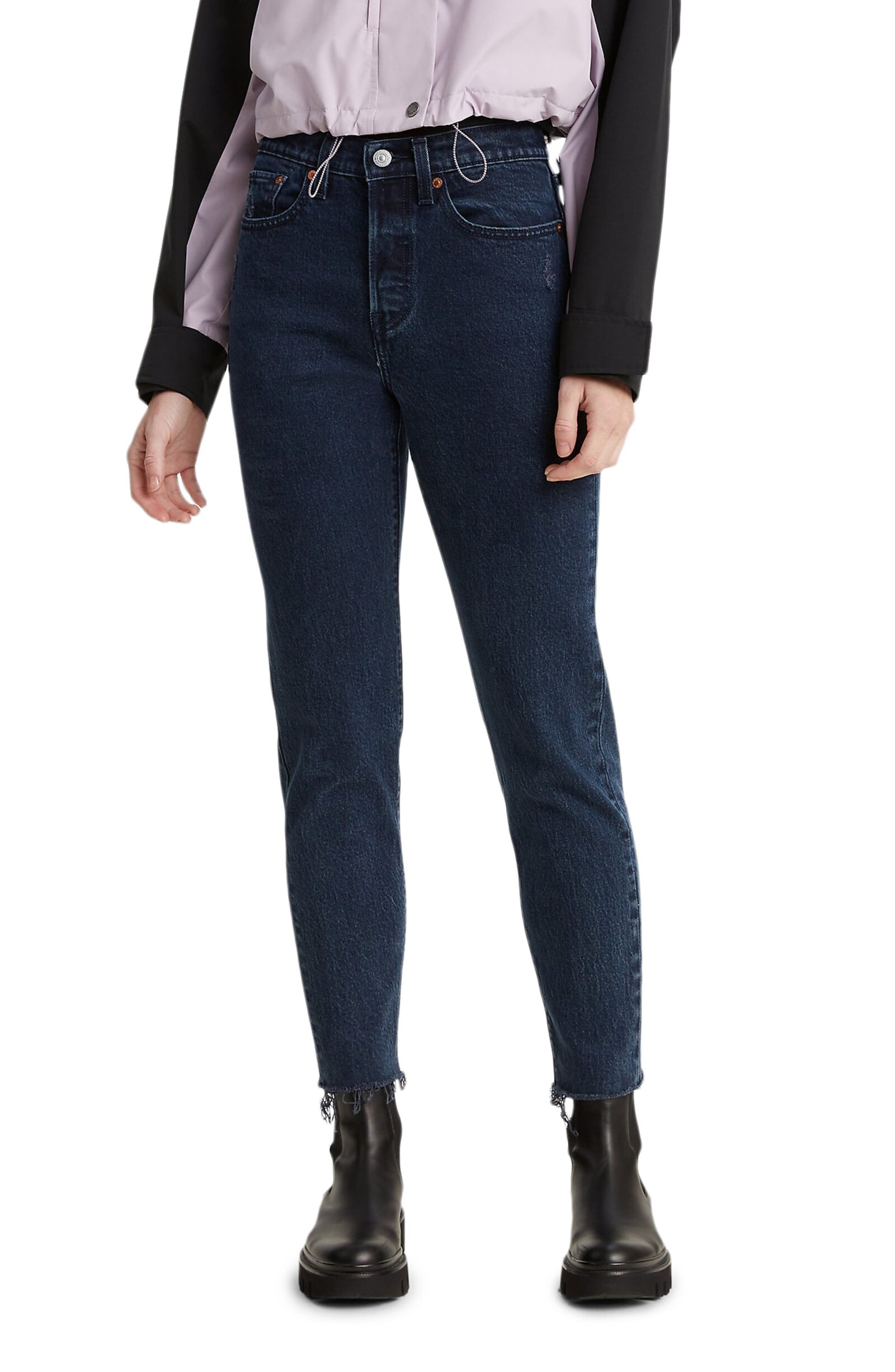 Levi's Wedgie Icon Fit Raw Hem Jeans ($98) $53.90
There's no way that you'll be able to resist the chicness of these jeans. Be it the easy-going fit or the deep ocean blue color; you're bound to fall for it.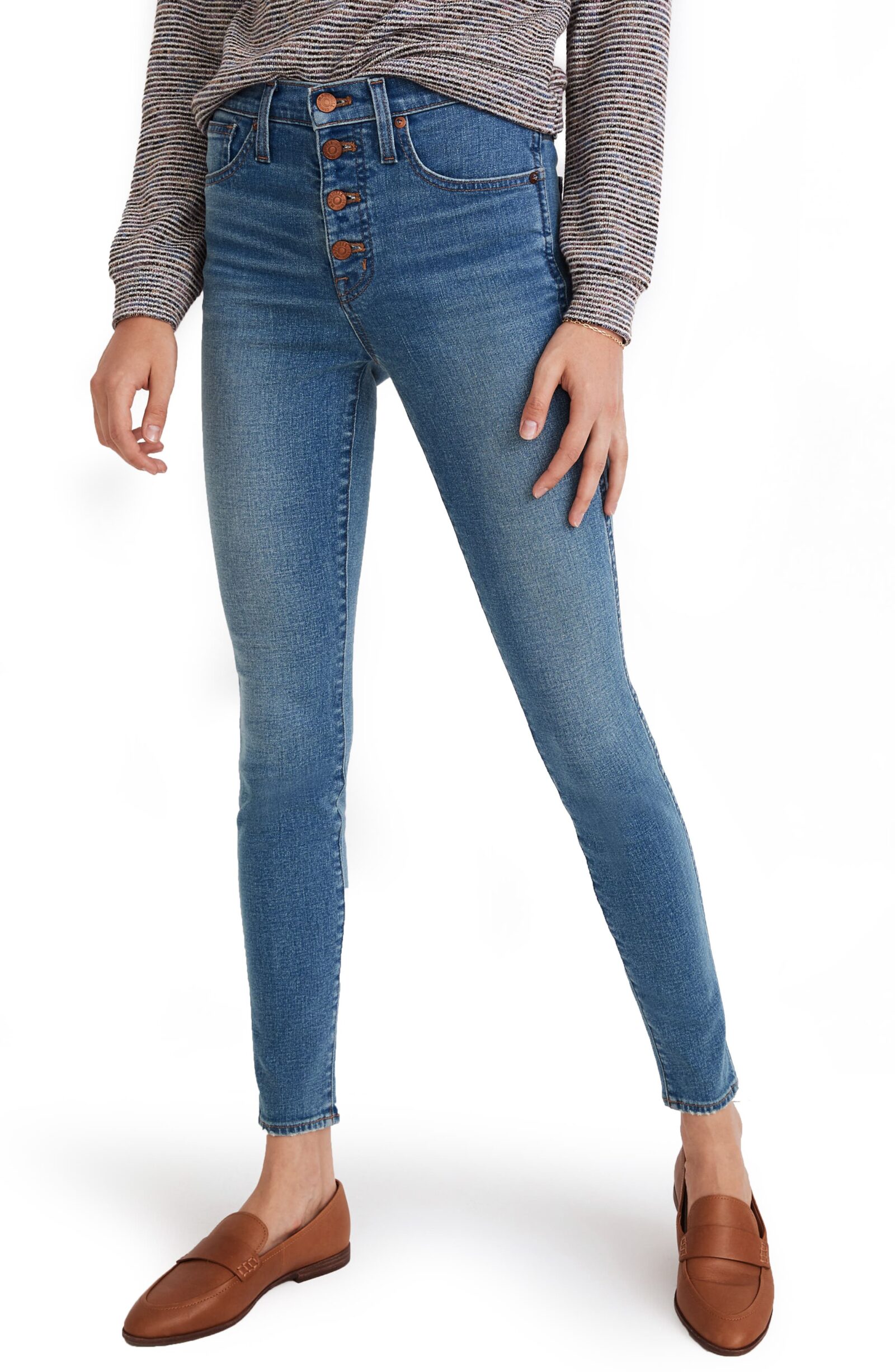 Madewell Button Front High Waist Skinny Jeans ($108) $135
These jeans will get a deluge of compliments for every outfit you wear them with. The classy blue color and high-rise fit are the reasons why!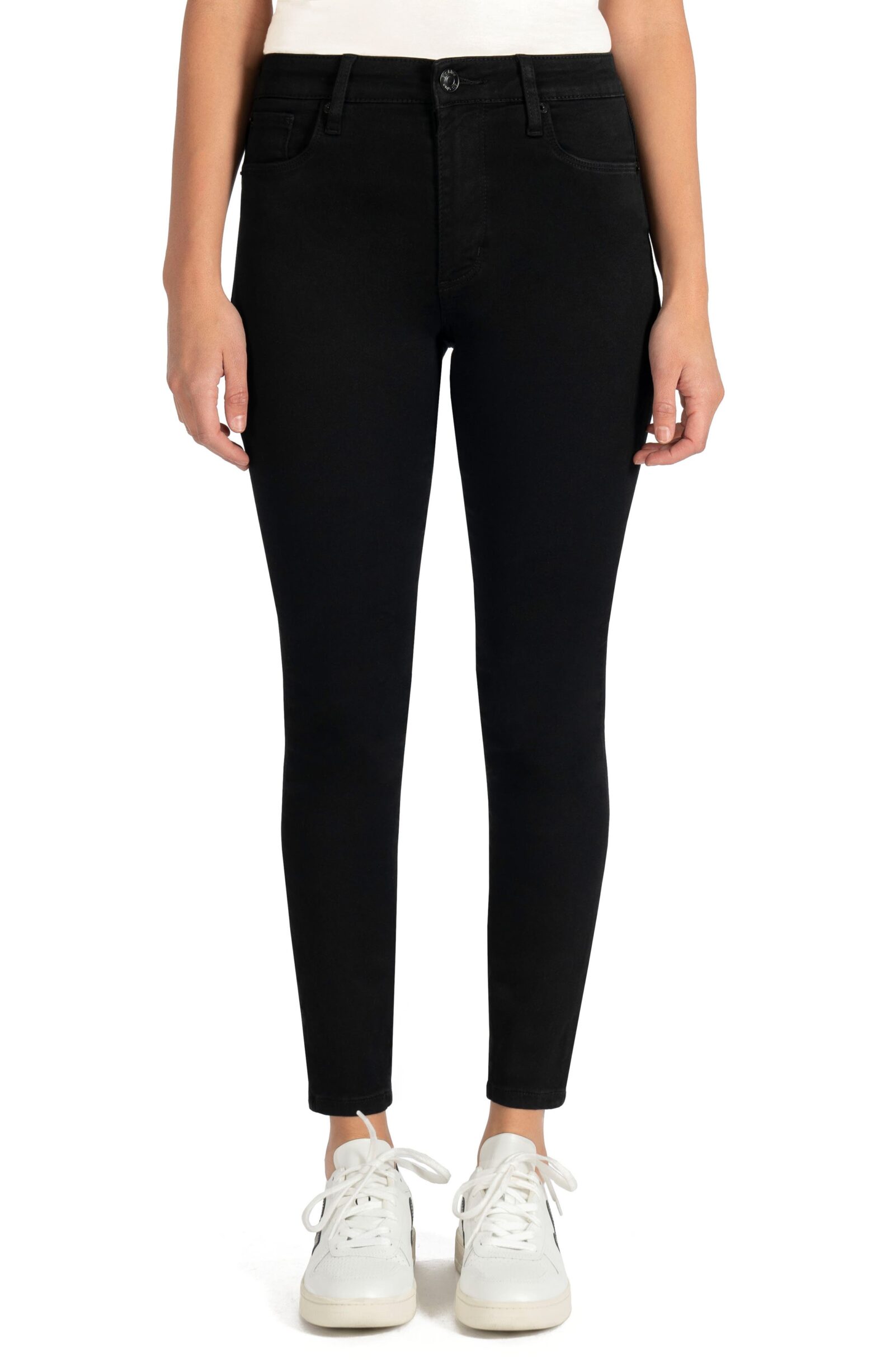 STS Blue Ellie High Waist Skinny Jeans ($39) $23.40
Marginalize all your dresser's confusion for once and forever with these cigarette fit jeans rinsed in an intense black color.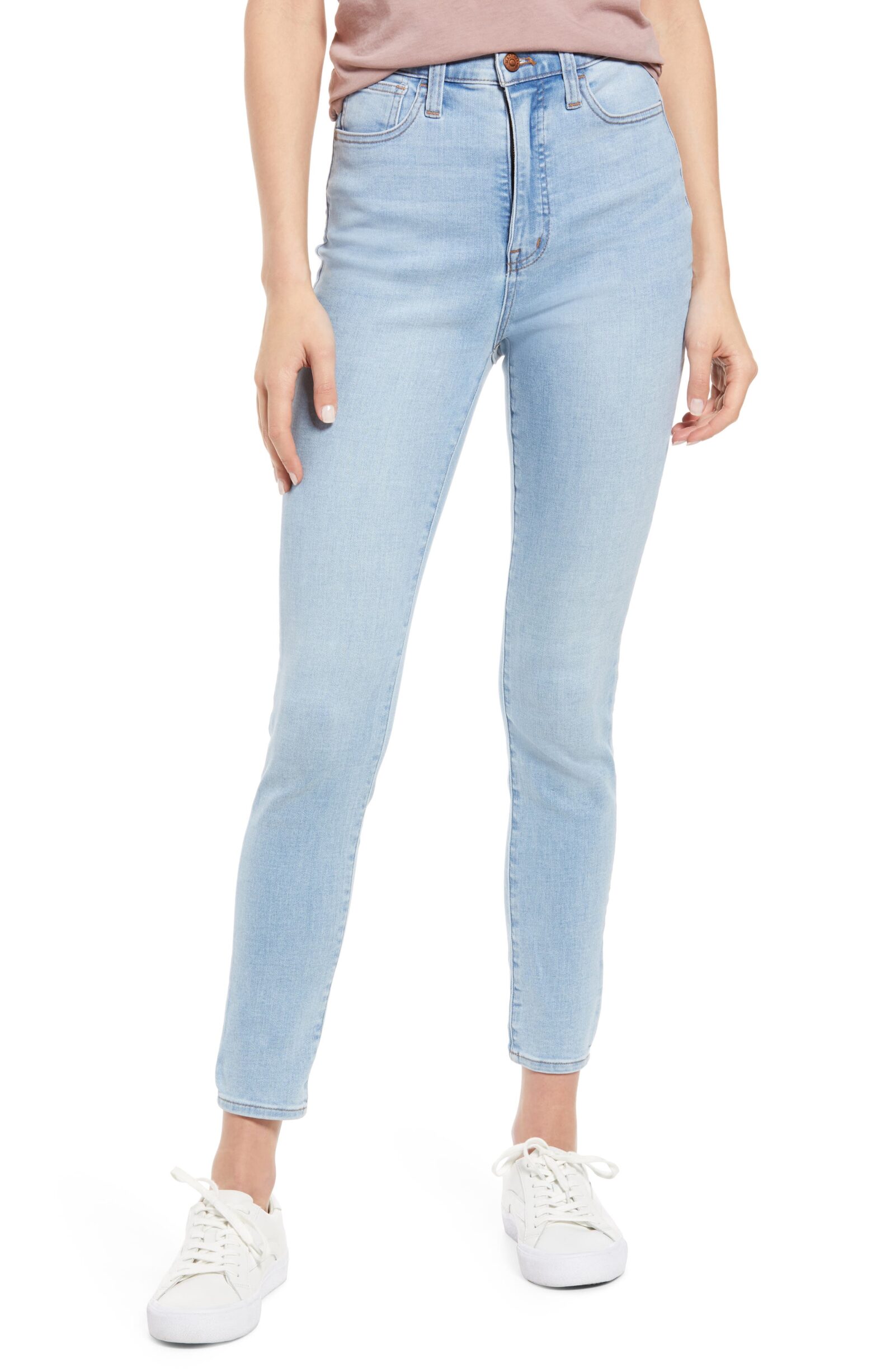 Madewell 11-Inch Roadtripper Authentic High Waist Skinny Jeans ($79.50) $59.99
For days when you don't feel like overdoing your outfit and want to keep it casually cool, you can always count on this ice blue jeans offering an easy fit.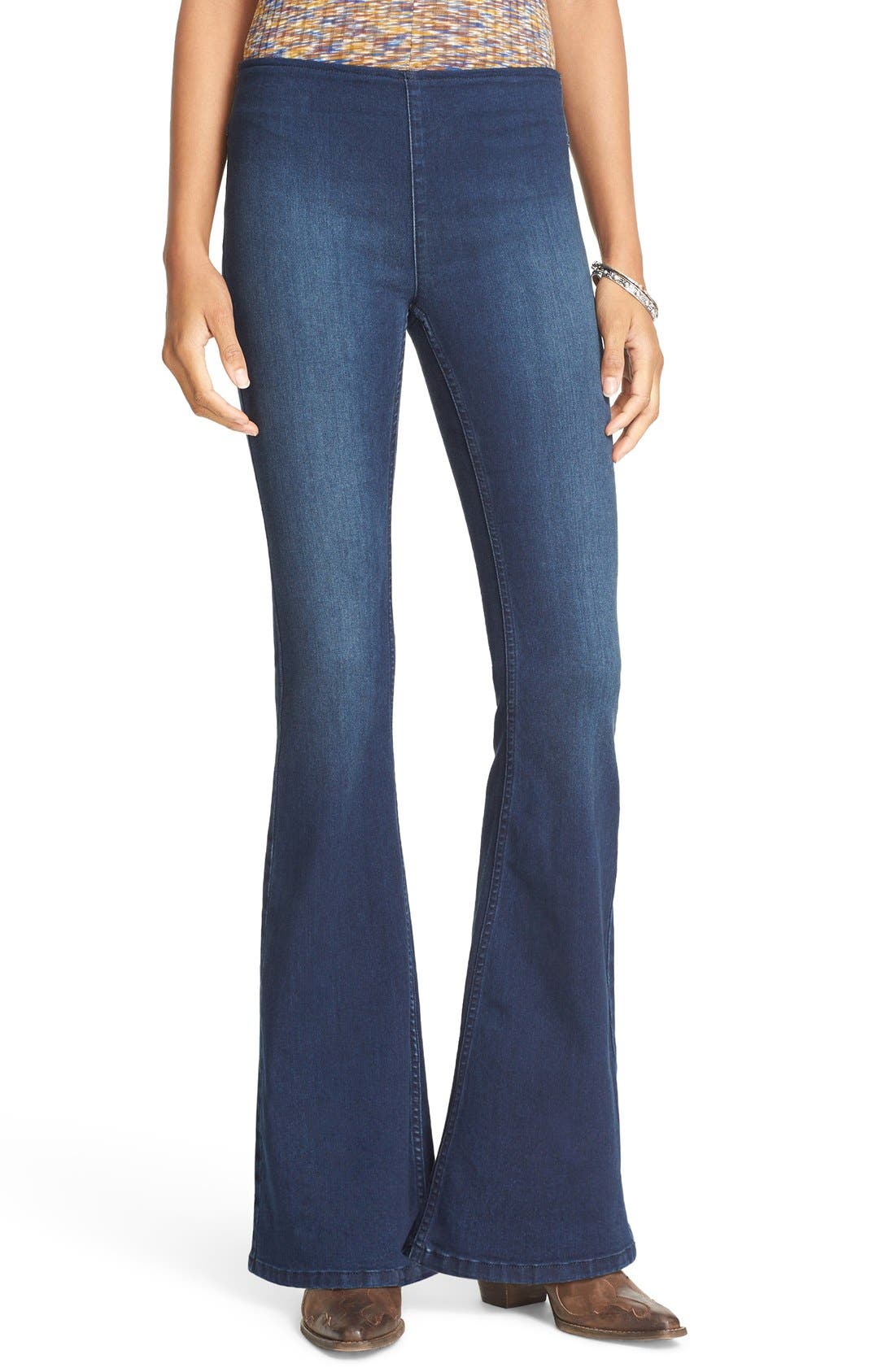 Free People Gummy Pull-On Flare Leg Jeans ($78) $35.10
Bring back the 70s charm into your lookbook by wearing these flared jeans. The dark blue shade with mid fading of these jeans makes it a classy pick.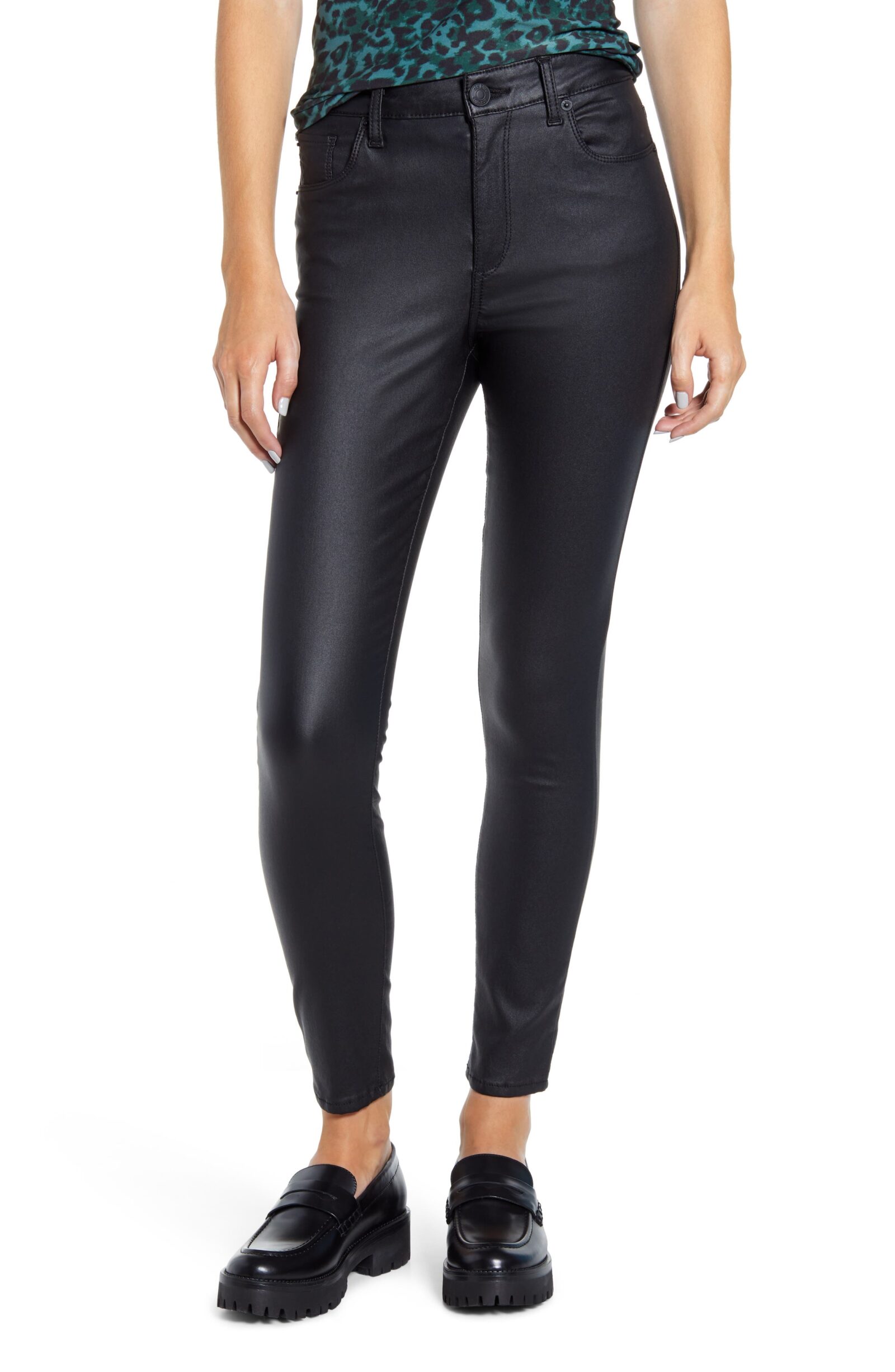 STS Blue Ellie Coated High Waist Ankle Skinny Jeans ($59) $35.40
Trust us, but you'll be dropping some major fashion goals after wearing these leather-coated skinny jeans rinsed in a black hue.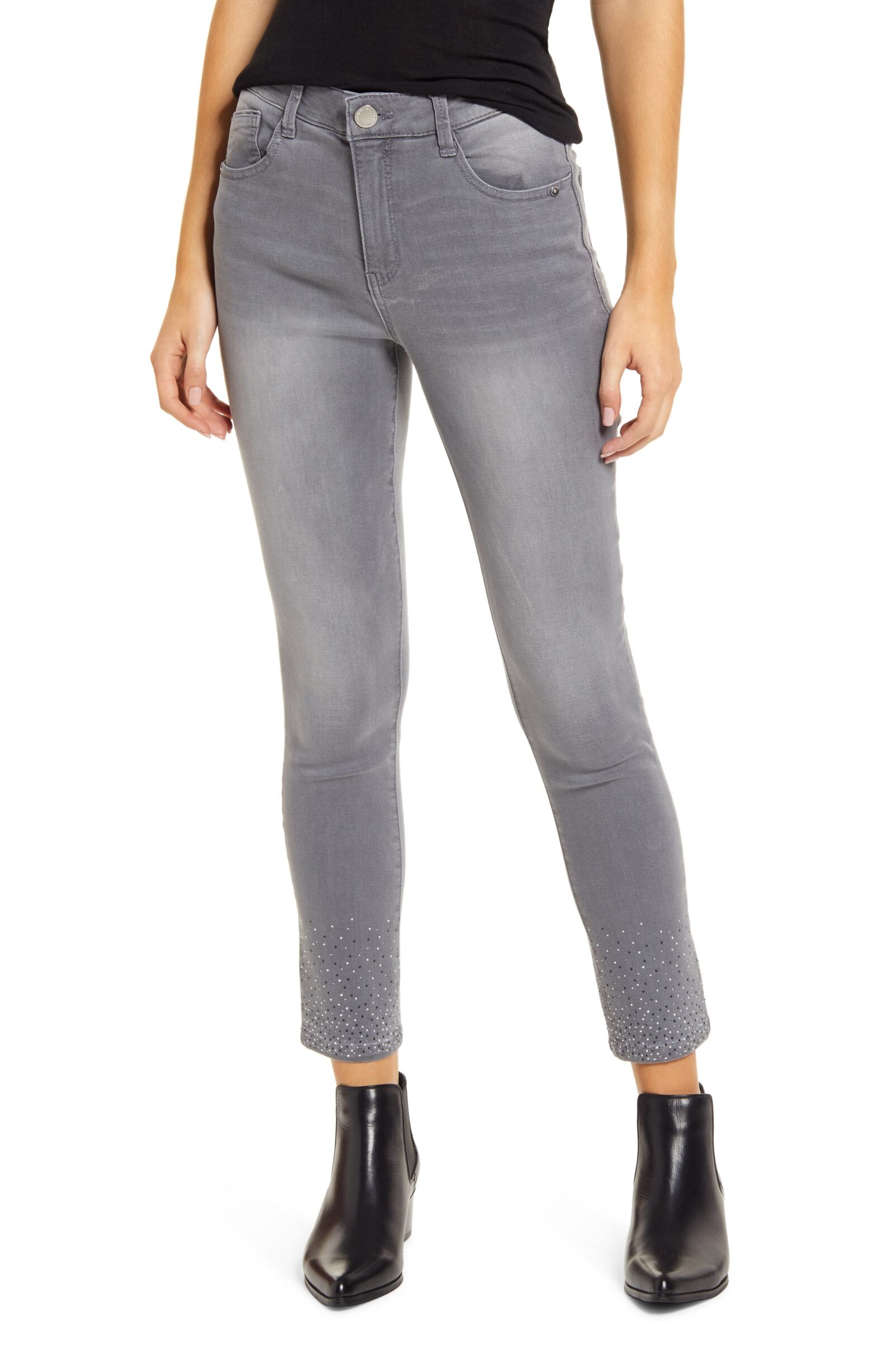 Wit & Wisdom Ab-solution High Waist Skinny Ankle Jeans ($88) $49.99
Done with blues and blacks? Give skinny grey jeans a try. The faded look and cropped ankle of the jeans will not disappoint you.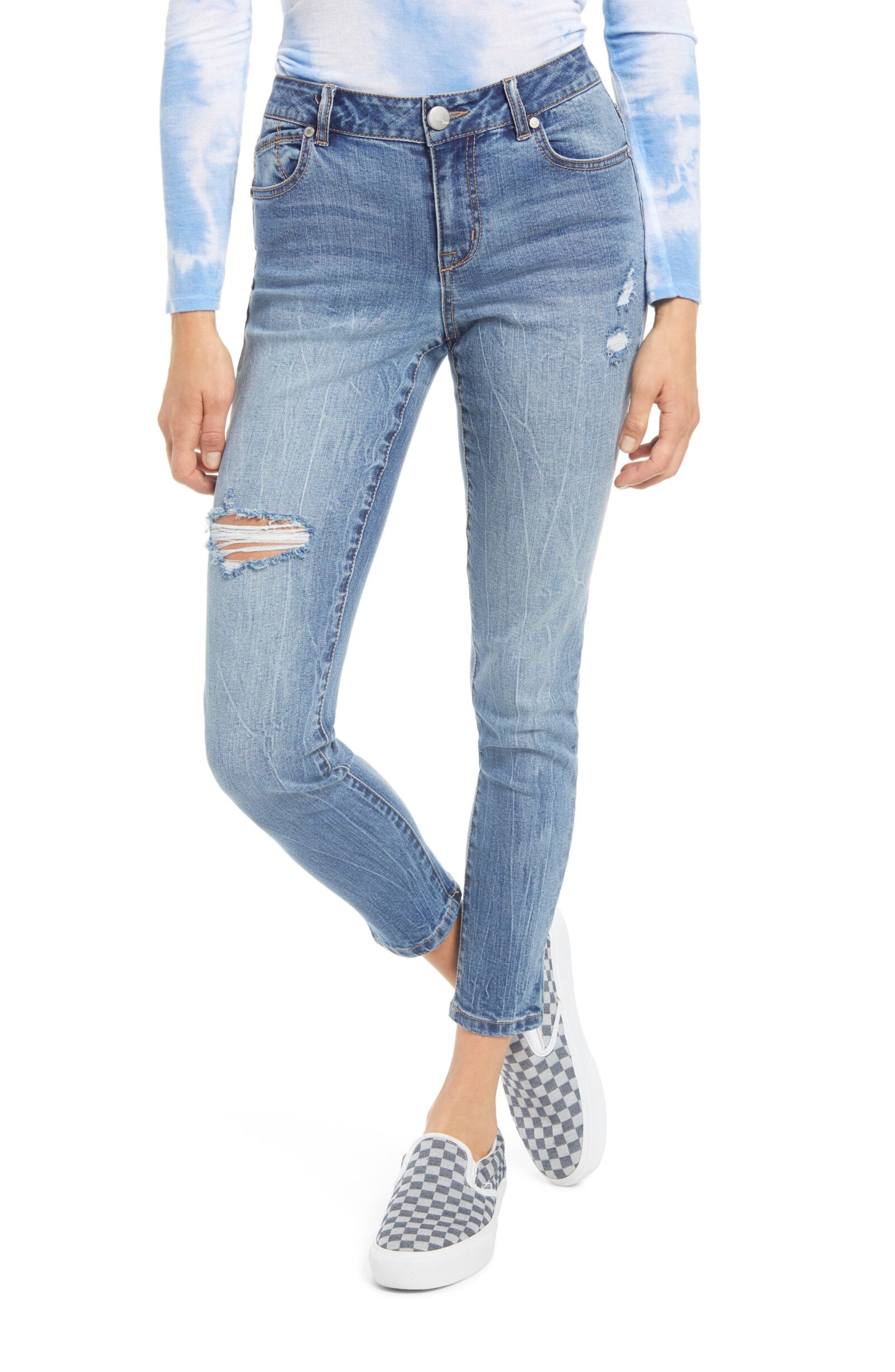 1822 Denim Ripped Organic Cotton Blend Ankle Skinny Jeans ($49) $36.75
Here's a classy pair of blue jeans that will amp up the fashion values of your look. Be it the ripped details or the timeless look; you have every reason to buy these jeans.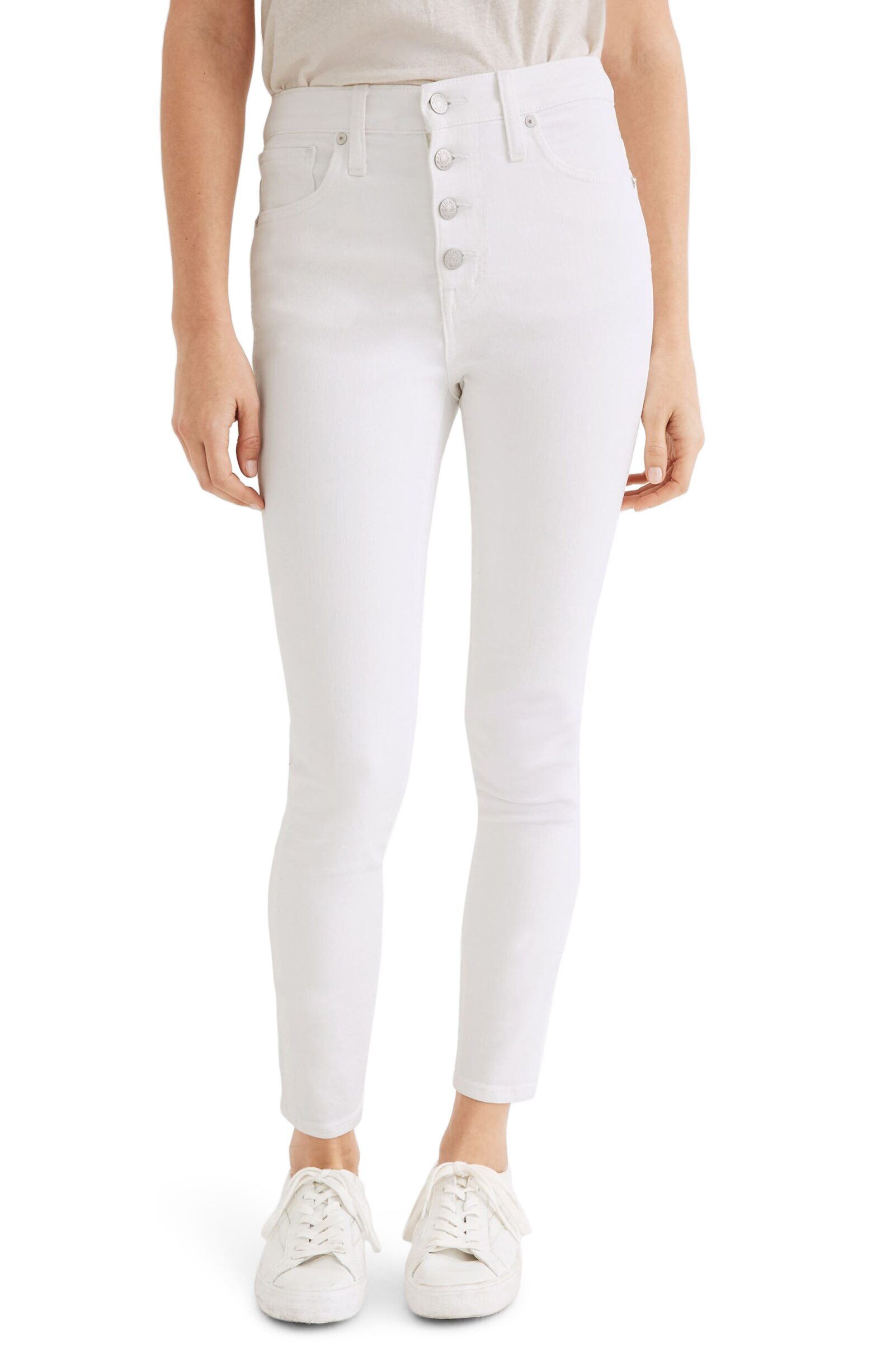 Madewell 10-Inch High Waist Crop Skinny Jeans ($135) $108
These skinny white jeans are perfect for summer and will effortlessly enhance the cutesy look of your outfit. We are adding this pick right into our cart!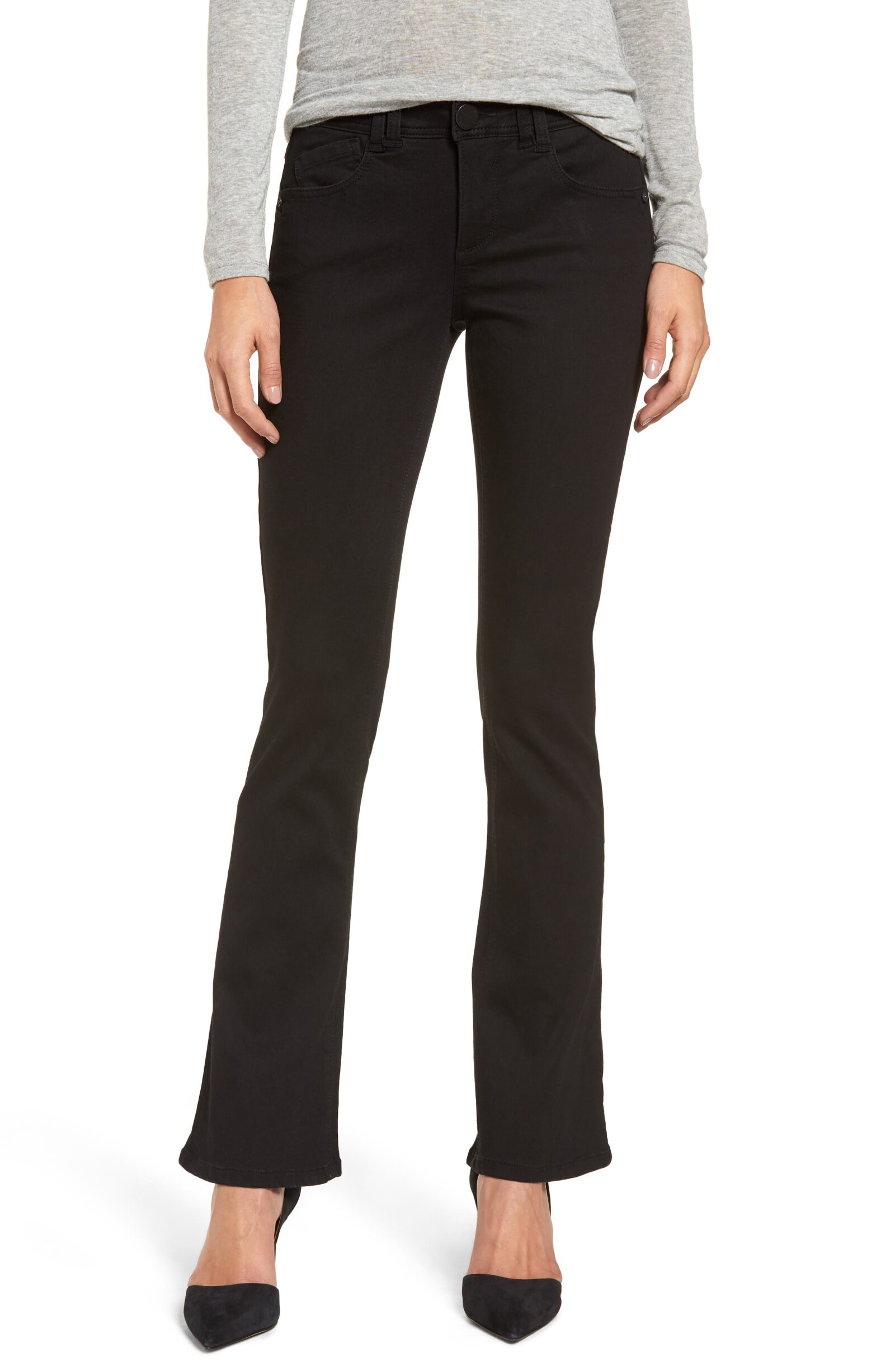 Wit & Wisdom Ab-Solution Itty Bitty Bootcut Jeans ($68) $40.80
Rock and roll in full-blown style in these bootcut jeans that are stunningly rinsed in deep black color. The sleek yet vintage-inspired silhouette of the jeans is too gorgeous.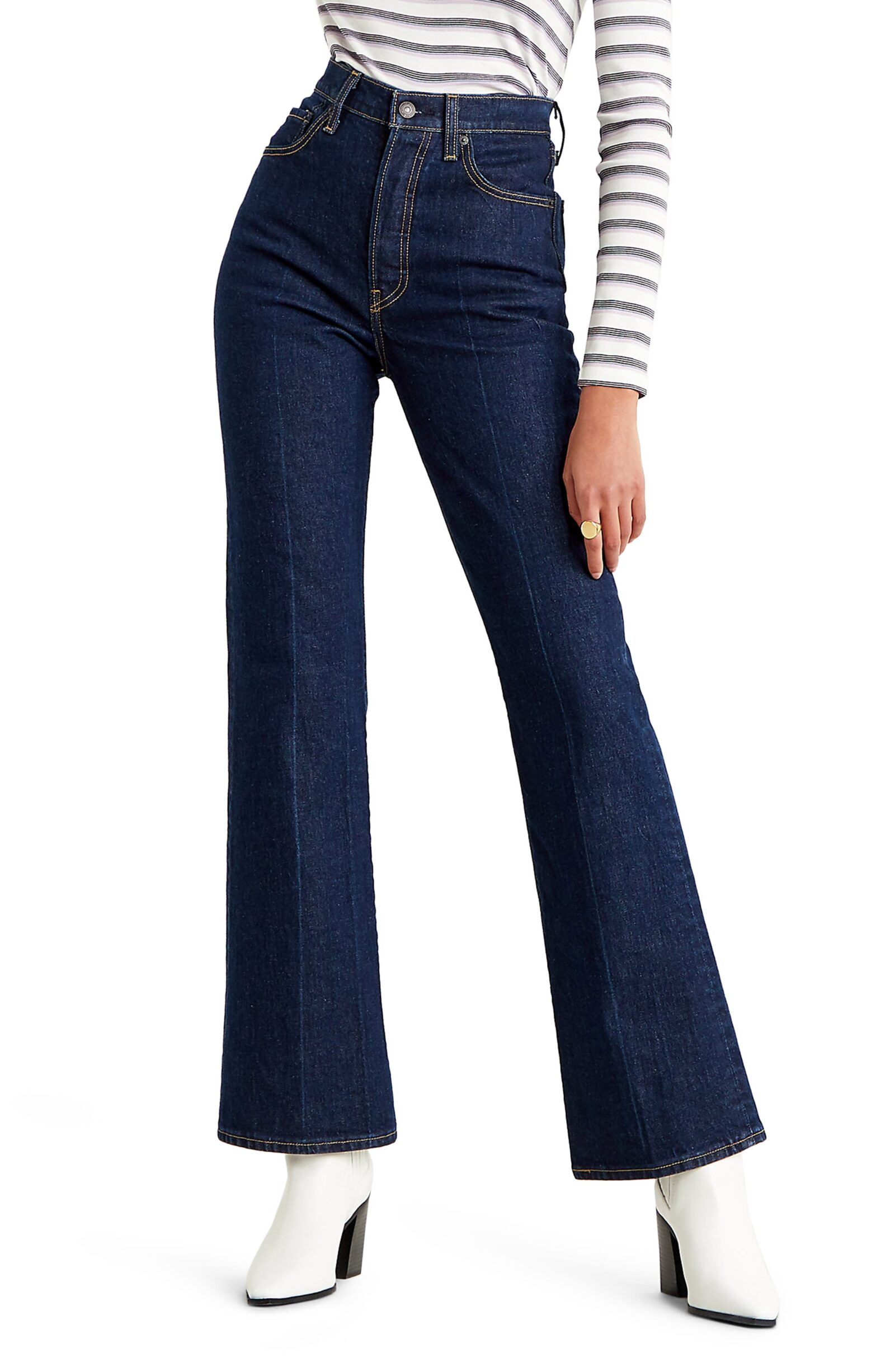 Levi's Ribcage High Waist Bootcut Jeans ($98) $73.50
Keep your comfort at priority without throwing style out of the window with these wide leg jeans that will make dressing fun for you.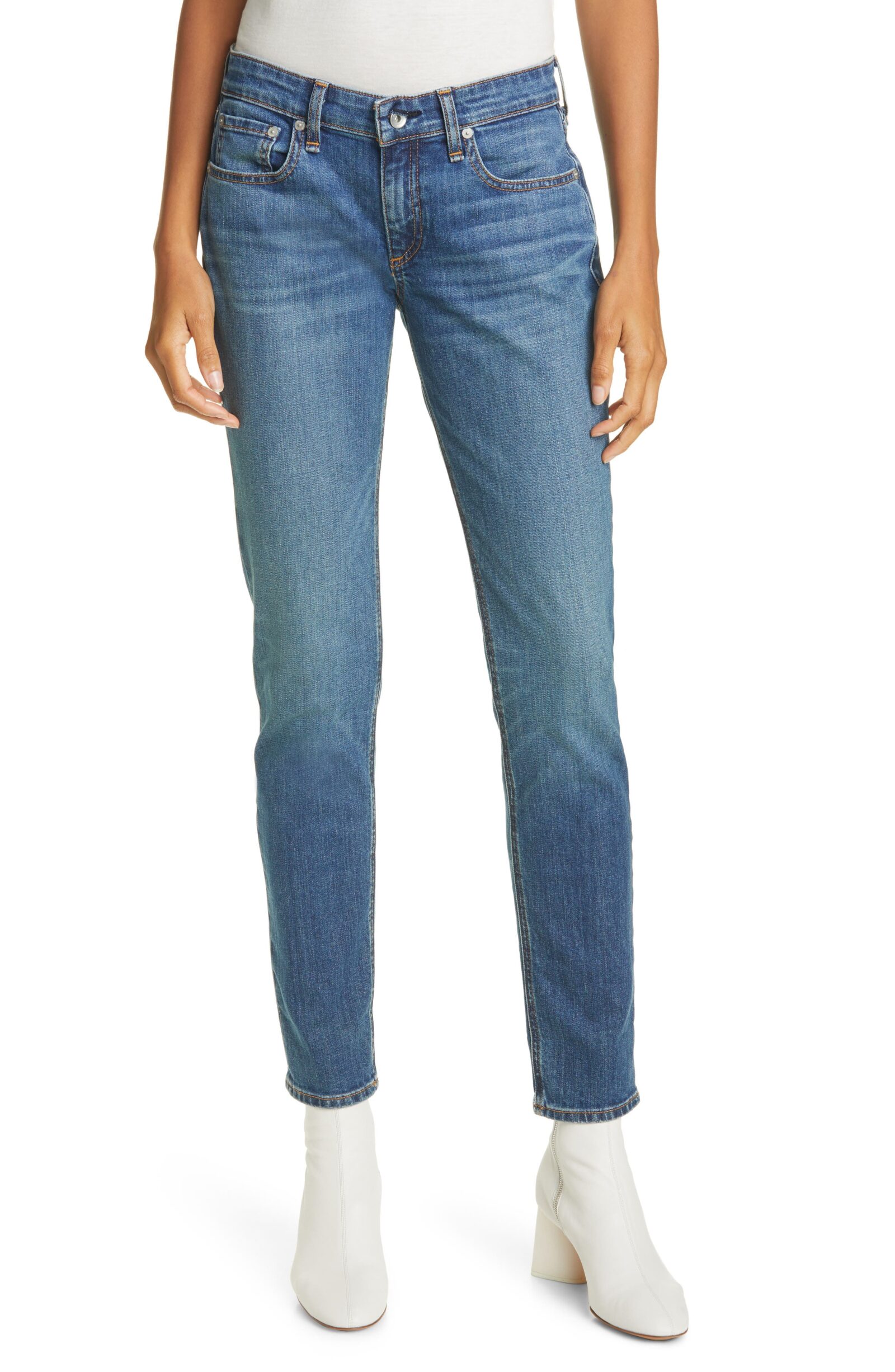 Rag & Bone Dre Low Rise Slim Boyfriend Jeans ($225) $135
Get ready to make your outfits all-time chic with these classy blue jeans. Be it the ankle length, mid-rise fit, or easy-going fit, what's not to like about this pair?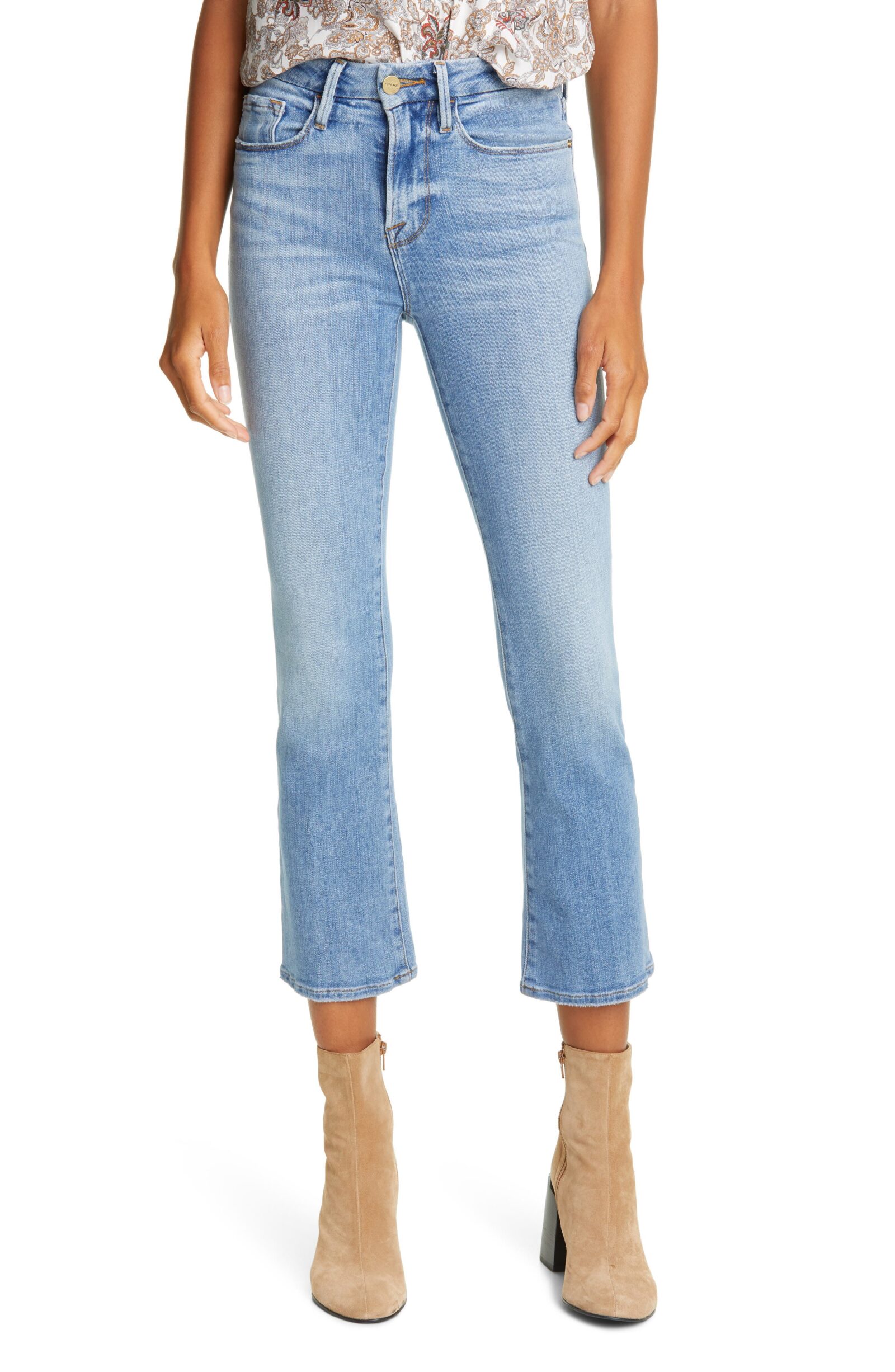 Frame Le Crop High Waist Mini Boot Jeans ($218) $130.80
Wear these jeans, and we bet that fashionistas around you will be obsessed with your look. The cropped ankle and light ice blue color of the jeans is drop-dead gorgeous.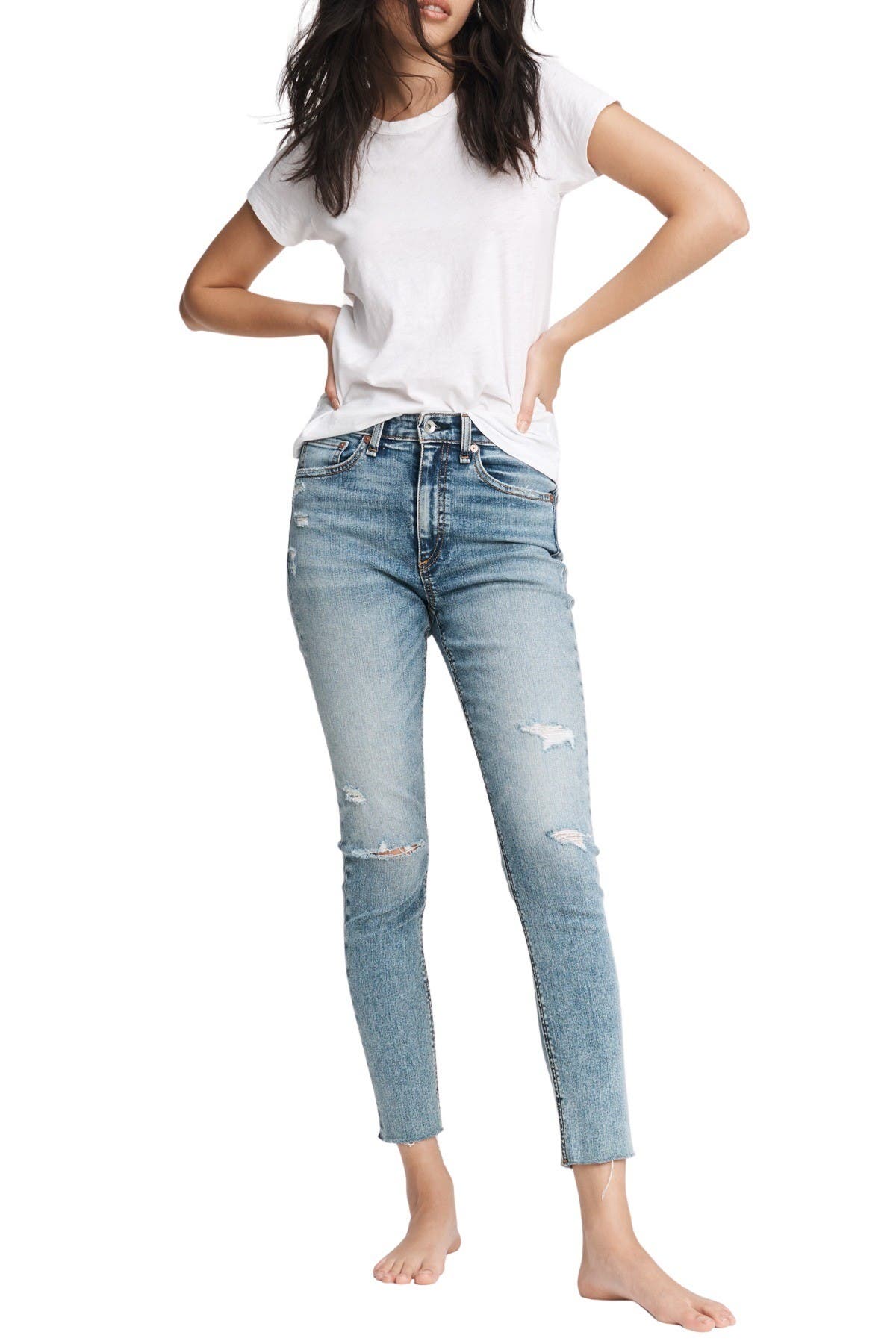 Rag & Bone Nina Ripped High Waist Ankle Skinny Jeans ($225) $135
There's no way that you'll be able to resist the cool and swanky vibes of these jeans. The faded blue tone and ripped details are nothing but chic.