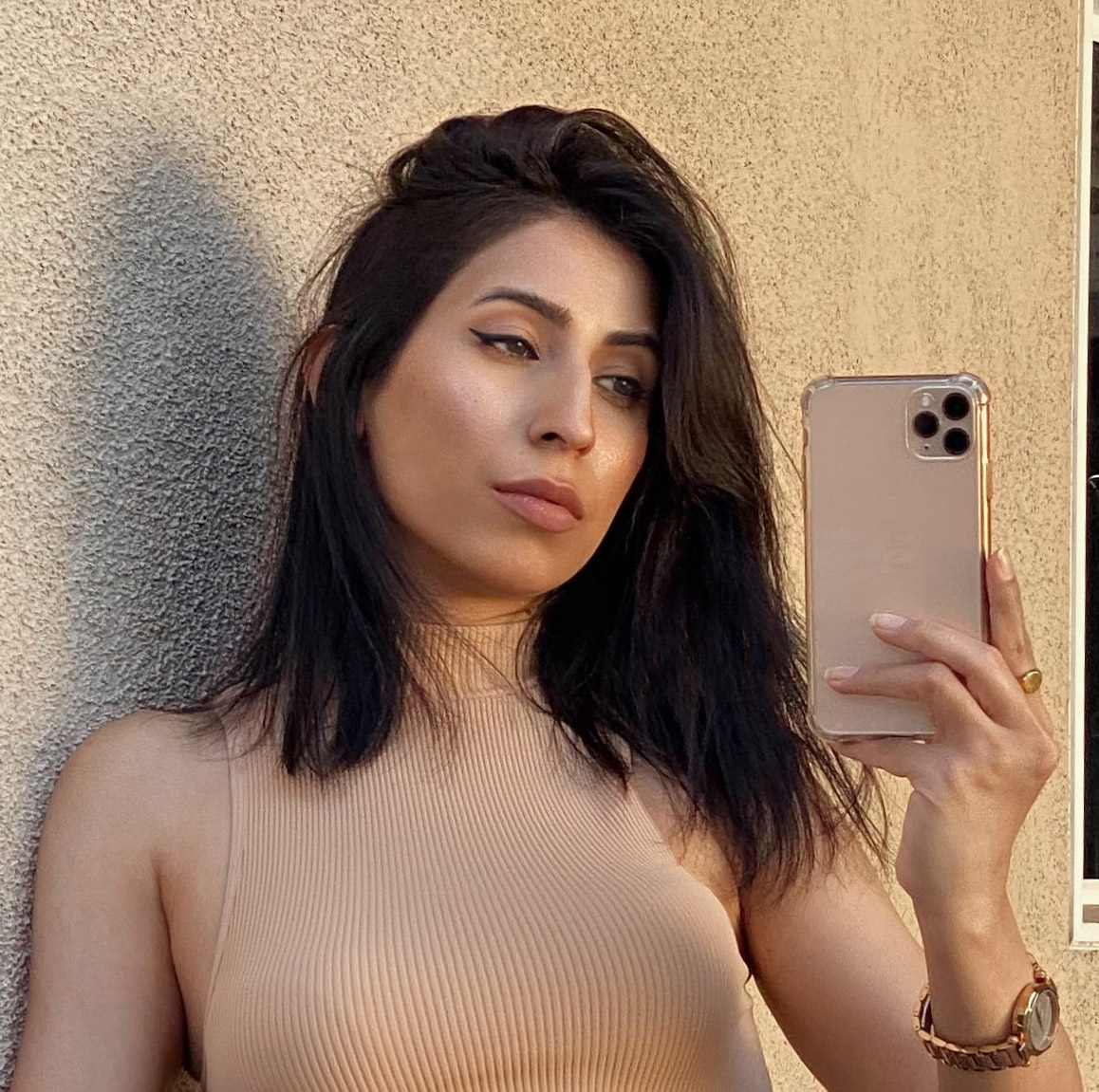 Facial serums have been my go-to product when I need a targeted treatment. Admittedly, I love my facial serums. However, one thing I always despised is, most of them are annoyingly sticky and greasy. For a long time, I was on the lookout for effective anti-aging serums that have featherlight texture. So basically, I was looking for the best of both worlds: intensive moisturization plus a featherlight feeling. Honestly, it seemed impossible before I found this magical moisturizing, nourishing, healing, and plumping ceramide serum by Model Off Duty Beauty that is completely weightless. I am talking about the Ceramide Super Flawless Serum. TBH, it fulfilled all my skincare desires and I am obsessed.
Until Model Of Duty Beauty came along, I was told I am asking for too much in a serum. I should give up and use an oil-based product if I wanted to get rid of my dry patches and fine lines. Thankfully I didn't, because this serum is genuinely different from everything that's out there. Unlike any facial serum, this one is non-greasy and yet hydrating! It is unreal! Honestly, in the beginning, I had my reservations. After all, it has contrasting properties. However, I did thorough research which gave me the courage to try it for myself. By the way, did you know Model Off Duty Beauty is all clean, vegan, natural, phthalate-free, paraben-free, non-GMO, sustainable, and cruelty-free as well? IT IS THE SAFEST BRAND OUT THERE!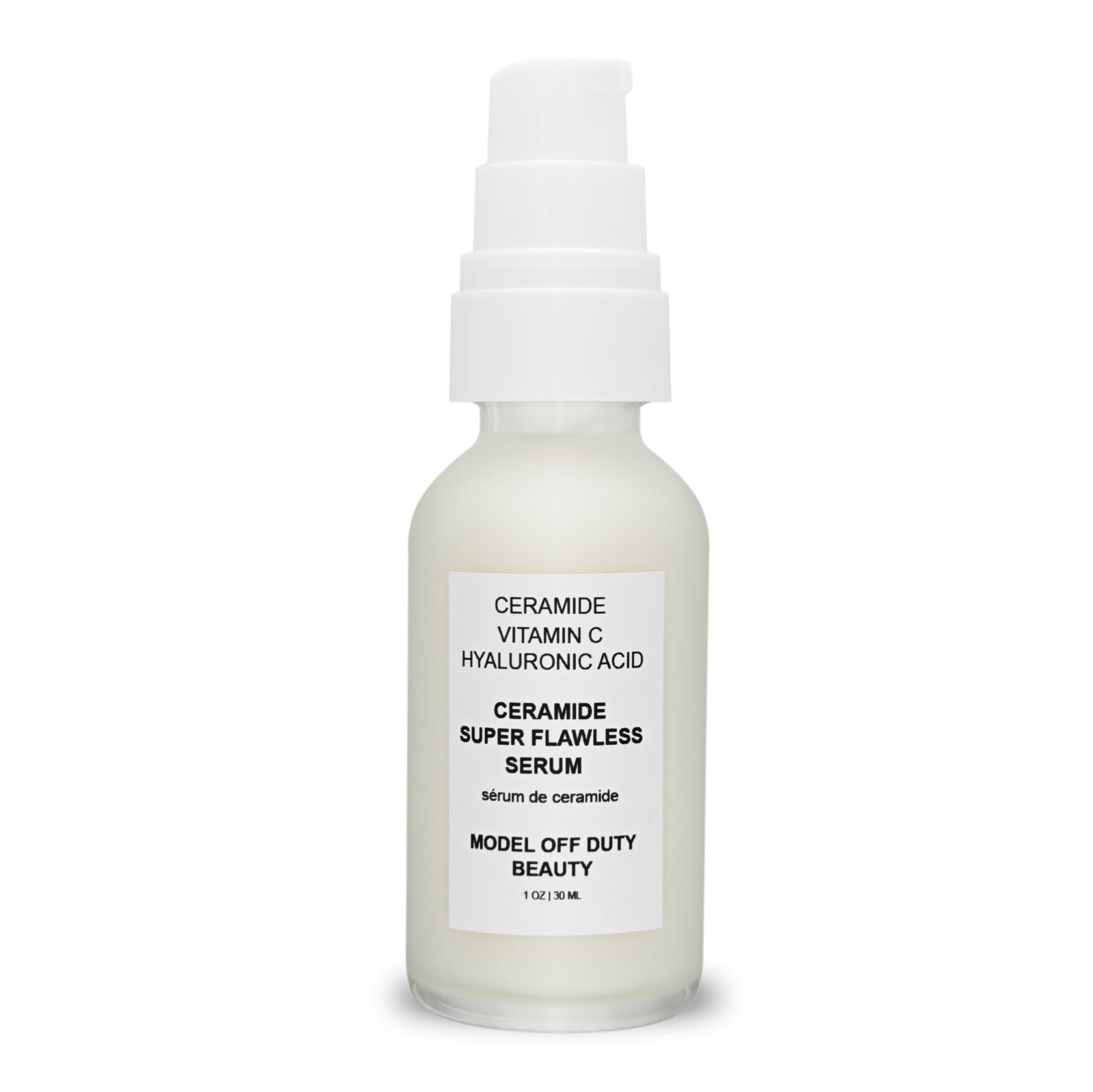 Model Off Duty Beauty Ceramide Super Flawless Serum
With immense pleasure, I share with you all that if you have any unfathomable skincare goals, this Model Off Duty Beauty serum can fulfill them all. It feels more like a potion of love for my skin. Never piles up under makeup, never leads to sweating, is quick absorbent, is gentle, and penetrates the deepest layers in a matter of seconds. Plus, I am obsessed with the glow it has given me.
The naturally sourced ceramides in this serum are specially formulated to strengthen the natural protective shield of your skin which helps in protecting the skin from any environmental threats at all. This is what prohibits any moisture loss and eliminates any visible damage from pollution. Moreover, it has the power to minimize any signs of inflammation almost instantly. If you have been looking for one such product, take my word for it. You can blindly put your faith in this ceramide serum to achieve healthier and younger-looking skin This MODB serum acts as a natural skin booster that works to replenish and rejuvenate the skin from the very first application. And did I tell you it's vegan, non-toxic, and free from any questionable ingredients? But what are those ingredients that make this serum an unmissable pick? Let's find out!
THE INGREDIENTS
Ceramide: Naturally, the prime ingredient in this facial serum is ceramide. Ceramide plays a major role in replenishing the skin's natural lipids. This makes the skin immune to any ceramide depletion and slows down the natural aging process. Plus, it is incredibly moisturizing and offers protection by strengthening the skin's natural barrier.
Vitamin C: With plentiful of Vitamin C, this serum adds a bright glow to the face in just one application. However, with consistent usage, it improves the overall complexion. Moreover, it promotes natural collagen production and eliminates any dark spots and unevenness.
Hyaluronic Acid: Hyaluronic acid equips this serum to lock in the moisture for long-lasting hydration. It promotes supple-looking skin that is baby-soft.
Avocado Oil: Avocado oil is loaded with antioxidants as well as anti-inflammatory agents that deliver smoother and softer-looking skin.
Jojoba Oil: With the power of jojoba oil, this serum treats dry and dehydrated skin. Plus, it is filled with anti-inflammatory properties which soothe and calm the skin. Plus, it offers vitamin E and V-complex that maximizes damage control.
Up Next: Top 5 eye creams we love (& you'll love them too!)