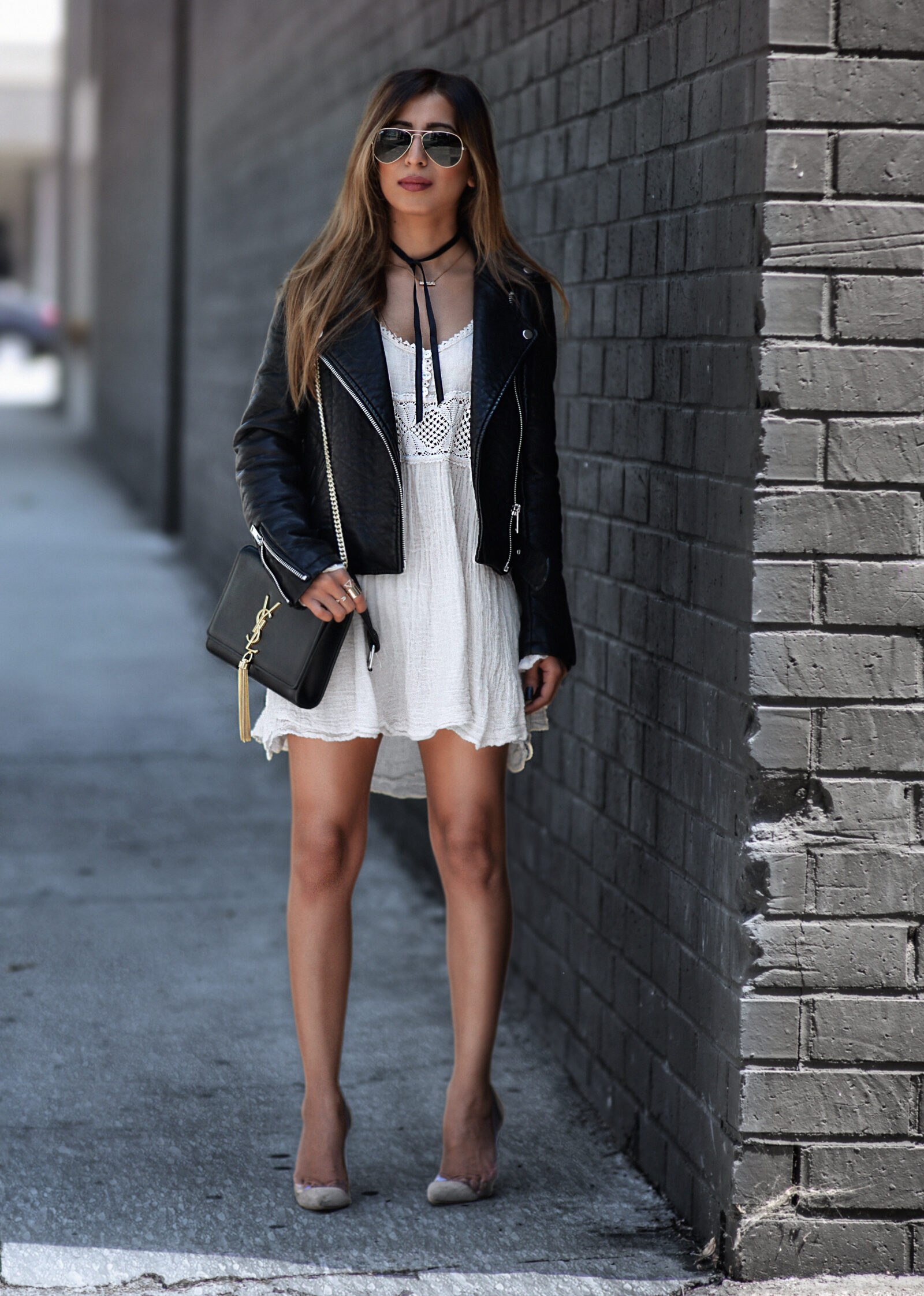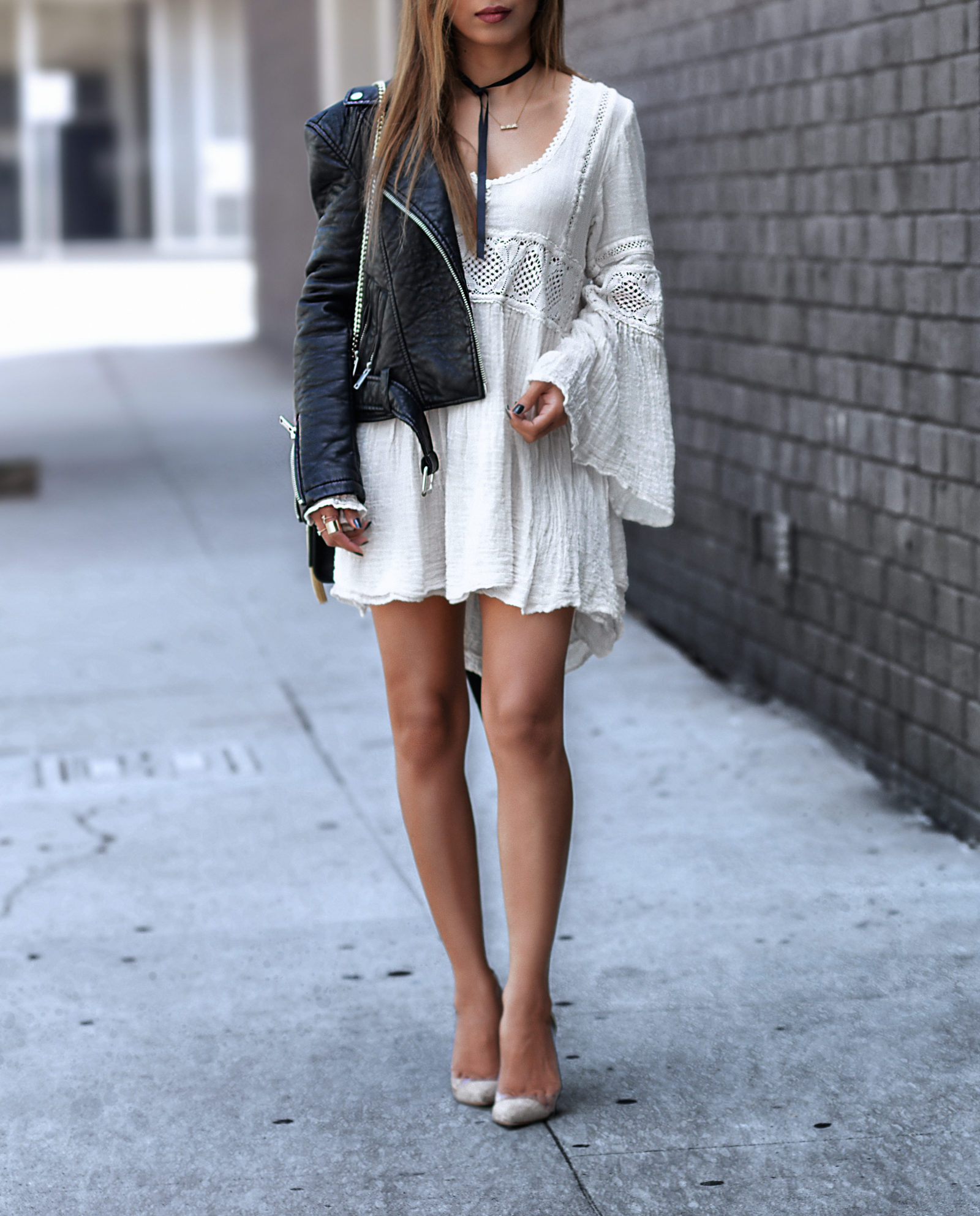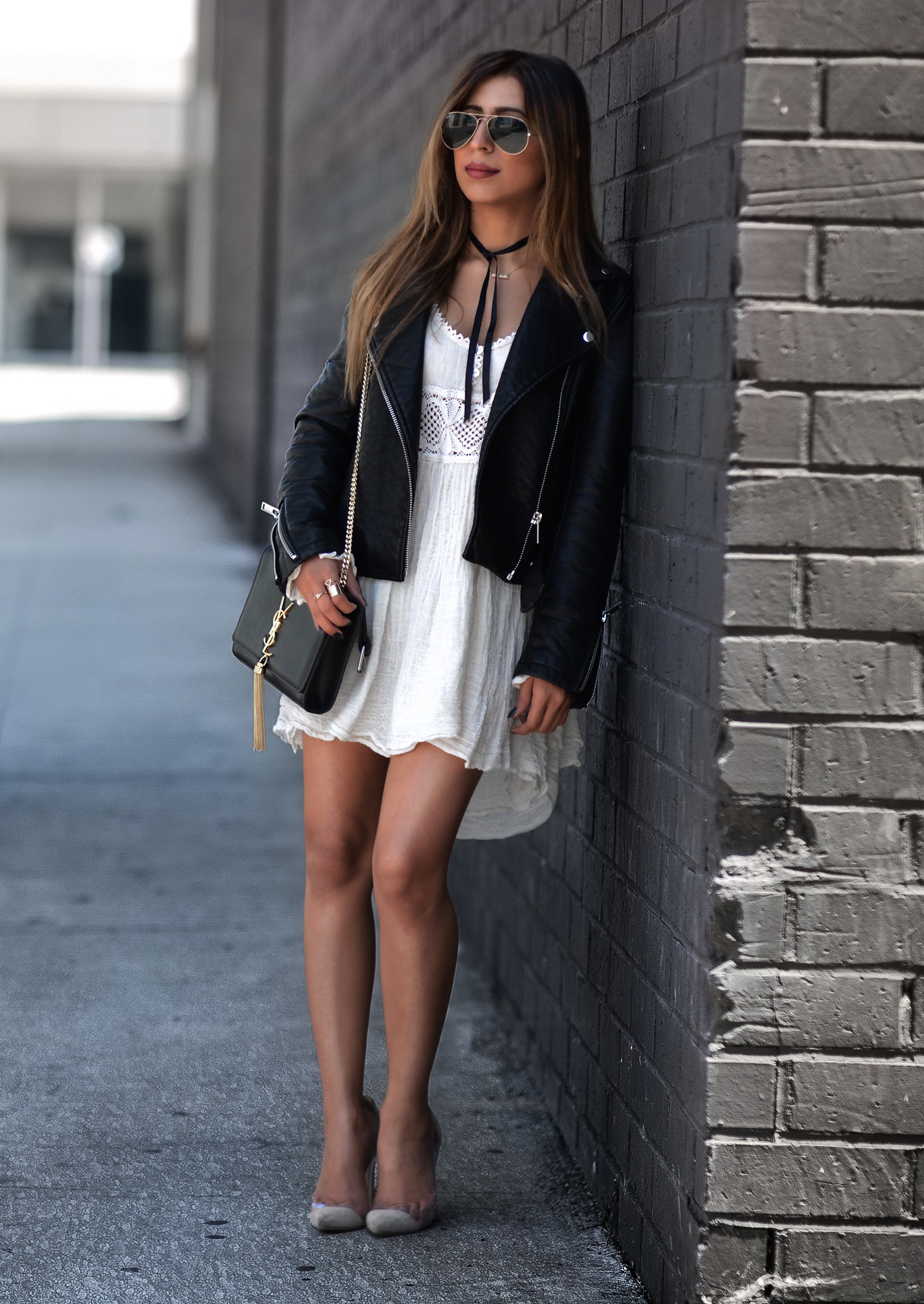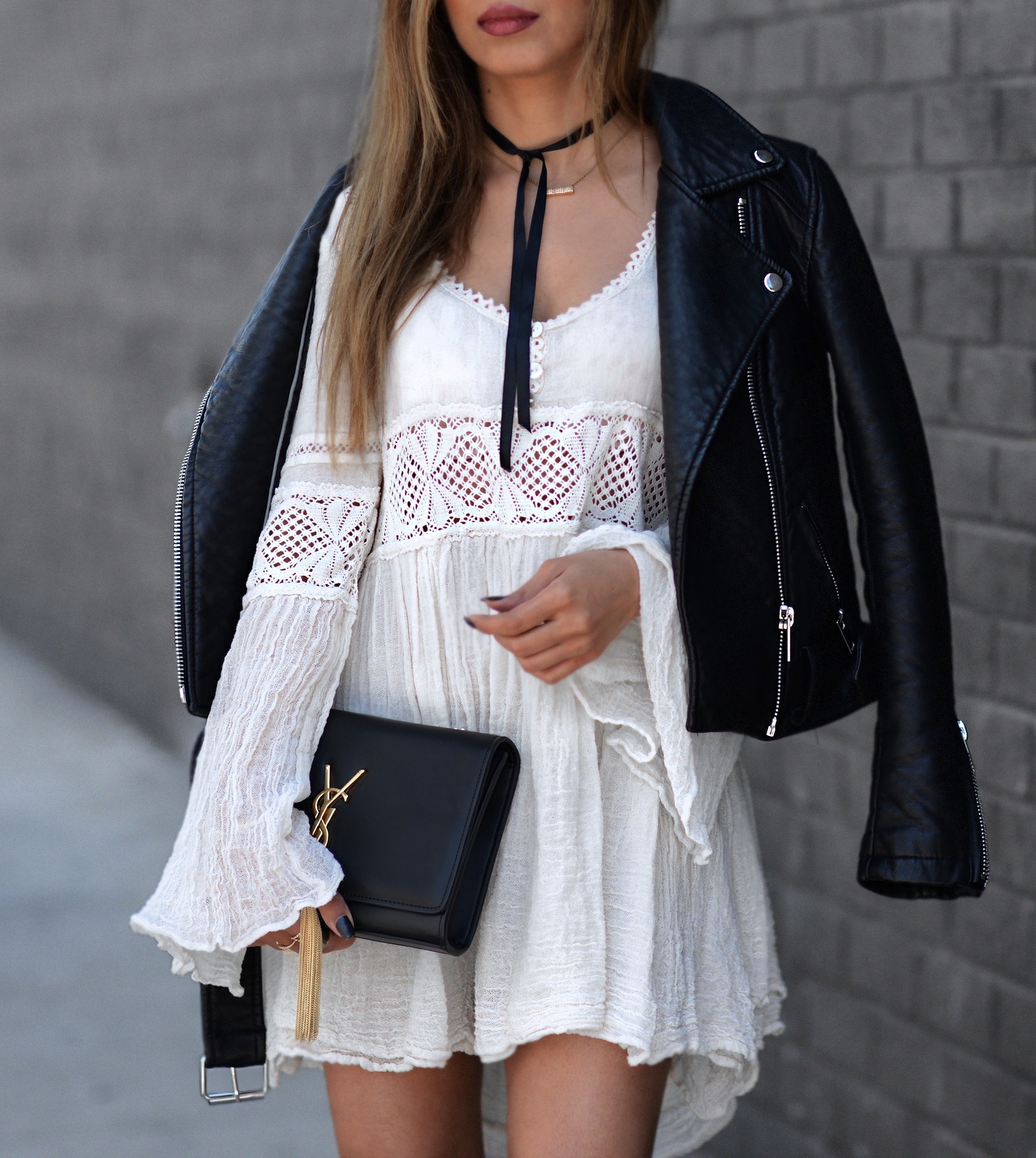 You can go all out with accessories and makeup etc to compliment the boho look if you are going for the music festival. But what about incorporating boho in your normal everyday wardrobe? A must have for summer is a perfect boho linen dress.
The relaxed fit with the crochet details make for a perfect boho outfit. I fell in love with this crochet detailed gorgeous cream dress the minute I saw it. It is made of a linen blend fabric that makes it even more ideal for summer. Boho doesn't necessarily mean that you have to go full force bohemian all the time. You can totally dress it up or down. I was going out with friends for a dinner at this really nice restaurant. I wanted to style it in a way that it looked more polished and less hippie, so I wore it with heels and layered it with a leather jacket to add little bit of an edge. Here I was ready with a perfect evening attire 🙂 This dress has hands down become one of my favorite dresses in my wardrobe.
For a cute-but-casual summer time go to look you can totally throw on a pair of sneakers with denim jacket with your boho outfit and you are ready for anything the weekend throws at you. Add understated accessories like a pair of classic aviators and leather sandals especially if the outfit has a bold print.
Let me know how you would like to style your boho outfits!!

Thanks for stopping by!
Stay Fancy
Adi xx