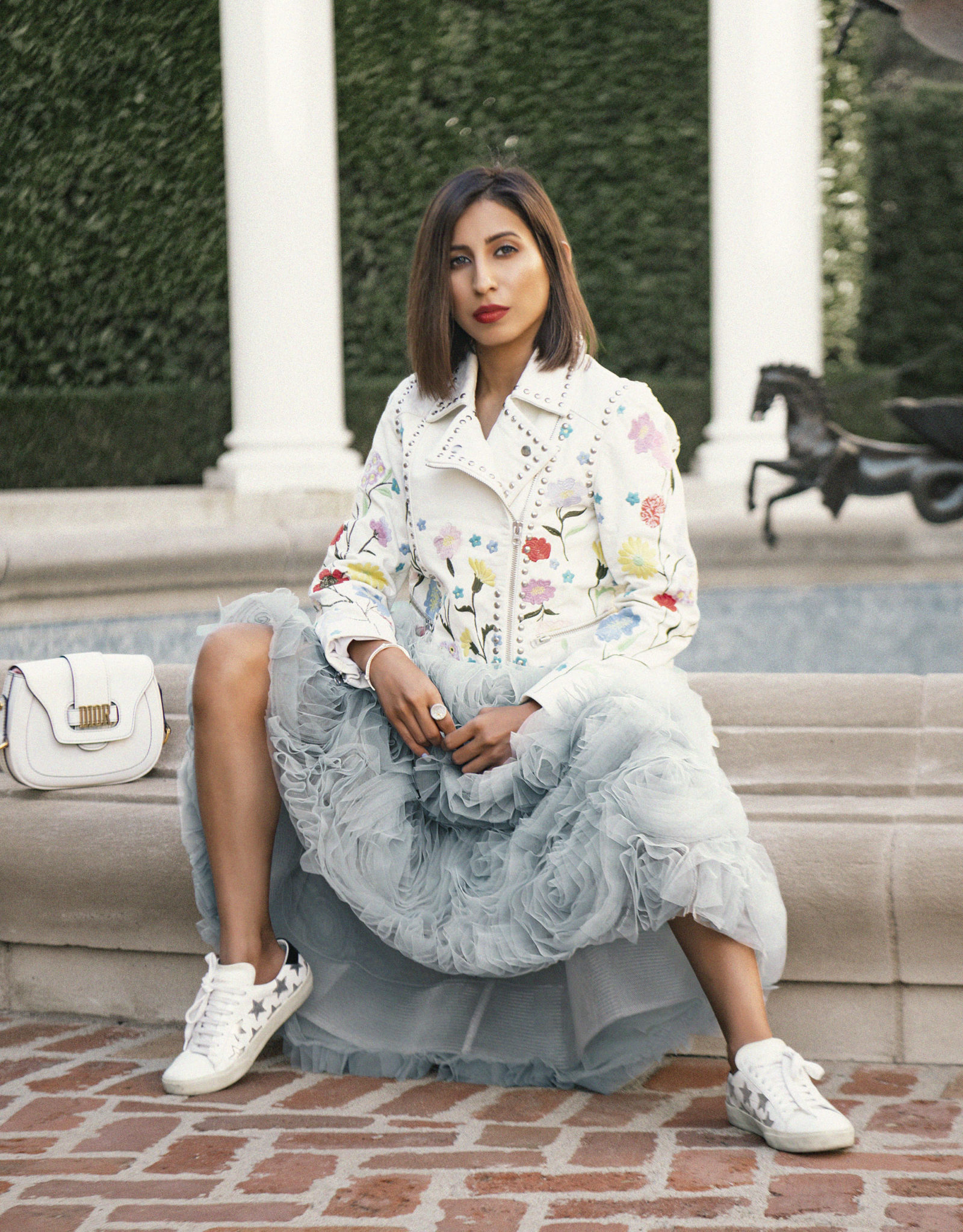 Every seasonal wardrobe has its own staples. For a perfect Fall wardrobe, an essential staple is a stylish dress. Dresses are comfortable fashion pieces that easily help you transition from Summer into Fall. A dress is not only a chic dressing option, but also a versatile one – you can pair it up with any shoes, bags, and several other accessories, or use it as a stylish layering alternative too. 
Be it any occasion, any time, any place – a good dress will fetch you compliments wherever you go. So, for you, we have compiled a list of 25 perfect dresses for Fall that you need to check out. Our picks are fashionable, sophisticated, and timeless. Check them out below. 
H&M Chiffon Dress ($29.99)
The floral pattern on this dress will make you reminiscent of Summer. But the hue of this chiffon dress will remind you that Fall is just around the corner. And that's a feeling as good as any other! 
cupcakes and cashmere Demi Dress ($130)
With beautiful sleeves, this dress makes for a perfect date night attire choice during Fall. 
Eloquii Maxi Wrap Dress ($99.95)
Although this dress is available in 4 gorgeous colors, we just can't get enough of the mocha shade – One thing is for sure – Fall is about to get better and better when the list of dresses for Fall is filled with such chic and comfortable dresses. 
H&M Long-Sleeved Dress ($34.99)
The lavender shade of this long-sleeved dress has got us all dreaming about fairy tales! Add a pop of elegant color to your Fall wardrobe with this dress. 
Old Navy Rib-Knit V-Neck Midi Wrap Dress ($44.99)
V-necks are simply timeless. And this rib-knit V-neck dress is just one of the perfect dress for Fall that must find a place in your wardrobe. 
Good American Daynight Long Sleeve Midi Wrap Dress ($139)
Black and white are two colors that will never go out of style. This dress has both the colors, a deep neck, and a thigh slit – which makes this attire one of the perfect dresses for Fall. 
Jonathan Simkhai Luxe Satin Twist Dress ($347.50)
Turn eyes wherever you go with this satin dress. On colder days, you can add a leather jacket over this stunning attire to complete your Fall ensemble. 
Topshop Long Sleeve Faux Leather Shirtdress ($78)
This is one of the perfect dresses for Fall with its luxurious fabric, smooth texture, and thunder-stealing style. 
H&M Dress With Tie Belt ($59.99)
This turquoise colored dress is so stunning that you will want to wear it on everyday in Fall! 
Victor Glemaud Long Sleeve Ribbed Dress ($297.50)
Black is a classic color – and so is this ribbed dress. Get your hands on this dress and you will own a classic wardrobe staple forever. 
Tanya Taylor Lexi Dress ($495)
The chequered print on this dress is simply gorgeous – and we have added this one to our shopping carts already! 
Stine Goya Bernard Dress ($460)
This dress made our jaws drop with a V-neck, balloon sleeves, and sophisticated print. 
H&M Cotton Utility Dress ($24.99)
If there is a dress in the list of perfect dresses for Fall that's stylish and functional at the same time – it's this one. This one's got pockets too! 
Thebe Magugu Suminamashi Tie-Dye Print Shirt dress ($928)
This is the dress you wear when you want to stand out in a crowd during Fall. Abstract print meets geometric features in this cool dress, and we are simply in love with it! 
H&M+ Ruffle-Trimmed Dress ($29.99)
The detailed floral print on this dress makes us want to talk about it all the time. 
Topshop Funnel Neck Sweater Dress ($75)
This Fall, chunky knits are in. So, we are not surprised to find this sweater dress on the list of perfect dresses for Fall. But we are surprised at how obsessed we are with this comfortable yet chic dress. 
Helmut Lang Strap Turtleneck Alpaca Dress ($450)
This fuzzy, cozy, comfy turtleneck dress is an attire that makes you feel at home. We are totally wearing this throughout Fall as well as Winter. 
Prologue Long Sleeve Dress ($34.99)
This gorgeous dress is so effortlessly stunning that it will make your Fall wardrobe look like a million bucks. 
H&M Rib Knit Dress ($69.99)
This is the dress that made us believe that comfort and style can exist on the same page. Also, did we mention that we are in love with the color of this dress?
Old Navy Jersey-Knit Long-Sleeve Sling Dress ($26)
Sometimes, simple and sober works best when it comes to style. This dress is proof! 
Prologue Long Sleeve Dress ($29.99)
This stunning dress comes with side pockets. No wonder we can't stop gushing about it! 
H&M Puff-Sleeved Chiffon Dress ($49.99)
Chiffon and puff sleeves come together to give this dress a sophisticated look which no one can resist (ever!). 
Lioness Steinway Mini Dress ($99)
This dress inspires confidence, charm, and creativity in one go. No wonder it found its place in our list of perfect dresses for Fall! 
H&M Jacquard-Weave Dress ($54.99)
This is the dress you wear when you want to make a major fashion statement of the season. 
&other Stories Smocked Mini Shirt Dress ($99)
This is a dress that made us go 'WOW' at the first sight – and we bet your reaction will be the same!