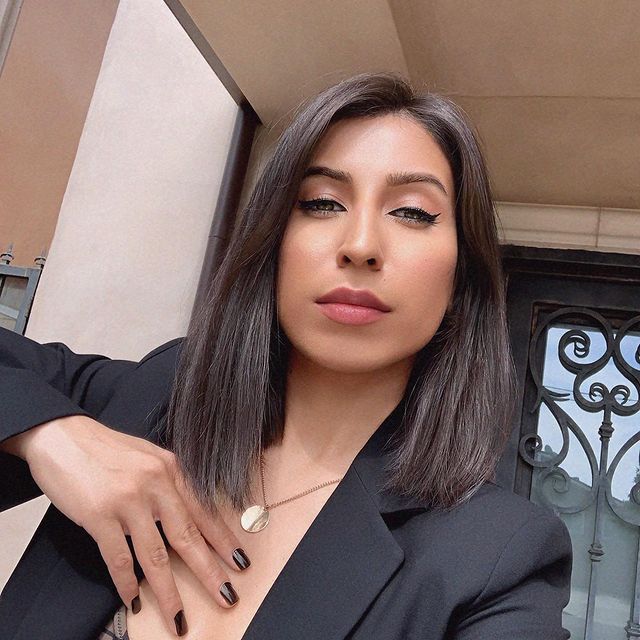 Everyone who knows the intricacies of skincare knows how potent an ingredient vitamin C is. But, what many skincare enthusiasts don't know is that there is a slew of other effective ingredients that relentlessly work to give the skin a healthy, glorious glow. One marvelous ingredient out of this army of ingredients is vitamin B3, also known as niacinamide. This ingredient's skin brightening benefits are what beauty lovers are obsessed with. But that's not all there is to love about niacinamide! Scroll down to find out what makes niacinamide a superstar skincare ingredient.
What Exactly Is Niacinamide?
In the skincare world, Niacinamide or Vitamin B3 is a skin-brightening and skin-loving ingredient. The major benefits of niacinamide include – elimination of aging signs, acne reduction, and brightening of the skin. If you want to brighten your skin while giving it a youthful appearance, add niacinamide to your AM as well as PM skincare routine.
To put it in more detail, vitamin B3 is a kind of amide, which is known as niacinamide. This vitamin is water-soluble. But, here's the thing – our bodies don't naturally produce vitamin B3, and that's why to extract its benefits, you need to apply the vitamin topically or ingest it orally. You can topically incorporate the vitamin into your skincare routine through the use of vitamin B3-infused moisturizers or serums. If you want to infuse this vitamin in its potent form in your skincare, then opt for serums, which contain the ingredient in a high concentration, thanks to their composition.
Niacinamide's Top 10 Benefits For The Skin
This miracle ingredient is filled with skin-loving qualities. Here's a list of 10 major benefits of vitamin B3 or niacinamide that shed light on the importance of incorporating this powerhouse ingredient into your skincare regimen.
Offers brilliant skin brightening effects.
Comes with reparative and restorative elements. 
Shields the skin from the UV rays.
Eliminates aging signs such as fine lines and wrinkles. 
Targets skin concerns such as discoloration and spots.
Filled with anti-inflammatory properties that reduce redness. 
Leaves the skin barrier stronger and more hydrated. 
Synthesizes healthy fats in the skin to give it a natural glow from within. 
Suits sensitive skin as well.
Provides relief from ailments such as rosacea or eczema.
FC Recommends: 5 Best Vitamin B3 (Niacinamide) Products & The Best Niacinamide Serum

If you want to incorporate Vitamin B3 in its best form into your routine, we strongly recommend you get your hands on a serum. If you want to add a brilliant serum to your skincare cabinet, the Youth Glow Day Serum is the best pick. It's made with the most effective ingredients, including vitamin B3, that suit every skin type.
Stress Rescue Super Serum with Niacinamide
Another vitamin B3-infused serum that your skin will love is this one by Dr. Dennis Gross. Not only is this a highly effective serum, but also a stress-relieving product. This amazing skincare pick is filled with not just vitamin B3, but also numerous other adaptogens and superfoods. What makes this serum a winner is that you can get rid of aging signs as well after just a few applications of this serum.
Strength Niacinamide Discoloration Treatment
This Peter Thomas Roth discoloration treatment is another skincare pick infused with niacinamide. This is your essential pick to target discoloration, blemishes, uneven texture, and dullness. This lightweight cream, which suits normal skin types, is the ideal skincare product to clear your skin of everything that stops it from glowing in a healthy manner.
This gel-based Sobel Skin serum is filled with the goodness of 15% Niacinamide. It is your pick for pore-less, bright-looking skin. In fact, after a few applications, you will notice plumper, younger-looking skin. This product suits all skin types, so there's no harm in giving it a try.
Vinoperfect Brightening Moisturizer with Niacinamide
This gel-based, oil-free moisturizer is power-packed with the goodness of excellent ingredients such as niacinamide, viniferine, as well as pearlizers. This product helps you target dark spots and get a glowing skin complexion. This lightweight gel suits normal and dry skin types.
Up Next: These top 7 serums help unlock the ultimate #NOFILTERNEEDED confidence