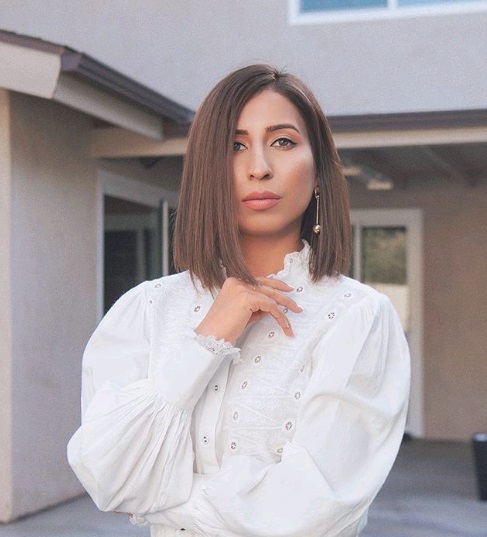 All this time, we assumed that face oil will be harmful to our sensitive skin. And why not, a face oil is quite a controversial skincare product. Also, anyone with acne-prone and sensitive skin will be terrified of a much-debated skincare product – and we are no different. But when we heard countless skincare enthusiasts talking about how a facial oil transformed their skin, we decided to give this unique skincare product a try. So, we spoke to several dermatologists and skincare experts, from whom we found out that facial oils are not really harmful to the skin, instead, they work wonders for every skin type. A facial oil has the words 'face' and 'oil' in the same sentence, but that doesn't mean it's bad.
After thoroughly researching the clean, natural skincare world, we discovered Model Off Duty Beauty. The unique thing about this clean brand is that all its products are totally natural and made from naturally-sourced, vegan ingredients. So, we picked MODB's Youth Illuminating Face Oil to explore the benefits of facial oil in our skincare routine. This might sound a tad bit dramatic, but we are not lying when we say that using this face oil has been a life-changing experience for us. This facial oil hydrates the skin to its optimum level but doesn't leave behind an oily, greasy feeling. Also, the face oil never resulted in any skincare issues such as acne breakouts or clogged pores, in fact, it hydrated our thirsty skin. In short, in MODB's Youth Illuminating Face Oil, we found our skincare soulmate.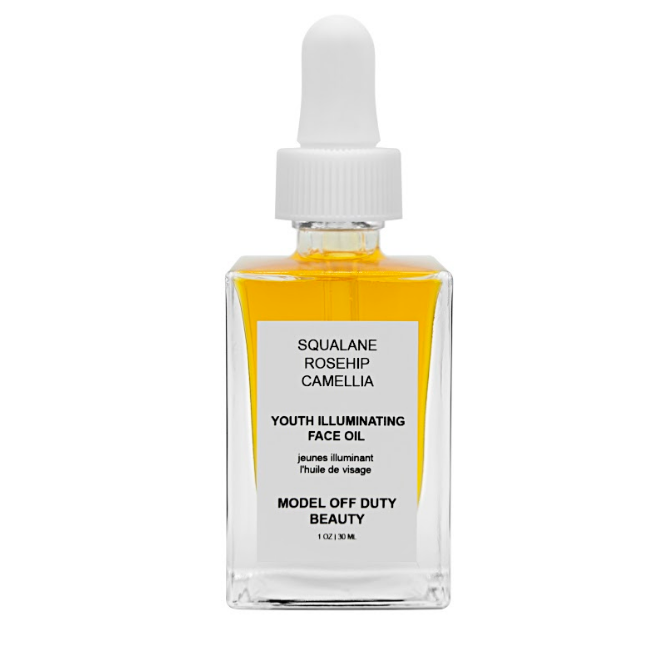 The Best Natural Face Oil
This premium quality face oil is tailored in a way that its usage will never lead to clogged pores. One little addition to our daily skincare routine has lead us to the skin we've always dreamt of. This brilliant pick made us realize that facial oils are made to sink deep inside the skin's surface and make it plump and hydrated without leaving an oily, greasy finish. Not only that, this facial oil is formulated with natural oils derived from plants in order to offer the skin with all the vital antioxidants and a healthy radiance.
This exceptional facial oil is formulated with all-natural ingredients that work tirelessly to nourish, nurture, and hydrate the skin. Here are some of these clean ingredients:
Squalane
The first naturally sourced ingredient of this facial oil is squalane, which heals the skin by balancing the production of natural oil. In fact, squalane is the main reason behind this facial oil never leaving a greasy finish. Plus, squalane's anti-aging properties make the skin look younger.
Rosehip Oil
Rosehip seed oil is power-packed with antioxidants such as vitamin A, B1, B2, B3, and K. This natural ingredient is a regenerative oil, which is effectively healing. The presence of rosehip seed oil in MODB's face oil leads to a bright, plump, even-toned skin.
Camellia
Camellia helps in the elimination of excessively dry skin, because the elements within this ingredient retain the much-needed moisture, resulting in a visibly radiant skin.
Up Next: Take your skincare routine to the next level with these 7 skincare products