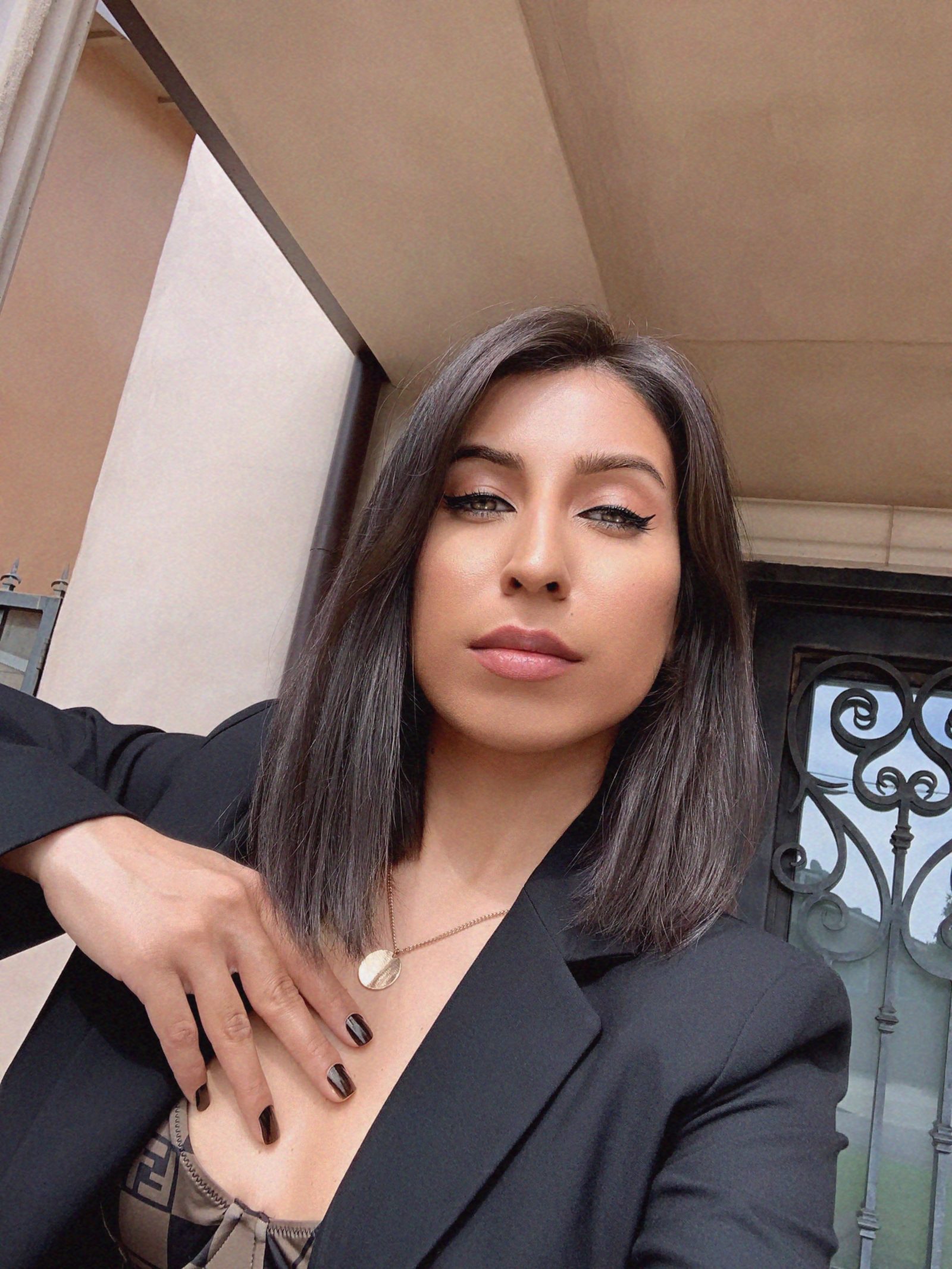 Your skin deserves to be pampered now and then, and it also happens to be one of the best forms of self care. There's no better way than to give your skin the love it deserves with an excellent skincare routine, and what'll make it even better is incorporating a face oil. While it might be a reluctant choice for many, a face oil actually does a whole lot of good for your skin. Your skin naturally produces oils and lipids that help keep it hydrated and prevent water loss. Adding a face oil to your routine only boosts this process. Different face oils have different healing properties, but they basically add a protective layer to your skin.
When it comes to acne-prone skin, you're usually left with scars and spots that don't go away easily. But that's certainly not a cause for worry anymore because I have found the best oil for scarring from Model Off Duty Beauty. If I am being honest, reaching out for the Golden Glow Face Oil by Model Off Duty Beauty has been the best skincare decision I have so far. This face oil a blessing in disguise and a pretty good face oil for acne-prone skin. This is one product I surely put blind faith in because I just trust Model Off Duty Beauty that much, and you're about to find out why.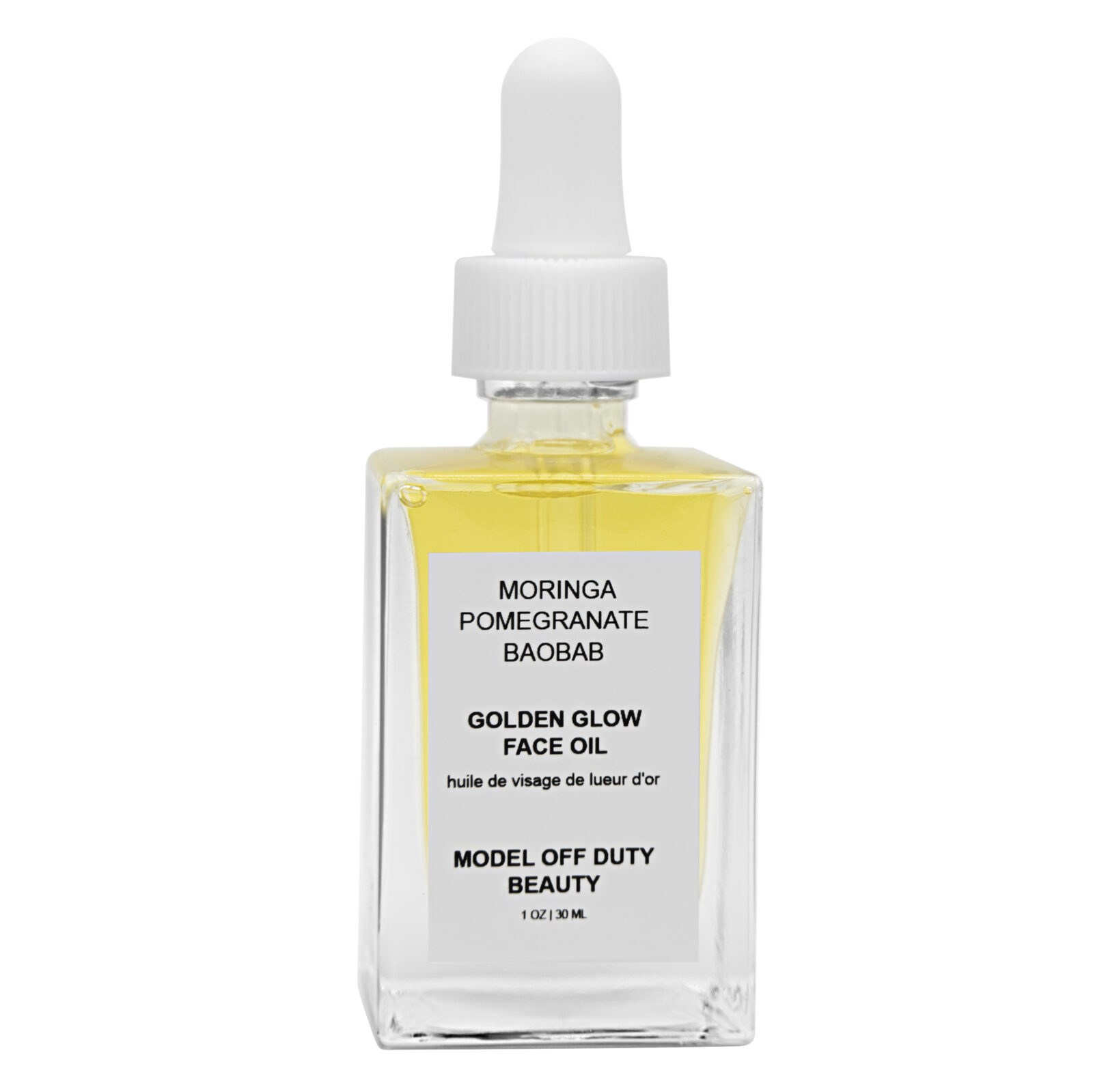 Model Off Duty Beauty Golden Glow Face Oil
It's really hard not to love this replenishing face oil, and it's particularly good for combination and dry skin types. All this goodness in a little jar is formulated with natural ingredients that keep your skin hydrated while minimizing the appearance of fine lines and wrinkles. What I love even more about the Golden Glow Face Oil is that it's a completely vegan, cruelty-free, paraben-free, gluten-free, non-toxic, and sustainable product. This is truly the safest and best face oil for scarring.
Now, of course, I always want to know what exactly is going on my face, and this is another reason I love Model Off Duty Beauty products as the ingredients are so effortlessly detailed that you really won't think twice before making the purchase. So go on and take a peek at what makes this product really stand out.
The Ingredient List
Moringa: With powerful anti-aging properties, moringa reduces any visible signs of aging and protects your skin from free radicals. It also has antiseptic and anti-inflammatory properties that can greatly improve acne-prone skin and give you a smooth texture.
Pomegranate: With keratinocytes and omega 5, pomegranate has a lot of benefits for your skin. It can instantly rejuvenate your skin while reversing skin damage and reducing inflammation. It also fights off free radicals and even has cancer-fighting abilities. It also improves the elasticity of your skin and reduces scarring.
Baobab Oil: This is an enriching oil that greatly benefits dry skin. It is loaded with essential vitamins and omega fatty acids that replenish damaged cells and works like a charm in the anti-aging department.
Argan: This helps protect your skin against sun damage, controls oily skin, and keeps it perfectly hydrated and as youthful as ever.
It's safe to say that I have definitely found the best face oil for scarring, along with wanting to achieve that youthful and radiant glow. It certainly is a superpower in itself and undoubtedly a pretty good facial oil for acne scars as well. It's important always to choose products that suit your skin type, but I am certain that this can safely be added to your routine so that you can start each day with happy and healthy skin.
Up Next: The best 9 products you need to reverse any skin damage