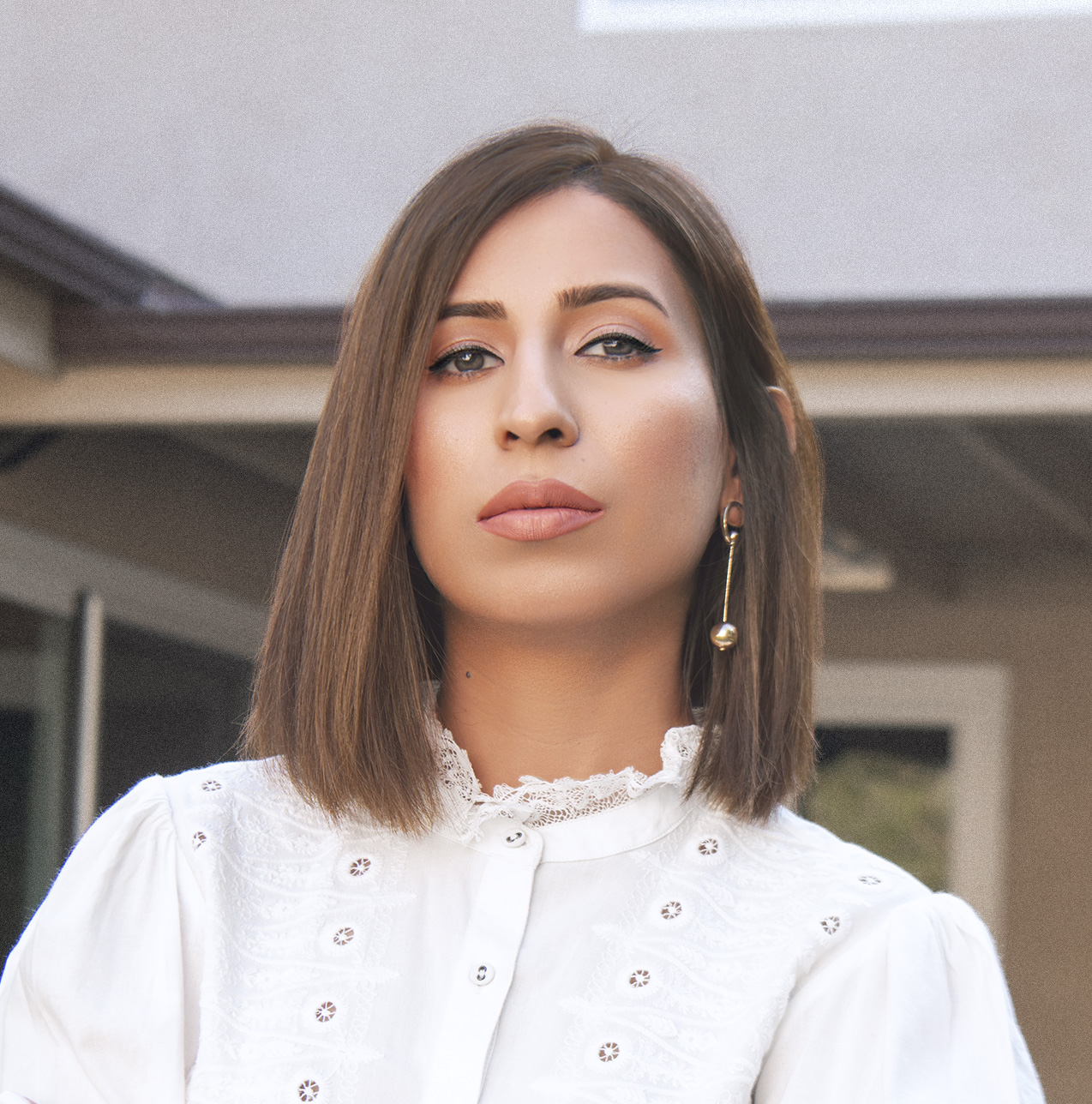 Gone are the days when exfoliating your facial skin was a mammoth, arduous task. It's 2020 – and thankfully, the beauty world is packed with face exfoliators that don't leave your skin raw after a complicated exfoliation process. The best part is, these face exfoliators lend your skin a soft, velvety texture that we all dream of! 
The online beauty market is flooded with literally thousands of face exfoliators that either come with granules which tackle dead skin cells or face acids which do the same with the use of chemicals. If you are spoilt for choice when it comes to good face exfoliators, check out our 15 best picks for clear, soft skin. We promise you, these skincare products actually work; and they work wonders on the skin! 
Model Off Duty Beauty Glow Potion Exfoliating Toner ($36)
This is one of the most gentle face exfoliators you can get your hands on. It's non-abrasive, which means you end up with a healthy, radiant glow post-exfoliation. Plus, it heals and soothes your skin too, so you can forget about the redness caused by face exfoliators you used before. 
CeraVe Renewing SA Cleanser ($9.89)
Yes, we know – salicylic acid is most reputed for tackling zits and clogged pores. But that doesn't mean it can't eliminate dead skin cells right from the roots. This face exfoliator has ceramides too, so your skin stays smooth even after exfoliation. The best part is that you can use this exfoliator anywhere on the body as well. 
Go-To Exfoliating Swipeys ($35)
Former Australian beauty editor Zoe Foster Blake created this pack of 50 exfoliating pads for anyone who wants to try their hands on chemical exfoliators, but are too scared to take the first step. The pads are soaked in a perfect blend of various oils and AHAs, which means you can exfoliate your skin without a single tingly feeling at the end, and yet get a dewy finish for your skin! 
OLEHENRIKSEN Transforming Walnut Scrub ($28)
If you are after a 'deep clean' feeling for your skin, try this slightly coarser exfoliator. Packed with walnut powder that comes in coarse granules of varying sizes, this face exfoliator will offer you a skincare experience that you'll never forget. 
Pixi Glow Tonic ($18)
If a former beauty editor like Ashley Weatherford says that this face exfoliator works wonders for your skin, there's no reason to not grab one for yourself. With 5% glycolic acid content swimming around in this exfoliator, this product has a strong concentration that works well on your skin, and gentle enough to not irritate it in the least. 
Model Off Duty Beauty Pure Rose Face Polish Exfoliator ($38)
The pumice in this face polish exfoliator exfoliates, cleanses, and eliminates dead skin cells, while a nice blend of emollients makes the skin soft, smooth, and even-toned. It's a win-win situation for anyone who loves a good facial skin. 
Paula's Choice Skin Perfecting 2% BHA Liquid Exfoliant ($10-$29.50)
This leave-on exfoliator will eliminate clogged pores from your skin, make your skin smooth, reduces wrinkles, fine lines, and improves skin tone and texture. What can this exfoliant not do?! 
Sunday Riley Good Genes All-In-One Lactic Acid Treatment ($85)
This one's a chemical exfoliator – with lactic acid as the star ingredient. This works wonders for your skin because lactic acid comes from milk, it irritates the skin much lesser than glycolic acid does, and soothes your skin like nothing else can. 
REN Ready Steady Glow Daily AHA Tonic ($38)
If you are looking for a gentle, affordable exfoliator that doesn't make your face feel red and raw, then you must get your hands on this one. Lactic acid comes to your skin's rescue by tackling the dead skin cells, but really gently! 
Model Off Duty Beauty That Bright Glow Face Polish ($46)
This face exfoliator does the obvious (and more!) Apart from exfoliating the skin, this face polish slows down the dullness resulting out of skin aging while providing that extra glow to the skin through coconut oil, green tea, and French Green Clay. 
Kate Somerville ExfoliKate Intensive Exfoliating Treatment ($24-$85)
A perfect combination of physical and chemical exfoliator, this skincare product by Kate Somerville has grains and almost every botanical ingredient in the world as key contents within. Try it- we bet you'll love it.