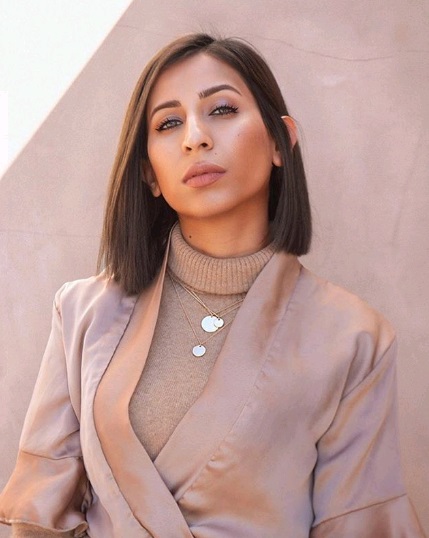 Vitamin C is arguably the best ingredient when it comes to fighting dullness. This powerful ingredient has the power to turn back time. It can give you the brightest skin. And that's not it, Vitamin-C is also known to protect skin from the harmful rays of the sun. Clearly, you must incorporate this miraculous ingredient into your skin regimen. To do the same, we have curated a list of only the most effective vitamin-C products. Here is a list of all the best vitamin C products that are phenomenal.
7 Vitamin-C Products That Fight Dull, Uneven Skin
This 10% Vitamin C Serum will help you in making your skin younger-looking and firmer-feeling. It is a powerful anti-aging and anti-wrinkle serum. Packed with Vitamin C, Hyaluronic Acid & Aloe Vera. All of which help in anti-aging and keeping your skin youthful and glowing.

This extraordinary set includes the bestselling C-Rush Brightening Gel Crème and Banana Bright Eye Crème. It aims to hydrate your skin and leave a smooth, radiant-looking canvas for makeup.
Furthermore, it targets on issues like Dullness and Uneven Texture, Dark Spots, Fine Lines, and Wrinkles. The major ingredients include Vitamin C that targets all visible signs of aging.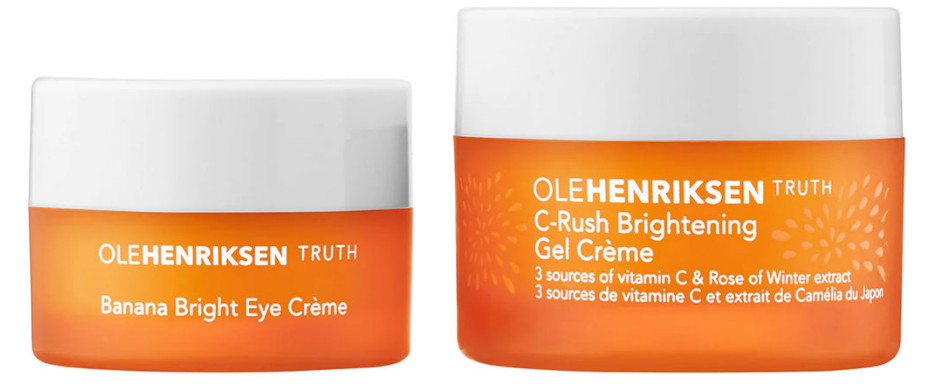 This is a 20 percent vitamin C and 10 percent AHA serum. Composed of only pure ingredients, it aims to gently soften, smoothen, and brighten your skin for more radiant, even-toned skin. It should be noted, that this lightweight serum works to help you get rid of Dullness and Uneven Texture, Fine Lines, and Wrinkles.

This powerful anti-aging serum is formulated with vitamin C and collagen. It is meant for brightening along with all-day hydration. Furthermore, this is the best product to help you get rid of
Dryness
Dullness
Uneven texture
Loss of firmness and elasticity

The Kylie Skin Vitamin C Serum is an extraordinary serum. This serum is vitamin-enriched and aims to brighten and improve your skin's overall health. It's prepared with ingredients that penetrate your skin to help get rid of the appearance of dullness. Along with that, it brightens your complexion and makes your skin glow. The serum contains anti-inflammatory benefits as well.

This gel cleanser with a gentle foam removes impurities without drying your skin. It is packed with the goodness of Vitamin C that helps prevent any skin damage and gives a healthy, youthful glow. Also, it balances, heals, and soothes for radiant, healthier-looking skin.
Furthermore, it is packed with Vitamin C, B, E, Avocado Oil, as well as Cucumber, all of which helps in anti-aging, breakout & blemish, reducing wrinkles, pores, and fine lines, as well as creating an even skin tone that keeps your skin looking and feeling younger.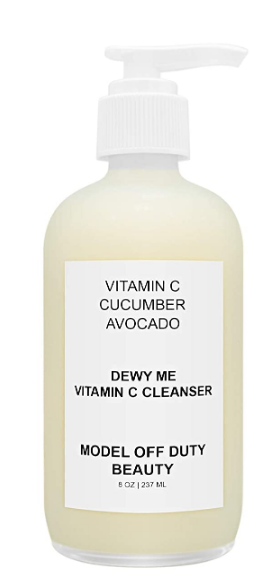 This serum combines vitamin C with Dr. Dennis Gross Skincare's proprietary energy complex to actively recharge your skin. Moreover, it maximizes the power of vitamin C and builds collagen to brighten your skin complexion. Along with that, it improves skin firmness and banishes the look of dark spots.