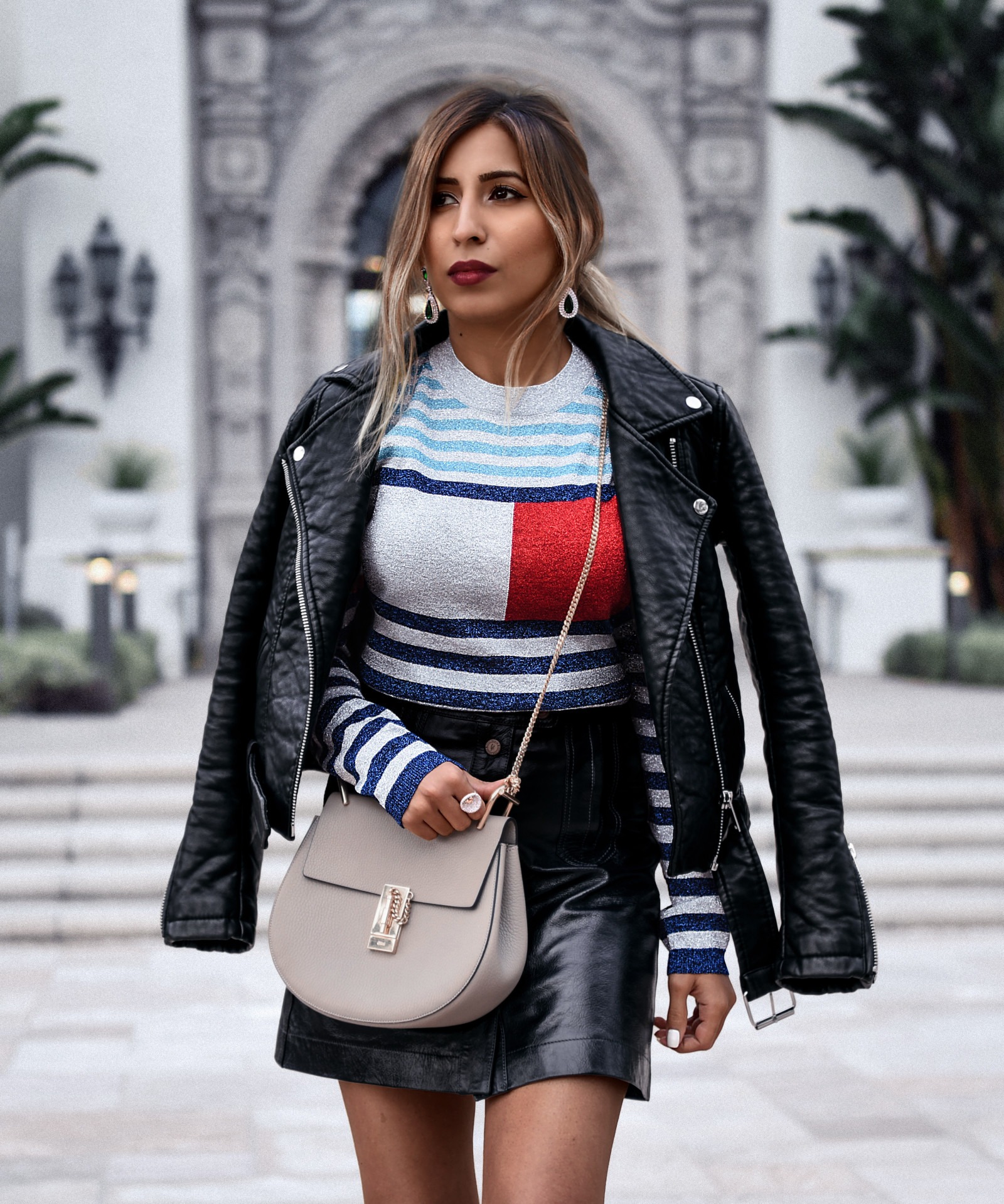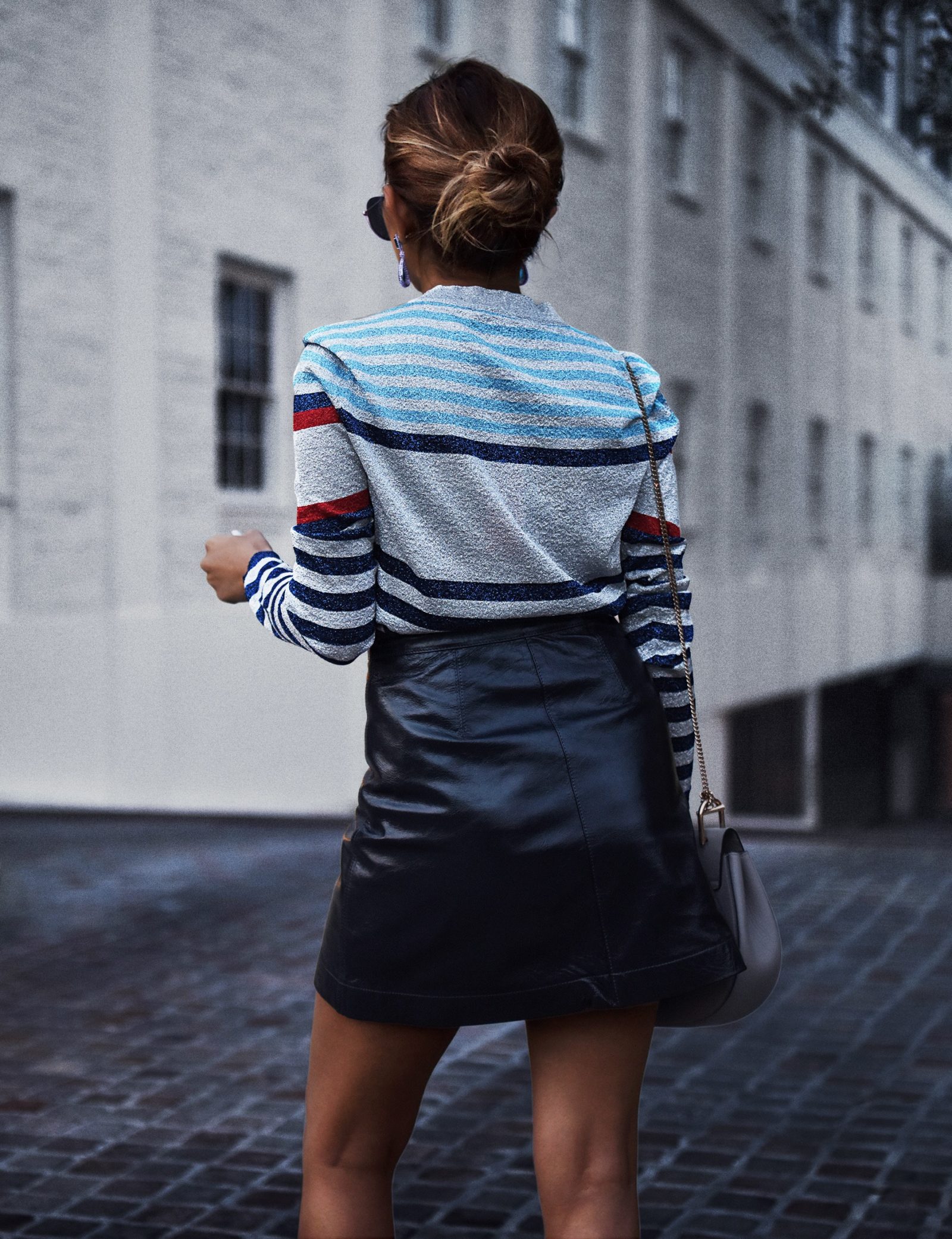 Jacket :  LEATHER MOTO JACKET or (similar here) | Skirt : Tommy Hilfiger Leather Mini Skirt  | Top :  TOMMY COTTON BLEND JUMPER  | Bag :  CHLOE DREW BAG 

Typically, you have at least a few weeks of fashion limbo, when it's kind of warm for a  thick coat, too cool for a sundress and perfect for a walk outside. It can be a bit tricky to plan your outfits during early spring, before the temperatures heat up. Some ways to start the seasonal transition while the weather's still on a roller coaster.
Slowly changing the color pallet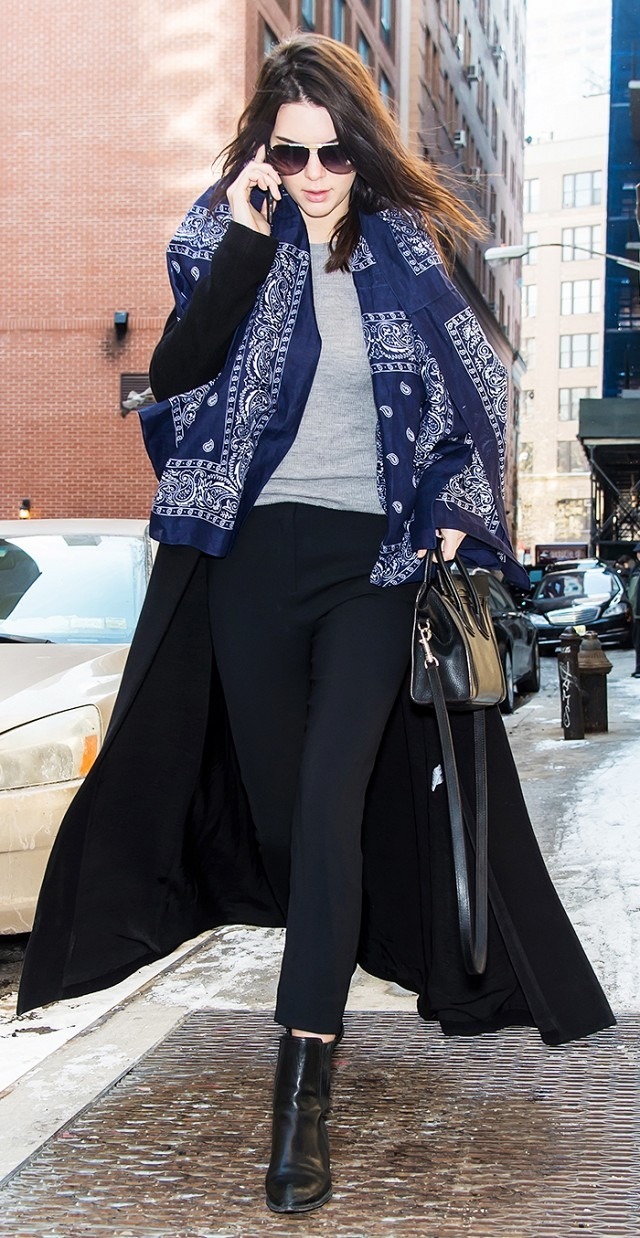 Photo: GC Images
The summer months call for lighter and more playful color palettes, so trade in your dark winter clothes for bright, pastel, or neon colors. If you are obsessed with dark colors like Grays & Blacks or even neutrals, you can ease into it by adding a bright accessory in a color that you love. It allows you to play with color but still you can be in your comfort zone. For example you can add a pop of color with a scarf.  Even with a dark jacket, a bright scarf next to the face transforms the look and makes it look more springy. Once you get used to a more colorful look, start playing around with different colors to make a bigger statement.

LAYER LIGHTLY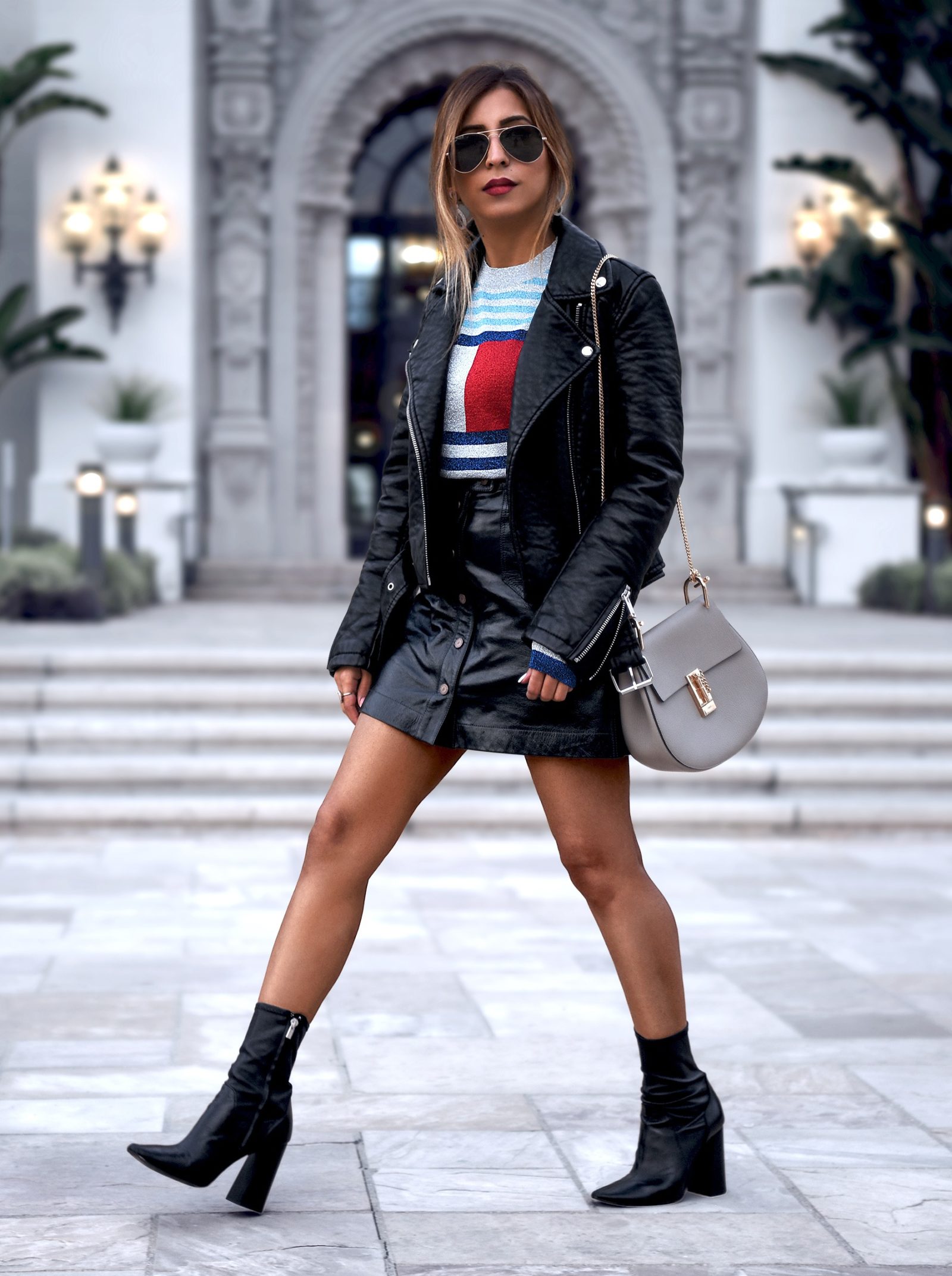 You don't need a heavy coat to keep warm during the in-between days. You can hang up the wool and pull out something lighter. Although outfit-planning can be tricky in the spring, when the temperature might be chilly in the morning but warm up by lunchtime – that happens a lot in Los Angeles. Leather jackets, velvet blazers or a suede mid-length jacket are all perfect transition pieces when you put a couple of thin layers underneath. You can peel off or pile on as the weather dictates.

GO-ALL-WHITE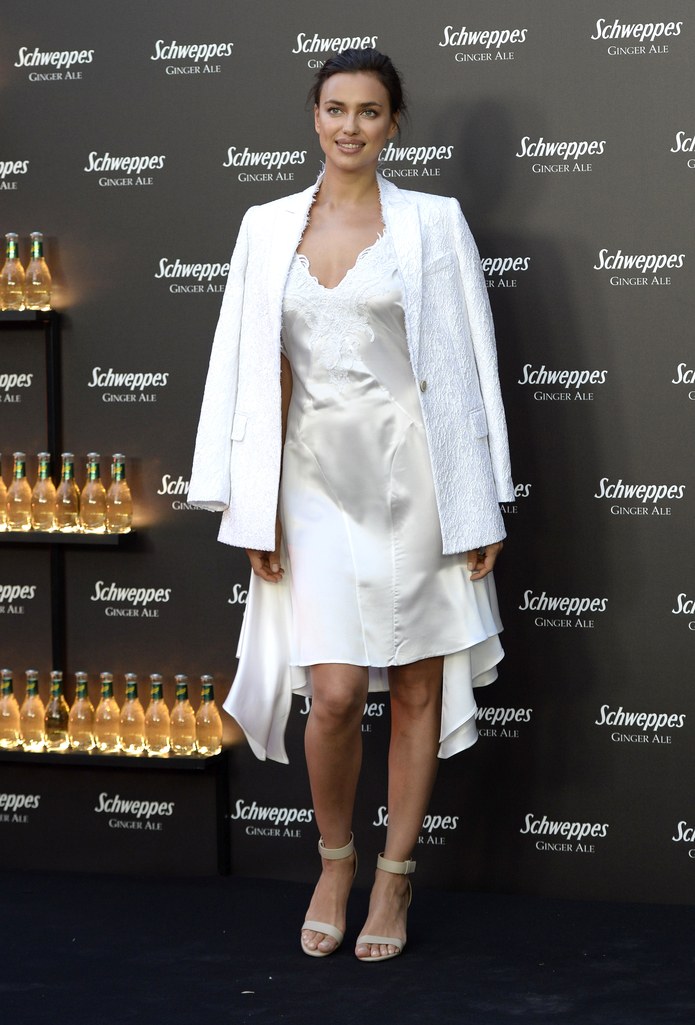 Photo by Glamour
This is something I totally look forward to since I love white and look forward to wearing all white outfits. You can also keep them season-appropriate during chillier transition months by pairing them with a black knit sweater instead of your usual summer brights, they're set to help you to transition into summer. When you get deeper into Spring you can wear all-white outfits that are in vogue right now.

SOFTEN THE SILHOUETTE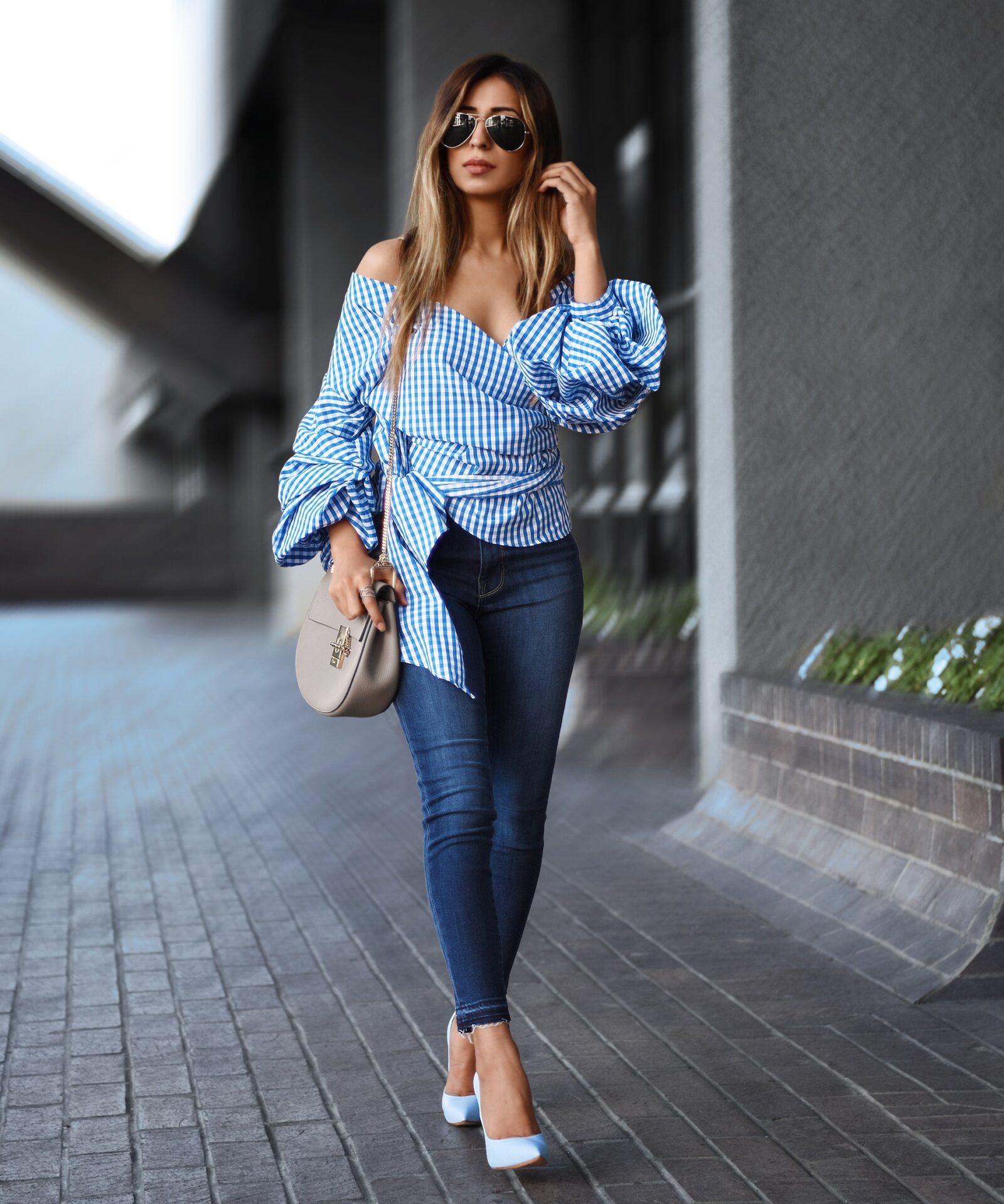 When it comes to summer, the trick is to opt for softer shapes. Certain shapes and silhouettes like peplums, exaggerated sleeves, and boxy designs were popular trends throughout winter, and now its time to opt for soft and feminine ruffles instead. Switch your boxy coats for slouchy oversized tops. It's all about finding the right trade-off.

SHOES SITUATION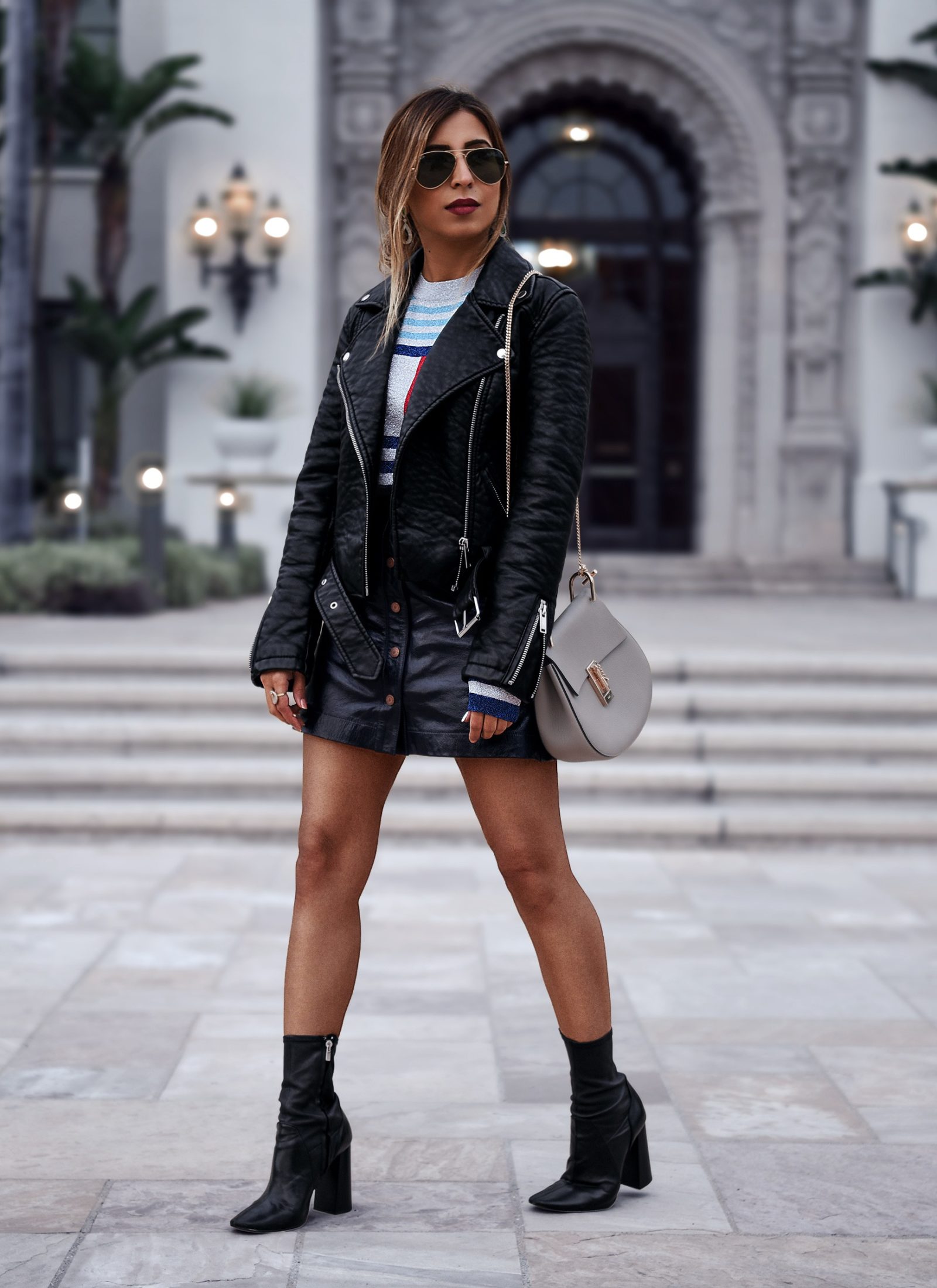 The thing with shoes is that they can, for the most part, be worn all year round. So when you transitioning its time to ditch the long boots even though you can still wear booties if you wish to. A trend-based shoe like a wedge, sneaker or embellished loafer can look chic worn with plain shift dresses or shorts in Spring/Summer.

Do remember to share if you have any tips for transitioning winter trends into summer?