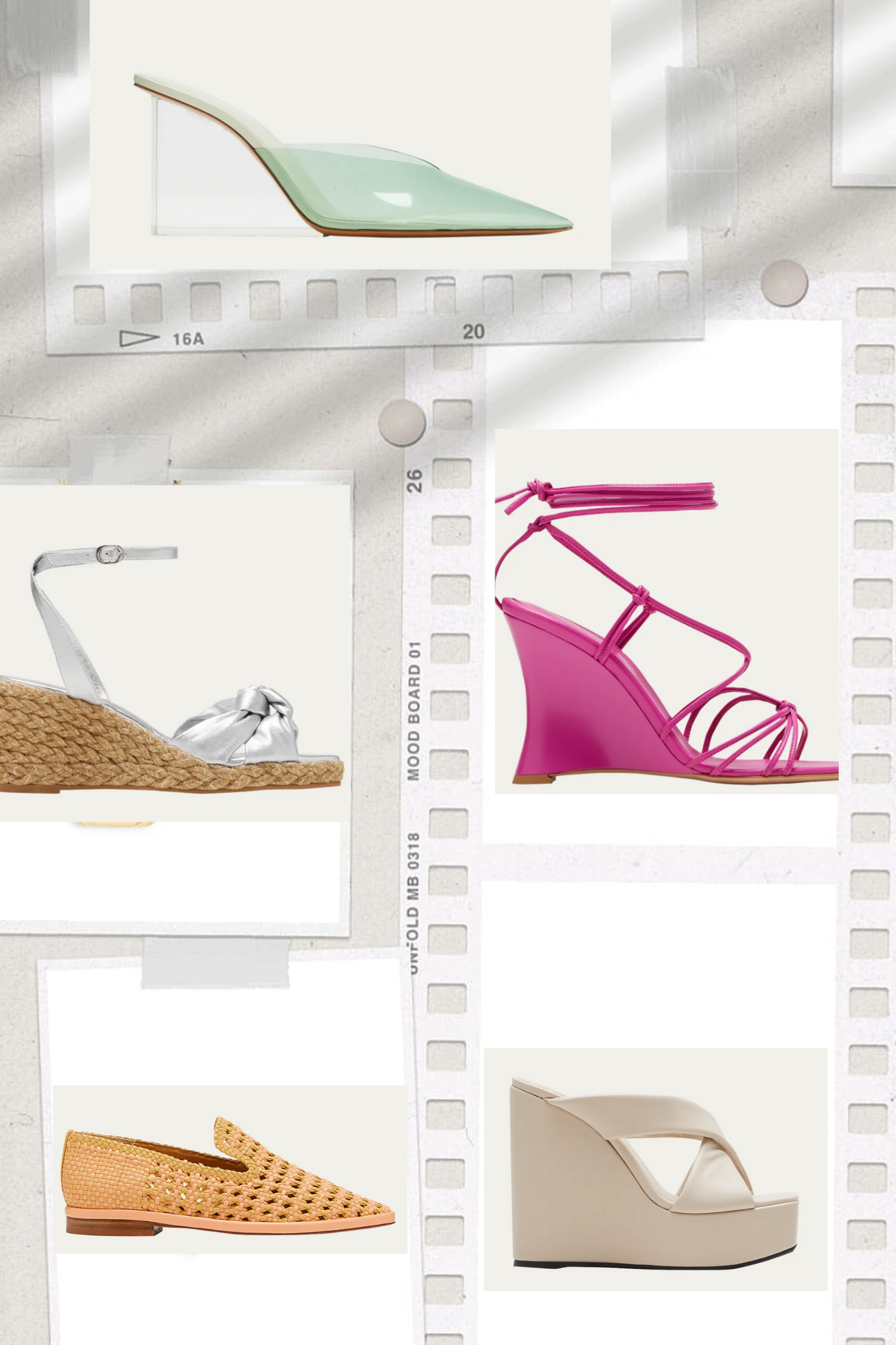 Bergdorf's latest Designer Sale includes a huge range of pairs and sizable shoes. The exact number of premium collections crosses over 1.1k to be precise! The price drop down by up to a whopping 70%. Surely, an overwhelming hour to get confused by so much beauty. but worry not! We have curated the best deals for everyone.
When it comes to shoes, we are a step ahead to look out and choose the best for you. Before you hit the click button to add to the cart in Berdorf, scroll down to see the recommendation we have made for keeping the budget issue as a preference. Shop before the epic opportunity is gone!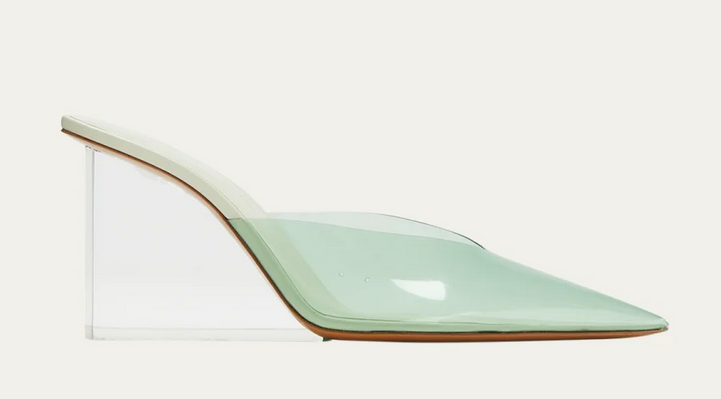 Glassworks Clear-Wedge Mules($985.00) $394.00
This classy pointed-toe mule has been designed with a chic clear block wedge heel that provides support and style hand-in-hand.
2. Amina Muaddi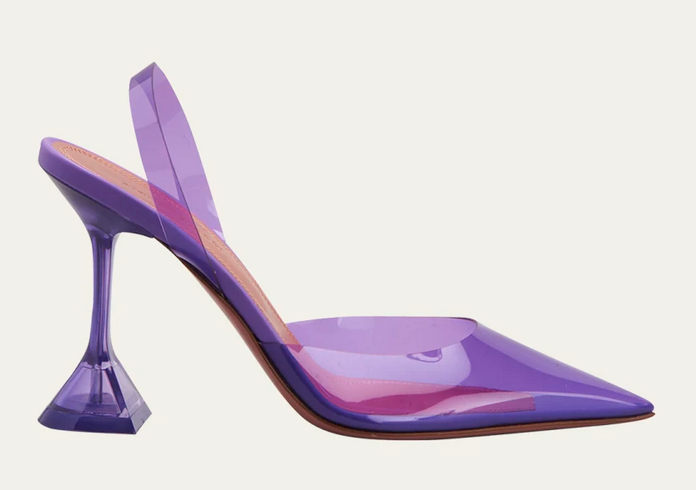 Holli Clear Slingback Pumps($780.00) $312.00
This typically girly color combined with an exaggerated pedestal stiletto heel with a pointed toe and a halter slingback and leather lining is the perfect one to accessorize with your coolest outfits.
3. Piferi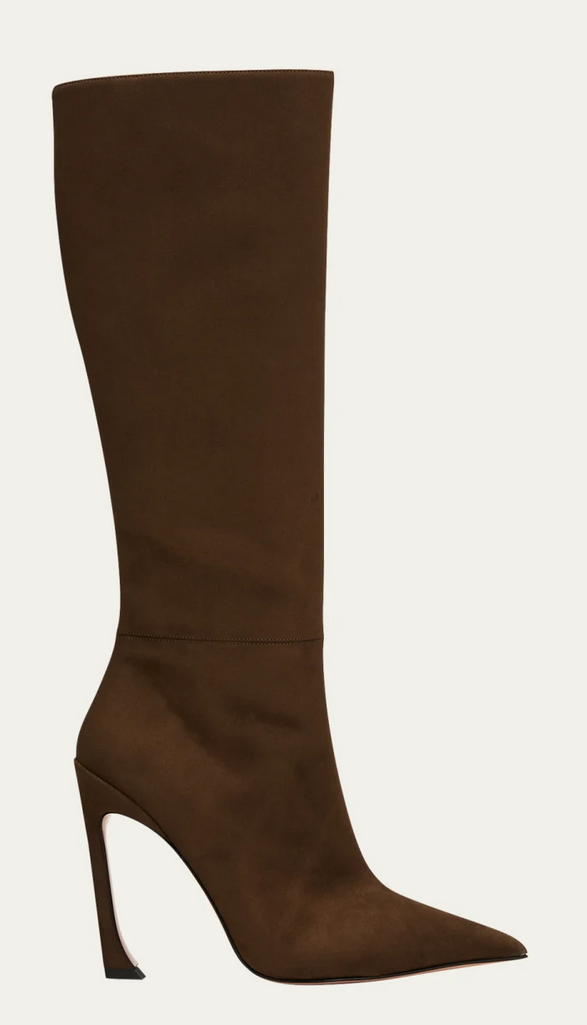 Nadja Vegan Suede Knee Boots($1,042.74)$417.00
Made from recycled polyester these knee boots have stiletto heels and show a classic boot style with a twist of modern touch.
4. Aquazurra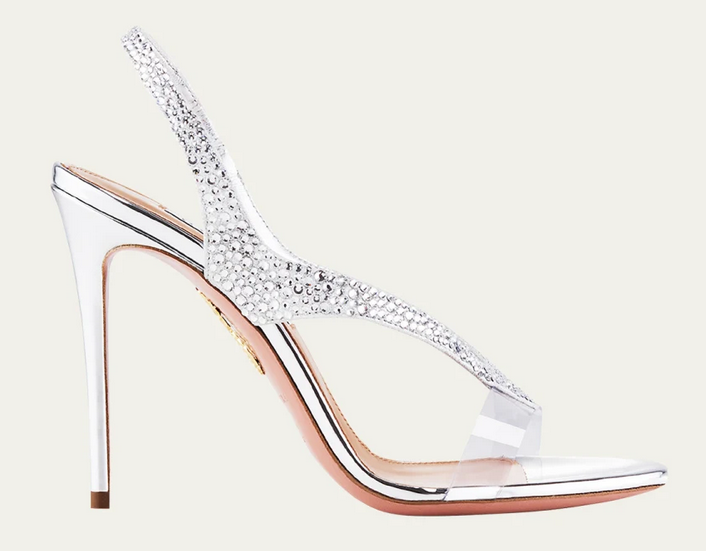 Izzy Metallic Strass Slingback Cocktail Sandals($1,250.00) $500.00
These crystal-embellished metallic leather heels with a translucent PVC foundation are just too classy.
5. Givenchy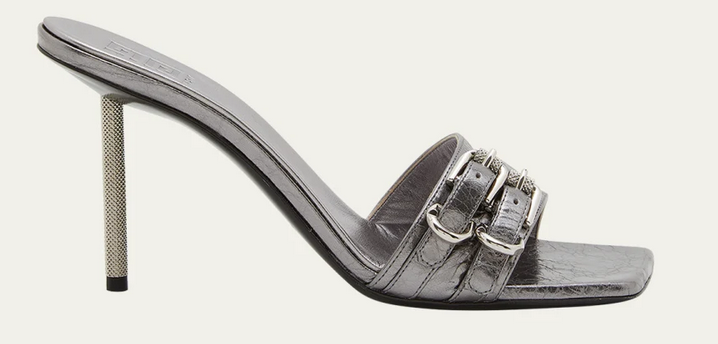 Voyou High Strap Mule Sandals($975.00) $585.00
A leather mule like this is perfect for daily wear.
6. Aquazurra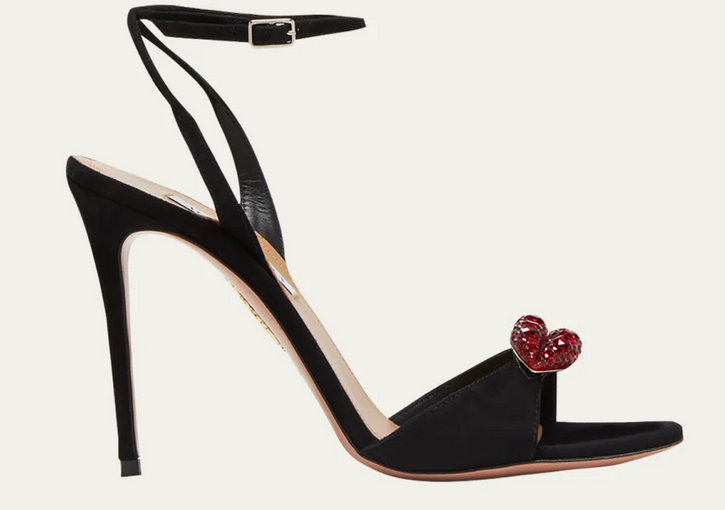 Kiss Me Crystal Suede Ankle-Strap Sandals($1,250.00) $750.00
These open-toe sandals have crystal embellished lips giving their plain black shade a twist of flirtation.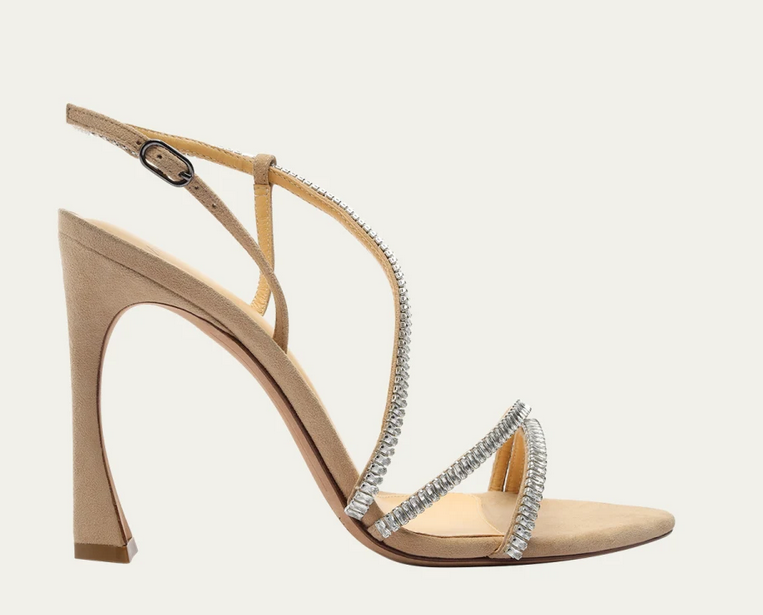 Alana 100mm Crystal Slingback Sandals($695.00) $278.00
Crystal Slingback open-toe nude shaded sandals are just the right ones for your chic outfit.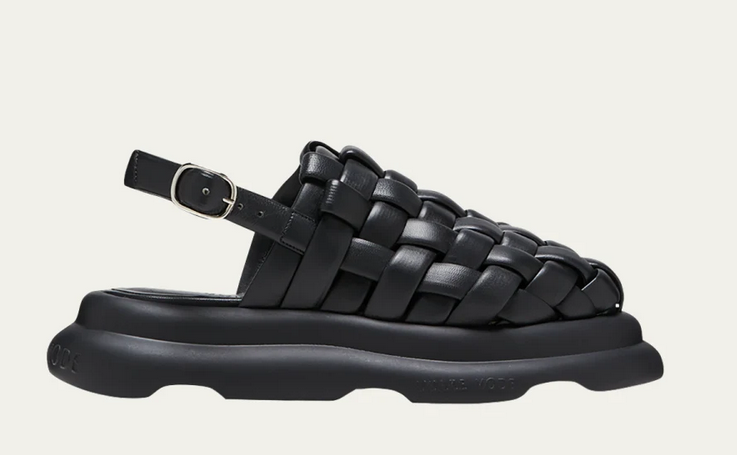 Wilma Chubby Sport Woven Leather Sandals($720.00) $288.00
Wear these comfortable sports sandals in woven napa leather and lambskin leather.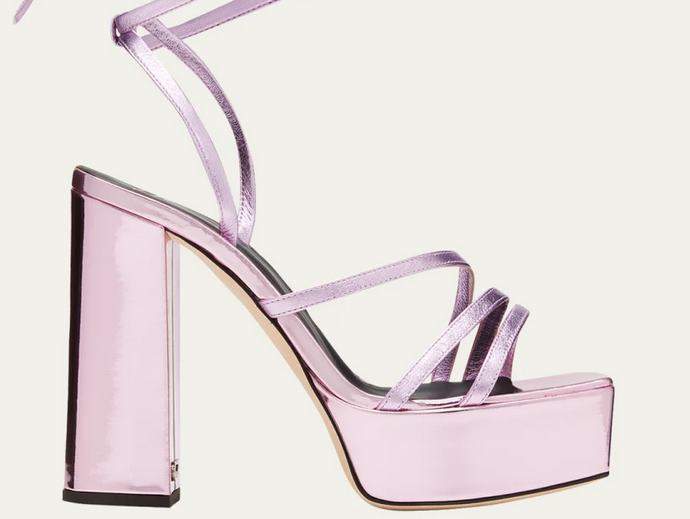 Vegas Strappy Metallic Platform Sandals($995.00) $398.00
These strappy metallic sandals have platform heels to provide comfort and style together.
10. Manolo Blahnik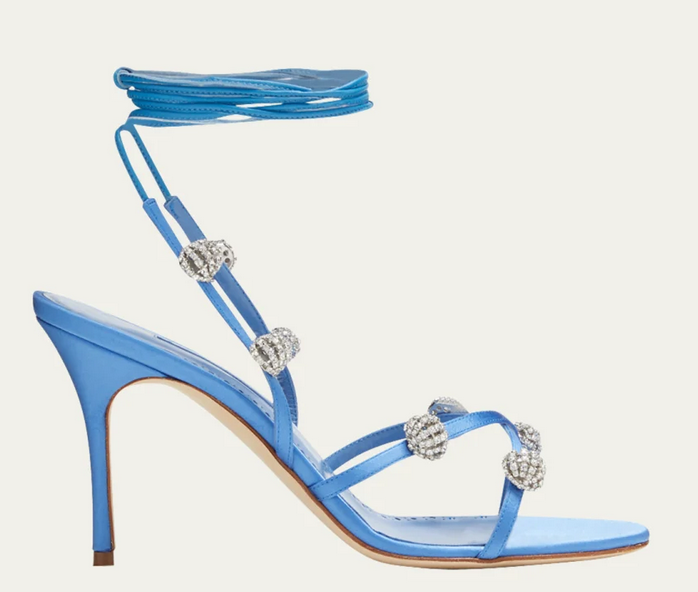 Elsaka Ankle-Wrap Stiletto Sandals($1,645.00) $658.00
This crisscross band vamp ankle wrap strap heel has a very partyish touch.
11. Stuart Weitzman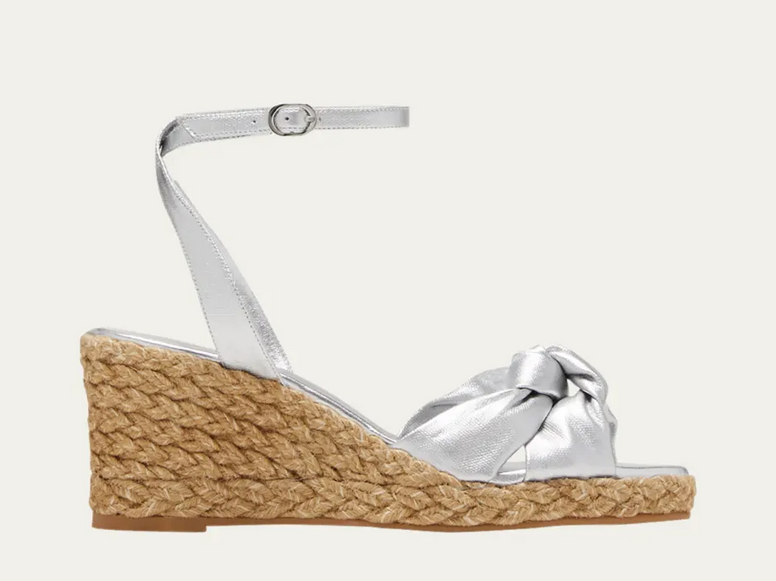 Playa Metallic Knot Wedge Espadrilles($395.00) $158.00
These stylish platform sandals have metallic faux leather (polyurethane) that gives your feet comfort and luxury.
12. Gianvito Rossi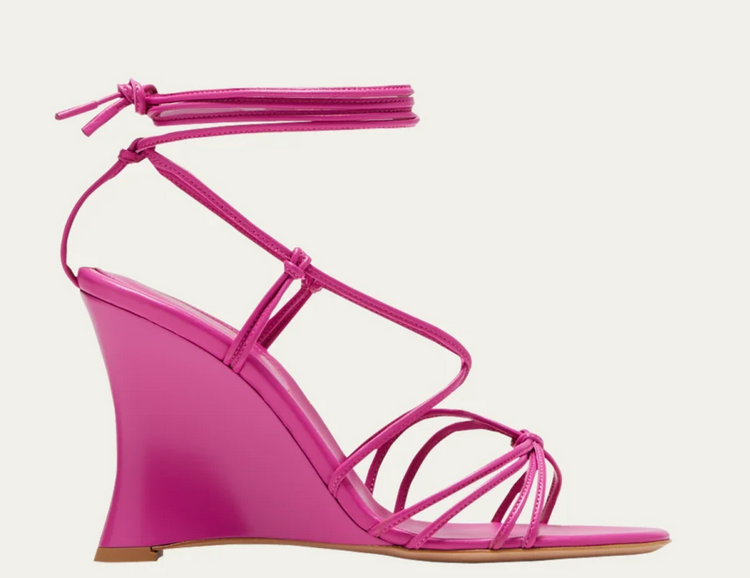 Strappy Ankle-Wrap Wedge Sandals($875.00) $350.00
Party-perfect strappy corded leather sandals with 3.75-inch wedge heels and open-toe with a crisscross vamp.
13. HEREU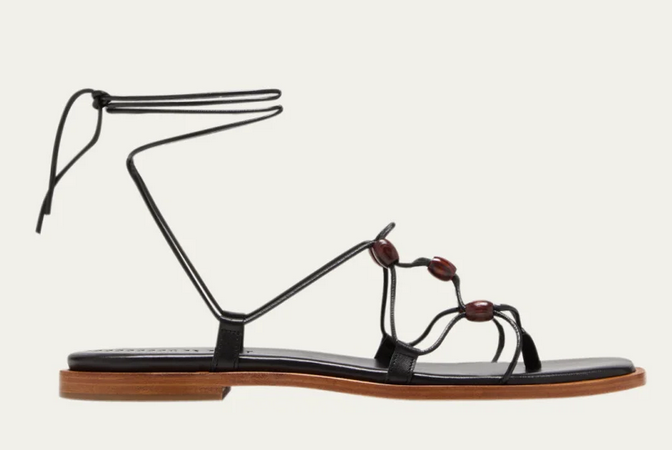 Joieta Beaded Ankle-Wrap Sandals($470.00) $188.00
Make your sandal collection better with this ankle-wrap flat-heel one.
14. Giuseppe Zanotti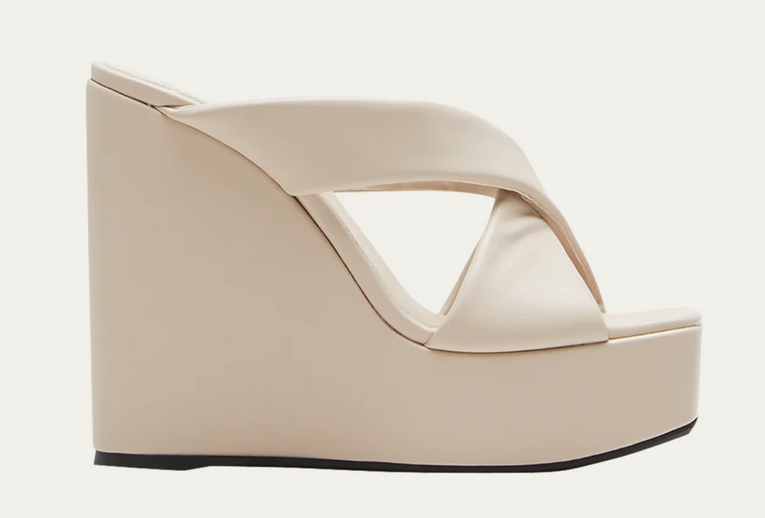 Leather Crisscross Wedge Slide Sandals($750.00) $300.00
Square open-toe with a crisscross vamp and slide style, this wedge heel supports your ankle strongly and makes your look more chic.
15. Gianvito Rossi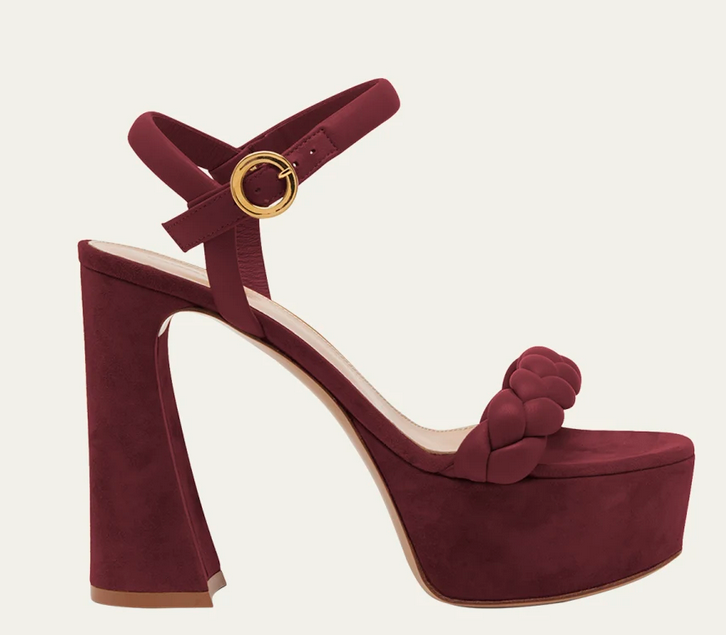 Camoscio Braided Ankle-Strap Platform Sandals($1,095.00) $438.00
Again another pair of platforms for style and comfort.
16. Clergerie Paris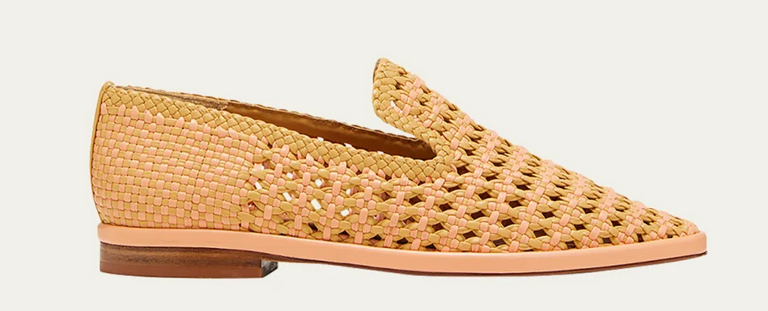 Omen Braided Leather Slip-On Loafers($645.00) $258.00
Perfect loafers for everyday use.
17. Marsell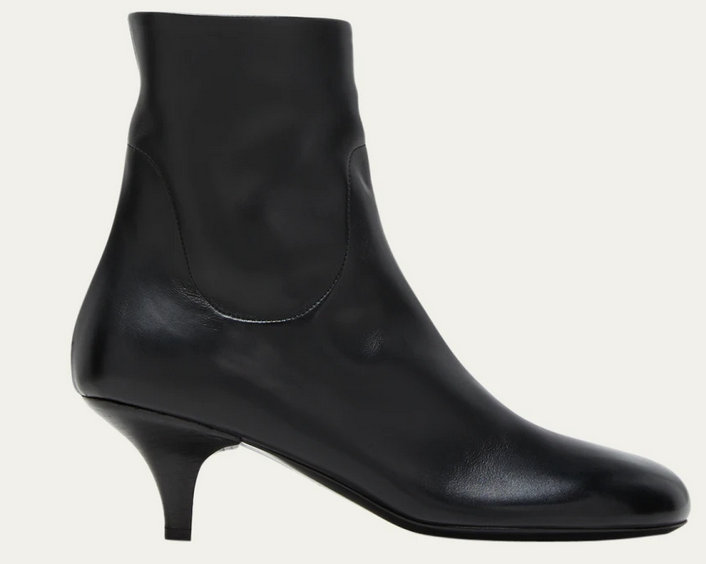 Spilla Calfskin Ankle Booties($1,095.00) $438.00
A classic stiletto heel bootie with round toe with leather lining.
18. Gianvito Rossi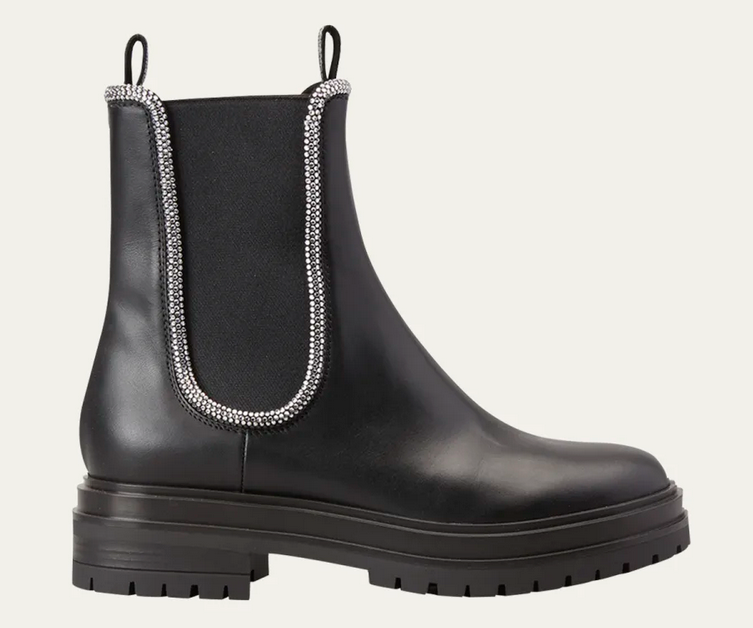 Camoscio Chelsea Boots($1,595.00) $638.00
Following men's footwear as a foundation, these round-toe boots have silver detailing to give them a feminine touch.
19. Ulla Johson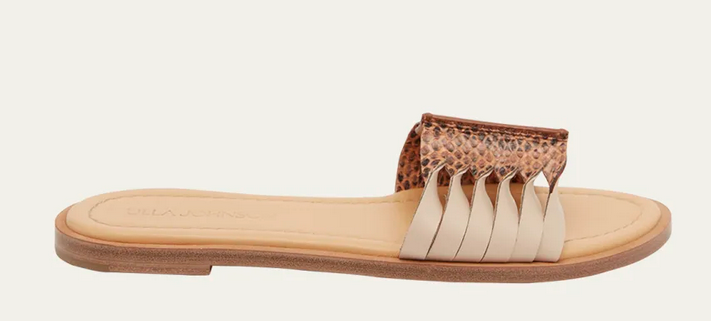 Ameya Twisted Leather Slide Sandals($490.00) $196.00
Slide sandals with twisted snake-printed stacked heels.
20. Nodaleto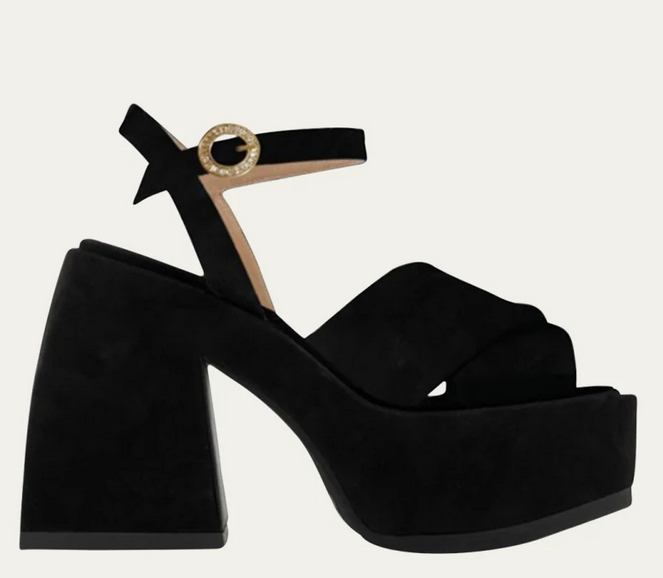 Bulla Joni Crisscross Platform Sandals($795.00) $318.00
These chunky heels would make a perfect combo with party outfits.
21. Gianvitto Rossi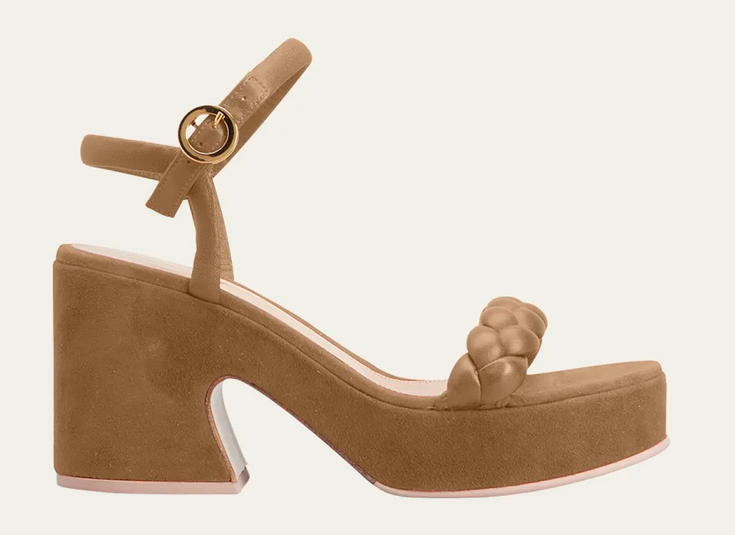 Camoscio Braided Ankle-Strap Platform Sandals($1,095.00) $432.00
If you love heels but are intimidated by one then this is the one for you.