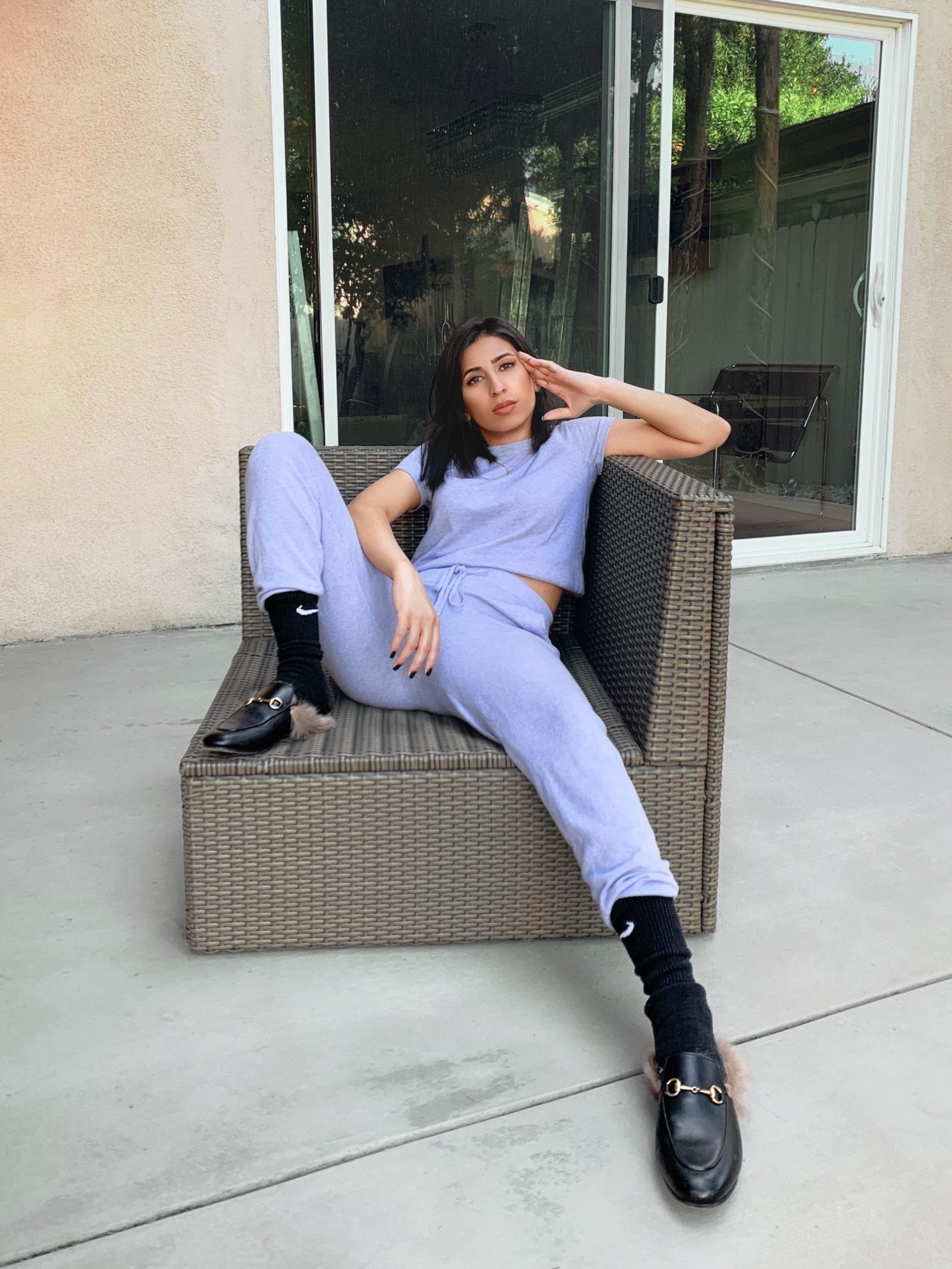 If you were to combine the coming season's most popular sartorial choices, comfort, and fashion, you'd get sweatpants! Boot cut jeans, sweater dresses, and trousers have their own charm. However, considering the current situation where a pandemic replaced parties and gatherings with lounging around at home, sweatpants are the perfect choice for our wardrobes.
Now that fall has almost arrived, here we have a few pairs of sweatpants that are not only comfy and warm but also look chic. From tie-dye to neutral-toned to boyfriend silhouette, these sweatpants are so fashionably thick and versatile that you can also pull them for your socially distant activities, such as two-person outdoor dining, grocery shopping, or walking your dog. Check out the list we have curated for you below!
Waffle Sweatpants ($139)
This one is cozy, comfy, and perfect for lounging around. The tapered slouchy silhouette of these sweatpants is added bonus point.
Ericka Relaxed Joggers ($88) 
Team a white t-shirt and sneakers with these ultra-cozy joggers for effortless smart dressing.
Brooklyn Sweatpant ($225) 
This features French terry lining and soft material that makes it a must-have.
Rocky Slim Sweatpant ($78)
Who thought sweatpants can be so chic until we saw these. This pair of sweatpants with relaxed fitting is versatile enough to take you from day to night.
Tie Dye Sweatpants ($228) $149
This cozy pair of sweatpants with subtle tie-dye print is super cute and worth your love.
Cotton-blend track pants ($90)
From gym to casual outings to chilling at home, these sweatpants are perfect for almost every place and occasion.
Fleece Sweatpant ($115) 
Made from blend of cotton and cashmere, these sweatpants with tapered silhouette looks great and feels warm.
Acid Wash Joggers ($50)
The grey tone and acid-wash look of these joggers are everything that fashion devotees will be talking about.
Sweatpants ($225)
The string hem and the flamboyant color is perfect for fall wardrobe.
Loop Back Sweatpants ($88)
For days when the weather is extremely cold, this snug and warm pair of sweatpants will be there for you.
Renna Two Tone Sweatpants ($64) 
This one is a combination of unconventional and sophisticated looks, credit goes to its two tones.
Hey Chambray Sweatpants ($110)
This one is soft and perfect to sleep in.
High-Waist Cargo Sweatpants ($108)
Cargo pants are trending these days and these sweatpants with large pockets will help you to lead the fashion game.
Double Knit Joggers ($49)
The easy fit of these joggers with no drawstring will be your new go-to option.
Miramar Sweatpants ($225) 
The jeans affect makes this unmissable.
Boyfriend Sweatpants ($49)
The oversized and relaxed fit of the sweatpants in black color will soon be your favorite.