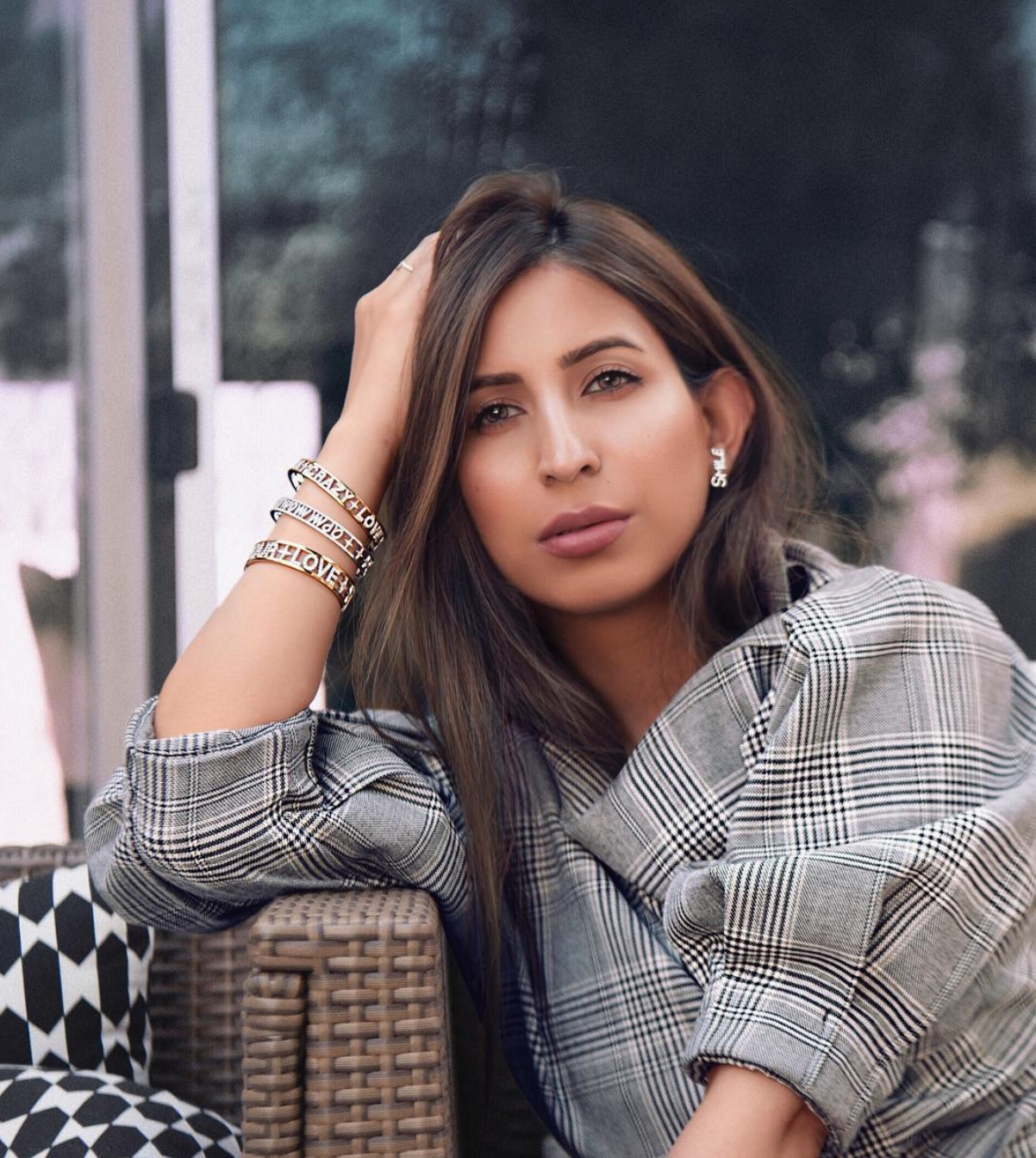 My skincare goals have always included a bright and dewy looking glow at all times. As a matter of fact, it pretty much tops my skincare priorities. So, when it comes to skincare products, my selection is very specific; products that deliver dewy and refreshed-looking skin. Especially when it comes to a cleanser. That is because cleansers have a tendency to strip away essential oils if they are not nourishing enough. So, I researched all the trusted sources and carefully compiled all the information available out there, which led to a conclusion that for a healthy-looking glow, nothing is better than a vitamin C facial cleanser. I picked the Dewy Me Vitamin C Cleanser by Model Off Duty Beauty.
Honestly, I have always been careful about keeping my skin happy and healthy. Perhaps that is why I have always researched my skincare ingredients to the core. After extensive research, I came to the conclusion that when it comes to brighter and healthy-looking skin, vitamin C is unbeatable. Also, I was pretty sure that I did not want to incorporate chemicals into my regimen. That's when I came across Model Off Duty Beauty. This clean beauty brand effortlessly proved that a thoroughly cleansed and gorgeously dewy skin was only one cleanser away.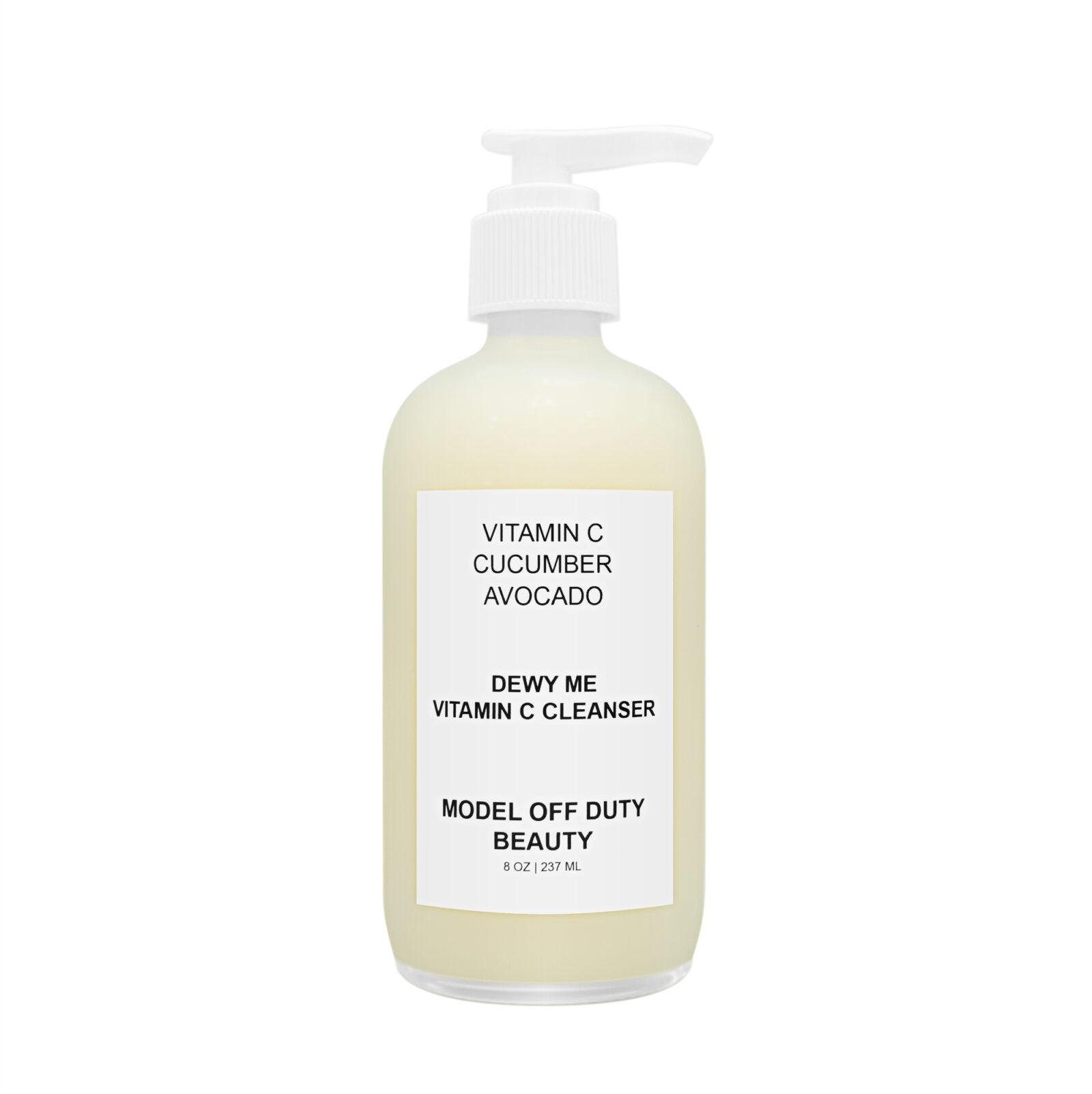 Model Off Duty Beauty Dewy Me Vitamin C Cleanser
I have been using this cleanser as my morning cleanser for over a week now. Honestly, I am beyond satisfied. This clean cleanser is like a daily dose of freshness into my routine. Filled with the powers of natural vitamin C, this gentle cleanser unbelievably skin-friendly. I am obsessed with my glowing cheekbones. Seriously! It never overdrives my skin, but in fact, moisturizes it.
If you are looking for a product that delivers a dewy glow while nourishing it, I highly recommend this MODB cleanser. It has the power to improve complexion, fade hyperpigmentation, and brighten the skin. All that while nourishing your skin with ingredients like natural vitamin C, vitamin B, cucumber extract, and avocado oil.
What Actually Convinced Me?
To be honest, I am pretty stubborn at picking just the right products when it comes to skincare. So, when I say I like this cleanser, there has to be a solid list of reasons behind it. However, the most convincing part about this cleanser was that all its ingredients were 100% naturally sourced. In fact, Model Off Duty Beauty has always been transparent about ingredient callouts. That's how I know my products are 100% vegan, sustainable, cruelty-free, phthalate-free, paraben-free, non-toxic, gluten-free, and non-GMO as well. Here is a short description of how each ingredient adds nutrition to the cleanser.
Vitamin C: This cleanser has the powers of natural vitamin C that works as an effective brightening as well as anti-aging agent. Its boosts natural collagen production and fades away any signs of aging dullness and hyperpigmentation.
Vitamin B: With the powers of vitamin B, this cleanser works to eliminate the slightest chance of excessive dryness. Simply because vitamin B promotes long-lasting hydration along with protection against environmental stressors. Furthermore, it equips the cleanser to treat any inflammation or irritation.
Cucumber: Cucumber makes this cleanser incredibly refreshing. Plus, it serves as a superfood for the skin and It also heals stressed and puffy skin.
Avocado Oil: Incredibly generous in fatty acids, avocado oil promotes restoration as well as rejuvenation of any lost moisture. It makes the cleanser super-hydrating and nourishing at the same time.
Up Next: The 5 best toners to try in 2021 to achieve your skincare goals