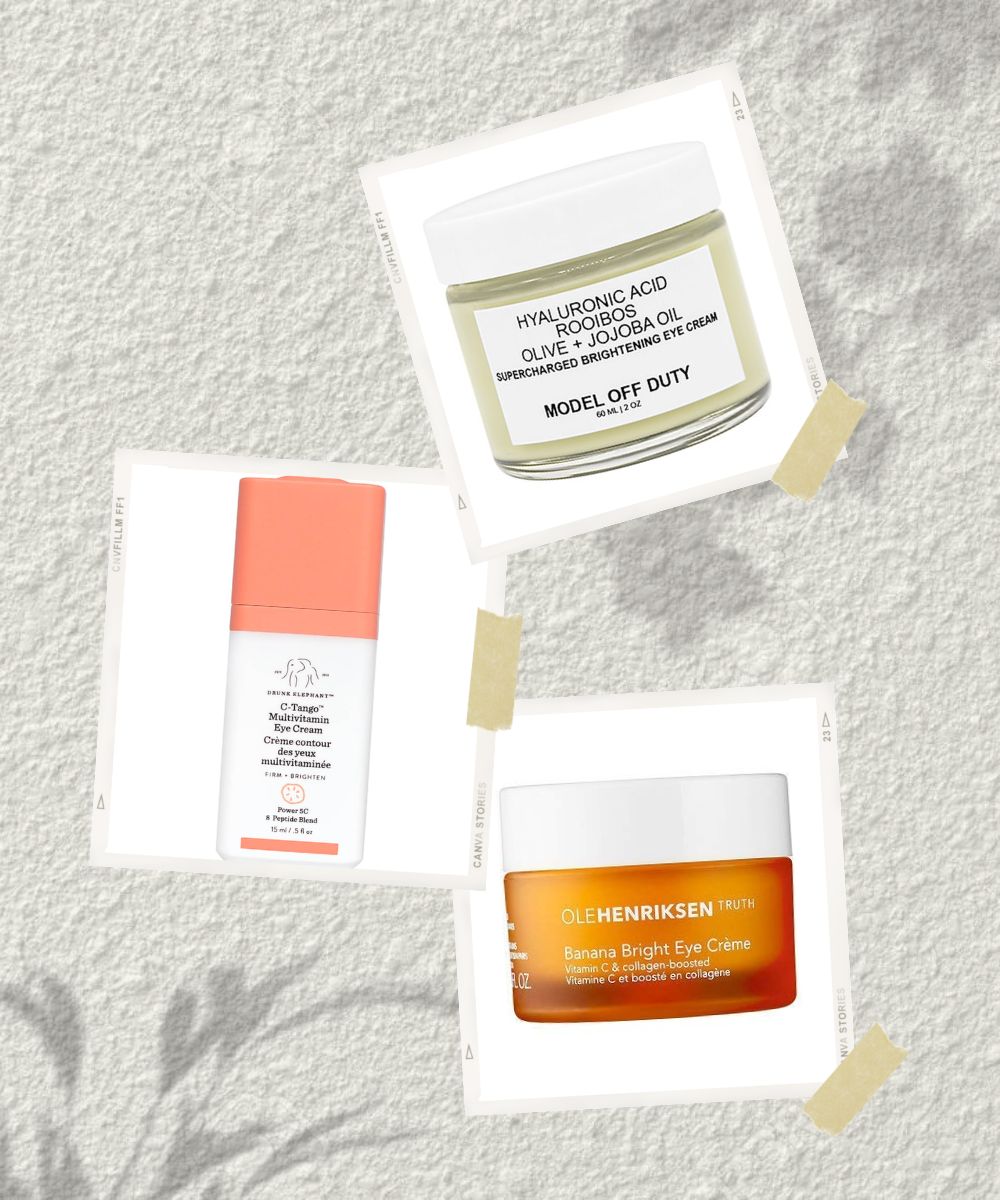 You might pick all the right skincare products to make your skin bright and youthful, but if you do not add a good eye cream into your daily skincare, your face will reveal your age or worse, make you look older. Sadly, this is because the area around your eyes is much more delicate than the rest of the face. This, however, makes it much more vulnerable to the harmful effects of UV rays and pollution. Not only that, this area is more susceptible to early signs of aging as well. That is why you desperately need to add an eye cream to your skincare routine.
To help you with this never-ending quest for the finest eye cream, we have created a list of our favorite eye creams that are far more effective than any other product in the market. In fact, all the finest eye creams in this list offer optimum hydration and save you from all premature aging signs. We have carefully handpicked these finest eye creams of 2022 that can help you deliver a well-rested glow even after an all-nighter.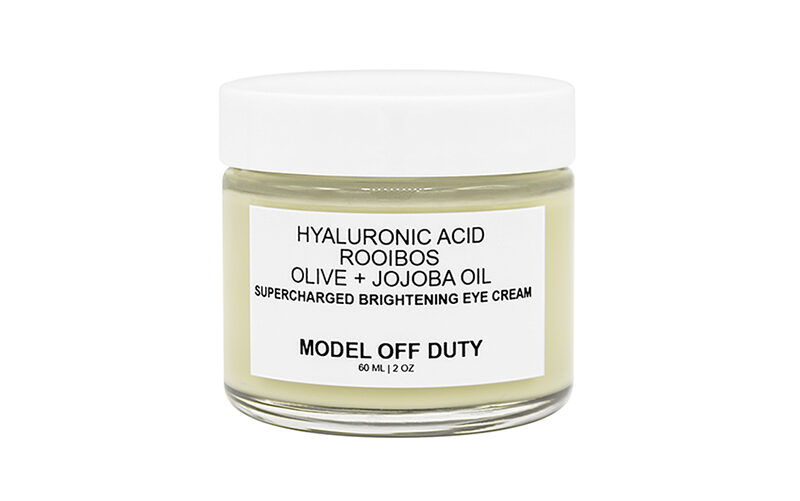 Model Off Duty Beauty Supercharged Brightening Eye Cream
We are obsessed with this Model Off Duty Beauty eye cream. It has the power to rejuvenate as well as brighten the area around your eye, giving you a youthful glow. In fact, the Supercharged Brightening Eye Cream is made up of 100% natural and clean ingredients which makes it the safest pick. Moreover, this natural eye cream is capable of effortlessly healing the area around your eyes. The application of this cream will help you get rid of signs of fatigue. In addition to that, it offers gentle protection of the delicate area around your eye. Bid farewell to any dullness, fine lines, wrinkles puffiness, and dark circles with this perfect pick. This eye cream is a powerful blend of ingredients like hyaluronic acid, rooibos oil, and jojoba oil. These excellent ingredients boost collagen, essentially hydrate, and moisturize to make you look years younger.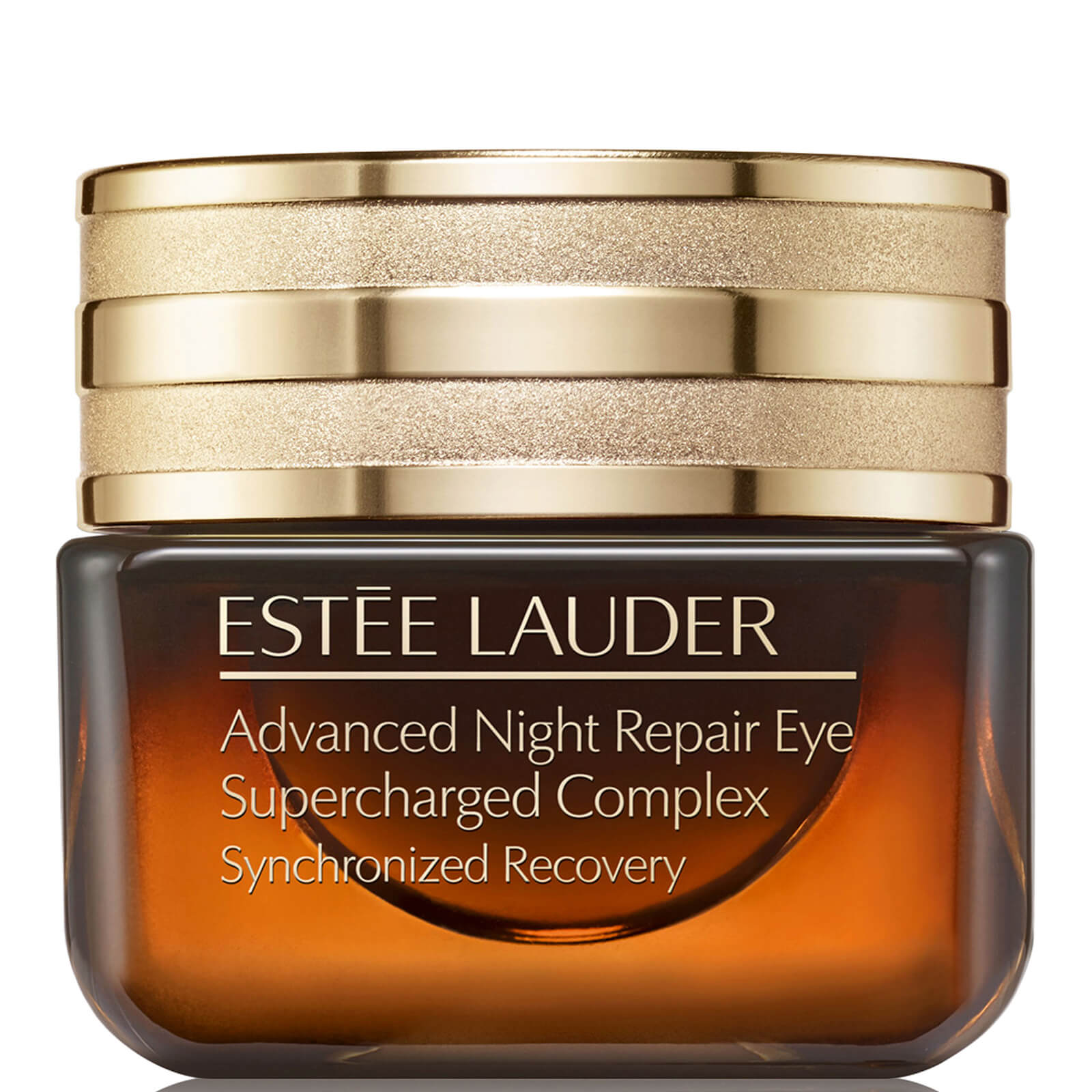 Estee Lauder Advanced Night Repair Eye Supercharged Complex
The Advanced Night Repair Eye Supercharged Complex is an excellent treatment that effortlessly repairs the area around your eyes. In fact, it can help you get rid of any visible impressions of a lack of sleep. Pick this eye cream for protection against UV rays and harmful environmental stressors. In fact, if you are looking for a product to get rid of puffiness, fine lines, wrinkles, or dark circles around the eyes, you must opt for this product. With just a few applications of this eye cream, this treatment will give you a synchronized recovery. The benefits of this cream include a much more brightened, hydrated, and fresh look around the eyes.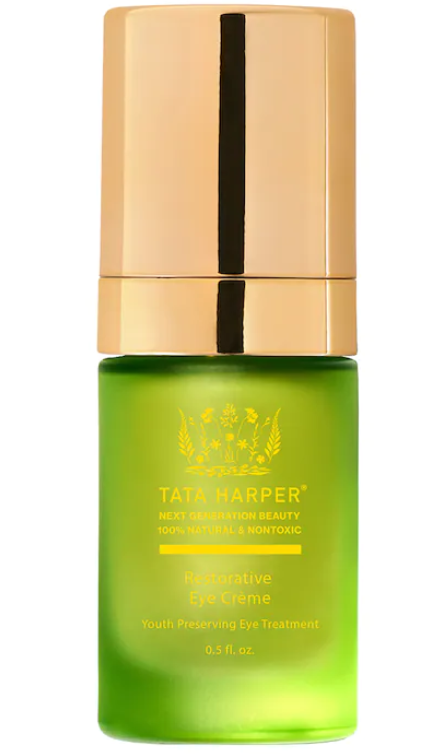 Tata Harper Restorative Anti-Aging Eye Cream
This is a brilliant skincare brand. The Restorative Anti-Aging Eye Cream is one such clean beauty product that is a 100% natural peptide-powered restorative eye cream. This cream can minimize your wrinkles while hydrating your skin. In fact, in just a few applications, this product can give you a depuffed look for refreshed-looking eyes. It is suitable for all skin types. This rich cream can help you get rid of all the signs of aging. This Tata Harper product is the perfect amalgamation of peptide-rich Spanish lavender, safflower oleosomes, and buckwheat wax.
Drunk Elephant C-Tango™ Vitamin C Eye Cream
The C-Tango™ Vitamin C Eye Cream by Drunk Elephant is an exceptional mixture of influential antioxidants, refreshing ceramides along with natural plant oils. Apart from this, it contains several other soothing ingredients – all of them specially intended to revive and repair your under-eye area. Moreover, this gentle formula can be effortlessly added to a morning or nightly skincare routine. This mild cream is unimaginably potent when it comes to improving the most stubborn signs of aging. This rich cream is extraordinarily restorative because of its composition made up of peptides, vitamin C, and cucumber extract. Pick this fragrance-free cream for the firm and bright youthful-looking skin you have been craving.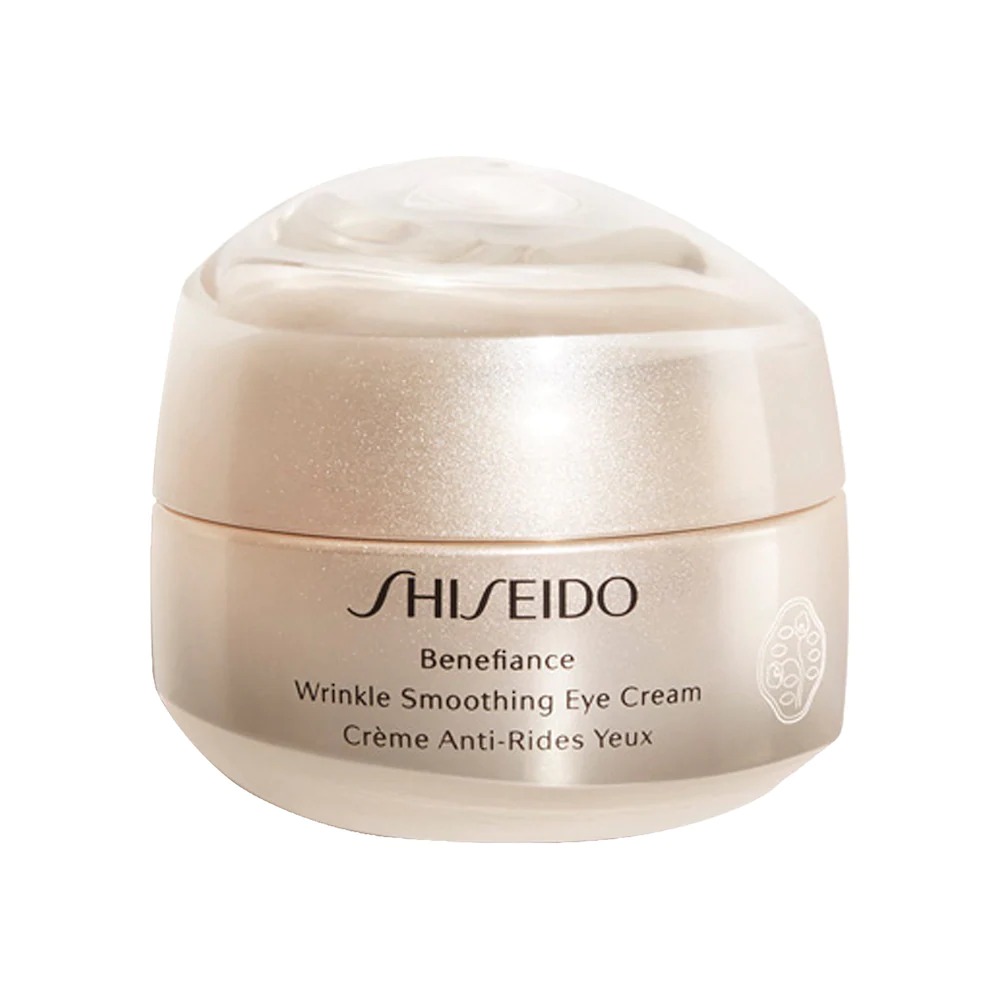 Shiseido Benefiance Wrinkle Smoothing Eye Cream
This Japanese smoothing eye cream is the best pick to deal with any big or small eye concerns. Skincare issues like stress lines, fines lines under your eye, lid creases, puffiness, or even dark circles can be tackled with this cream. This cream helps your skin by offering 48-hour hydration, resulting in a firm and radiant skin. The Benefiance Wrinkle Smoothing Eye Cream is one of the most powerful, anti-aging eye cream that is capable of proving visible outcomes within a week of its use.
Olehenriksen Banana Bright Eye Crème
The Banana Bright Eye Crème helps you wake up even before you apply any makeup. The application of this eye cream is bound to give you bright and radiant skin under your eyes. It is tailored to immediately target signs of aging like fine lines, dark circles, or wrinkles. You must pick this product for a visible age-defying outcome. This lightweight cream is power-packed with collagen to make your skin firm and smooth. Apart from that, it offers the utmost hydration while illuminating the skin. This cream is packed with vitamin C-filled banana powder. This excellent cream can make your under-eye area bright in your complexion and help you achieve a well-rested look all day long.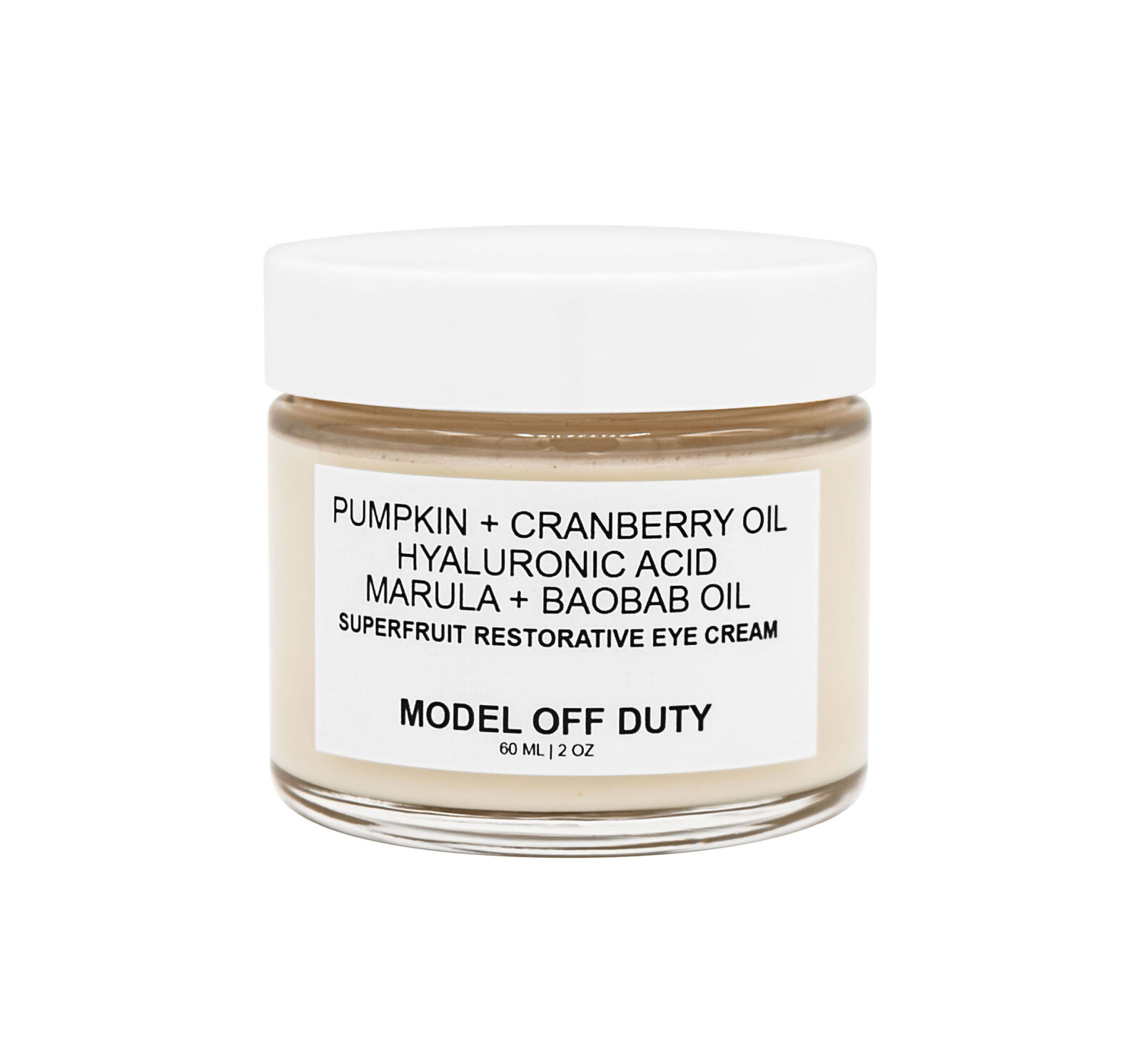 Model Off Duty Beauty Super-fruit Restorative Eye Cream
We particularly urge you to pick the Super-fruit Restorative Eye Cream by Model Off Duty Beauty because we believe genuinely believe in ingredients like pumpkin seed oil, cranberry seed oil, hyaluronic acid, and baobab oil. In fact, we are firm believers that the skin absorbs whatever we apply to it. That is why natural and effective ingredients are our go-to staples when it comes to skincare. This is one such 100% natural, clean, and vegan eye cream that is tailored to effectively lift the skin under your eye. Along with that, it firms, hydrates, and brightens the skin, giving you a younger appearance.