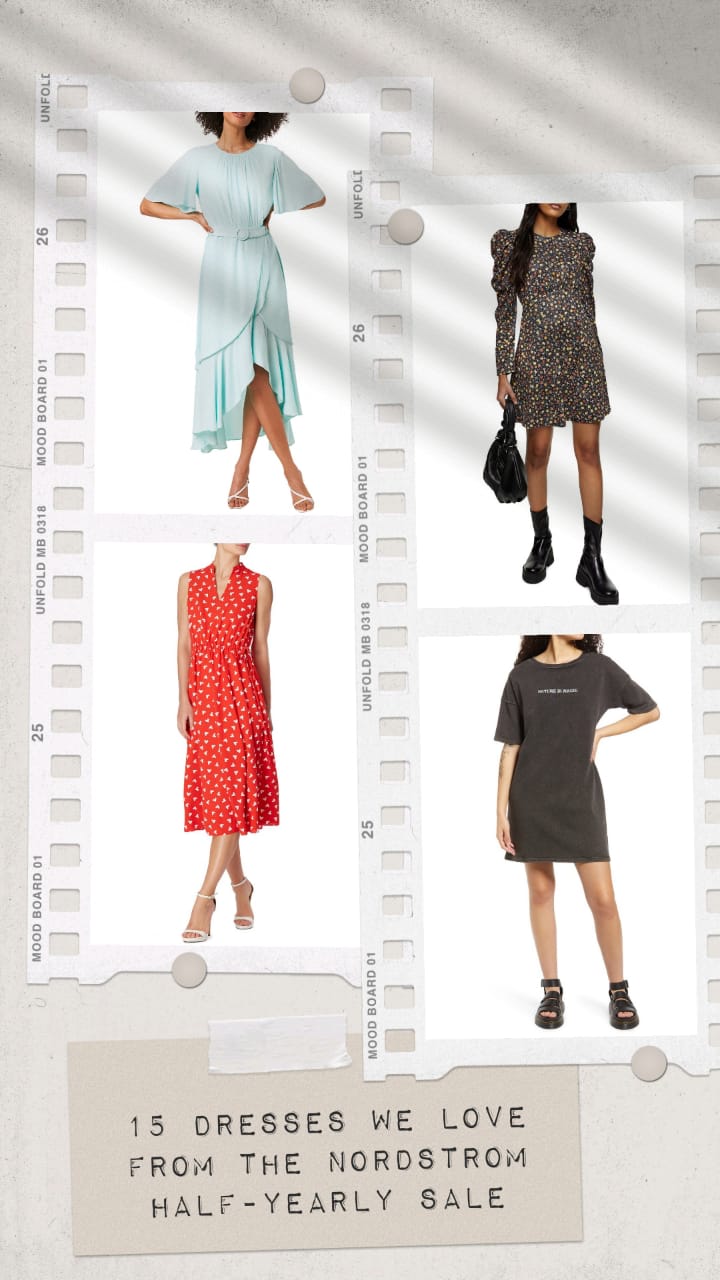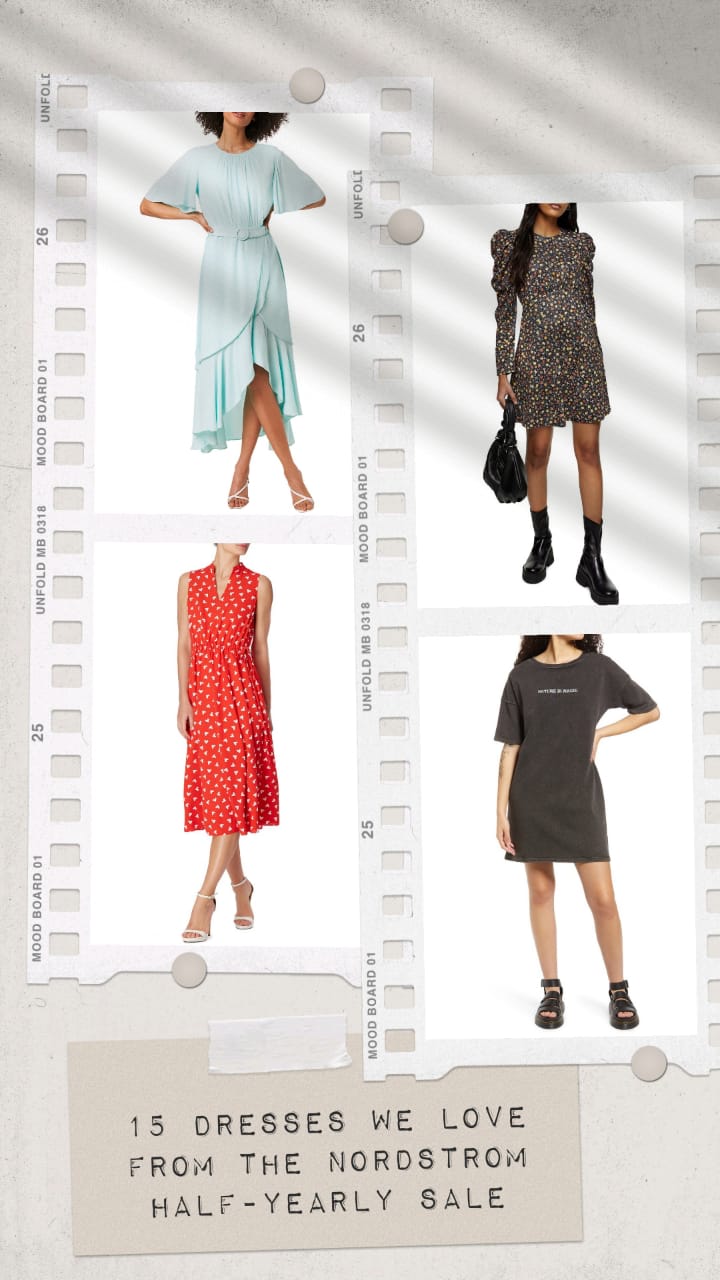 Can you ever have enough dresses in your wardrobe? As summer approaches, and more and more people get vaccinated, we are all on the precipice of strutting around in fancy clothes – be it for beach outings, casual get-togethers, or summer parties. So, if you are an avid fashionista with an undying love for jaw-dropping dresses, it makes sense to splurge on the crème de la crème in that department.
But if you are someone who has a hard time slipping out of your elevated loungewear and putting on a crisp new dress, you are not alone. The urge to incorporate fashion in your wardrobe at the cost of functionality sounds like a strange thought after spending more than a year in cozy fits. We get it. That's why, we have cherry-picked 15 dresses from Nordstrom Half-Yearly Sale that are downright flaunt-worthy, but at the same time, deliver maximum coziness.
Nordstrom's Half-Yearly Sale kicked off on May 26, 2021 and will last until June 6, 2021. So, if you want to add the best styles for spring and summer to your wardrobe without hurting your wallet, scroll below to check out the 15 best on-sale dresses. Hurry, they are selling out like hot cakes!
15 Dresses From Nordstrom Half-Yearly Sale We Are In Love With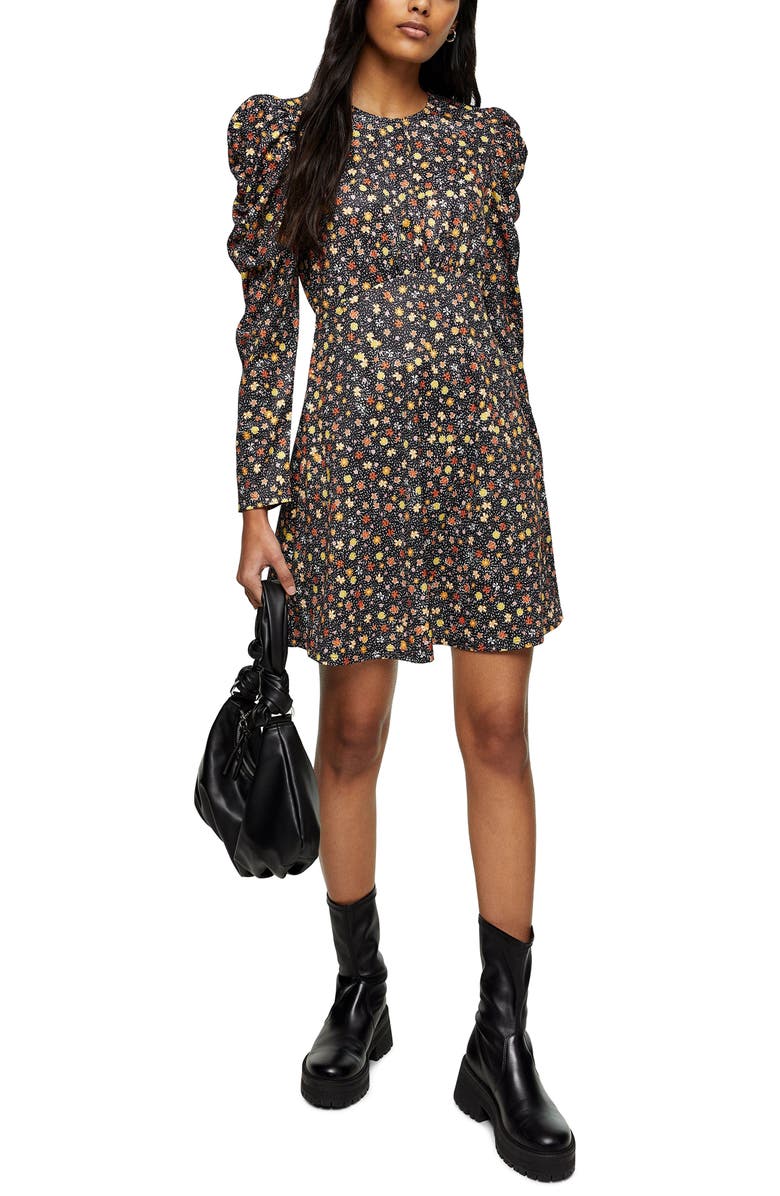 Ruched Jersey Long Sleeve Minidress ($45) $30.15
Puff sleeves entered the style circuit somewhere around last year, and they are evidently in no mood to make an exit. And we're not complaining. Just look at this minidress adorned with dainty floral print, which gets a chic update with puff sleeves – and you will know why it is a favorite among the fashion flock.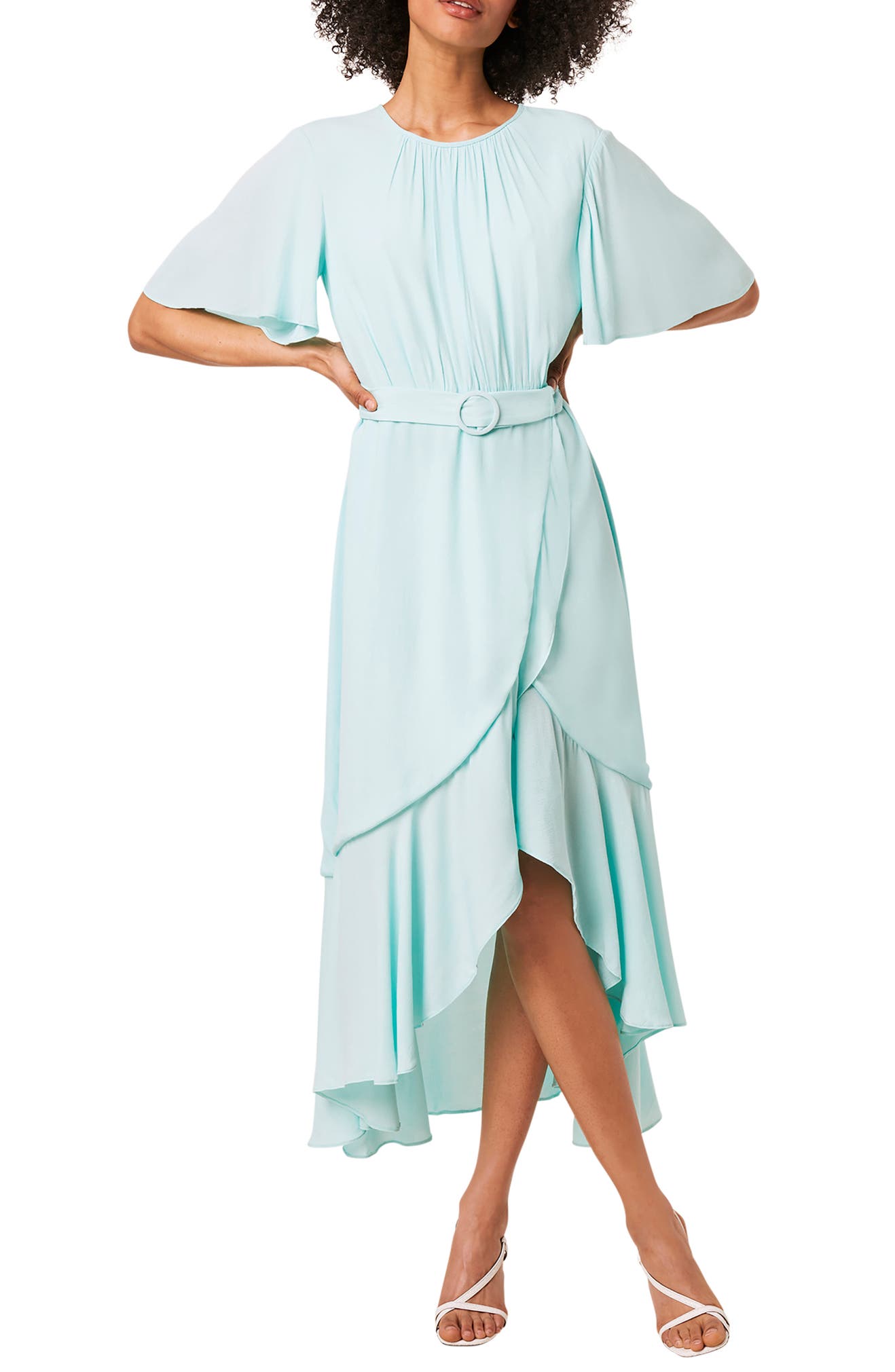 Emina Belted High/Low Midi Dress ($148) $88.80
We all love a midi dress for the summer. But, if you are tired of wearing that same typical midi dress year after year, we can relate. That's why, we have our eyes set on this alluring midi dress, which is elevated with fluttering sleeves, a tie-belt, and a high/low hemline. The cool mint blue hue makes it an even fresher pick for the warm season waiting ahead.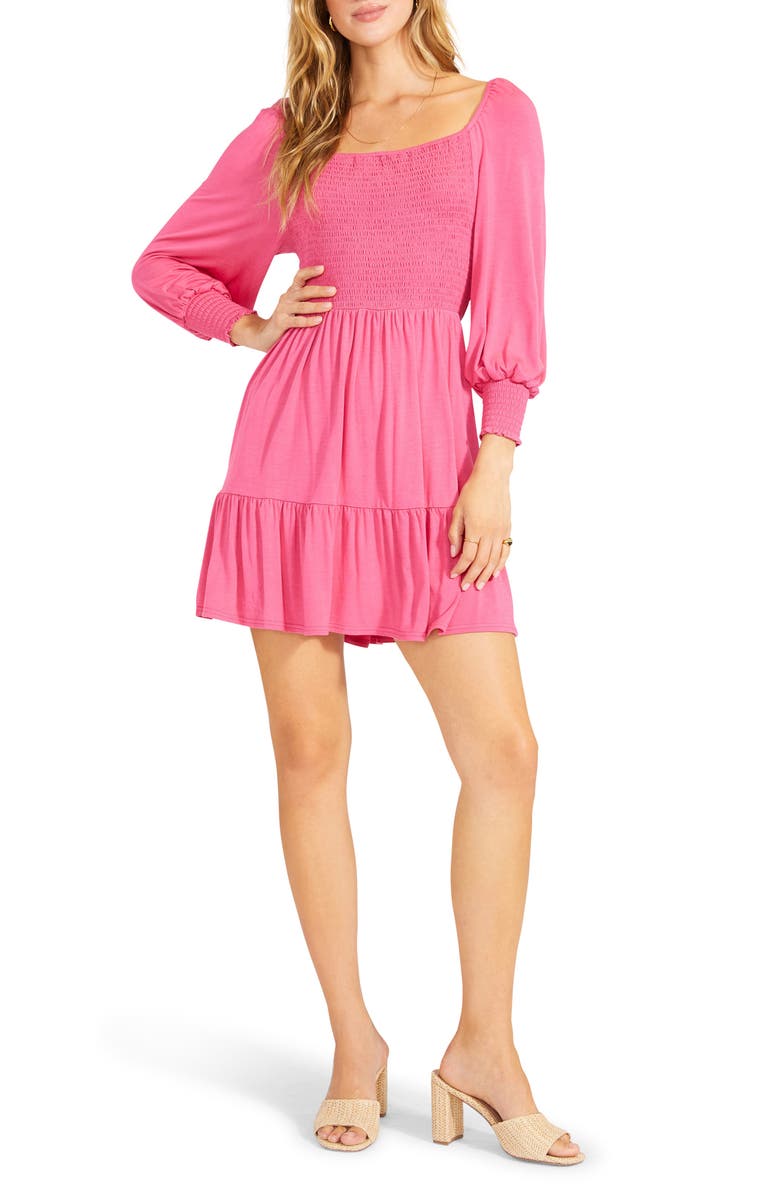 Let's Go Smock Bodice Long Sleeve Minidress ($79) $47.40
The season of fun and frolic is almost upon us. So, if there was ever the best moment to ditch the neutrals and opt for a pop of color, it is this one. This minidress with a smocked bodice and a cute raspberry hue exudes a cute charm that is impossible to resist. We're already going gaga over this number.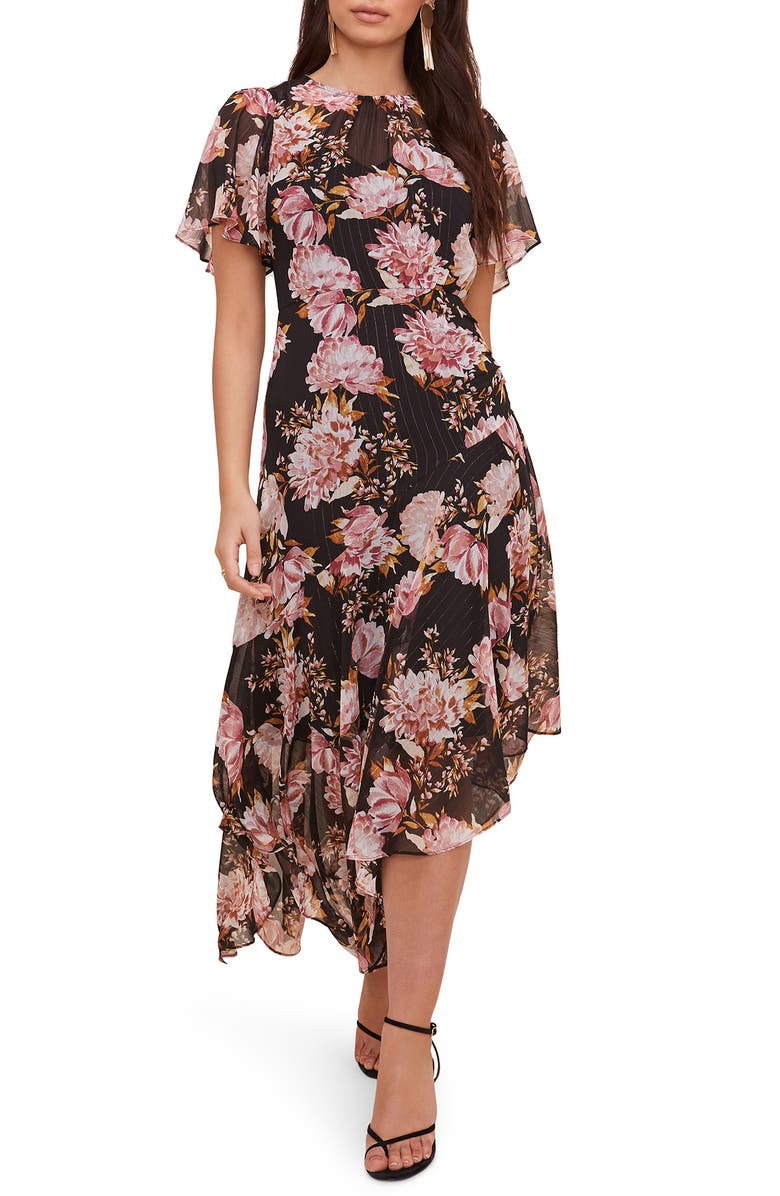 Floral Print Dress ($89) $53.40
An absolute classic! Huge floral patterns are gaining momentum in the fashion world right now, and this floral dress, with fluttering sleeves and an asymmetrical hemline, is so stunning that we cannot take our eyes off it. Wear this with strappy sandals to slay the sartorial scene this season.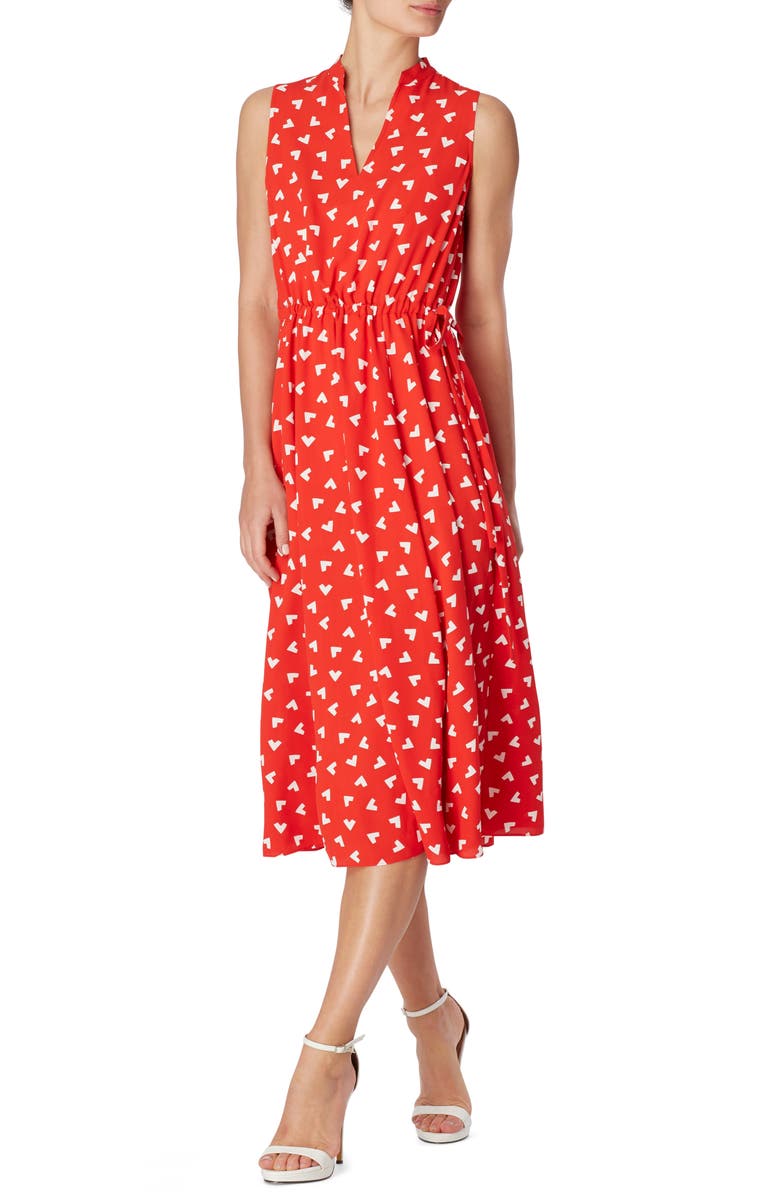 Print Sleeveless Midi Dress ($129) $77.40
Dainty heart print adorns this stunning sleeveless midi dress that features a slight flare at the hem. A drawstring at the waist adds a stylish dimension that elevates the silhouette of the dress even further. To put it simply, this is a dress you cannot miss out on if staying fashionable is your mantra for the season.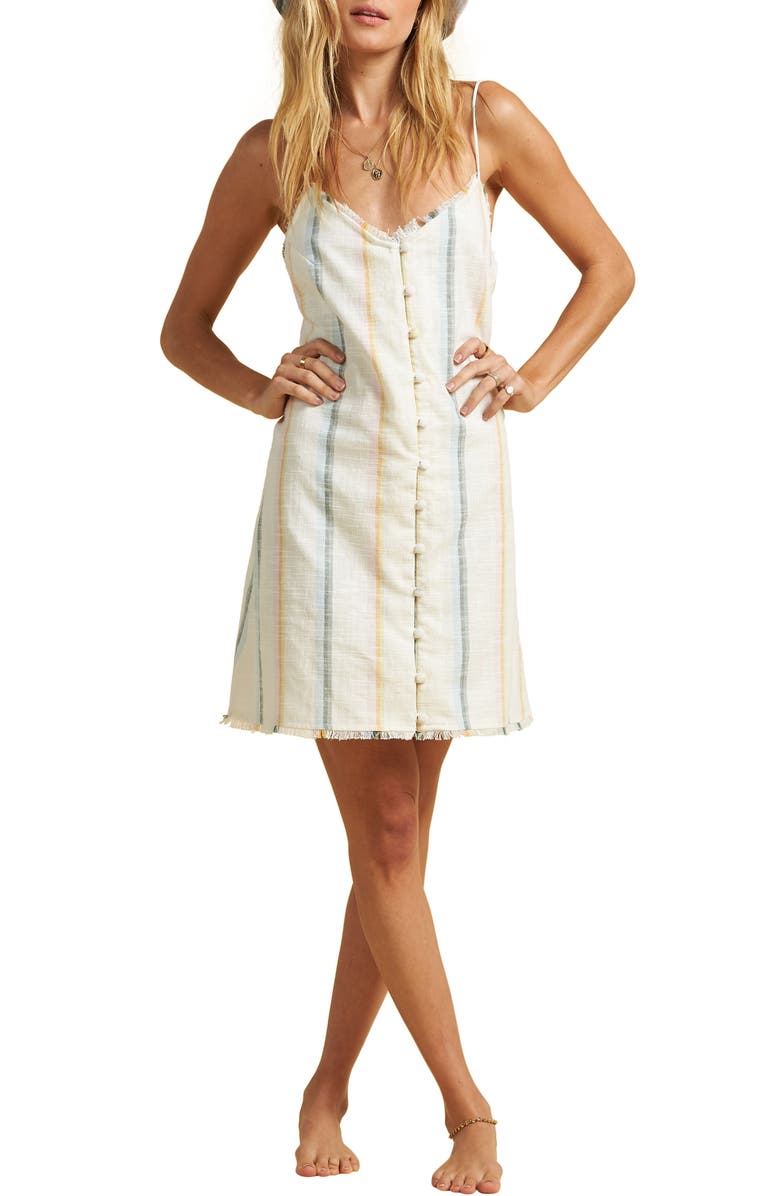 x The Salty Blonde Sunny Stripe Sundress
If you are looking for the perfect sundress for your next beach outing, this is your pick. Faded stripes cover this cotton sundress that has buttons at the front and thin, tie-able, adjustable straps at the back. We are in love, to be honest, with this number.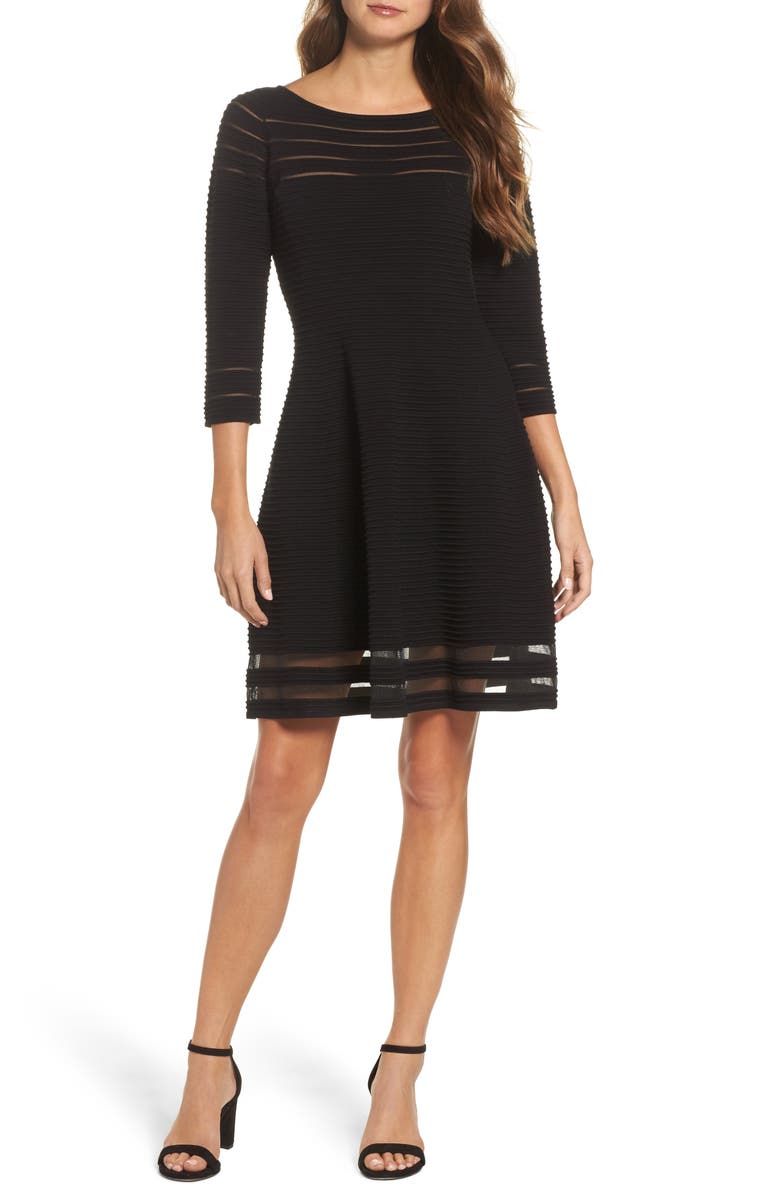 Mesh Fit & Flare Dress ($128) $76.80
LBDs are never ever going out of trend. And this dress, in a meshed knit fabric, is proof. It will take you from desk-to-dinner without an iota of effort. This polished pick is just what every wardrobe needs when it comes to versatility, and we're sure you'll agree.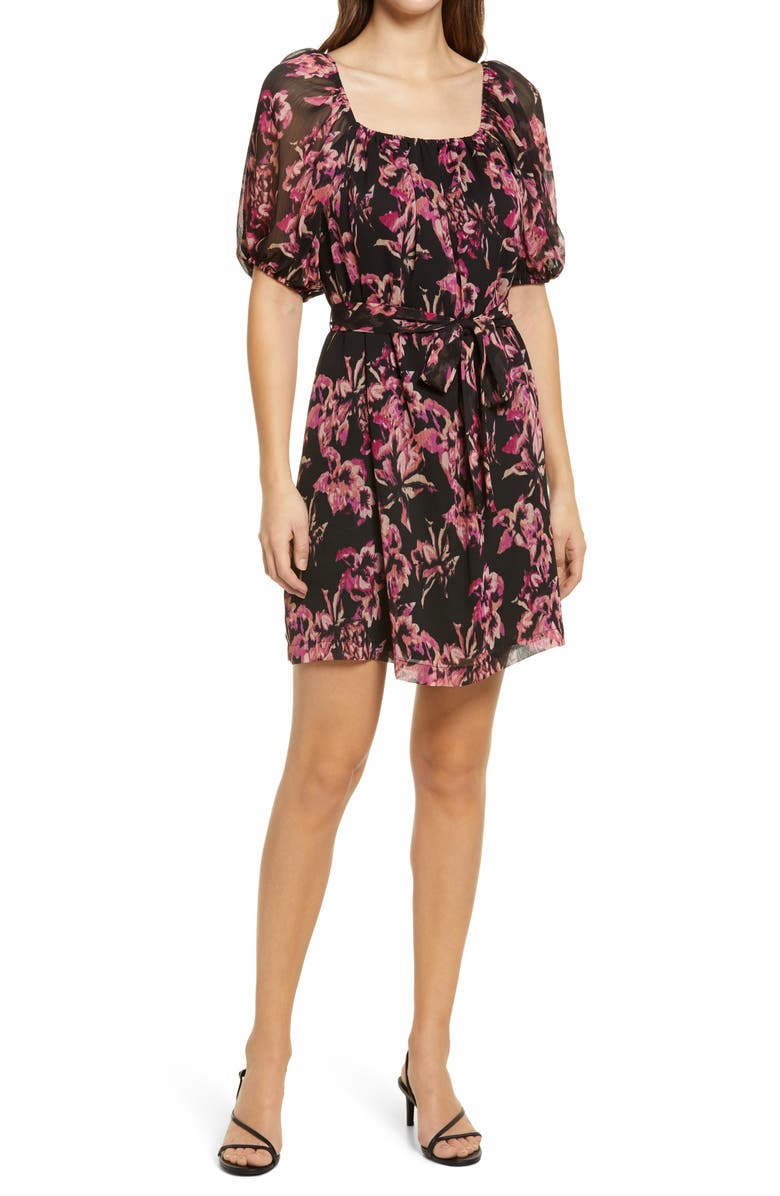 Floral Belted Minidress ($69) $41.40
There are two factors that make this floral mini dress so popular. First, it comes with a belted waist for that cinched-in effect. And it features an elasticated square neckline, which means you can either style it as one-shoulder or drop the neckline for an off-the-shoulder look. It's mini, it's floral, it's belted – this is a versatile dress that no fashion lover can turn a blind eye to.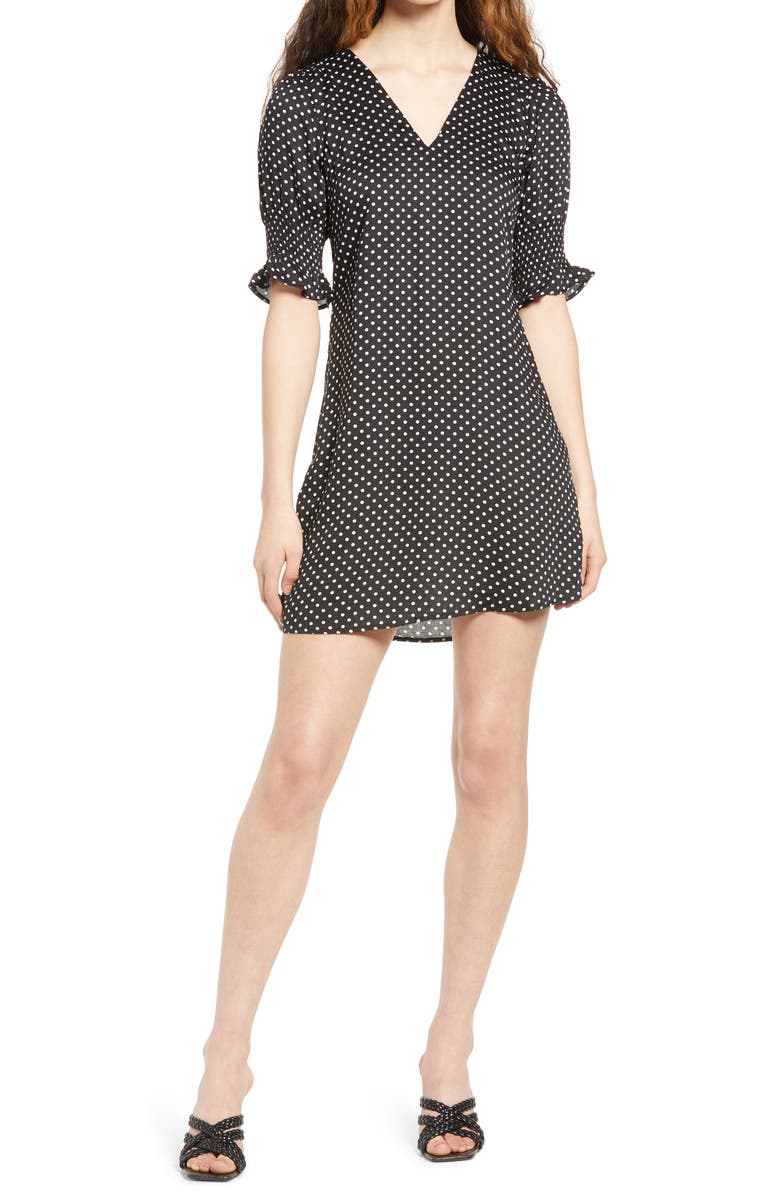 Fie Smocked Dress ($65) $39
If there is one word to describe this dress, it's 'alluring'. Polka dots and puff sleeves add a retro touch to the contemporary V-neck silhouette of the dress. Since vintage fashion is in full swing at the moment, there is no excuse for missing out on this stylish pick.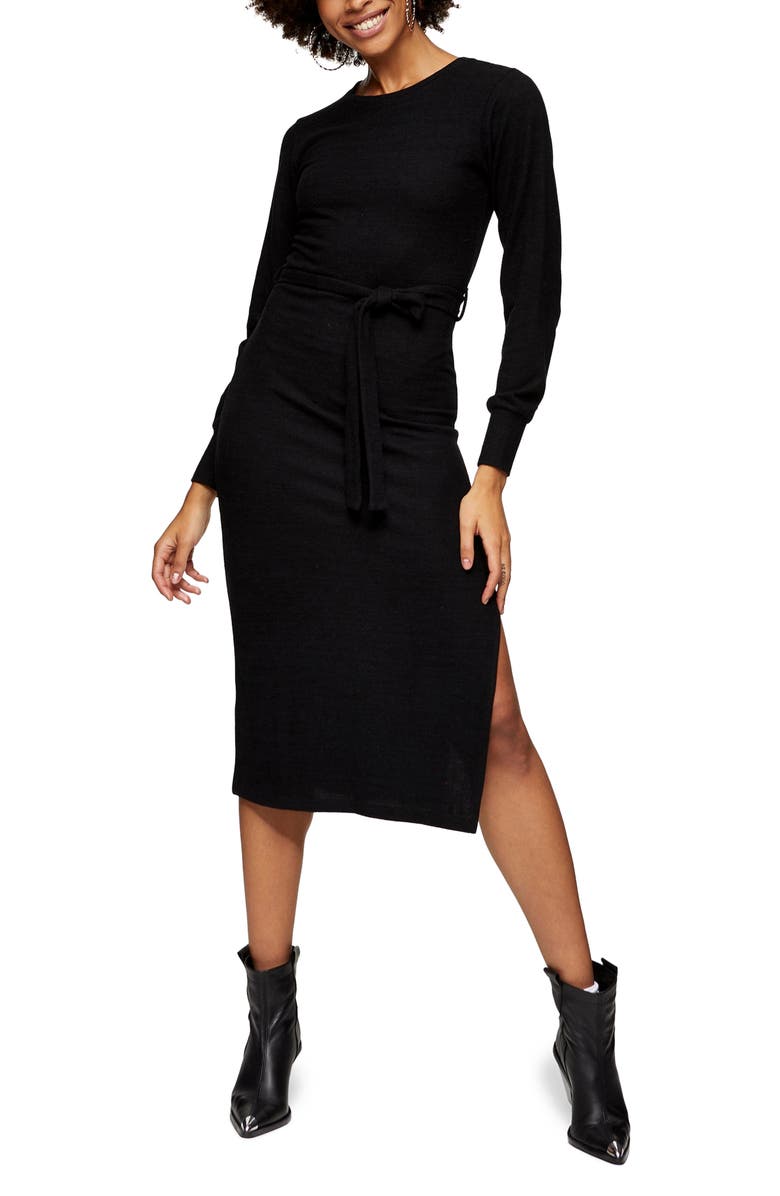 Long Sleeve Knit Midi Dress ($55) $36.85
If busy prints aren't your thing, check out this solid black midi dress with a side slit and a tie belt. Tailored from soft knit fabric, this pick is ideal for days when it's warm outside and chilly inside. It's effortlessly casual, and we love it!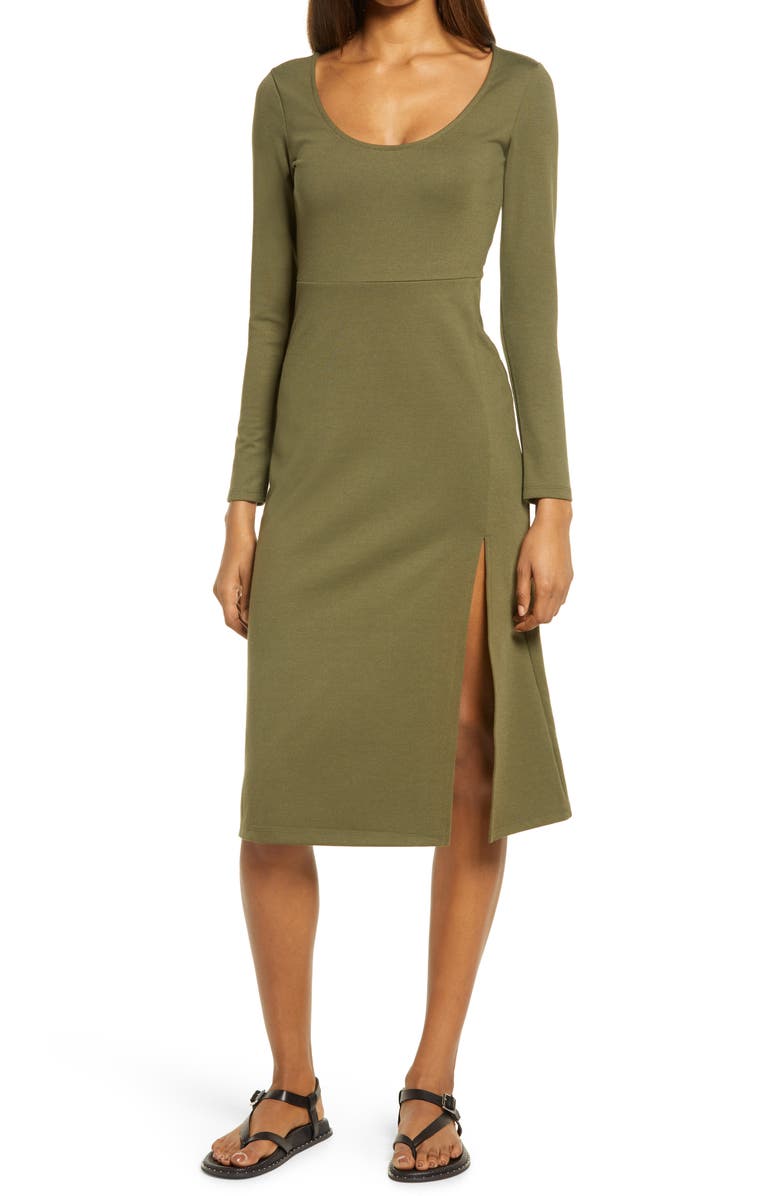 Long Sleeve Side Slit Midi Dress ($49) $29.40
If you want to add a bit of color to your wardrobe without compromising on minimalistic style this season, have a look at this midi dress. A side slit enhances the appeal of a solid olive-hued midi dress that is already made chic with a scooped neckline. It's a timeless classic, if you ask us.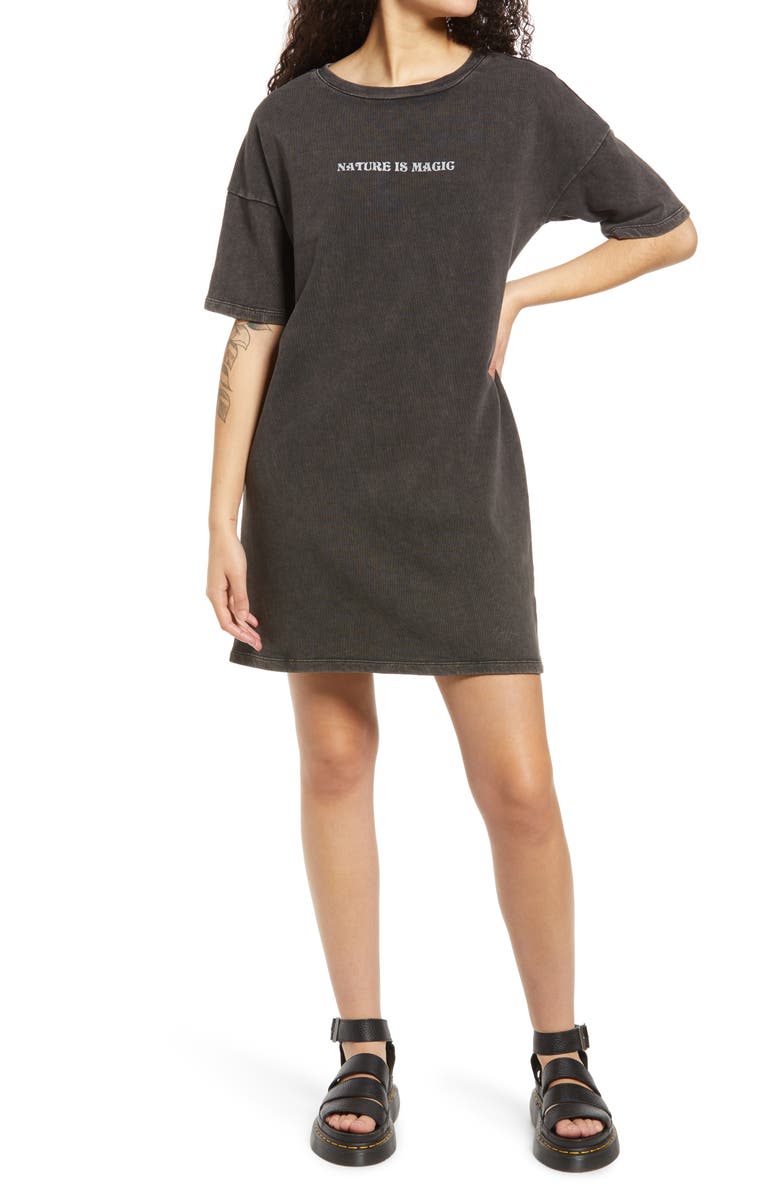 Graphic T-Shirt Dress ($45) $27
Sometimes, when you don't feel like dressing up, and just want to laze around at home in a cozy, comfy outfit, this is the dress that will check all your boxes. This graphic t-shirt dress comes with a meaningful message printed across the chest, and it's relaxed silhouette is what loungewear dreams are made of.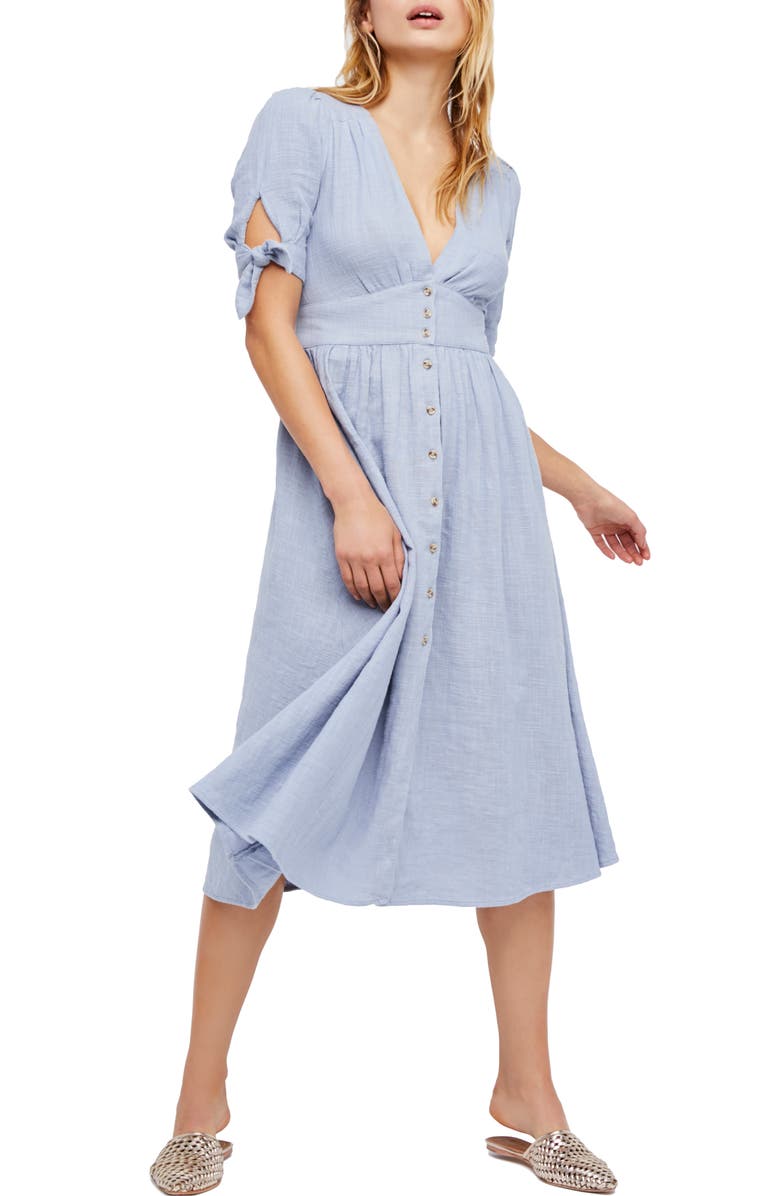 Love of My Life Midi Shirtdress ($108) $64.80
This dress is the perfect amalgamation of retro and modern design. A deep V-neck adds the required drama to a vintage-inspired dress featuring tie-cuffs. A basque seamed waistline gets inverted on this number, which makes the pick even more irresistible. We're adding this dress to cart right away.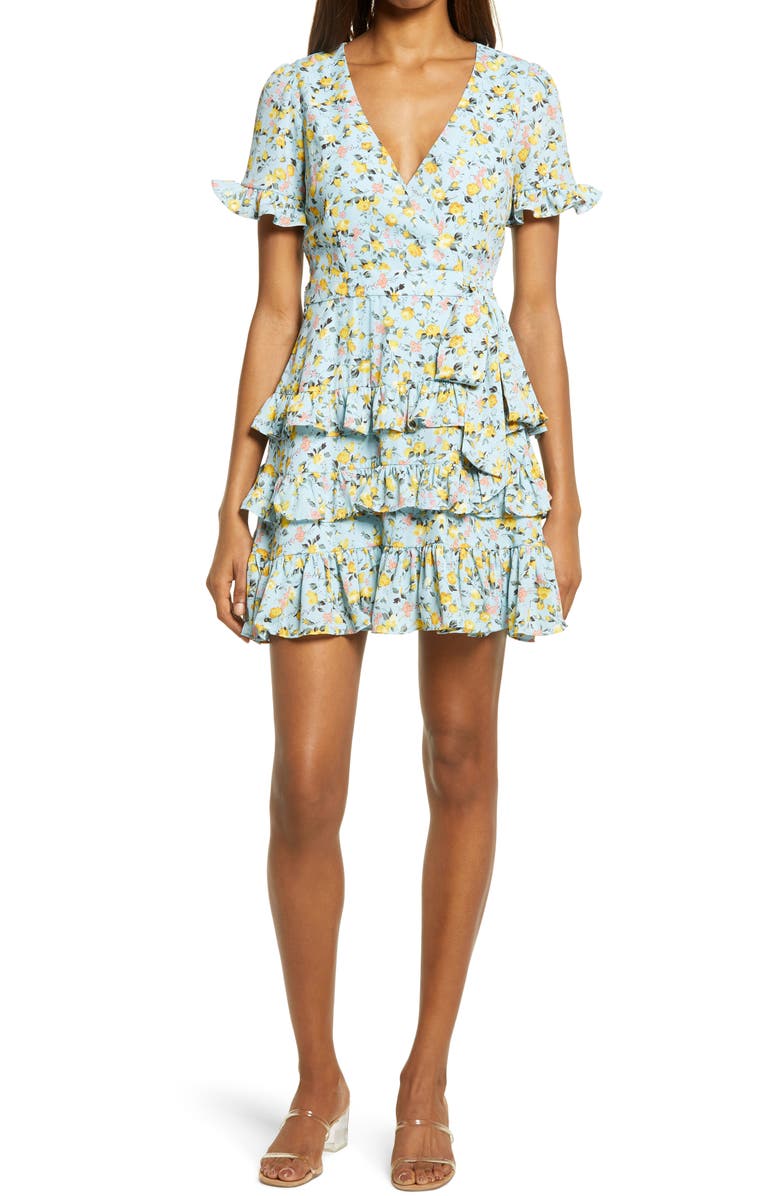 Caught My Eye Floral Tiered Ruffle Minidress ($69) $41.40
Swirl and twirl in this tiered ruffled mini dress that features a pastel hue and dainty floral prints. The V-neck, combined with a wrap silhouette, exudes a fun vibe that's fit for the season.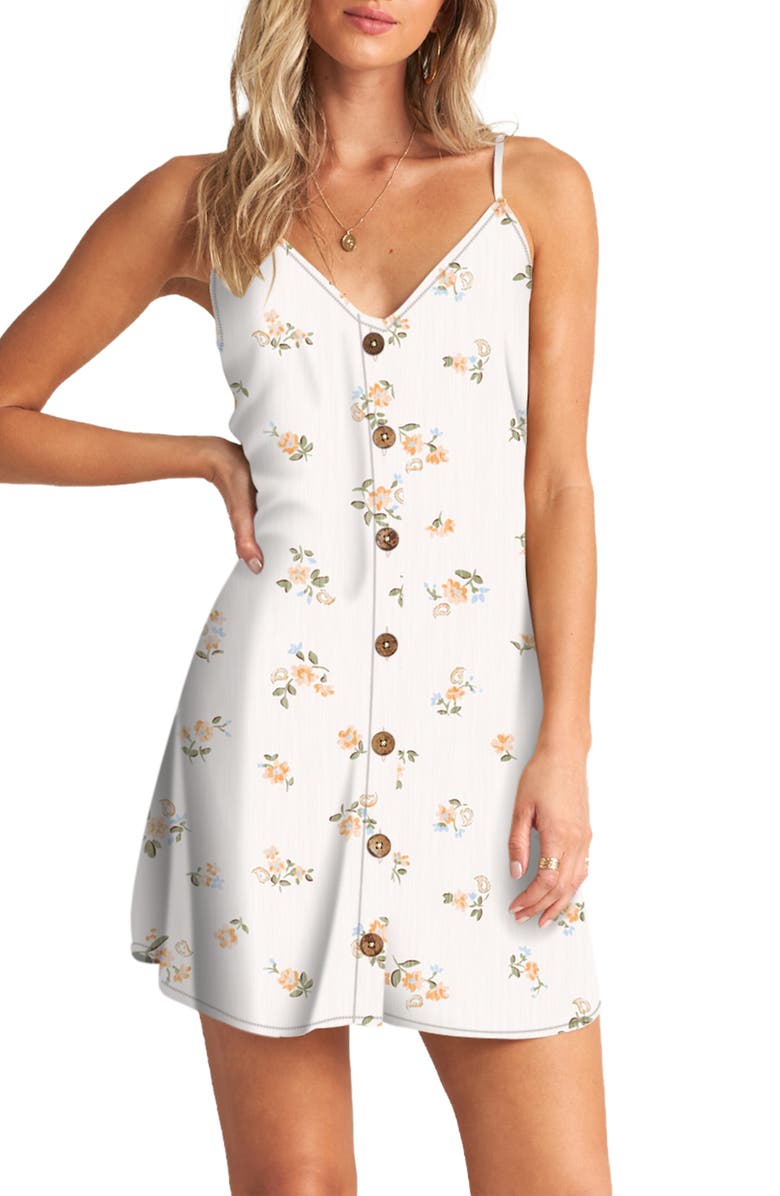 Sweet For Ya Sundress ($45.95) $36.76
Customize your fit before you step out into the sun with this sundress that comes with tie straps that are adjustable. Colorful floral print on this bright white dress creates a clean contrast that is perfect to welcome summer in.