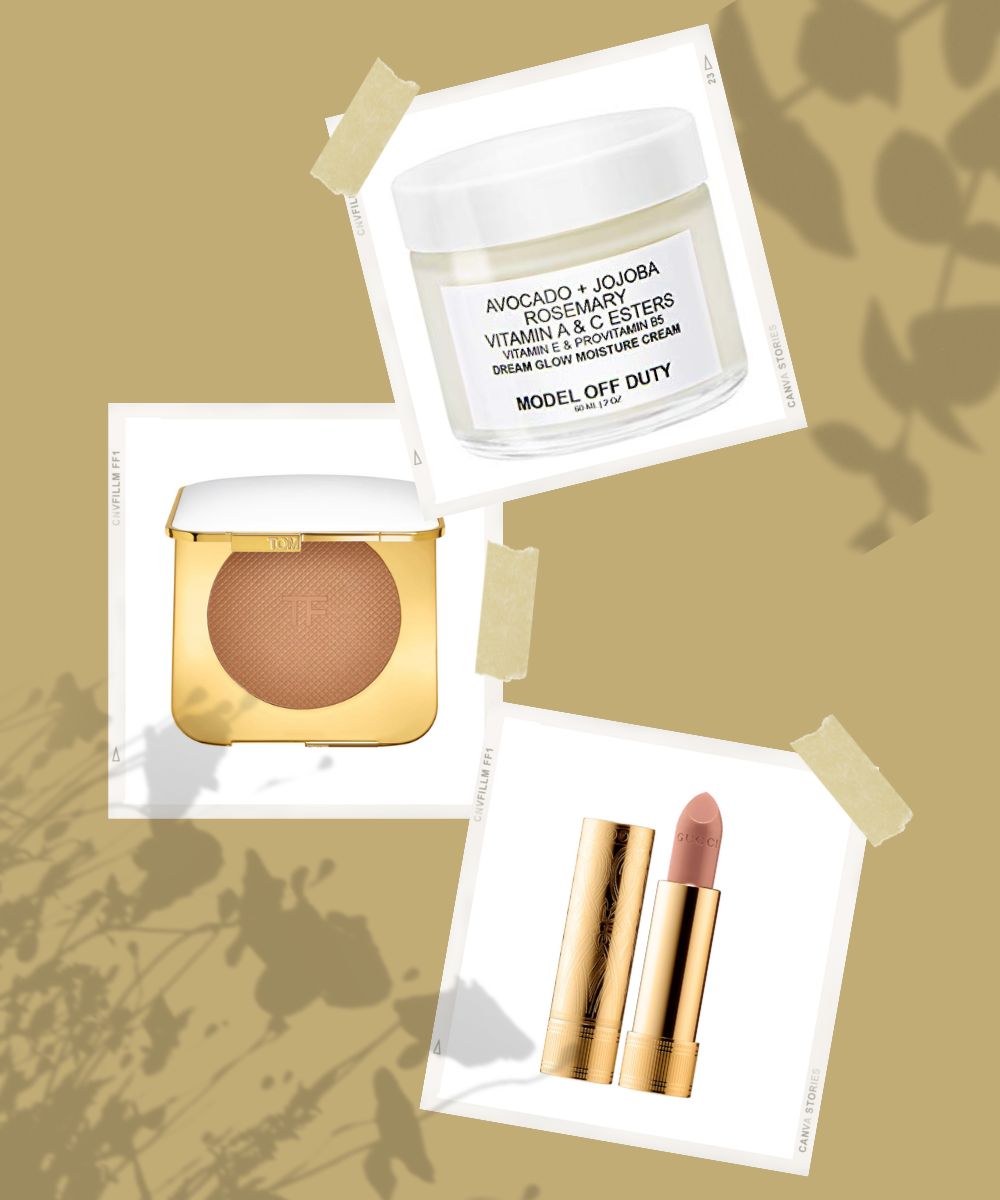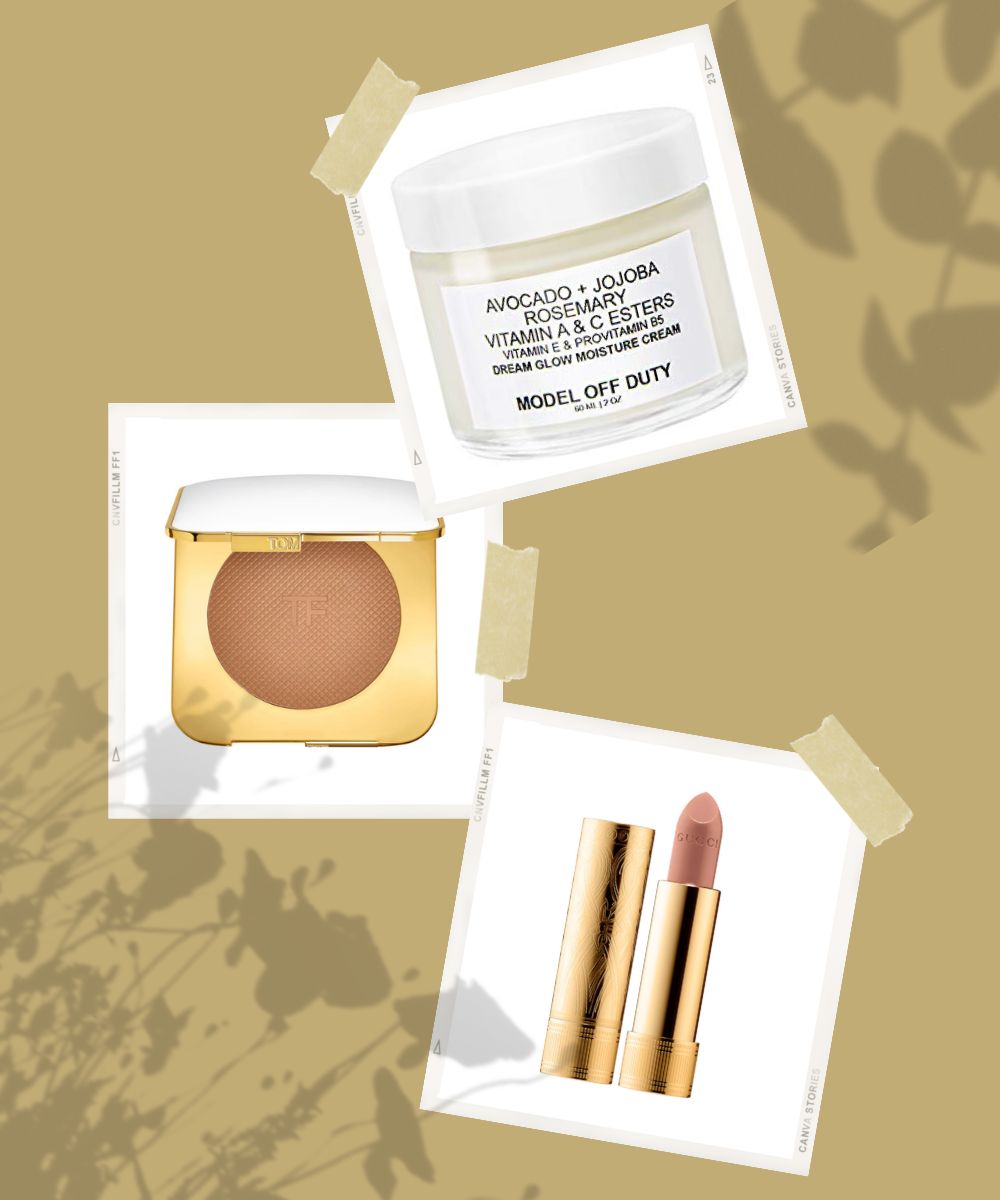 While, we are all excellent at doing our everyday makeup, every now and then a big event comes up where we want to look our best without looking like we tried so hard. Bookmark this little article for when that special event comes along, we promise it will come in handy. Whether it's a simple date night or fancy dinner the minimal makeup look is all you need to look effortlessly chic in no time. Here's to creating your minimal makeup pack right away.
Let's face it, whether it's the red carpet or your Instagram feed, the nude makeup look is everywhere. In fact, it is one of the hottest beauty trends right now. The best part is everybody can pull it off, and it takes minimal time, money, and zero effort. Trust us, a minimal makeup pack is perfect for every skin tone, facial features, and face shape. It's quick, it's trendy, and it's so versatile. Yes, the faux naked-faced look can be your go-to look on a breezy brunch with your girls or a big night out. If you dare to go nude when it comes to makeup, let the neutral shades take over. Yes, let your naturally dewy complexion do the talking. If you seriously want to master the no-makeup look, you are going to love our millennial guide to a minimal makeup pack for an effortless yet flawless finish.
#1 Cleanse & Moisturize
If you seriously want to nail the no-makeup look, always cleanse and moisturize your face before your makeup. This helps in creating a better base. Trust us, it makes all the difference in the world. The cleanser clarifies the skin and eliminates any excess oil, pollutants, and dirt. On the other hand, the moisturizer balances the oil and gives a dewy or matte glow.
We highly recommend adding this vitamin C cleanser for naturally bright and glowing skin. For the perfect moisturization experience, we recommend the Dream Glow Moisture Cream because it is completely lightweight and immensely hydrating at the same time. Plus, they are clean and super easy to layer.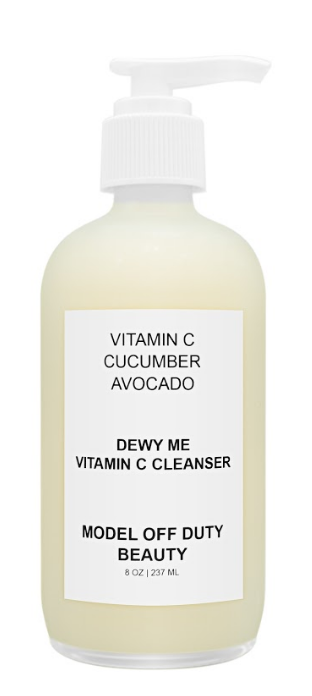 Model Off Duty Beauty Dewy Me Vitamin C Cleanser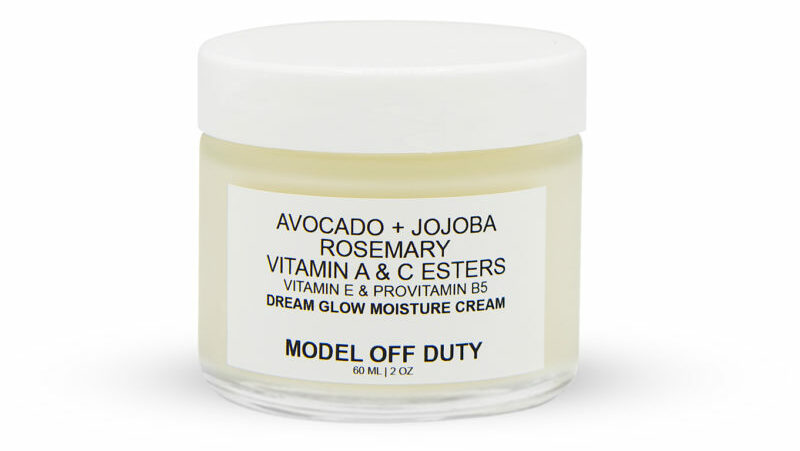 Model Off Duty Beauty Dream Glow Moisture Cream
#2 For The Perfect No-Makeup Look, Conceal; Don't Cover
If you are going for a nude make look, you need to resist the urge to cover your face with a foundation. Moisturize your face well to achieve that fresh skin effect, and use a concealer to conceal all the spots and blemishes. However, if you find your skin uneven, you must use a dewy water-based product for an even and glowing complexion. Don't overdo it, though.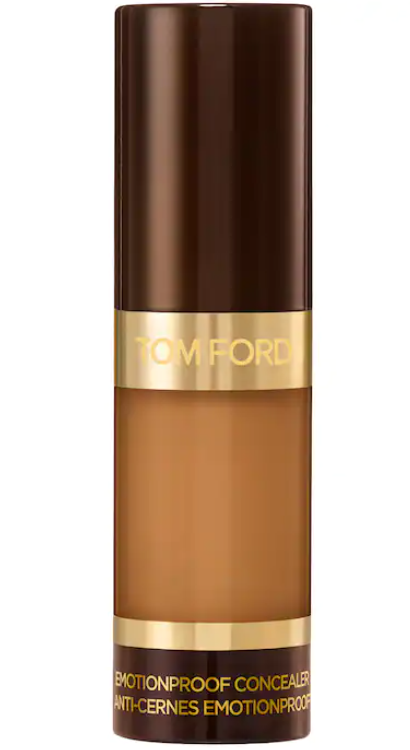 Tom Ford Emotionproof Concealer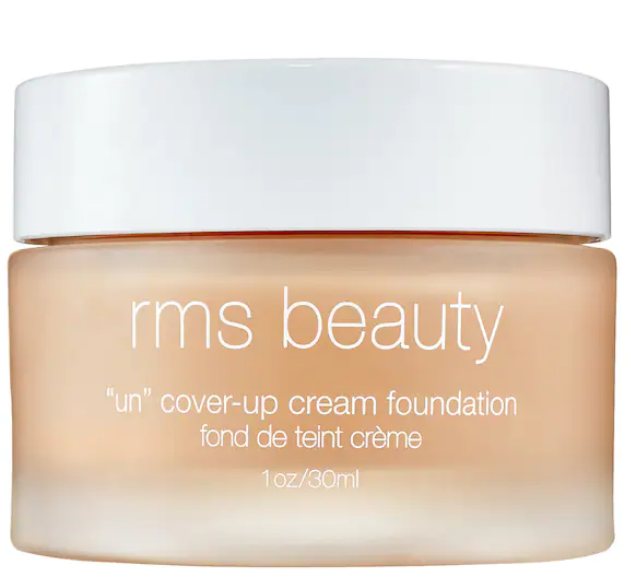 RMS Beauty "Un" Cover-Up Natural Finish Cream Foundation
#3 Say No To The Bright Blush; Go For A Soft Bronzer
Your bright pink blush is a big no-no when you want to achieve the perfect no-makeup look. Go for a skin-toned bronzer instead. Also, avoid contouring your face; it may look too made up. Rather use shadows with an angled brush for a subtly sculpted yet natural look.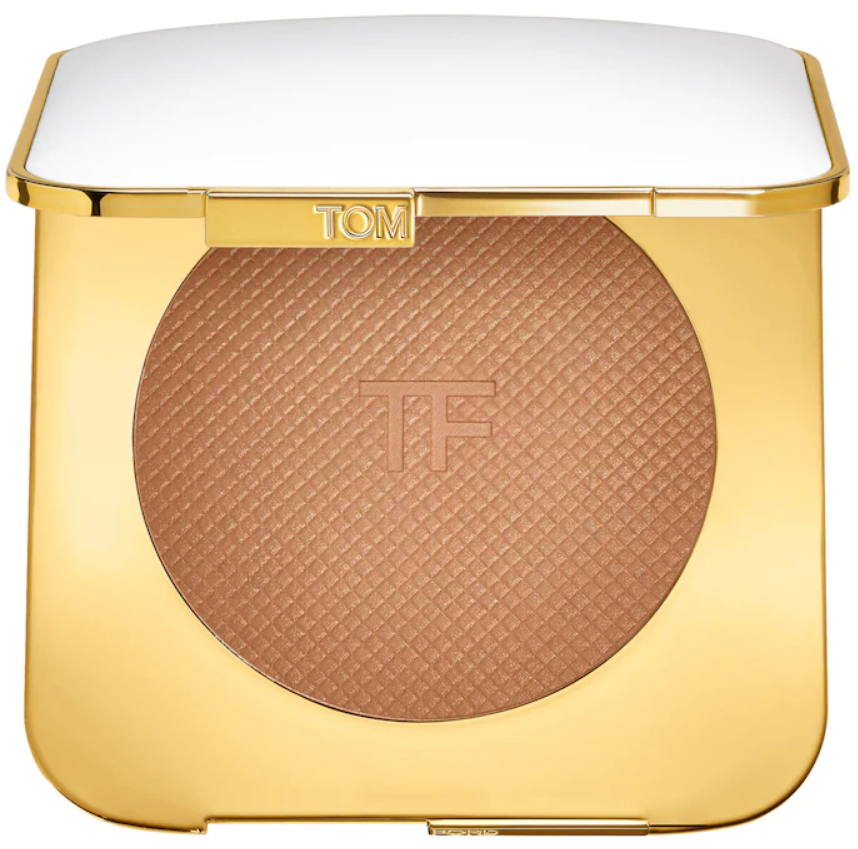 #4 Toss The Eyeliner & Pick A Mascara
For an ideal nude makeup look, you need to go soft on the eyes. Remember, the goal is to give a faux natural look. So, you will need black mascara, an eyelash curler, and a neutral eyeshadow palette. The trick is to skip the eyeliner, focus on the lashes and pick a subtle eyeshadow to cover any discoloration. Avoid any glitter or dark colors.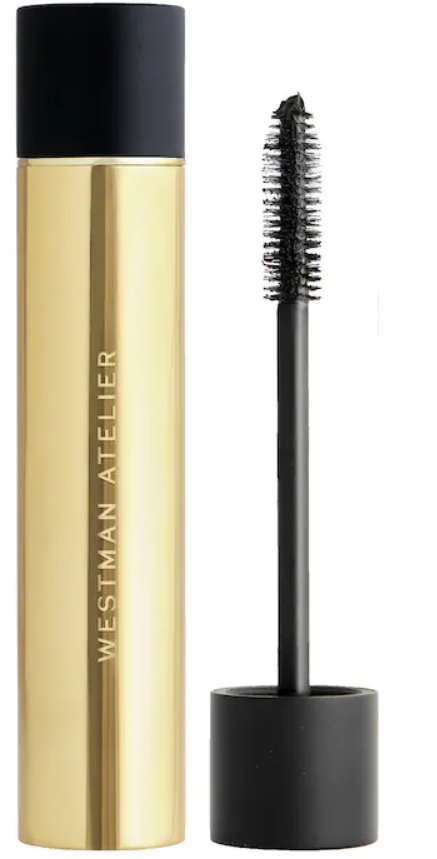 Westman Atelier Eye Love You Volumizing Mascara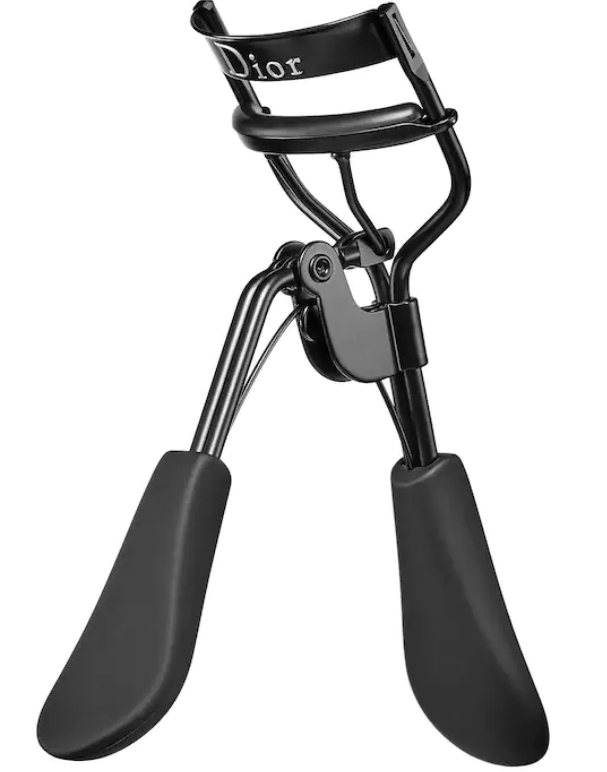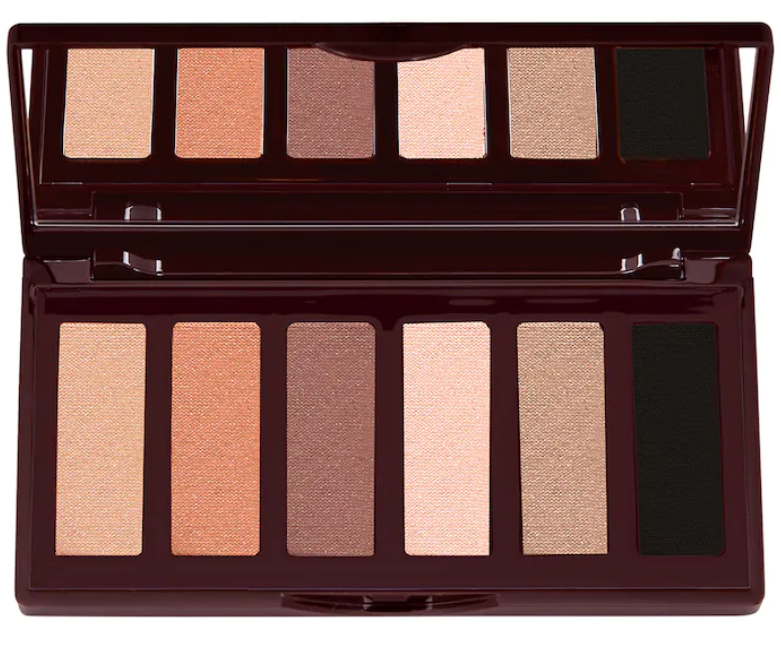 Charlotte Tilbury Super Nudes Easy Eyeshadow Palette
#5 Make Your Brows Stand Out!
Let your brows stand out. You can use a spoolie brush to set the hair in a defined position. Again, you don't want to make them look too made up. So, avoid filling it with big solid strokes with a pencil; go for smaller and finer strokes that look natural. For perfectly natural-looking brows, you must use an eyebrow gel.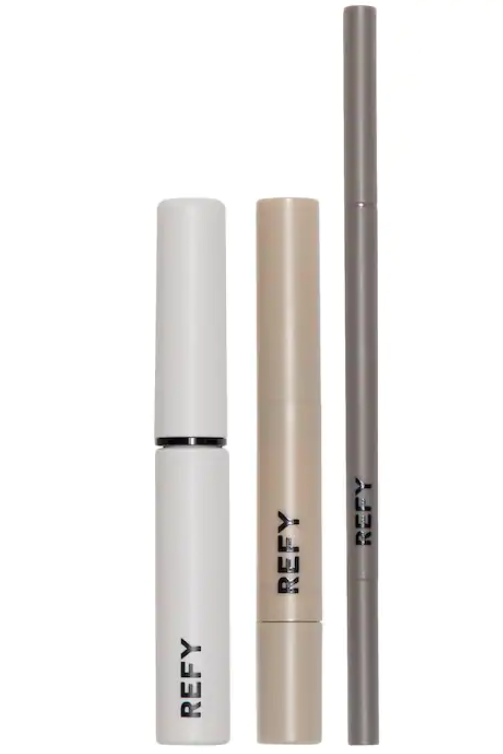 Refy 3.0 Stage Brow Collection- Sculpt, Pomade & Pencil
#6 Pick The Perfect Nude Lipstick (According To Your Skin Type)
For a completely nude makeup look, you need to pick a nude lipstick according to your skin tone. Go for a matte nude shade to simply enhance your natural lip color. You can go for nude lipstick with the lightest shade of pink or coral. Remember, your goal is to make your lipstick not look like lipstick. Apply a lighter shade, do not overdo it.