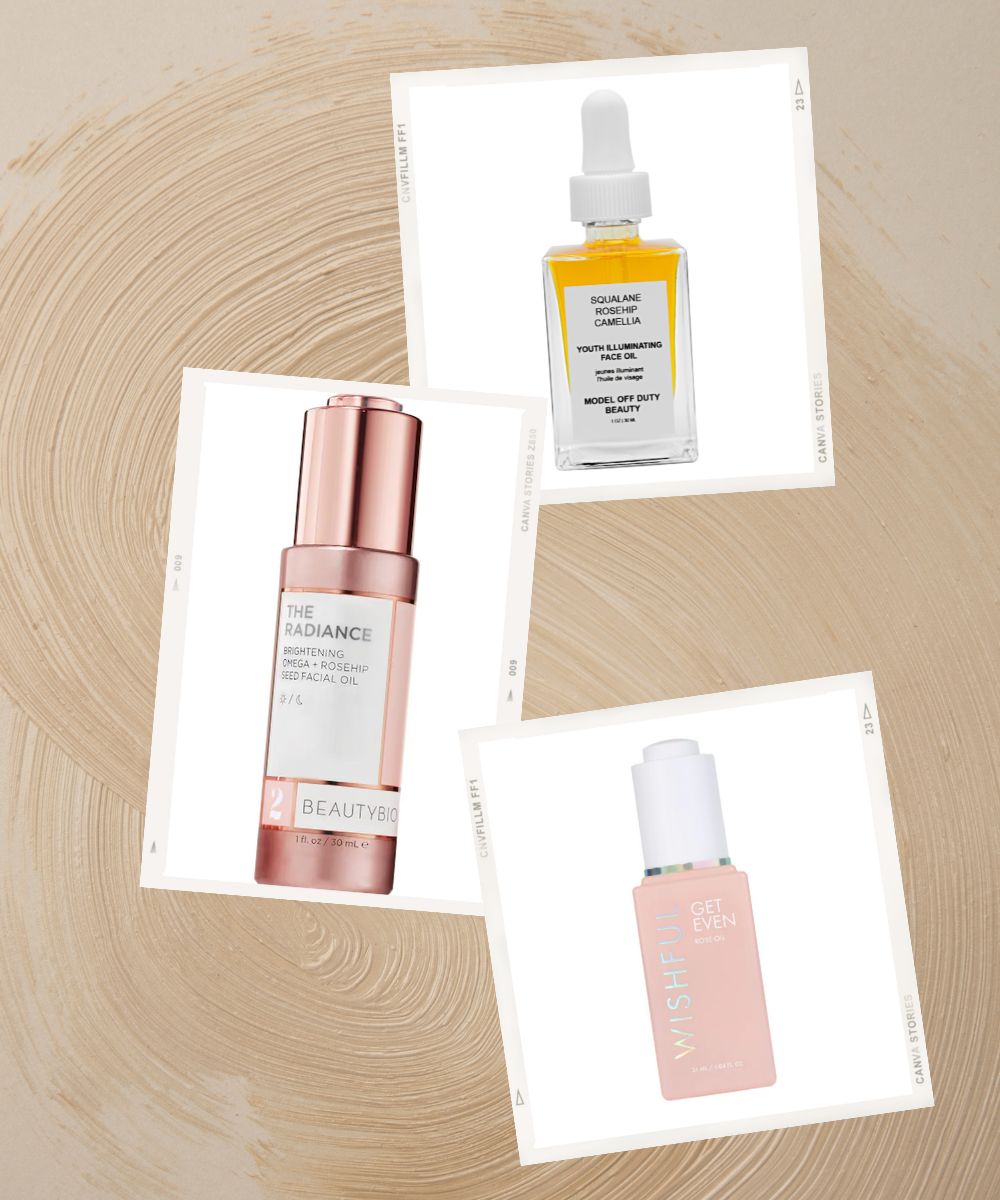 Rosehip oil is an incredible skincare ingredient that holds to power to boost your complexion and hydrate your skin. With the exceptional fragrance of freshly cut roses, this oil is the cure for serious skincare ailments like rosacea, acne scars, eczema, fine lines, as well as dullness. Rosehip oil is a quick-absorbent oil that is completely non-comedogenic. You need to pick this oil if you want the goodness of an oil without the greasy feeling. If you are still not convinced how desperately your skin needs rosehip oil, scroll below.
What Is Rosehip Oil?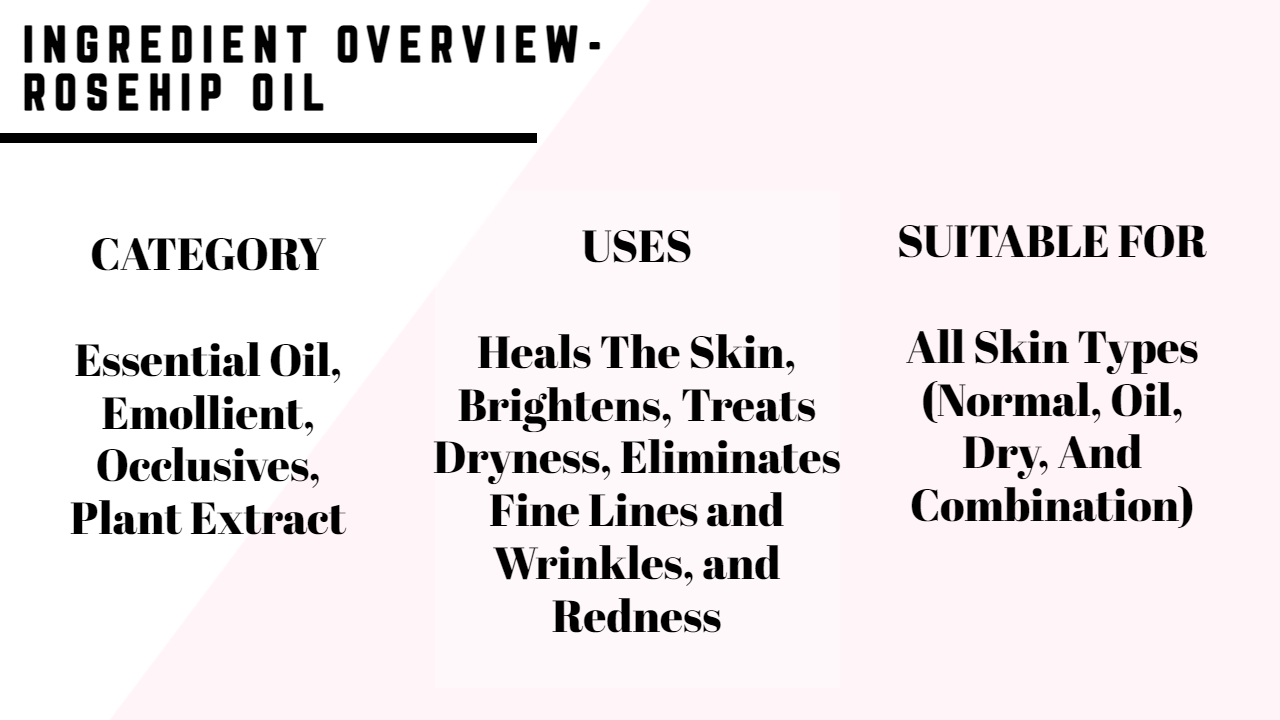 Extensively used in the world of skincare, rosehip oil is a natural plant-based oil that exhibits extensive benefits for the skin. Ranging from an anti-aging healer to an anti-breakout element, this all-natural oil is essential. It is derived from genuine rose seeds and fruits, but not petals. (*Rose oil is derived from the petals of a rose.) Rosehip oil is flooded with antioxidants, vitamins, linoleic acids, as well as oleic acids. When it comes to topical products, rosehip oil in skincare has unbeatable powers to deliver long-lasting hydration, plumper skin, and fight any free radical damage. Not just that, it helps in getting rid of fine lines and deep wrinkles while brightening the skin. As a matter of fact, it has the power to reduce any redness while delivering silky soft skin. It is a natural oil balancer and is suitable for the oiliest skin as well.
Top Skin Care Benefits Of Rosehip Seed Oil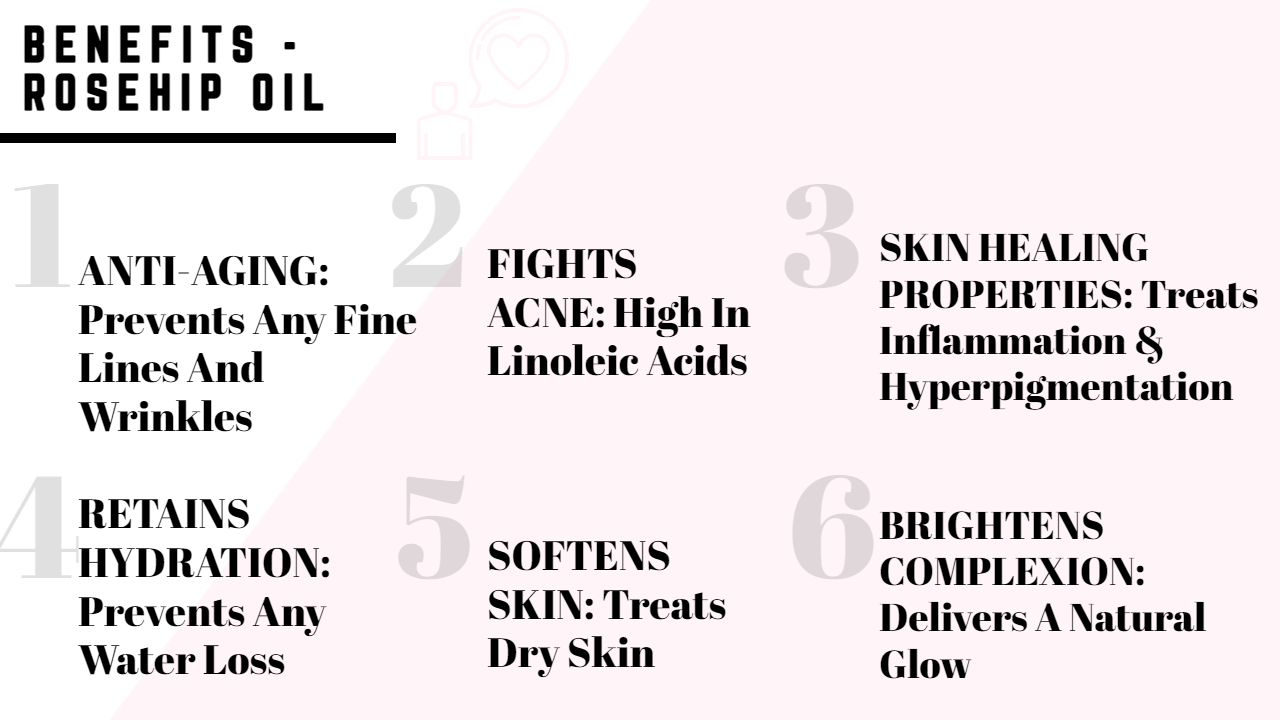 1. ANTI-AGING: Prevents Any Fine Lines And Wrinkles
Rosehip oil is an excellent anti-aging ingredient. It works by fighting any free radical damage and by sealing essential moisture in the skin. It has the power to defend your skin from any signs of aging like lines or wrinkles. Moreover, it also helps in the minimization of existing fine lines and wrinkles. It is all you need for a well-hydrated and youthful glow.
2. FIGHTS ACNE: High In Linoleic Acids
If you have seriously acne-prone skin, you need to add this calming oil to your daily regimen. Rosehip oil has a high concentration of linoleic acid. It is an all-natural ingredient that effectively fights acne and reduces acne simply by consistent topical application.
3. SKIN HEALING PROPERTIES: Soothes Inflammation & Fades Hyperpigmentation
Rosehip oil is filled with the powers of vitamins A, C, and E. Along with that, it also has carotenoids and linoleic acids that heal the skin. It helps in the reduction of redness. In fact, it also calms any inflammation and treats any irritation while magically healing your damaged skin. It also helps to eliminate any scars and hyperpigmentation.
4. RETAINS HYDRATION: Prevents Any Water Loss
This amazing oil helps by creating a protective layer over the skin's surface to prevent any water loss. Although it mimics sebum, due to high concentrations of linoleic acid, it eliminates any fear of acne. It is all you need for clear and hydrated skin.
5. SOFTENS SKIN: Treats Dry Skin
It promotes softer and smoother skin by binding the skin cells. In fact, it is all you need for treating rough and dry skin without making it greasy.
6. BRIGHTENS COMPLEXION: Delivers A Natural Glow
Filled with antioxidants, this powerful ingredient delivers a brighter and more radiant complexion in just a few applications. Pick this oil for an all-natural glow-up.
When to Use Rosehip Oil?
If you are wondering when to add rosehip oil to your daily regimen, here is all you need to know. Mostly it depends on the product because only according to the formulation of the product you can decide when to add it to your skincare regimen. We highly recommend adding a rosehip oil-infused facial oil to your routine. Since it is natural and incredibly safe, you can incorporate it twice a day- in your AM as well as PM routine. Oils are heavier formulas, so apply this magical ingredient at the end of your regimen, even after your moisturizer. In the morning, you may use it before your sunscreen.
How To Safely Incorporate Rosehip Oil?
Although rosehip oil in skincare is incredibly safe, here are a few safety tips to protect you from any potential side effects or risks.
Always conduct a patch test before incorporating the product.
If you experience any redness or irritation which may seem like an allergic reaction, discontinue the usage.
If you have a severe nut allergy, consider getting a dermatologist's advice.
Do not forget to wear sunscreen, rosehip oil offers no protection from the sun.
Try and pick pure and natural rosehip oil to avoid any risks.
Do not overuse or overapply the oil. 2-4 drops are more than enough.
Never apply it before the moisturizer.
How to Apply Rosehip Oil?
While applying any oil-based product, you must remember – less is more. It is not only safer that way, but it works better. You need just 3-4 drops of the oil. It is as simple as it gets. Take a few drops in your palm, rub them together, and apply them to your face and neck in gentle circular motions.
Product Recommendations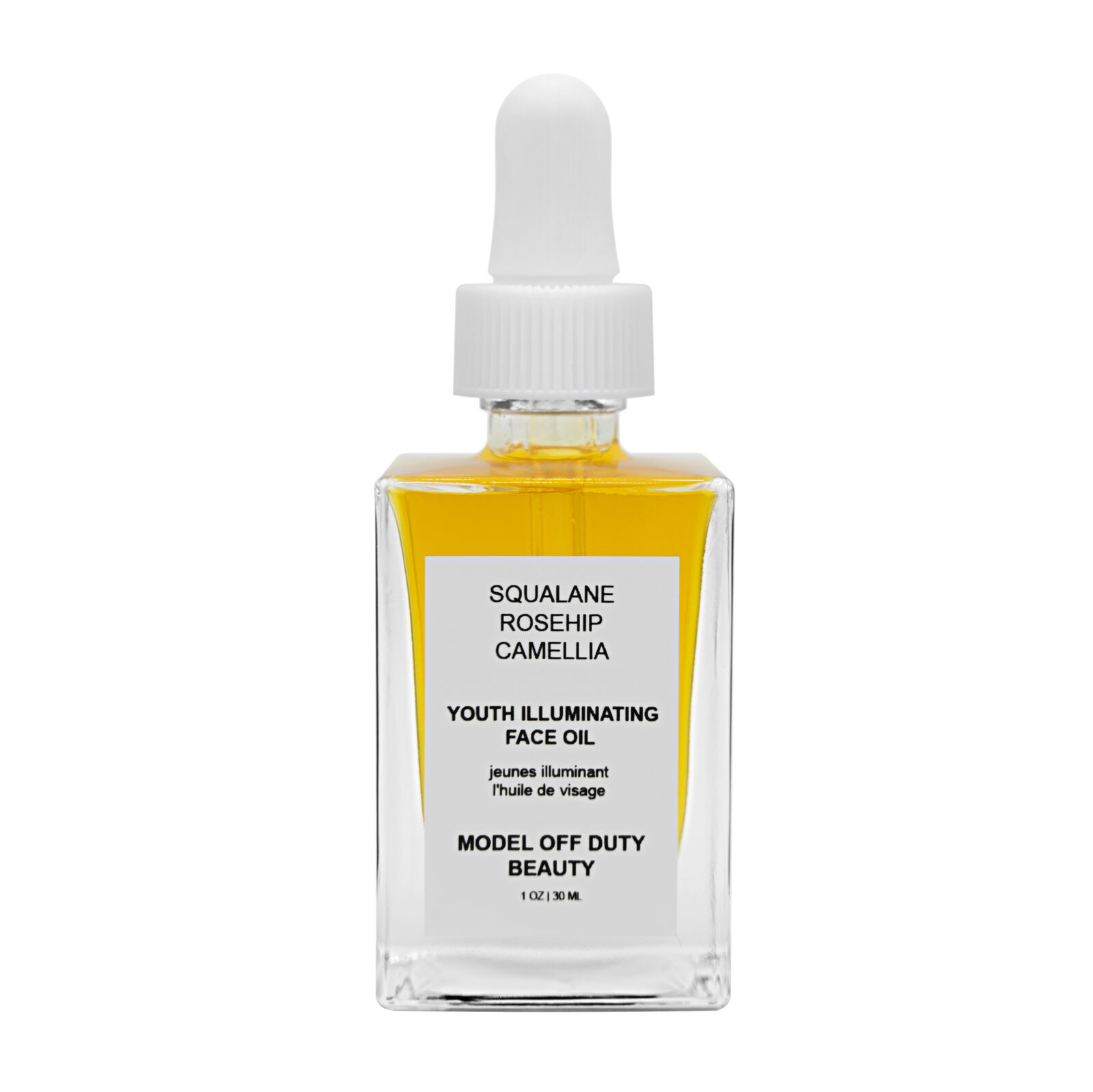 Model Off Duty Beauty Youth Illuminating Face Oil
Formulated with pure plant-based oils, the Youth Illuminating Face Oil has the powers of squalane, rosehip oil, camellia, and sea buckhorn. These ingredients work together to deliver healthier and younger-looking skin. Pick this oil to balance your oil production and keep your skin hydrated. It is incredibly healing and rejuvenates the skin.

Wishful Get Even Rose Face Oil
This unique oil is the perfect blend of rosehip and Damascus oil. Along with that, it contains several other skin-friendly oils to deliver brighter and smoother skin. It is suitable for all skin types. Pick this for clarified and younger-looking skin.

BeautyBio The Radiance Brightening Vitamin E + Rosehip Seed Facial Oil
This lightweight face oil has the power of rosehip seed oil along with brightening omegas. Pick this for a better skin tone, skin texture, and glowing skin. It is suitable for all skin types and helps by eliminating any inflammation and redness as well.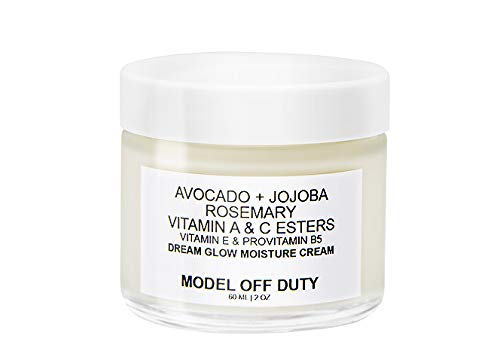 Model Off Duty Beauty Dream Glow Moisture Cream
This lightweight cream by Model Off Duty Beauty is an effective restorative cream to soothe and nourish the skin. With the power of rosehip seed oil, avocado, jojoba, rosemary leaf extract, and plenty of vitamins, this moisture cream delivers hydrated, calmer, and more balanced skin. Pick this for the ultimate relaxation. Plus, it is 100% lightweight, non-comedogenic, clean, vegan, quick-absorbent, and leaving behind any sticky feeling.

Briogeo Farewell Frizz™ Rosehip, Argan & Coconut Hair Oil
You are going to love this silicone-free, nutrient-rich hair oil. Filled with the powers of rosehip, argan, and coconut oils, this hair oil can fix your split ends; this oil can effectively reduce any frizz while restoring a healthy and vibrant state.