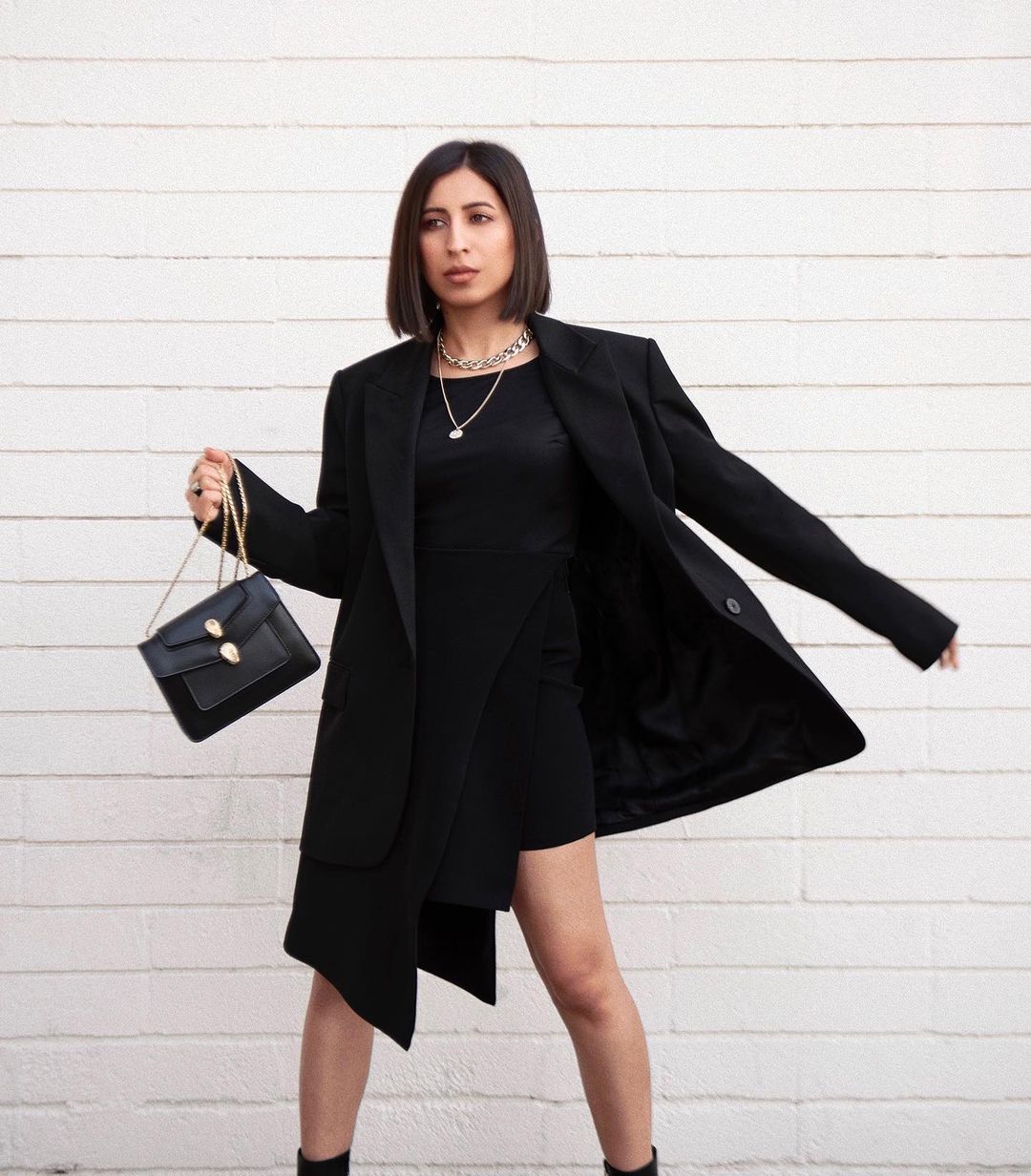 We know it's still summer, but in the realm of fashion, it never hurts to plan your wardrobe a season in advance. That's why, this is the right time to invest in Fall staples – coats, jackets, and blazers. And when Nordstrom Anniversary Sale 2021 has the best deals when it comes to outerwear, it will be a sartorial sin to miss out on grabbing the cream of the crop. So, we scoured the sale's Early Access Preview, and we curated a list of 15 swoon-worthy coats, blazers, and jackets from Nordstrom Anniversary Sale 2021. These picks are undeniably cozy, comfy, and yes, stylish!
In case you didn't get the memo, Nordstrom Anniversary Sale is now live for all Nordstrom Cardmembers. And for those who don't yet hold a Nordstrom Card, the N-sale will be live from 28th July, 2021 – 9th August, 2021. However, the sale's Early Access Preview is open for one and all, so you can check out all the on-sale items and add the ones you like to your wishlist for now.
So, don't wait anymore, scroll down to amp up your style game with this unmissable list of 15 amazing coats, blazers, and jackets from Nordstrom Anniversary Sale 2021.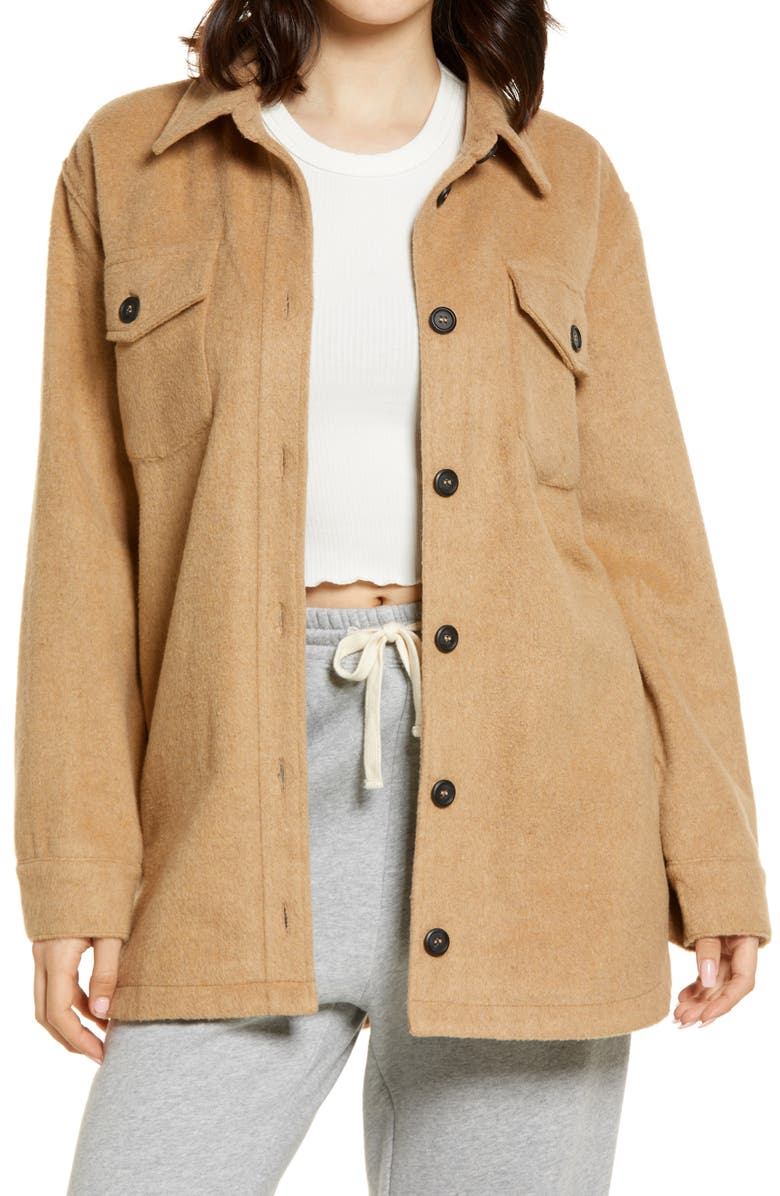 Shirt Jacket ($49) $31.90
A flannel shacket lined with soft jersey is just the right pick for days when it's breezy outside. Featuring roomy pockets, this shirt jacket will become your go-to pick for every outdoor activity in the upcoming season.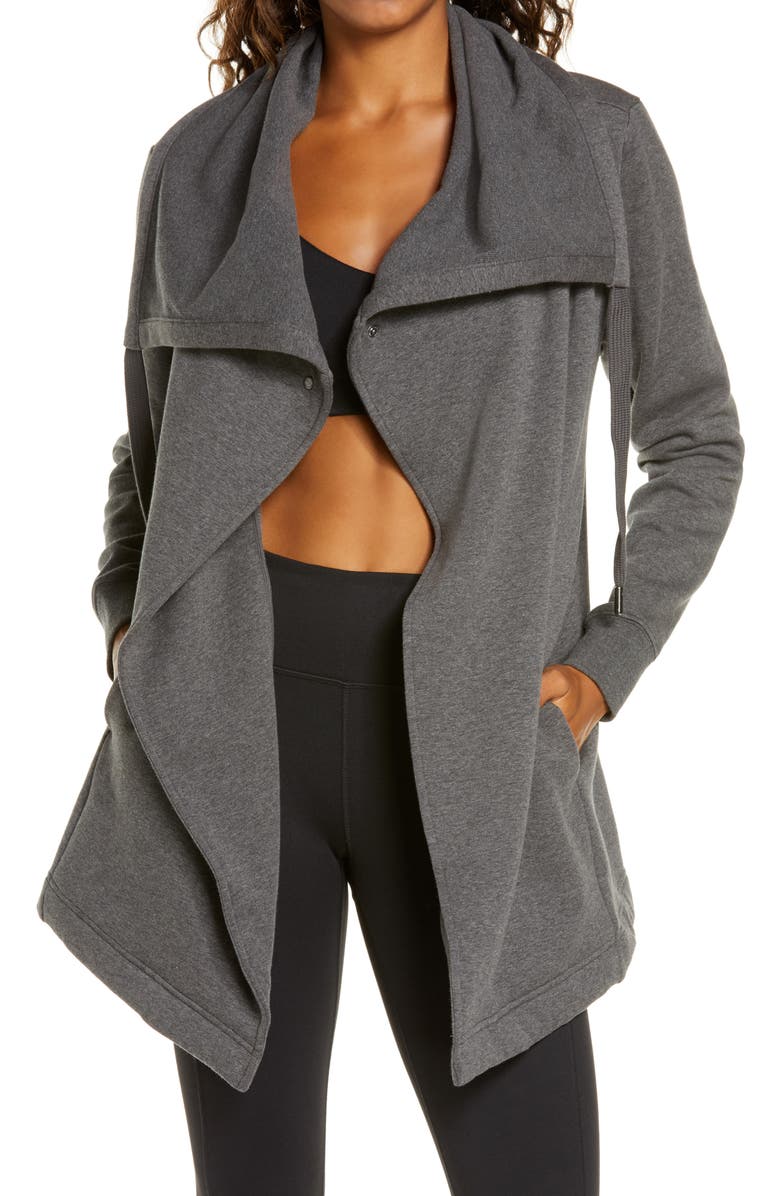 Amazing Cozy Wrap Jacket ($89) $58.90
On days when you want to make a quick trip to the grocery or when you feel too lazy to get dressed, just put on this wrap jacket that comes with a drawstring neckline, so that you can stay cozy without looking messy.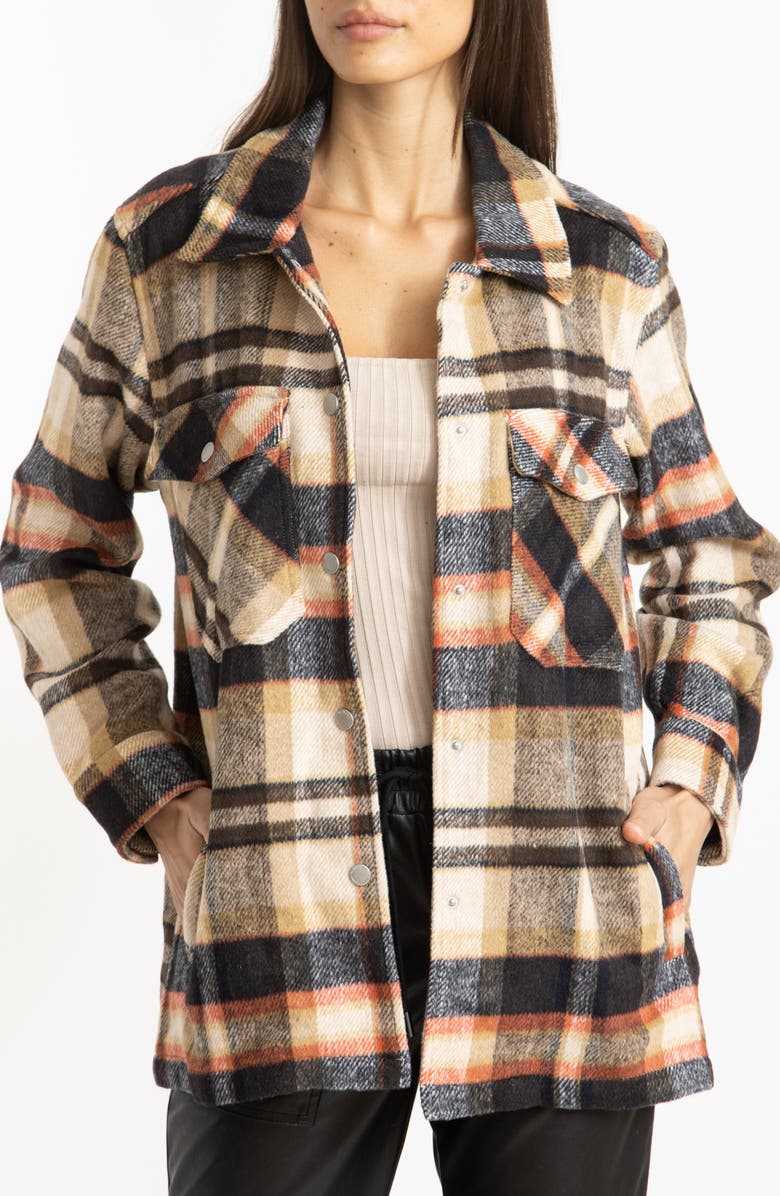 Plaid Shirt Jacket ($98) $59.90
Shirt jackets are gaining momentum on the sartorial scene. So, when you just want to throw on a lightweight jacket before stepping out in nippy fall evenings, opt for this pick that comes with a relaxed silhouette and a rustic aesthetic.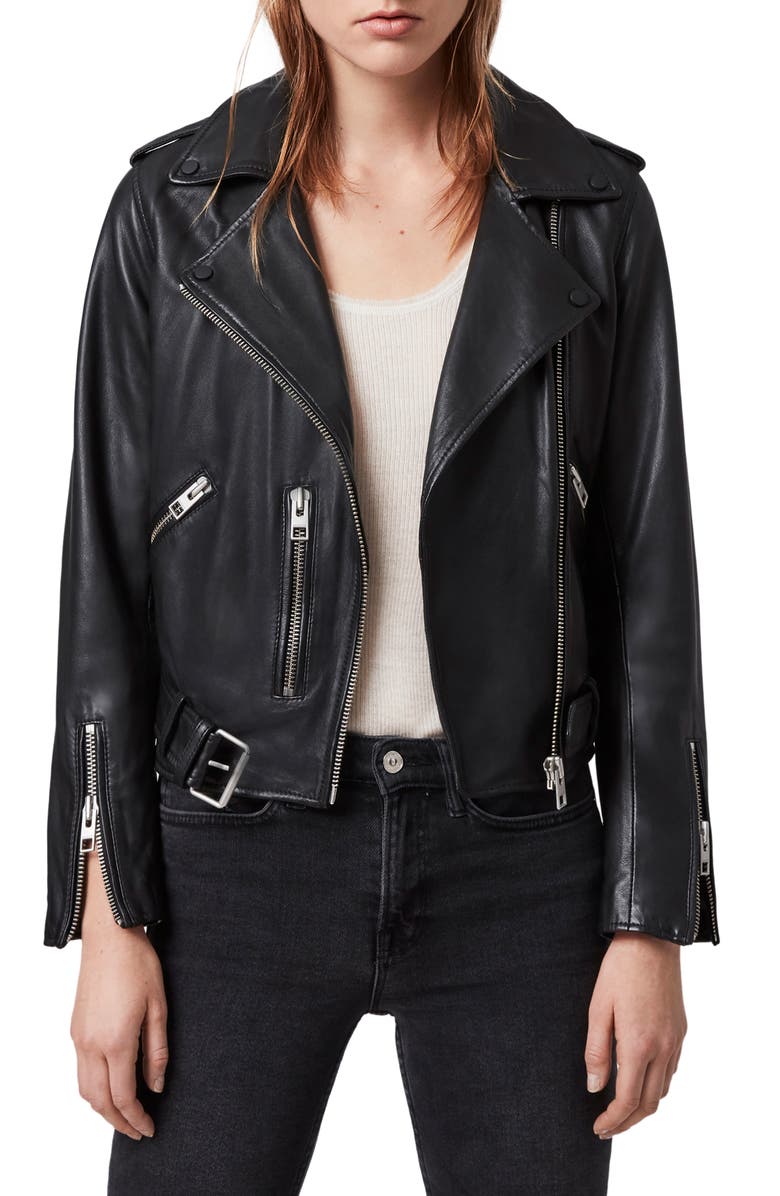 Balfern Leather Biker Jacket ($485) $325.90
Sometimes, a classic fashion item is the best thing to put on when you want to slay the style scene. This leather biker jacket in rich black color is proof. To elevate your street style look, this pick comes with silver-toned zips and a buckle belt so that you can customize your fit according to your mood.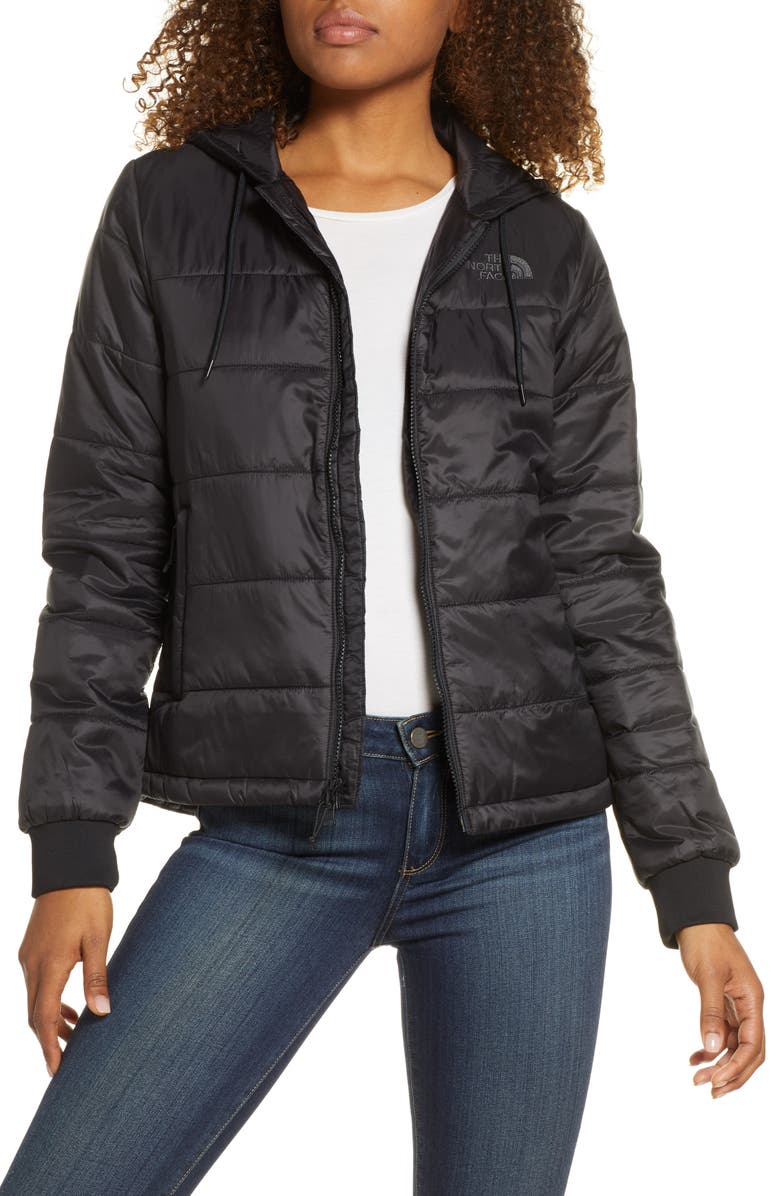 Pardee Water Repellent HeatseekerTM Insulated Jacket ($139) $104.90
This number comes with a channel quilt, 100 grams of Heatseeker technology that provides just the right amount of insulation, and a water repellent silhouette – need we say more?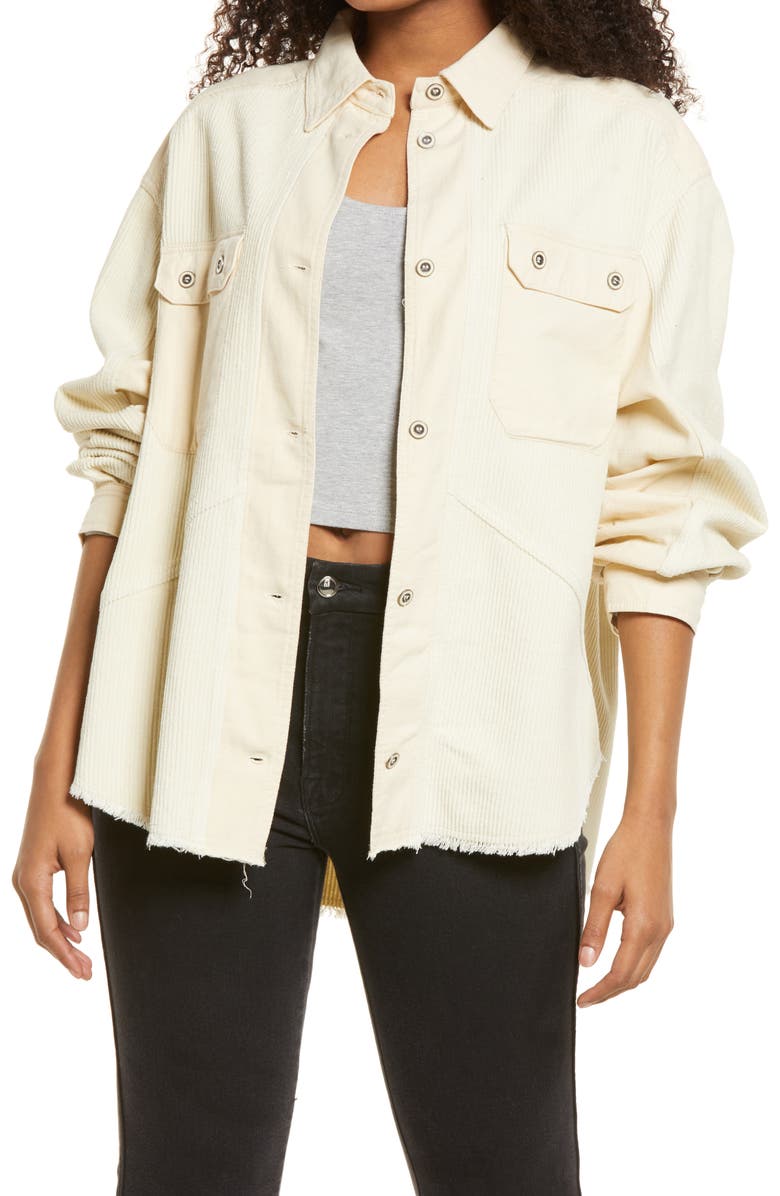 Frayed Corduroy Shirt Jacket ($49) $31.90
If you are chasing a lived-in aesthetic for next season's look, pick this corduroy shirt jacket that is just warm enough for cool evenings and features frayed hems for that worn-in appeal.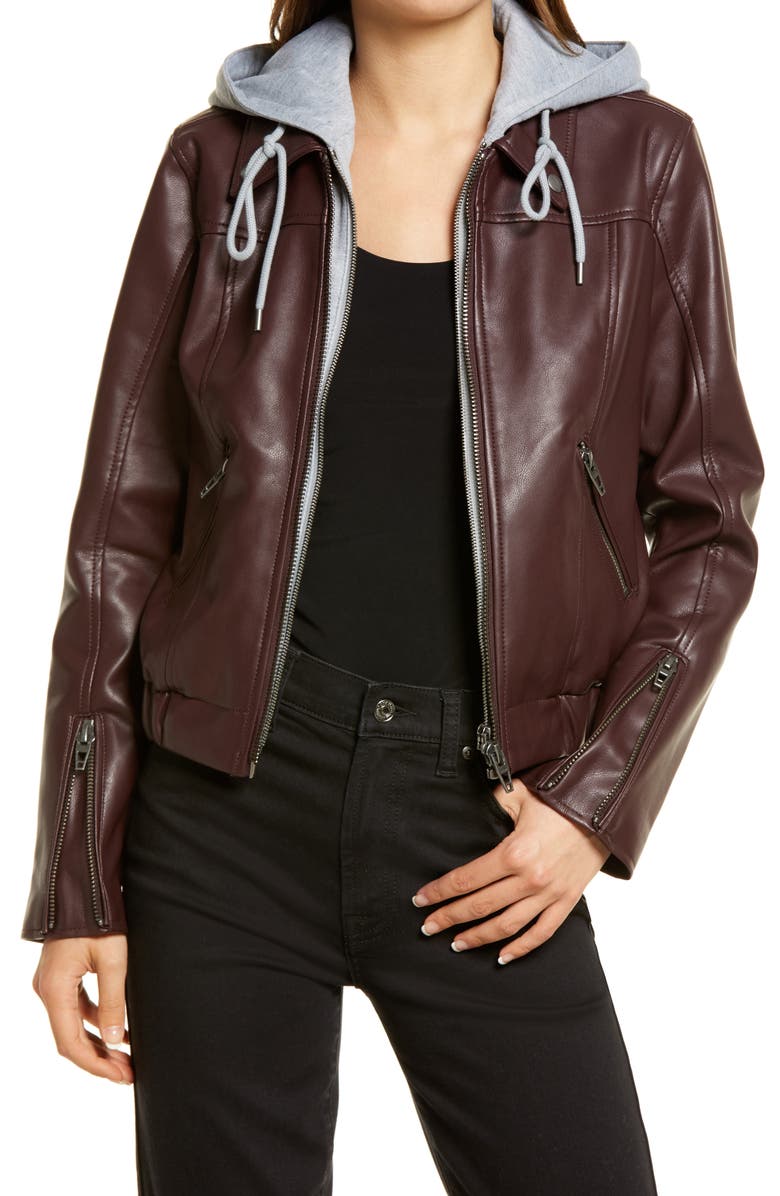 Faux Leather Bomber Jacket With Removable Hood ($98) $54.90
Now, if you don't want a classic leather biker jacket, how about the one with a removable hood? Yes, this bomber jacket looks super stylish and feels super warm at the same time.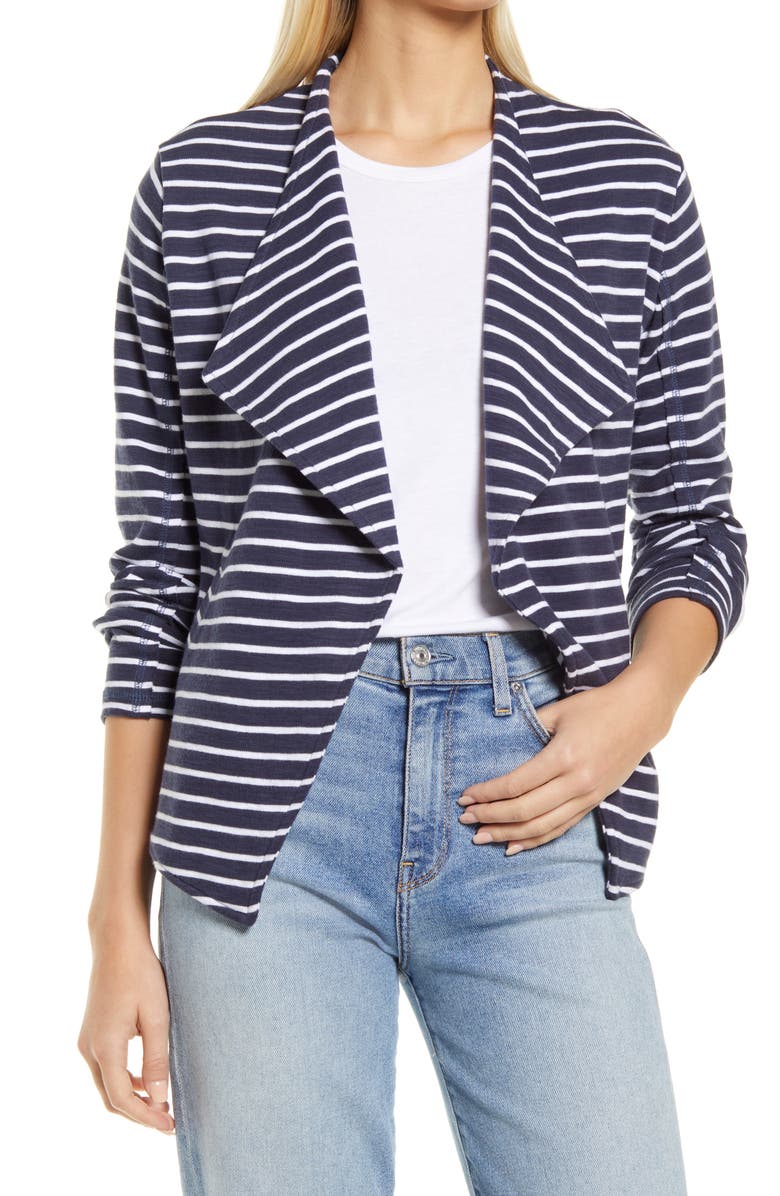 Drape Collar Knit Blazer ($69) $39.90
Staying at home for more than a year has made us all habitual to comfort, even when it comes to workwear. So, here's a cozy alternative to your daily work blazer that is cut from a soft knit and features a drape collar. We're sold!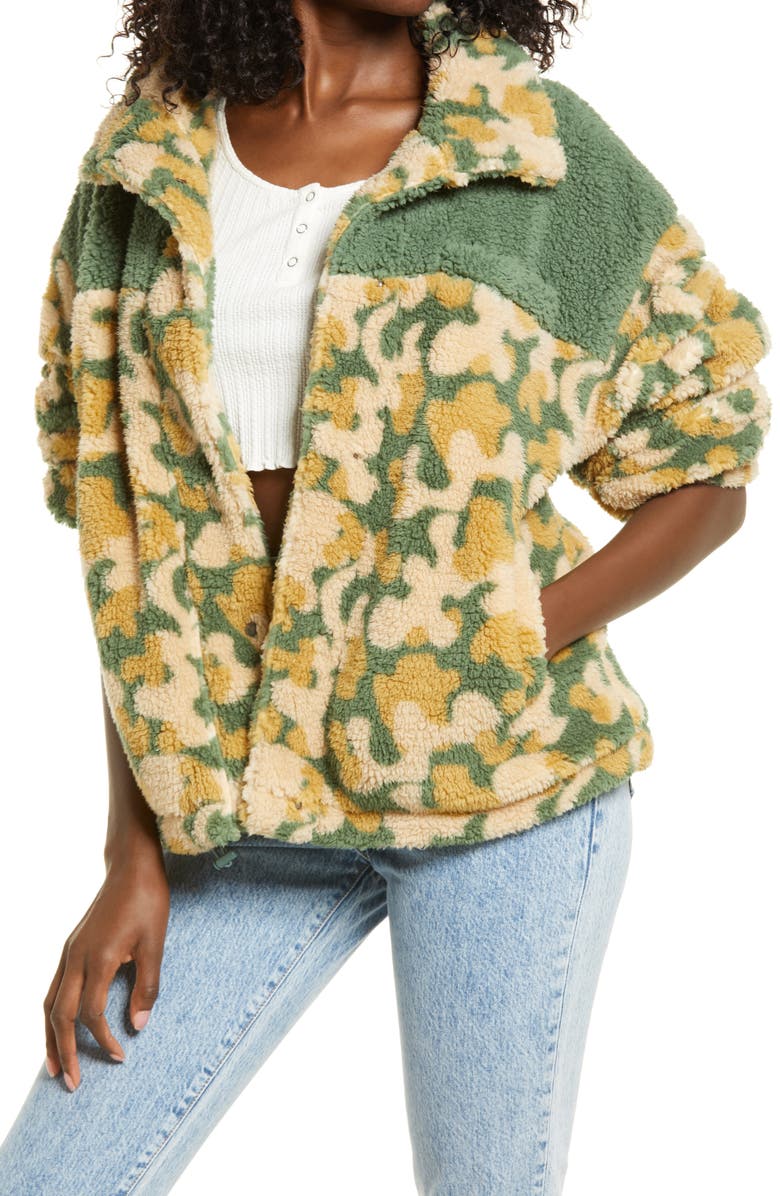 Wubby Jacket ($49) $31.90
This one's fuzzy, soft, cozy, warm, and cute – this is truly the jacket that saves you from winter's cold while keeping you ahead in the style game.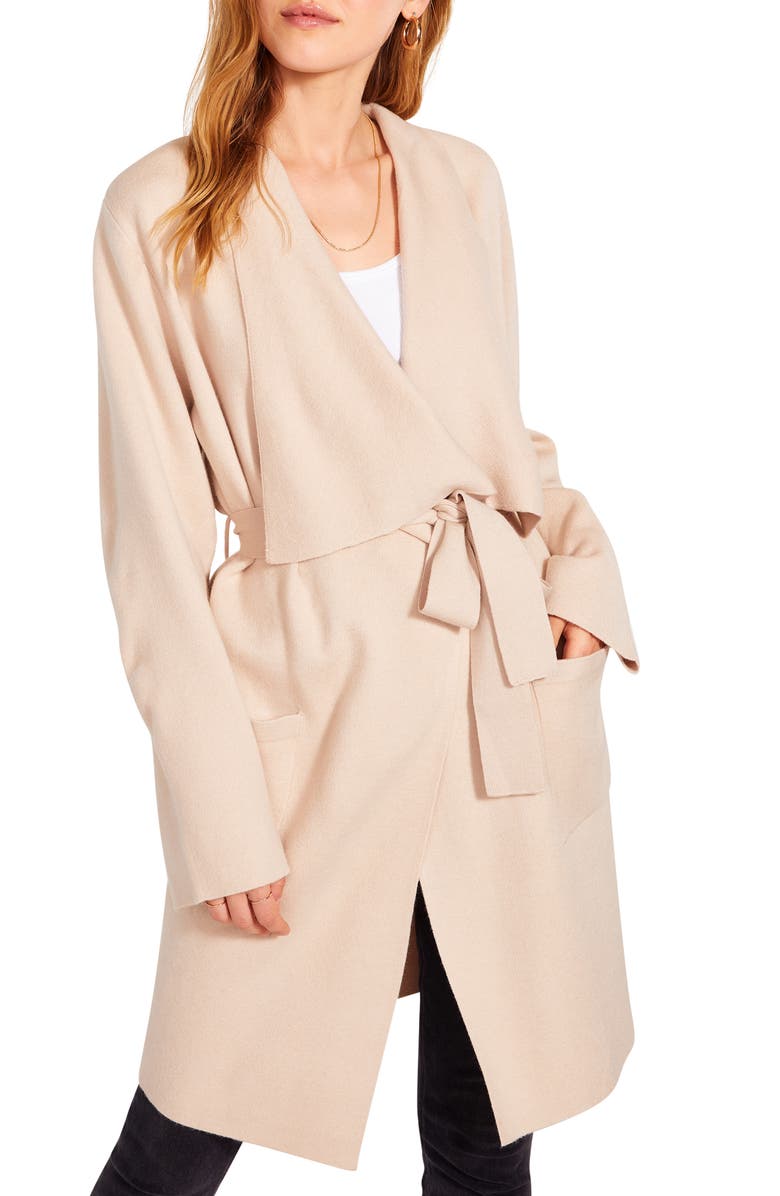 BB Dakota Drape Front Cardigan Coat ($129) $79.90
Draped lapels and tie belt add a chic upgrade to this longline cardigan coat crafted with soft knit. Go from work to weekend with ease and style when you have this cardigan coat by your side.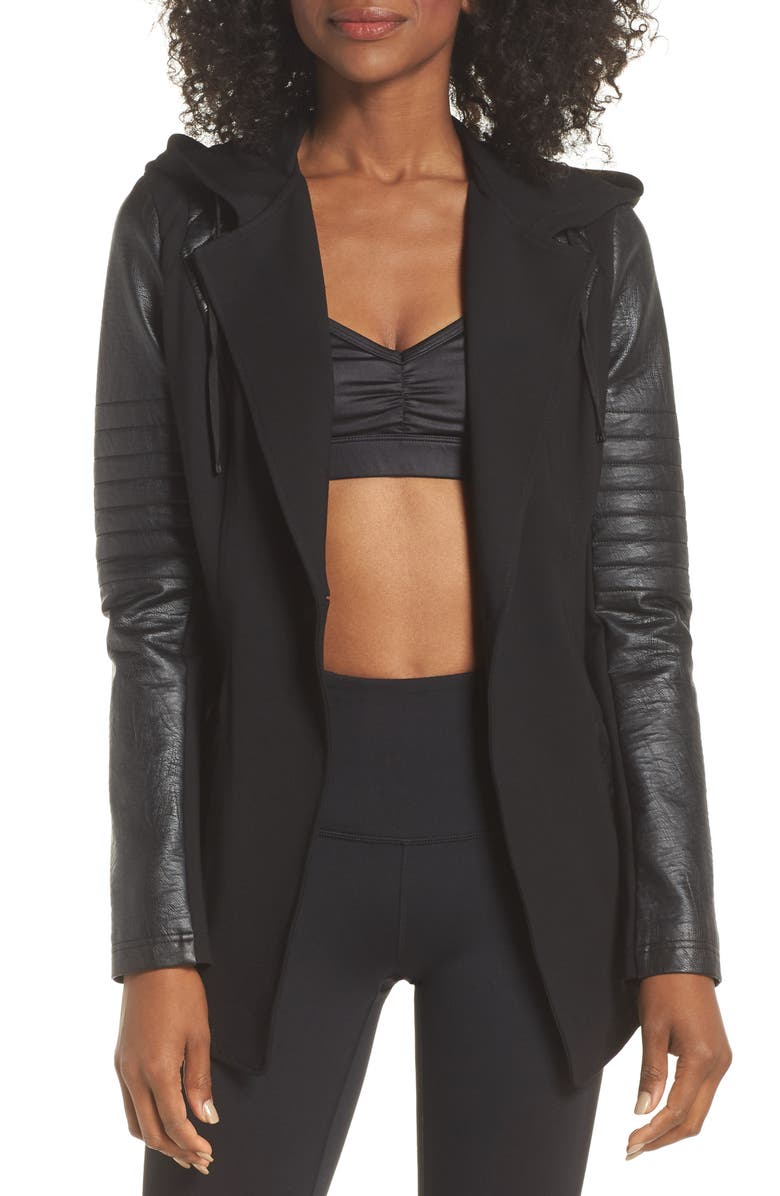 Hooded Moto Blazer With Faux Leather Sleeves ($179) $114.90
A moto blazer that comes with a hood and faux leather sleeves. This is your pick if you want to take your fashion sense to the next level-chic.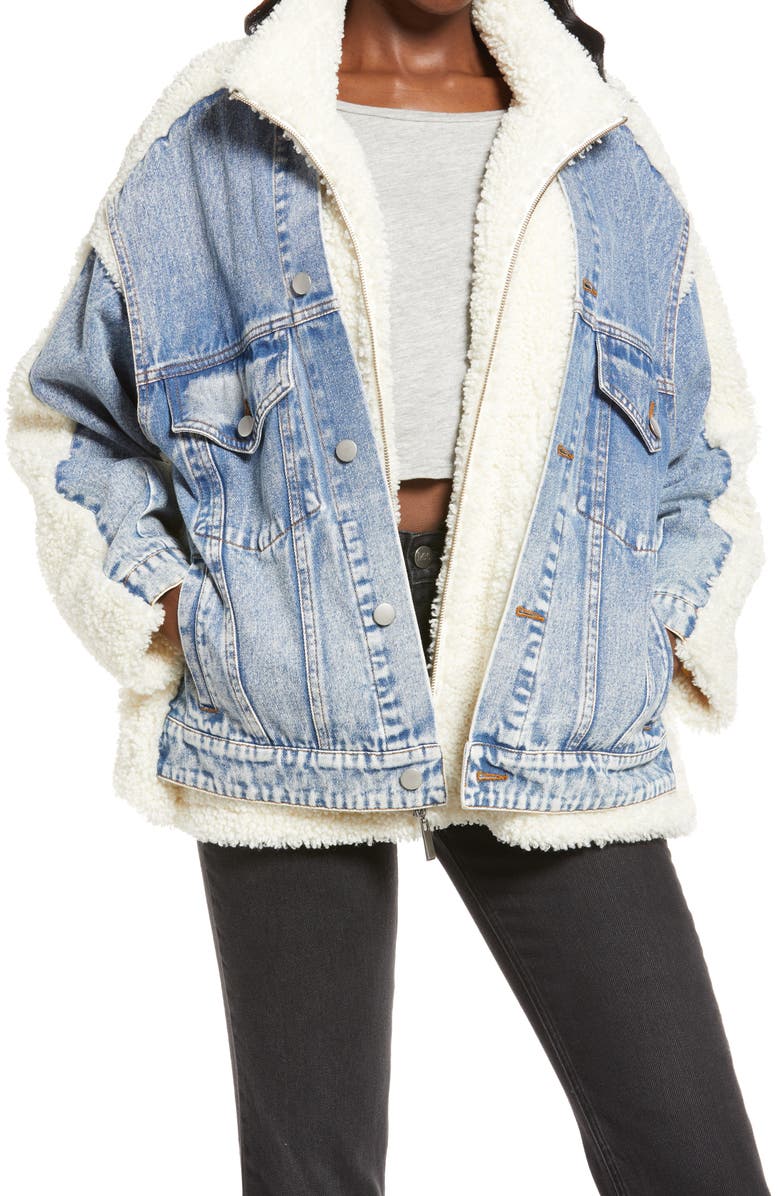 Faux Shearling & Denim Trucker Jacket ($98) $69.90
A classic trucker silhouette is elevated with faux shearling and faded denim to give you a mix of fashion and function. If you are a true blue fashionista, don't miss out on this pick.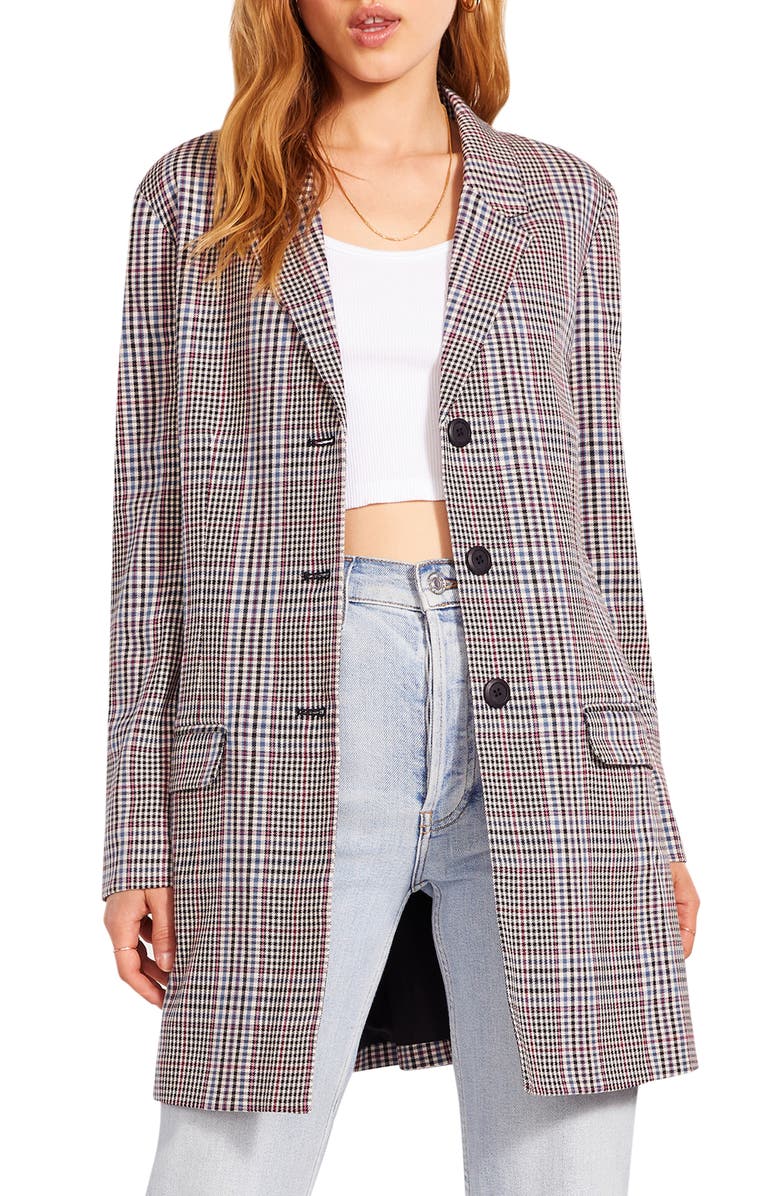 BB Dakota Prep Cool Plaid Longline Blazer ($99) $59.90
A basic longline blazer is taken up a notch with a plaid silhouette that features rich hues, so that no matter what your look is, this blazer can singlehandedly make it look all the better!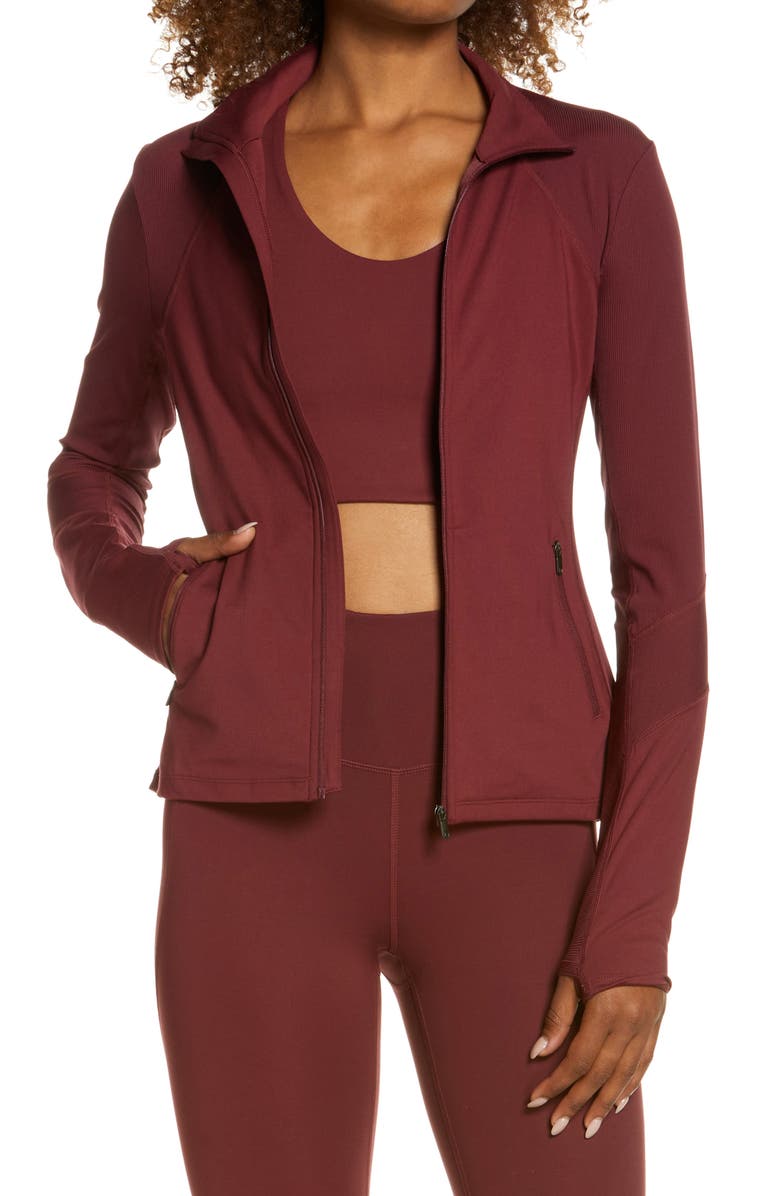 Studio Lite Ribbed Detail Track Jacket ($89) $58.90
There is just so much going on with this track jacket – thumbholes, zip pockets, stand collars, and raglan sleeves! Trust us, if you don't grab this pick right away, you'll regret it.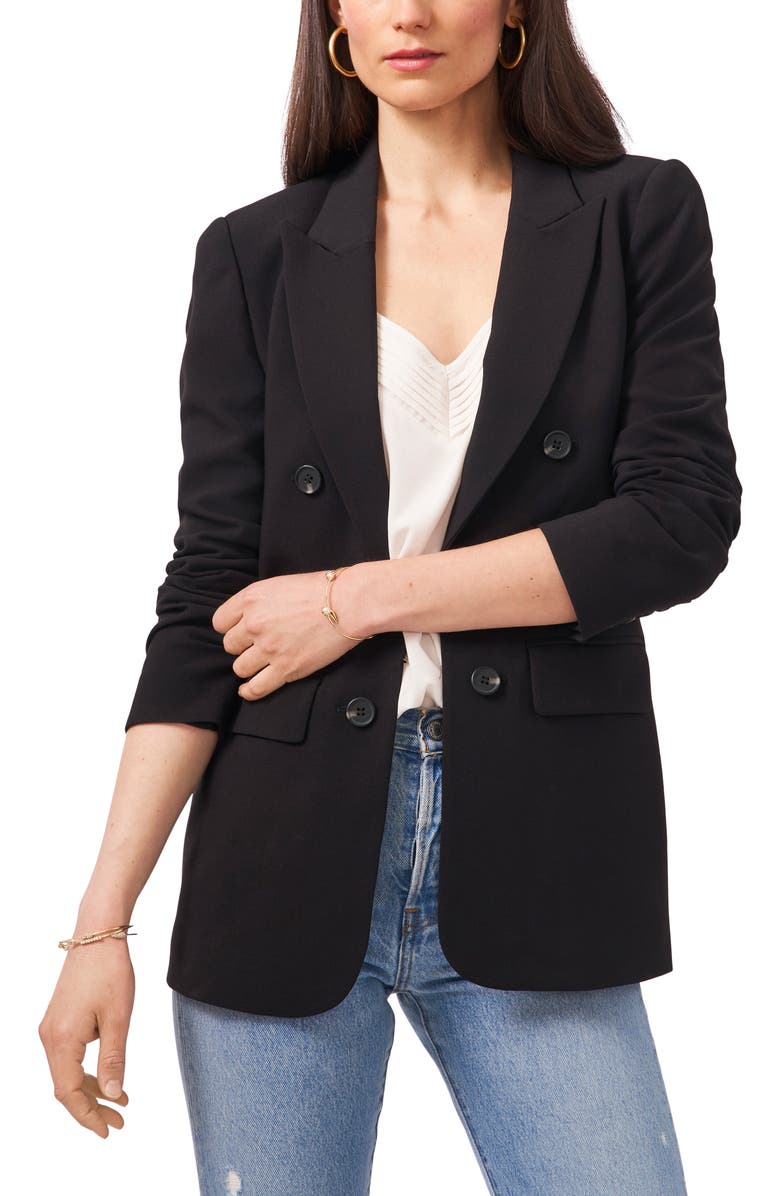 Faux Double Breasted Blazer ($129) $85.90
Faux buttons adorn this desk-to-dinner double-breasted blazer with scrunched sleeves. We're definitely adding this to cart!
Up Next: 11 lingerie picks from Nordstrom Anniversary Sale 2021 we're grabbing right away