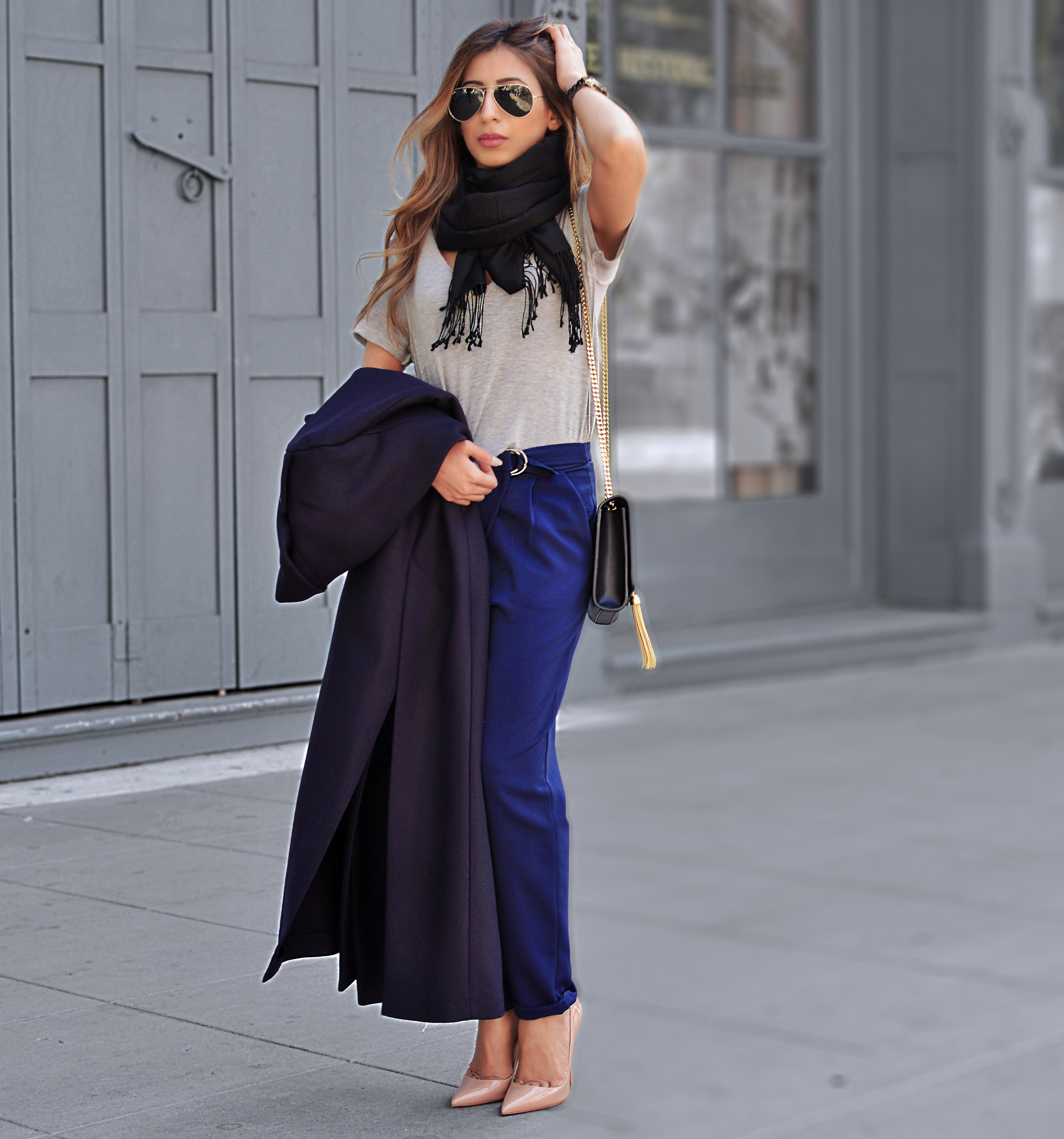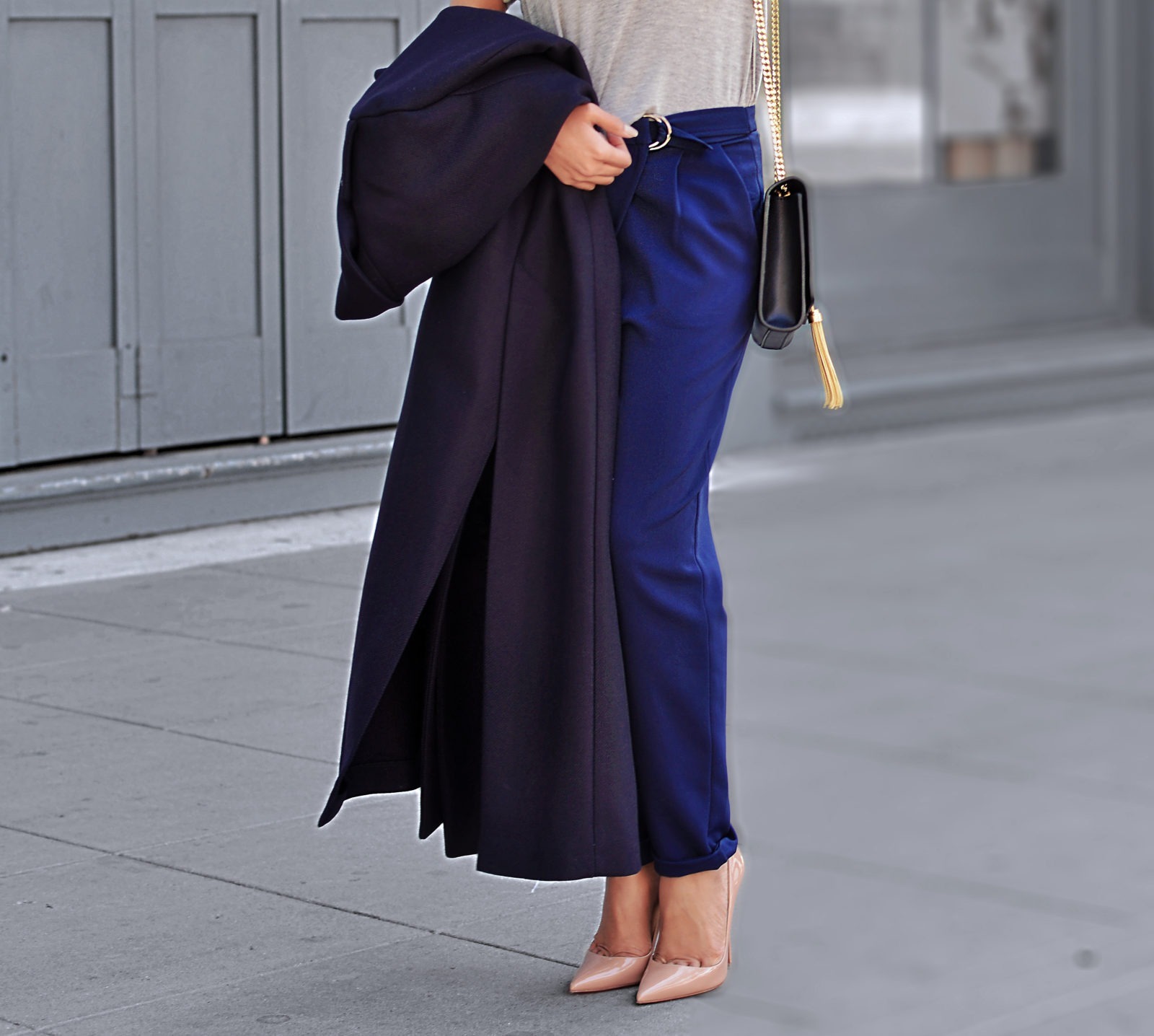 There have been so many times where I am rushing from one event to another and then for dinner with friends and get no time to change. On such occasions I wear something that can transition seamlessly from day to night. We always end up going for jeans though jeans is always a good idea but sometimes you need a change. There is this notion that pants are just for office and they can't look as glam.  It's all  about how you pair them.
Pants can take you seamlessly from day to night and they look extremely polished and classy. I absolutely love the wrinkle free pants that are available everywhere now. Simply pair a plain t shirt with pants and you can layer it with a blazer or a long coat (depending on the weather) for work and later on for the evening you can remove the coat and wear some nice neck accessory like a piece of jewelry or scarf. Isn't it so cool that you don't have to run to change for the evening when your cocktails are waiting for you 😉
I wanted to share something really exciting with you guys. I have been invited to Paris fashion week and I couldn't be more happy. Even though I have been to Paris but this will be my first time attending the Paris fashion week. I cannot wait to take you all virtually with me 🙂 Thanks for the love always. I truly mean that from the bottom of my heart.

Thanks for stopping by
Stay Fancy
Adi xx