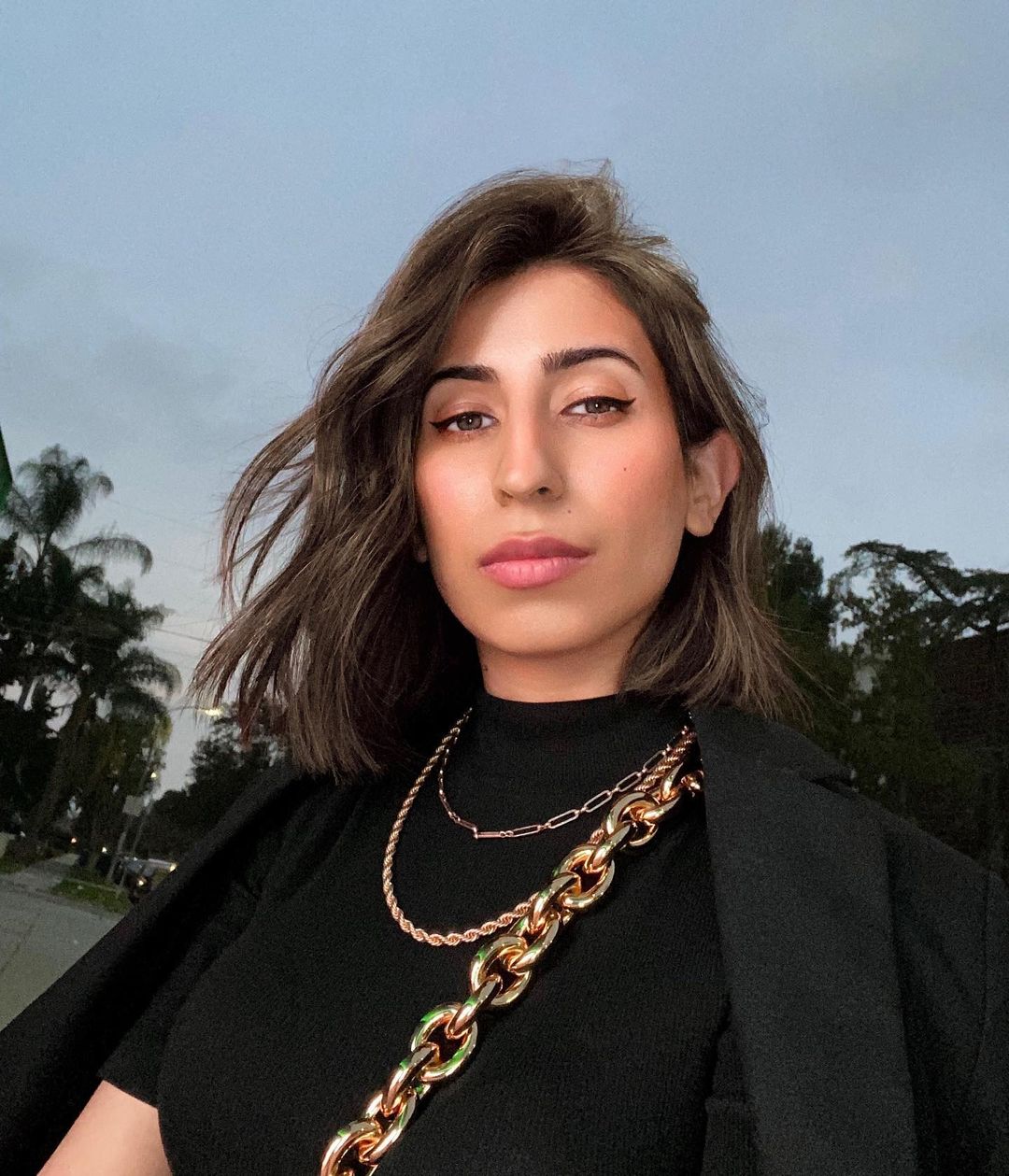 I have always wanted skincare products that leave behind a dewy glow. Experts suggested that I need facial oil. Although I knew it may fulfill my needs, I couldn't really grasp the intensity of the skincare product. Perhaps, because my skin has always been sensitive and honestly just one product away from breakouts. But I had tried all kinds of products. A facial oil seemed like my only shot at glowing and acne-free skin. It was either a facial oil or no glow at all. So, I took a leap of faith and tried the Golden Glow Face Oil By Model Off Duty Beauty. True to its words, this pomegranate oil for skin did deliver that golden glow. (Yes! I regret, not trying it sooner.)
The best part is unlike all the regular oils, it's grease-free. Yes, a facial oil that's moisturizing, hydrating, glow-giving but not greasy at all. If this is not perfection, I don't know what is. I am obsessed! As a matter of fact, I am surprised. It is made up of all-natural ingredients. Not just that, it is all-clean, vegan, paraben-free, non-toxic, phthalate-free, sustainable, and cruelty-free as well. It's super-safe, immensely nourishing, and so luxurious.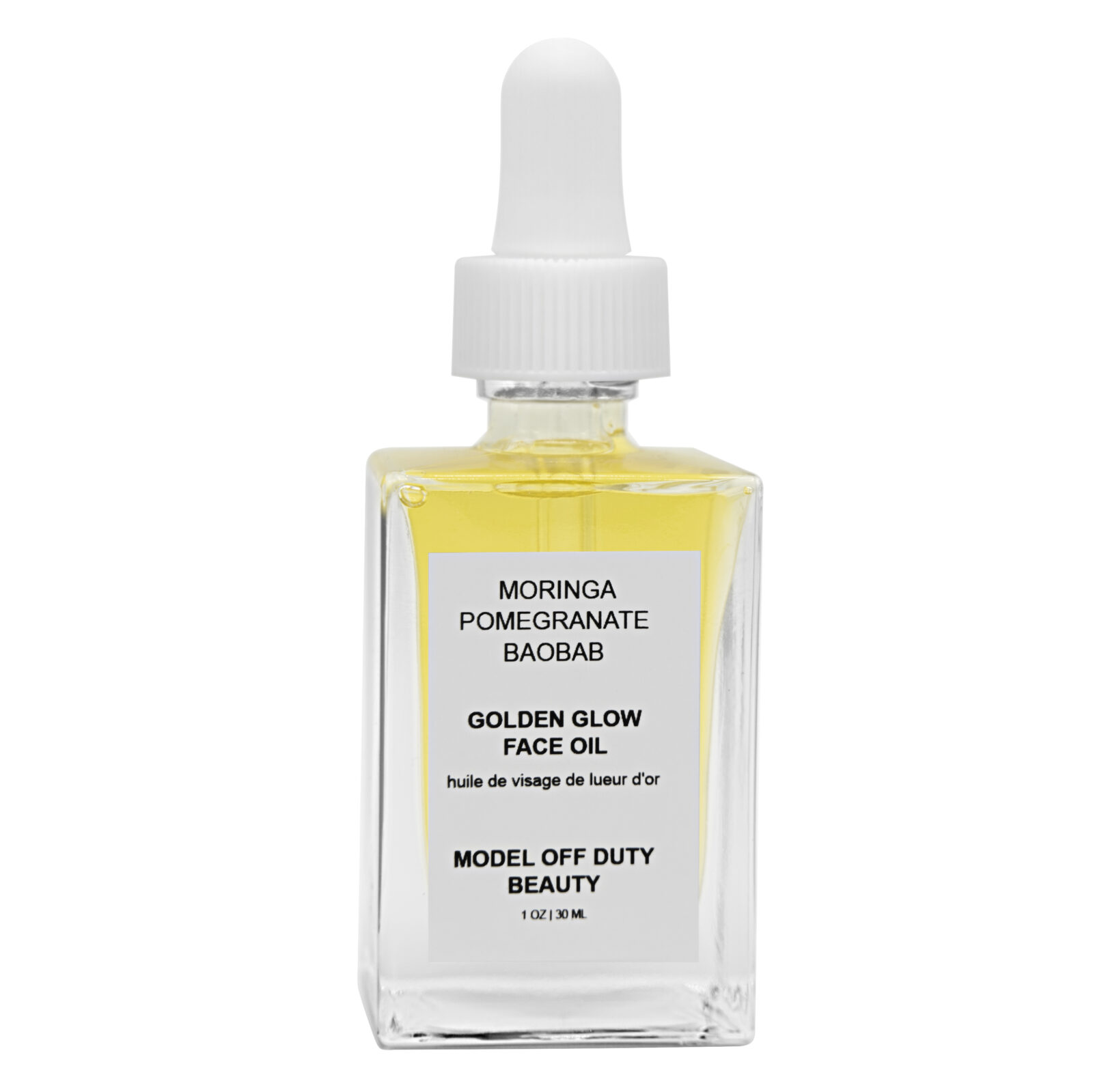 Model Off Duty Beauty Golden Glow Face Oil
To be honest, it's the perfect facial oil. Formulated with all-natural superfoods, it's like a tonic for my face. By the way, I like to research my products obsessively. But, another great fact about Model Off Duty Beauty is that the brand is so transparent. Yes, from the ingredients used to the ingredients avoided; it's all there on the label. Believe me, it's not in the fine print. This mindfully crafted face oil is suitable and beneficial for all skin types. (Yes, even sensitive and acne-prone skin.)
I have been using this facial oil in the morning and night for over two weeks now and it's therapeutic. I use it after my cleanser, just 3-4 drops with my hands, and my skin is visibly glowing. With this bottle of golden glow oil, I have gotten a chance to incorporate all the highest quality organic oils. The interesting thing is, this nourishing oil never makes my face extra oily, but instead it regulates my skin's natural oils. Not just that, it balances my skin tone and enhances my natural complexion almost instantly. Plus, it is incredibly quick absorbent and penetrates deep into the skin. Furthermore, it has been treating my parched skin and appearance of wrinkles, fine lines, and dry patches. I wholeheartedly recommended this oil to anyone looking for a glow-giving and restorative product.
INGREDIENTS
Moringa – With plenty of anti-aging properties, moringa makes this oil capable of protecting your skin from any signs of aging. Apart from anti-aging properties, it is filled with antiseptic and anti-inflammatory properties. It makes it perfect for acne-prone skin.
Pomegranate – It is filled with keratinocytes that reverse any skin damage and promote rejuvenation of the skin. With omega 5 from pomegranate, this oil is capable of reducing any inflammation and hyperpigmentation. Plus, it also has cancer-fighting abilities.
Baobab – Baobab is incredibly nourishing. It equips the oil with the power to soothe dry skin. It also adds to the oil the goodness of vitamins A, D, E, and F. This makes the oil incredibly rejuvenating.
Argan – With the power of argan oil, this oil protects the skin from any sun damage while hydrating the skin. Plus, it helps in balancing the oil production and is anti-aging.
Up Next: MARCH: All The Best Skincare Products To Look For