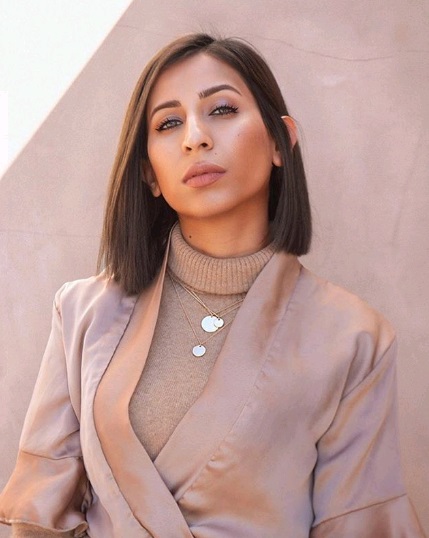 Although I strongly disapprove of any kind of skincare neglect, I have an incredibly busy lifestyle that makes it impossible to indulge in a full-fledged skincare sesh. Believe me; if you are one of those mighty women who have too much on her metaphorical plate and still manage to take care of your skin, you have my utmost respect. Don't get me wrong, I have tried to squeeze in comprehensive skincare regimens, but they never lasted. I know I deserve a little 'me time', but with my schedule, facials and spas sounded too good to be true. Right when I had given up, I came across Clarifying Age Reverse Mask by Model Off Duty Beauty. Trust me, I didn't even know what I was looking for until I found this clean beauty facial mask. This skincare mask is the perfect beauty product to unwind post my busy schedule.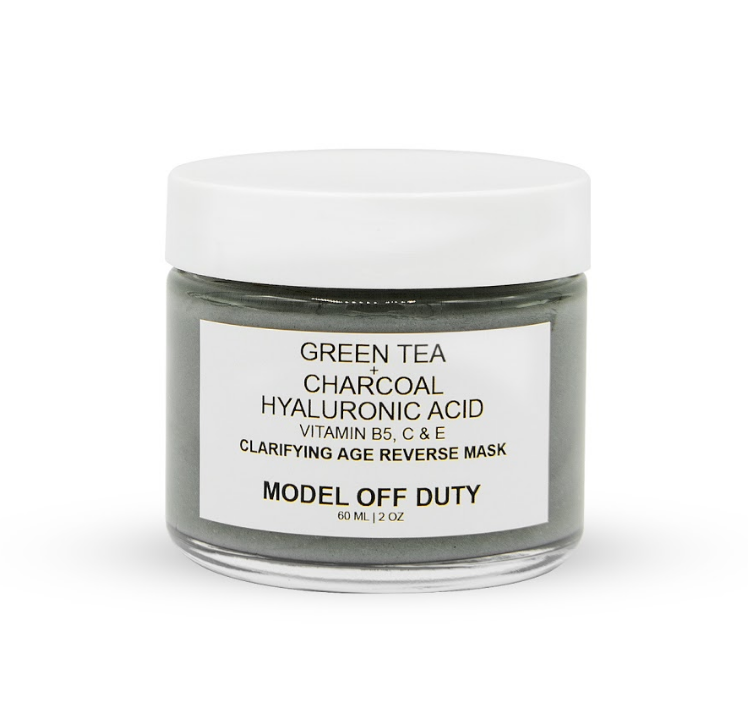 Model Off Duty Beauty Clarifying Age Reverse Mask
Matte Glow In Mere Minutes
I have been using this clean beauty facial mask for over a month now, and I promise you, all it takes are mere minutes to deliver supple and healthy-looking skin. This creamy mask works to absorb all my excess oil and deliver a matte-looking glow. The best part? It's really easy to apply, incredibly efficient at what it does, and allows me to multi-task. This mask is clear proof that skincare is possible, even for people without the luxury of time.
Natural Ingredients
The Clarifying Age Reverse Mask is an extraordinary complexion-perfecting treatment that works wonders for my skin. In just one application, it targeted my dull complexion and helped in the restoration of a healthy, clear, and radiant complexion. All thanks to its amazing set of all-natural ingredients like:
Green Tea – With the powers of green tea, this facial mask blessed my skin with the goodness of  EGCG, which is a powerful antioxidant. It is all my skin needed to fight any sun damage or damage due to free radicals. Plus, it is filled with the powers of vitamin B, vitamin E, and collagen.
Activated Charcoal – This detoxifying ingredient works by pulling out all the toxins and pollutants to purify the skin. Not just that, it has the power to absorb all the excess oil to delivers a smooth-looking complexion.
Hyaluronic Acid – Another extraordinary ingredient that works as the perfect anti-aging ingredient is hyaluronic acid. It has the power to reduce any signs of aging, like fine lines and wrinkles. Plus, it works as a moisture magnet for a plump-looking glow.
About The Brand: Model Off Duty Beauty
Model Off Duty Beauty is one of the most reliable skincare brands when it comes to all-natural products. This clean beauty brand is committed to making use of vegan, paraben-free, clean, non-toxic, phthalate-free, and non-GMO ingredients. Plus, all its production and packaging is 100% sustainable and cruelty-free. Long story short, this brilliant brand goes easy on my skin as well as the environment.
Up Next: 8 brilliant Skin Script products you need to try right away