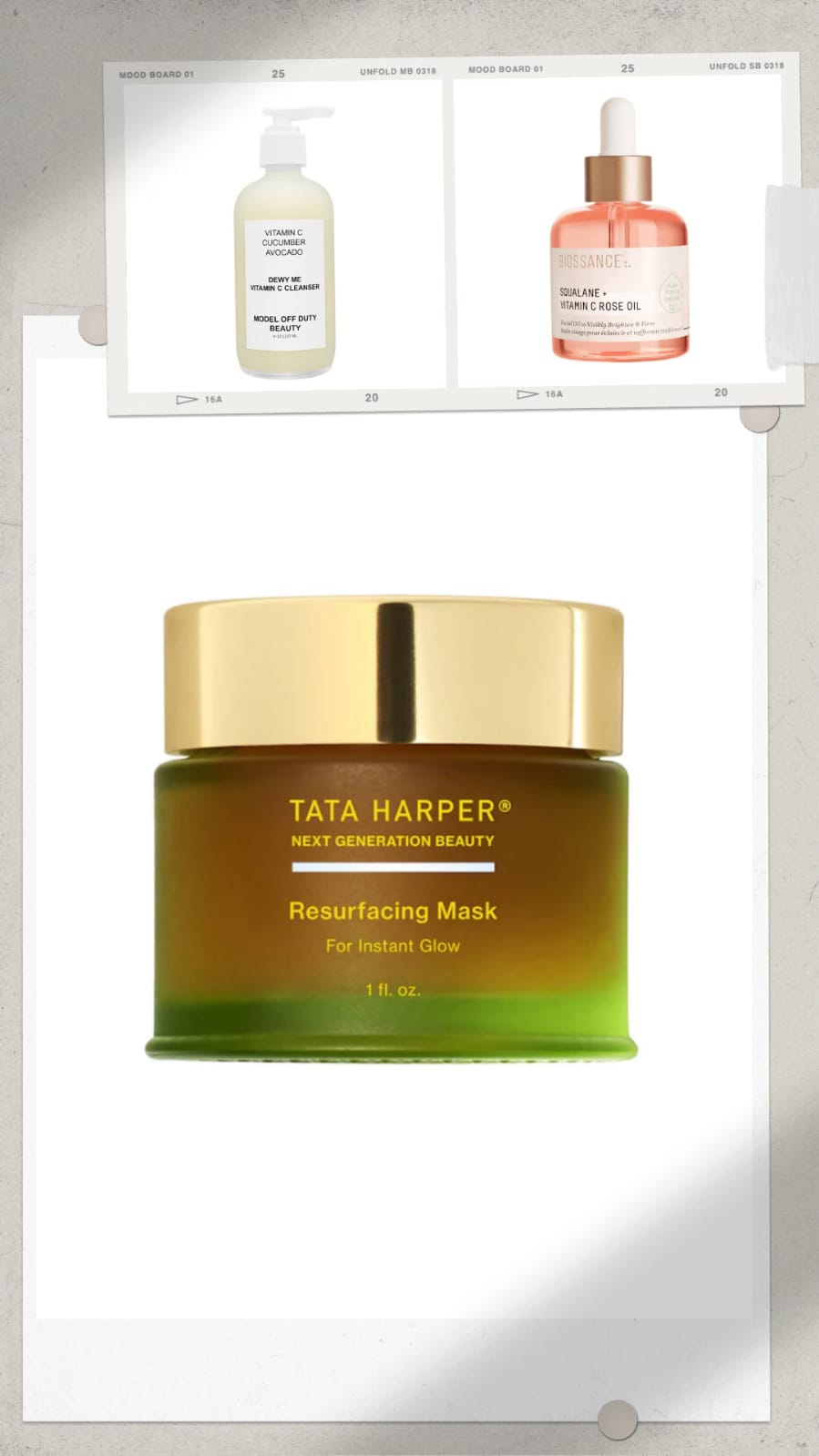 "BREAKOUTS ARE THE WORST!" We are pretty sure, we can say this on behalf of every woman out there. But, if there's anything out there that's more irritating than acne, it is the stubborn dark spots they leave behind.
If you have been dealing with major hyperpigmentation or you simply are a victim of acne scars, you need to do something about it. Yes, the scars may fade away on their own, but it may take years. However, with the right spot treatment, you can get rid of those scars almost instantly.
We have curated a list of the best skincare products for dark spots that are genuine miracle workers. However, these products are not just mere spot treatments, they have the power to help you deal with even more severe and frustrating issues like skin discoloration, signs of aging, unevenness, and much more. Here is a list of all the perfect products for your skin to help you make an informed decision.  
7 Best Skincare Products For Dark Spots To Try In 2021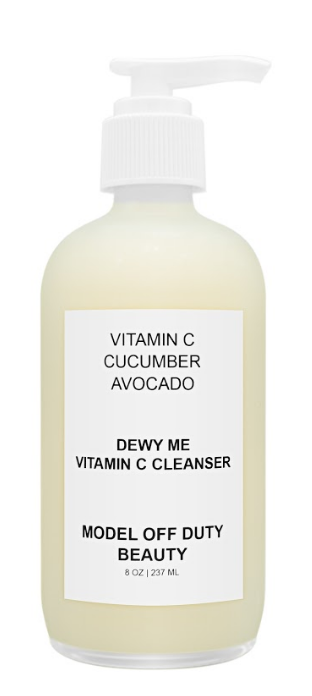 Model Off Duty Beauty Dewy Me Vitamin C Cleanser
Looking to get rid of those spots? This cleanser is just the right first step. Trust us, this vitamin C cleanser is the perfect product to give you brighter and spotlessly clear skin. This gel-based cleanser is an excellent pick to defeat oiliness, hyperpigmentation, and aging skin in just one step. Infact, it is filled with the powers of vitamin B, avocado oil, and cucumber which makes it immensely nourishing for your skin.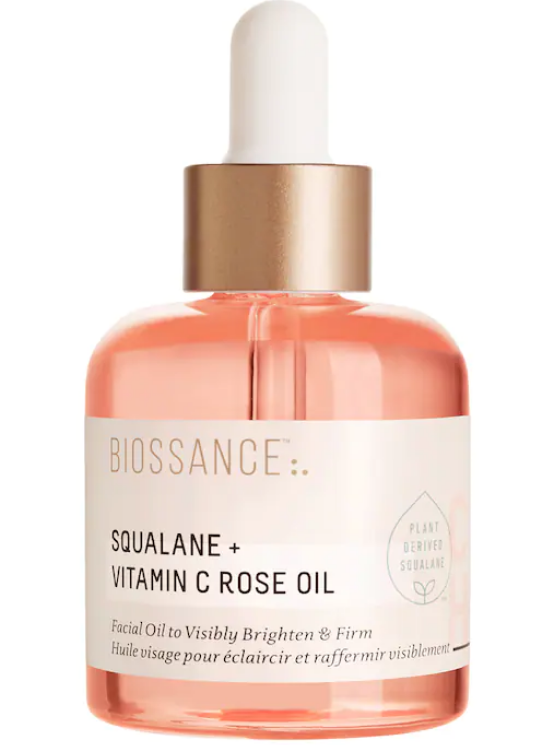 Biossance Squalane + Vitamin C Rose Oil
Another bestselling product for bright, spot-free, and well-hydrated skin is this vitamin C oil. Suitable for all skin types, this Biossance oil can transform your dull and dark skin to reveal the most luminous-looking complexion. You can incorporate the Squalane + Vitamin C Rose Oil into your routine to banish any signs of dryness, dark spots, dullness, and signs of aging.

Algenist Blue Algae Vitamin C™ Dark Spot Correcting Peel
The Blue Algae Vitamin C™ Dark Spot Correcting Peel is another excellent product that helps in fighting any dark spots and stubborn scars. It is a vegan product that is perfect to achieve well-resurfaced and exfoliated skin. This peel is all you need to defeat dark spots, uneven texture, and dullness as well.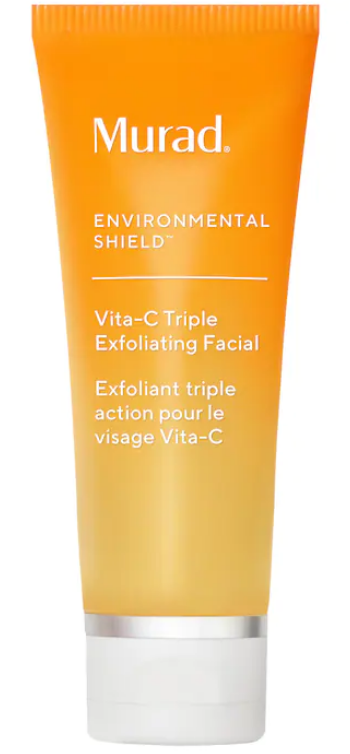 Murad Vitamin C Triple Exfoliating Facial
Your dark spots can practically vanish with this triple-action exfoliation facial treatment. This product is filled with vitamin C and it specifically aims to improve your complexion. Add this to your routine for a well-exfoliated, brighter, and smoother version of your skin. It is suitable for all skin types.

Model Off Duty Beauty C Squared Serum
This serum is not just a spot treatment, it's also your golden ticket to the best skin of your life. Curated with a double dose of natural yet immensely potent vitamin C, this serum is a life changer. It is all you need for radiant and lifted skin. This serum is also filled with the powers of naturally sourced hyaluronic acid and aloe vera which makes it incredibly hydrating and nourishing at the same time. You must pick this clean beauty serum to banish any signs of hyperpigmentation and achieve a glorious glow.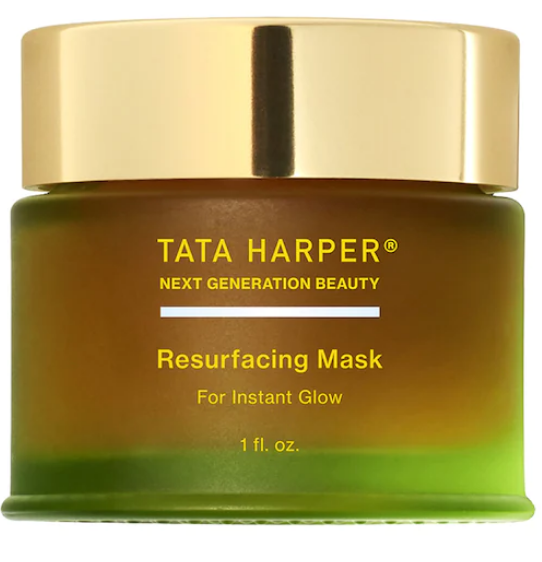 Tata Harper Resurfacing BHA Glow Mask
This glow-giving mask is another perfectly suitable product to get rid of those spots and marks on your face. The Tata Harper Resurfacing BHA Glow Mask is a next-generation glow mask to instantly give you a dreamy glow. Not just that, it can also help in banishing issues like enlarged pores, dullness, and unevenness of the skin.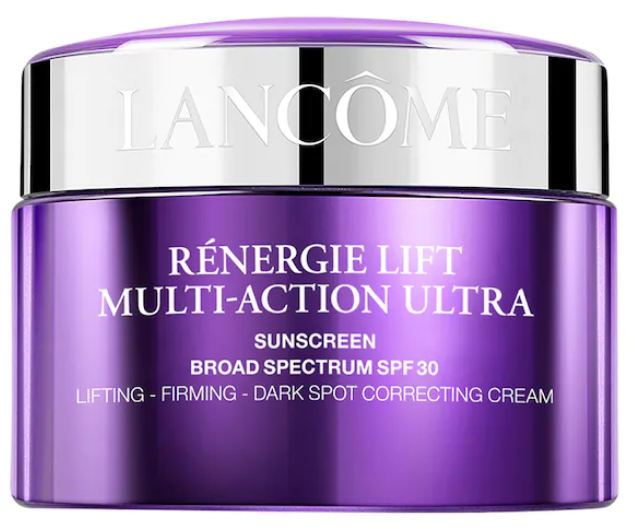 Lancôme Rénergie Lift Multi-Action Ultra Dark Spot Correcting Cream SPF 30
Pick this SPF-infused lightweight face cream to eliminate any dark spots and signs of aging from your face. This cream is all you need for younger, spotless, and lifted skin. That's not it, this cream also has the power to protect, correct and tighten your skin. It is suitable for all skin types.
Up Next: This vegan face oil is the mainstay of skincare routine