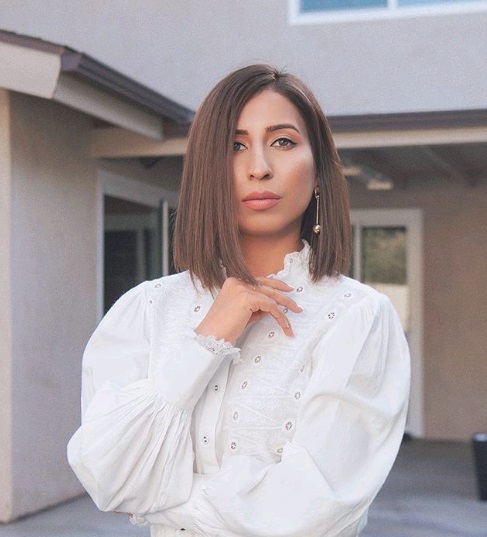 For years, I had been dealing with hyperpigmentation, dullness, and acne spots. I was literally craving a brighter and healthy complexion. Although I have the best cleanser, toner, and moisturizer, I couldn't pick a serum for my issues. Trust me, I had tried them all, but nothing was enough. I needed a transformational experience. That's when I came across an incredible clean beauty brand Model Off Duty Beauty. Although Model Off Duty Beauty offers a number of serums, I picked the Youth Glow Day Serum. Honestly, this is my pick for an instantly radiant complexion! But, why is this serum the best serum for glowing skin? What's so great about the Youth Glow Day Serum?
I incorporated the Youth Glow Day Serum in both my morning as well well my nightly routine. The first thing that seriously impressed me when I first applied this serum was its non-sticky and non-greasy texture. (To be honest, that's what made me want to continue). In about a week of consistent usage, I was beyond satisfied. Trust me, the process was so effortless. This product defeated my hyperpigmentation and banished my dullness. Another bonus was, it eliminated my forehead lines and made my skin surprisingly supple.
The Best Serum For Glowing Skin In 2021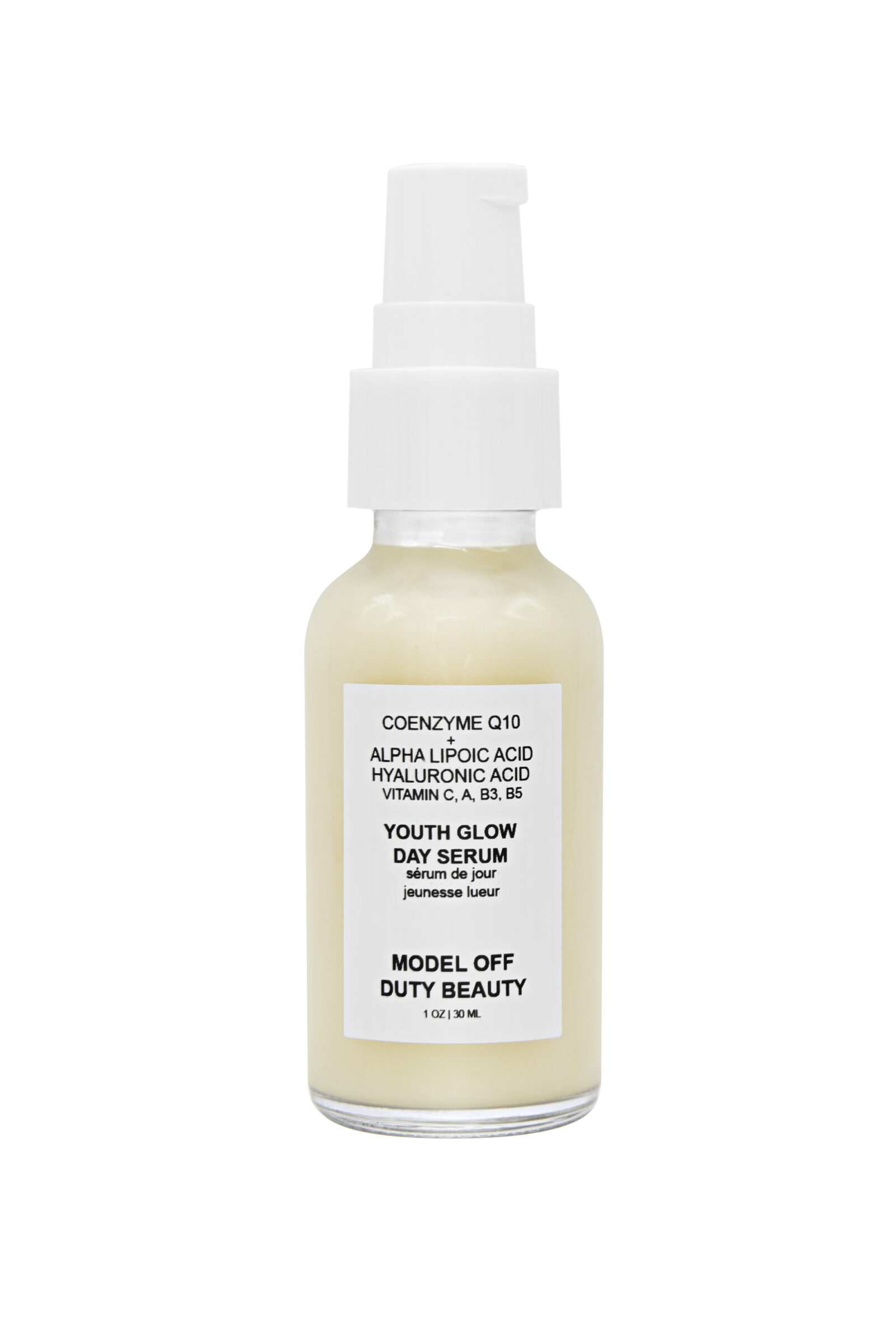 I had always followed my skincare regimen with all my heart. But, this time, the results were mind-blowing. You know, there are products that just work. They make you proud of your skin. This serum is one of those products. My skin looks so much more hydrated, and my pores are significantly smaller. I am so much happier. Plus, I have no signs of inflammation, and every time I apply it, my skin experiences an unbeatable soothing sensation. This product has been a mood-booster. After all, it gave me back my confidence.
INGREDIENTS
This clean beauty serum is not only clean, but it is also made with ingredients that are completely vegan, natural, GMO-free, non-toxic, sustainable, gluten-free, paraben-free, cruelty-free, paraben-free, and phthalate-free as well. Honestly, I am obsessed with how safe it is. Here is a short description of how each ingredient adds powers to this serum.
Coenzyme Q10 – This effective ingredient helps in the protection of skin at the molecular level. Plus it also protects from the harmful rays of the sun.
Alpha Lipoic Acid – Filled with anti-oxidants, this serum can help in an instant restoration and reparation of your skin.  
Hyaluronic Acid –This special ingredient equips this serum to deliver long-lasting hydration. It is incredibly anti-aging.
Vitamin A – This is another anti-aging ingredient that helps in defeating age spots and hyperpigmentation.
Vitamin C – It helps in the elimination of dullness, inflammation, and hyperpigmentation. Plus, it equips the serum to brighten and tighten the skin. Vitamin C minimizes redness and creates a more even complexion. It also increases the quality of the collagen created in the body.
Vitamin B3 and B5 – These vitamins help in prevention of any moisture loss by stabilizing the skin's natural barrier.  
Up Next: Top 5 gentle exfoliators that banish dead skin instantly