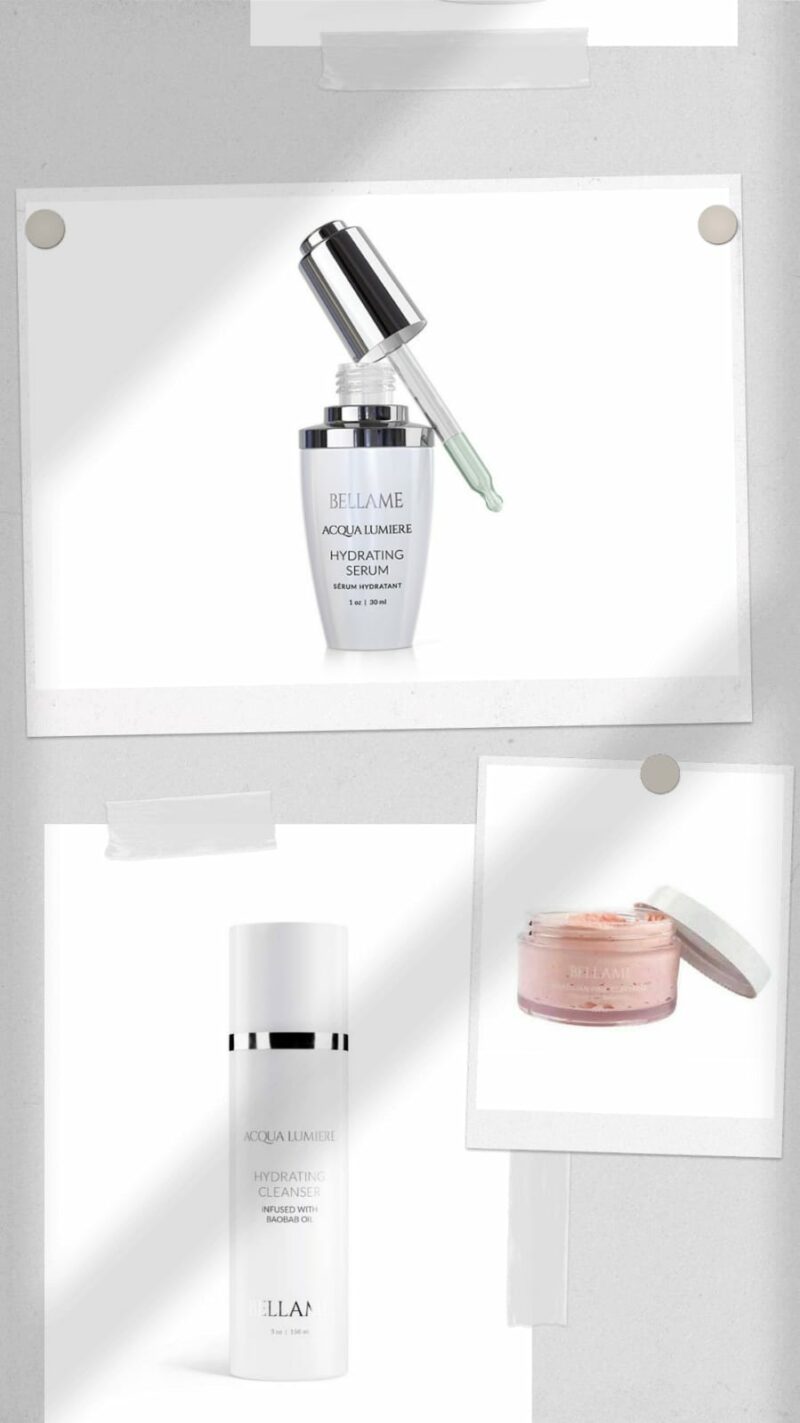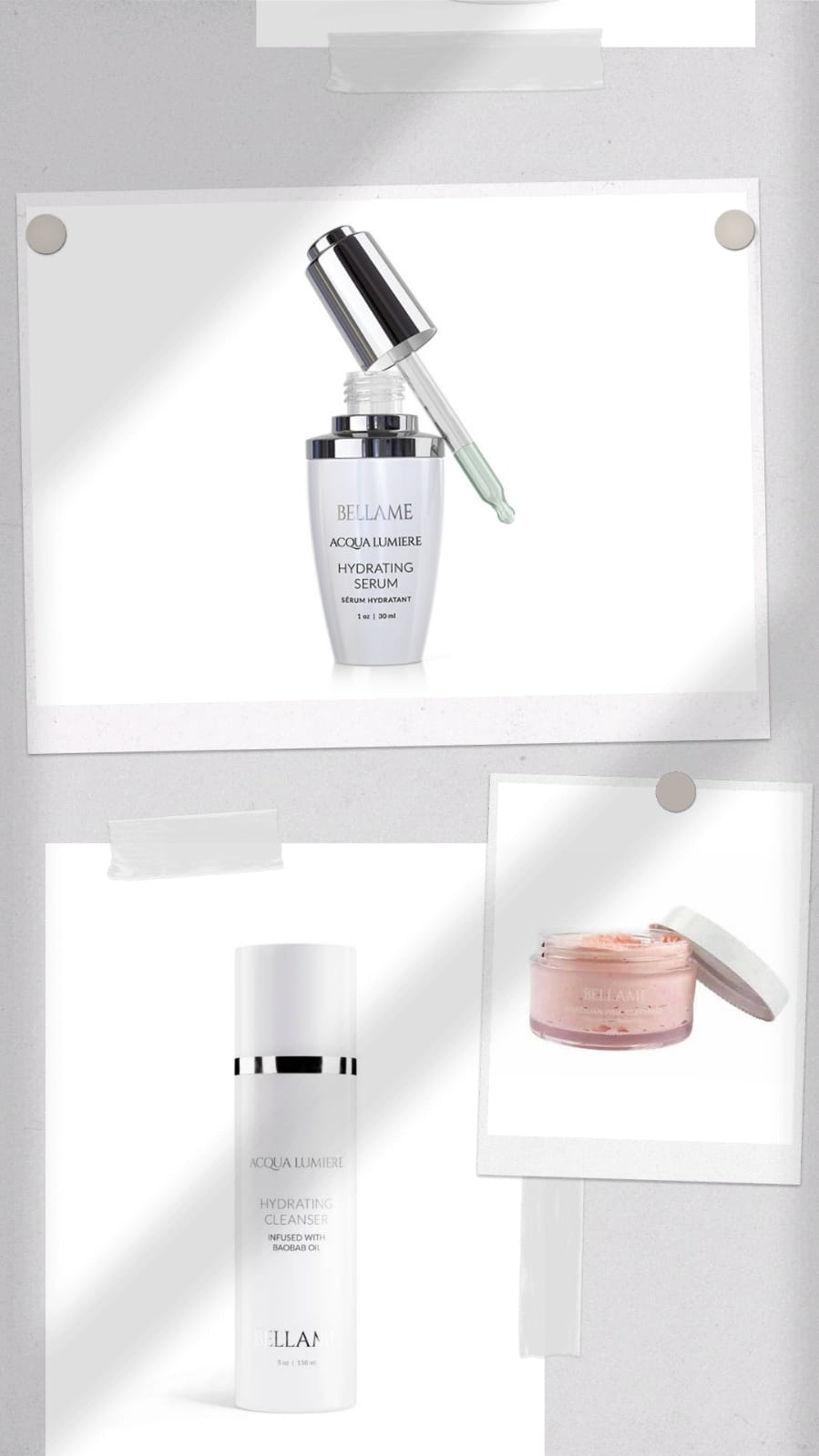 Founded by life and business partners, Melissa and Scott Thompson, Bellame began with a clear idea that beauty comes from much more than just glowing skin. True beauty can be defined as a place where inner and outer radiance meet. Today, Bellame has inspired more than 10K spirited entrepreneurs to join forces with the brand and empower the vision for a brighter, more beautiful future. Keeping in mind the brand's mission and values, customers from around the globe have put their faith in Bellame to fulfill all their skincare and beauty requirements, and Bellame reviews are proof.
When we first checked out Bellame skincare products, we instantly knew that these are some products we will be embracing for years to come. From their gift collection to facial care, body to lip care, Bellame has something for everyone. You must check out the Bellame Acqua Lumiere Collection for a complete skincare experience. The brand also offers a special Beauty Passport for regular customers that gives access to insane discounts and subscription options for the best prices. All in all, you'll definitely want to try some of these Bellame products once you get a look at them. So, do check out the Bellame skincare reviews of the 6 best-selling Bellame products with us and be sure to try your favorite products.
Bellame Reviews – The 6 Best-Selling Bellame Skincare Products To Check Out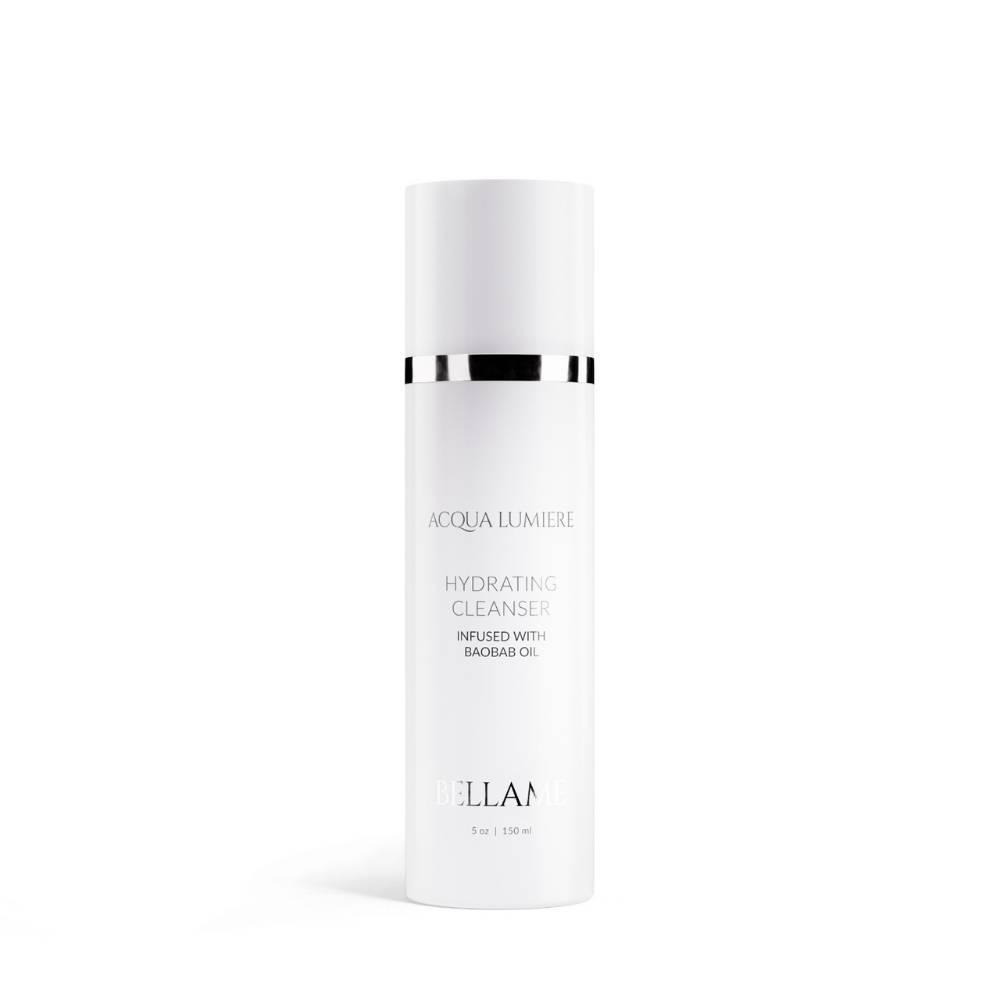 Bellame Hydrating Cleanser ($48.00)
Supercharge your morning with this European-style cream cleanser. Bellame Hydrating Cleanser contains a luxurious blend of ingredients like baobab oil, hyaluronic acid, Inflacin®, Soluxomes®, and vitamin C ester. A product from the Acqua Lumiere Collection, Bellame cleanser is laced with a soft floral fragrance. Tap 1-2 pumps onto your palms and apply directly on dry skin. Rinse with water or use a damp washcloth to gently exfoliate your skin to reveal a youthful and healthy glow.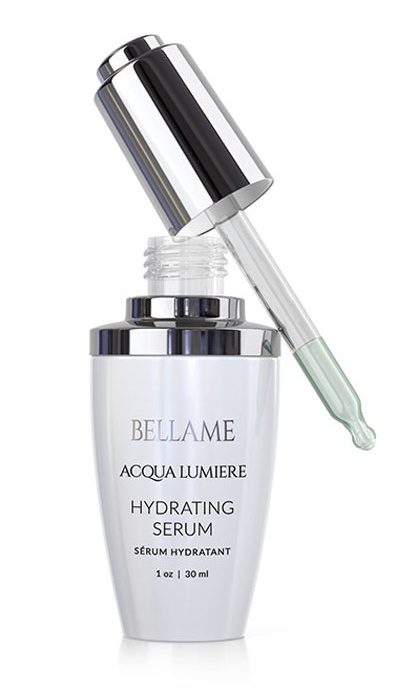 Bellame Hydrating Serum ($88.00)
Bellame Hydrating Serum is perfect for those who take their skincare regime seriously. Key ingredients include baobab oil, high-powered hyaluronic acid, Inflacin®, Malachite, Soluxomes®, and vitamin C ester. Marine collagen infused in the product helps boost firmness and elasticity of the skin. This lightweight, instantly absorbing Bellame serum helps firm skin, minimize fine lines and wrinkles, and repair sun damage. Apply daily for best results.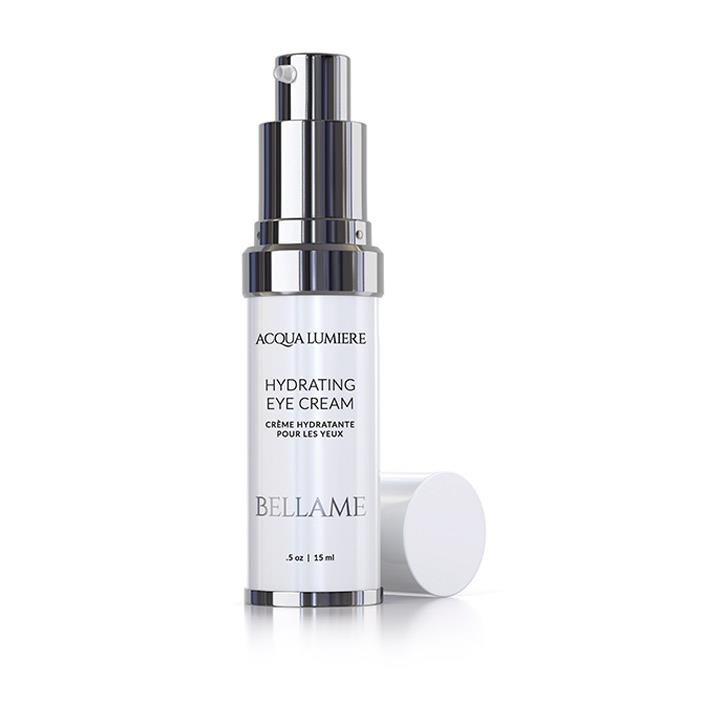 Bellame Hydrating Eye Cream ($68.00)
They say our eyes are the first part of our body to betray our age. But we believe that they will always be our most attractive feature. Bellame Hydrating Eye Cream helps revive and restore the look and feel of the skin around the eyes. Crafted with powerful ingredients like baobab oil, caffeine circulation booster, hyaluronic acid, marine collagen, peptides, aloe vera, cucumber extract, and vitamin C ester, this Bellame eye cream is perfect for softening fine lines and diminishing dark circles. Use Hydrating Eye Cream to positively enhance your most attractive feature.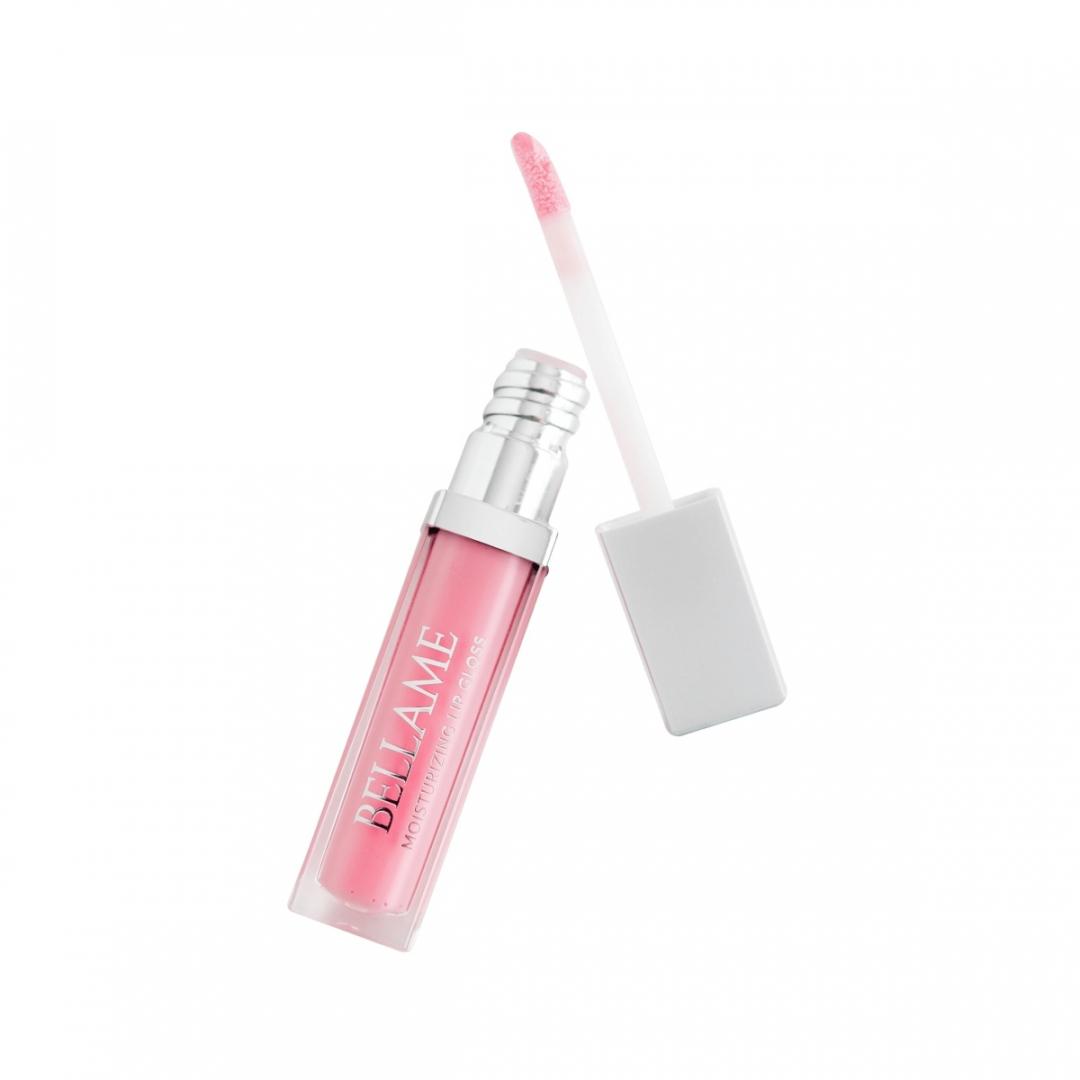 Bellame Moisturizing Lip Gloss ($27.00)
Formulated with shea butter, vitamin E, and baobab oil, Bellame Moisturizing Lip Gloss will provide your lips with a perfect splash of shine. Moisturizing Lip Gloss helps nourish and hydrate your lips, giving them a soft and supple feel. This Bellame lip gloss is lightweight, non-sticky, and gives you a splash of color with just one swipe. The product's lemon sugar scent provides lasting freshness. Apply directly to lips for a glossy shine. Reapply as needed.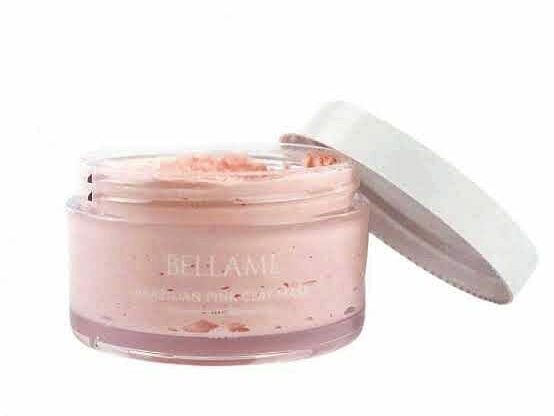 Bellame Brazilian Pink Clay Mask ($64.00)
Infused with baobab oil and strengthened with vitamins, precious oils, and antioxidants, Bellame Brazilian Pink Clay Mask contains a 4-in-1 deep cleansing action. The Clay Mask helps purify damaged skin, soften rough skin, revitalize skin cells, and brighten dull skin. Key ingredients include Brazilian kaolin clay, Bentonite clay, orange fruit extract, rose flower oil, green tea extract, Kigelia Africana fruit extract, and caffeine. Experience spa-like treatment from the comfort of your home with every use.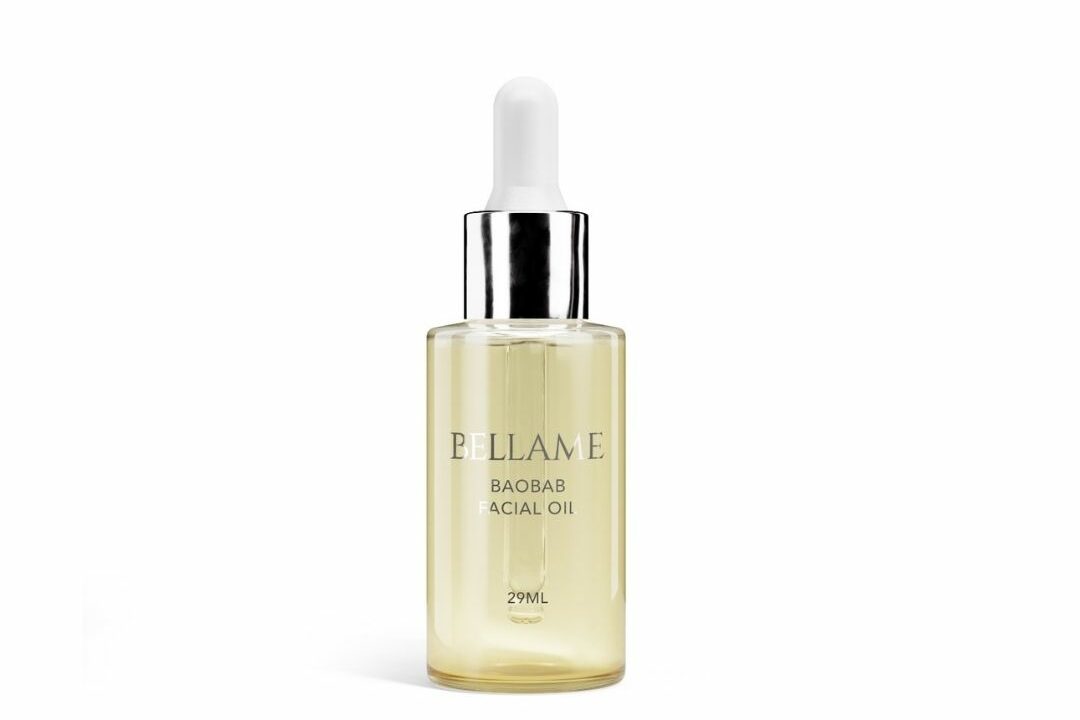 Bellame Baobab Facial Oil ($68.00)
We can't complete this list without talking about Bellame Baobab Facial Oil. Baobab oil is a key ingredient in almost all Bellame products. The best way to derive the goodness of this oil is by using it directly. However, this Baobab Facial Oil is also infused with rich beauty oils like grape seed oil, coconut oil, apricot oil, olive oil, rosehip oil, and lavender oil. This facial oil helps nourish skin, leaving it with a soft, smooth, moisturized, and healthy glow. We highly recommend trying this product to treat various skin concerns like redness, blemishes, fine lines, wrinkles, and discoloration. Apply daily after using a cleanser and serum in an upward and outward motion.
Up Next: The 6 best Radha Beauty products for healthy, beautiful skin