Living room is the first place your guests gather and, in most floor plans, one of the first spaces you see upon entering your home.
We all want that space to look luxurious. I have mentioned below some cool ways to create a chic & opulent looking living space. You can totally achieve the look on a budget as well.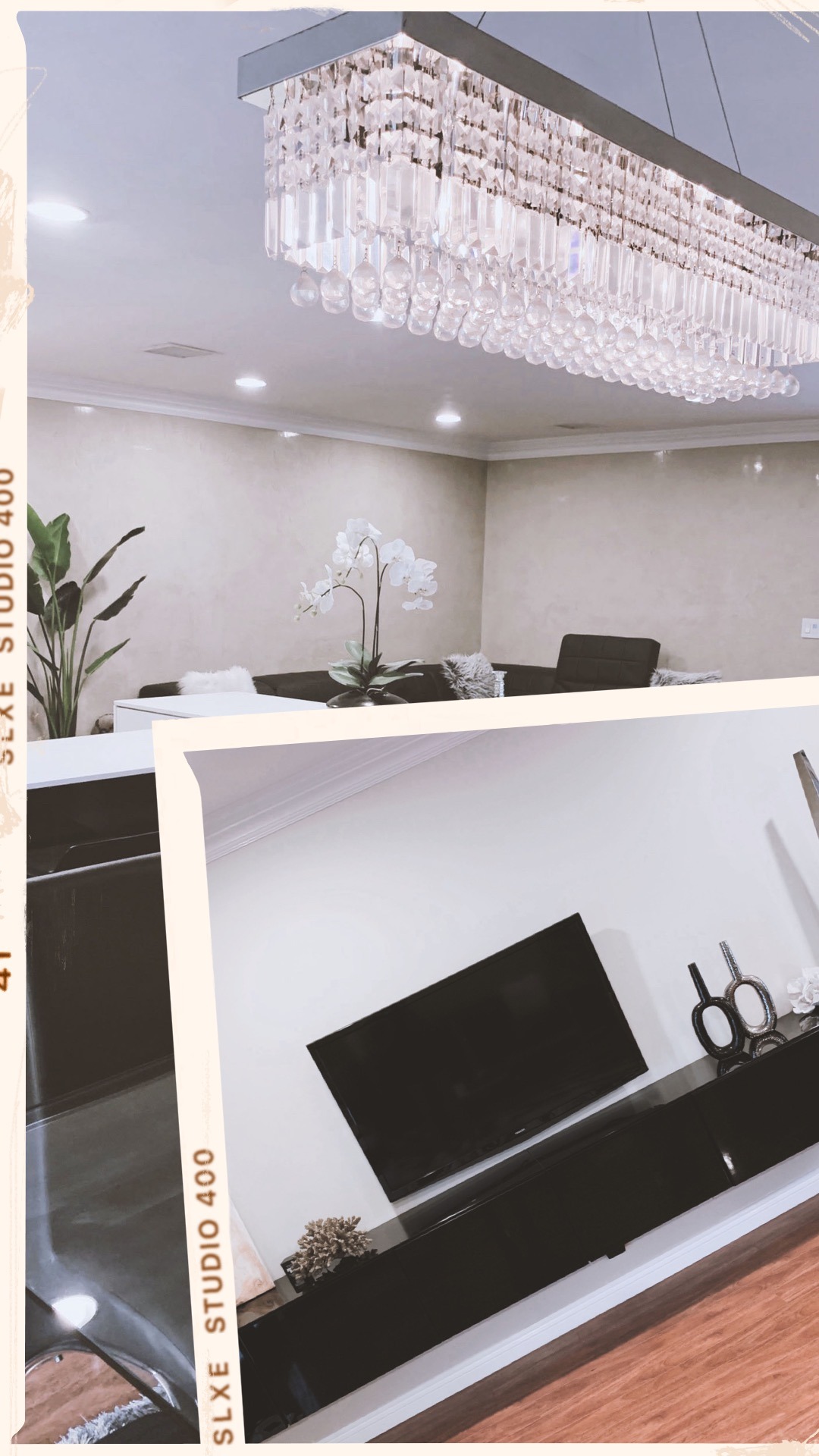 1. LAYERED LIGHTING
Layered lighting helps in adding depth & opulence to the room. It could be a mix of recessed lights, chandeliers, lamps etc. Even Candles in pretty, reflective candle stands can do the trick. Adding dimmer switches is a cool way to make a room feel expensive—this lets you adjust the
lighting so space feels warm and cozy."

2. INVEST IN A GOOD PIECE OF ART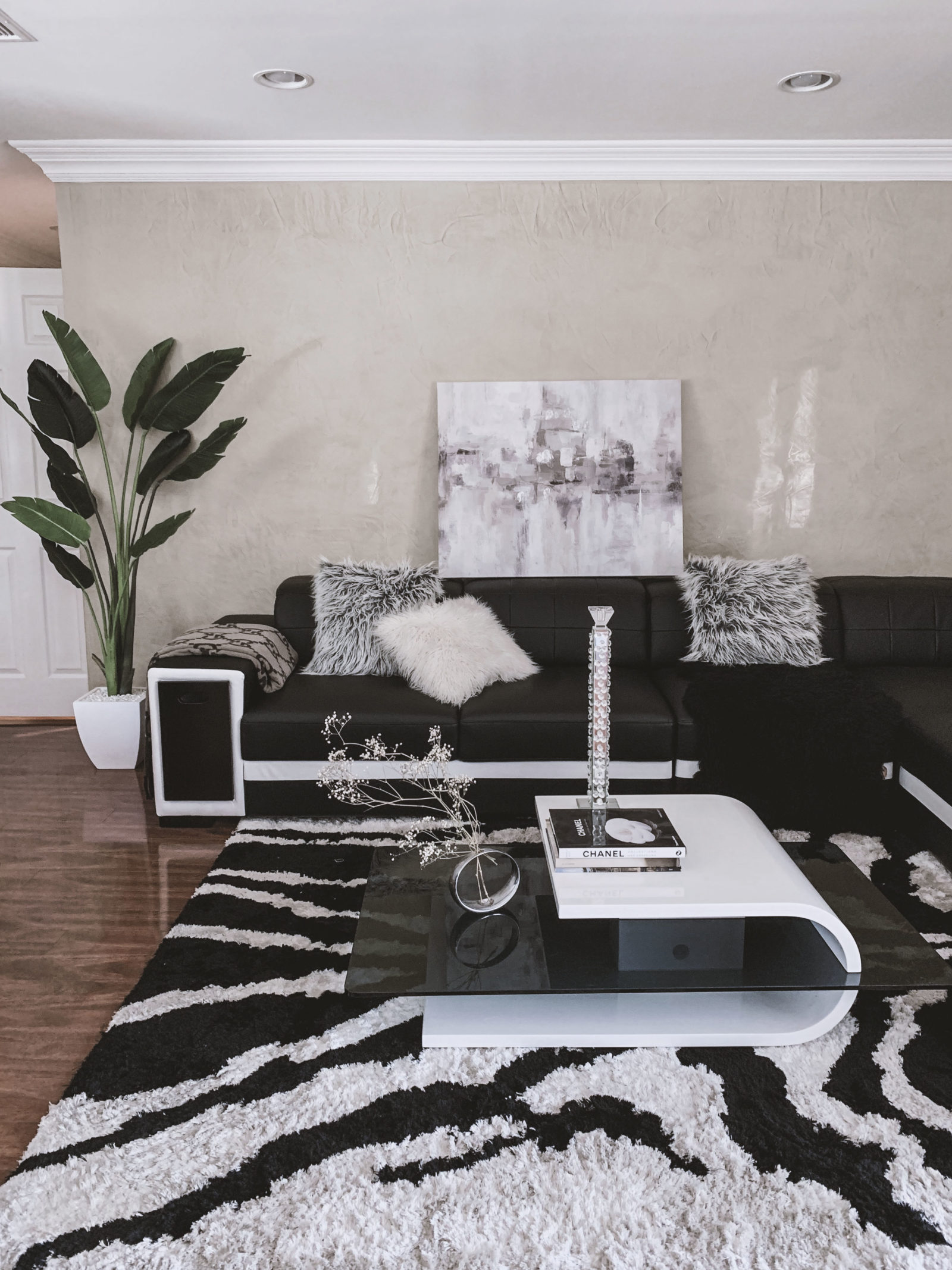 Having a piece/pieces of Art is indispensable in order to give a more expensive look to your living room. You can totally change the
look of your living room by adding a nice art piece.
3. INCORPORATE TEXTURE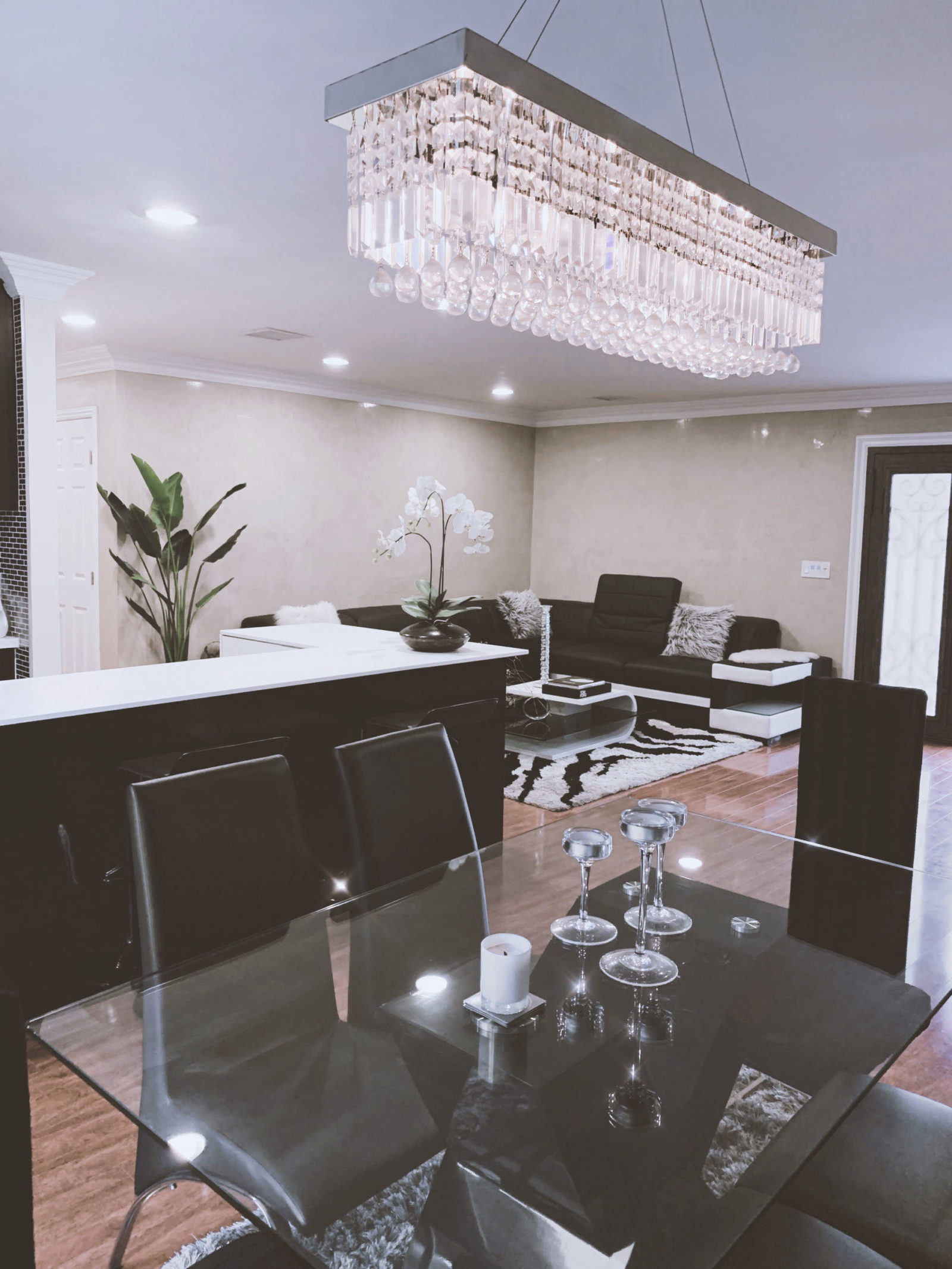 One of the easiest and best ways to dress up a room is with great pillows, an oversized, beautiful throw that will make it feel more luxurious and expensive.
Add a variety of woods, glass, metals, and woven materials to create a look that creates a nice theme, is not too matchy-matchy.
In my living room, I added a brown Gucci throw & gray pillows to break up the monochrome look a bit. From luxurious leather to wool to faux fur different textures add unmistakable luxury to your space.
I love an eclectic, edgy mix with elevated materials, scale and details.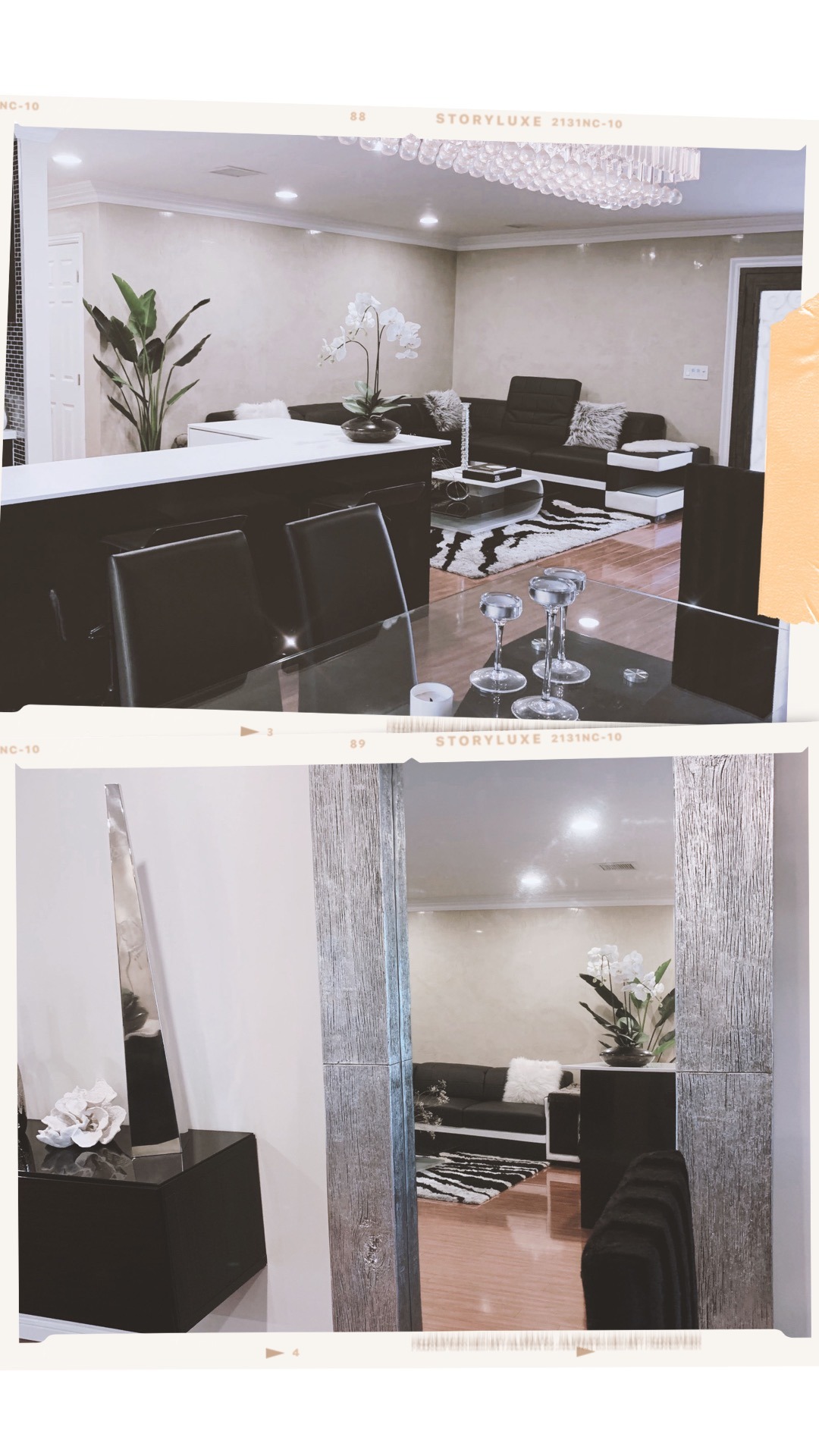 4. ACCESSORIZE IT RIGHT
A scaled-up, masculine leather sofa juxtaposes nicely with a zebra print rug. For the finishing touches, nesting coffee table books, statement art, and vases, etc are all great. Designer coffee table books make for a perfect accessory and instantly makes your space look more expensive. You can add some other cool accessories like a floor standing mirror, vases, other accent pieces to create a more dynamic & opulent look.

5. USE METALLICS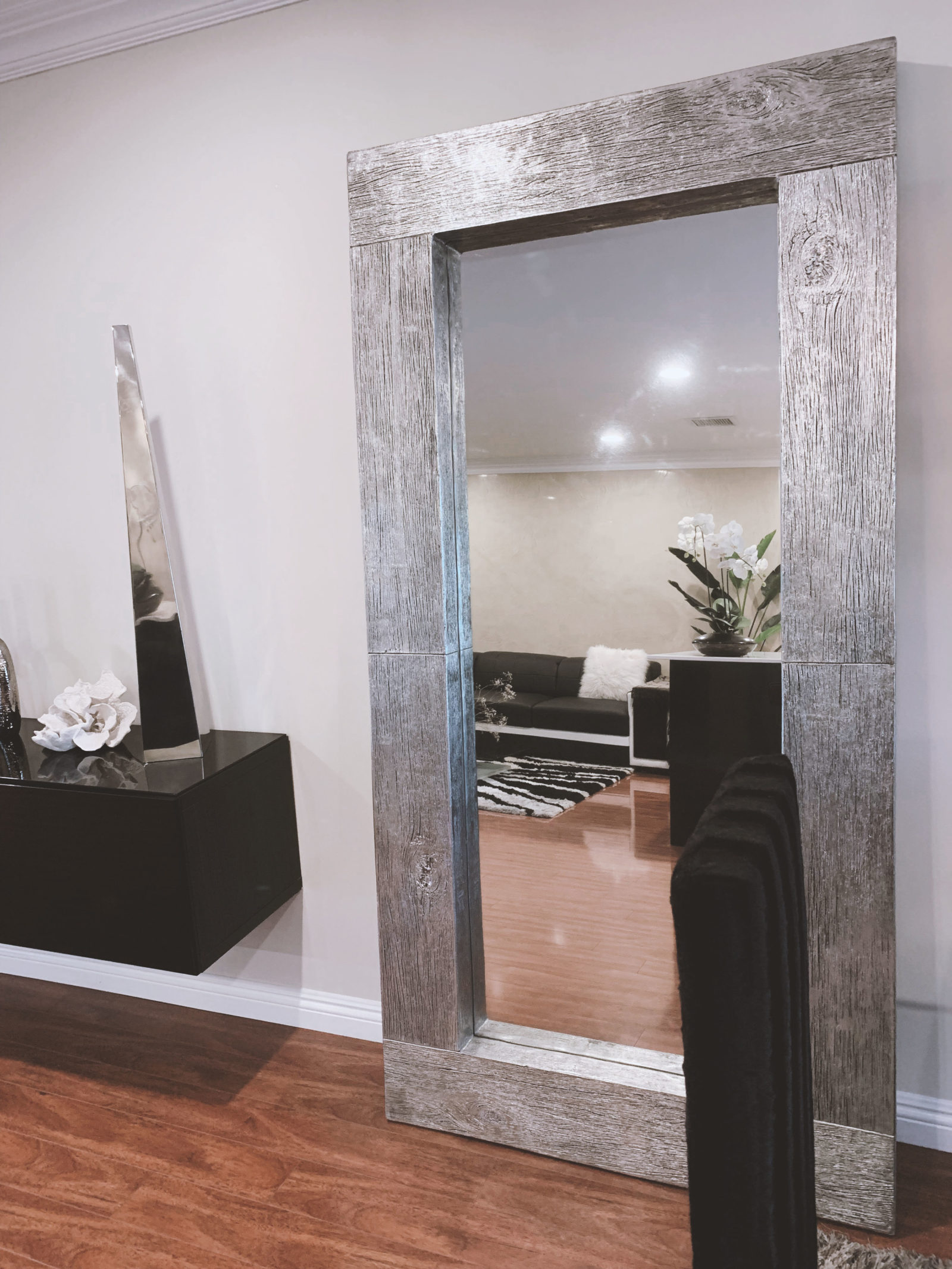 A metallic vase, metallic mirror, or decorative accent can instantly add the more to a room and up your fancy quotient.
Adding a little bit of glitz and glam can really add wow factor. 


6. ADD A PLANT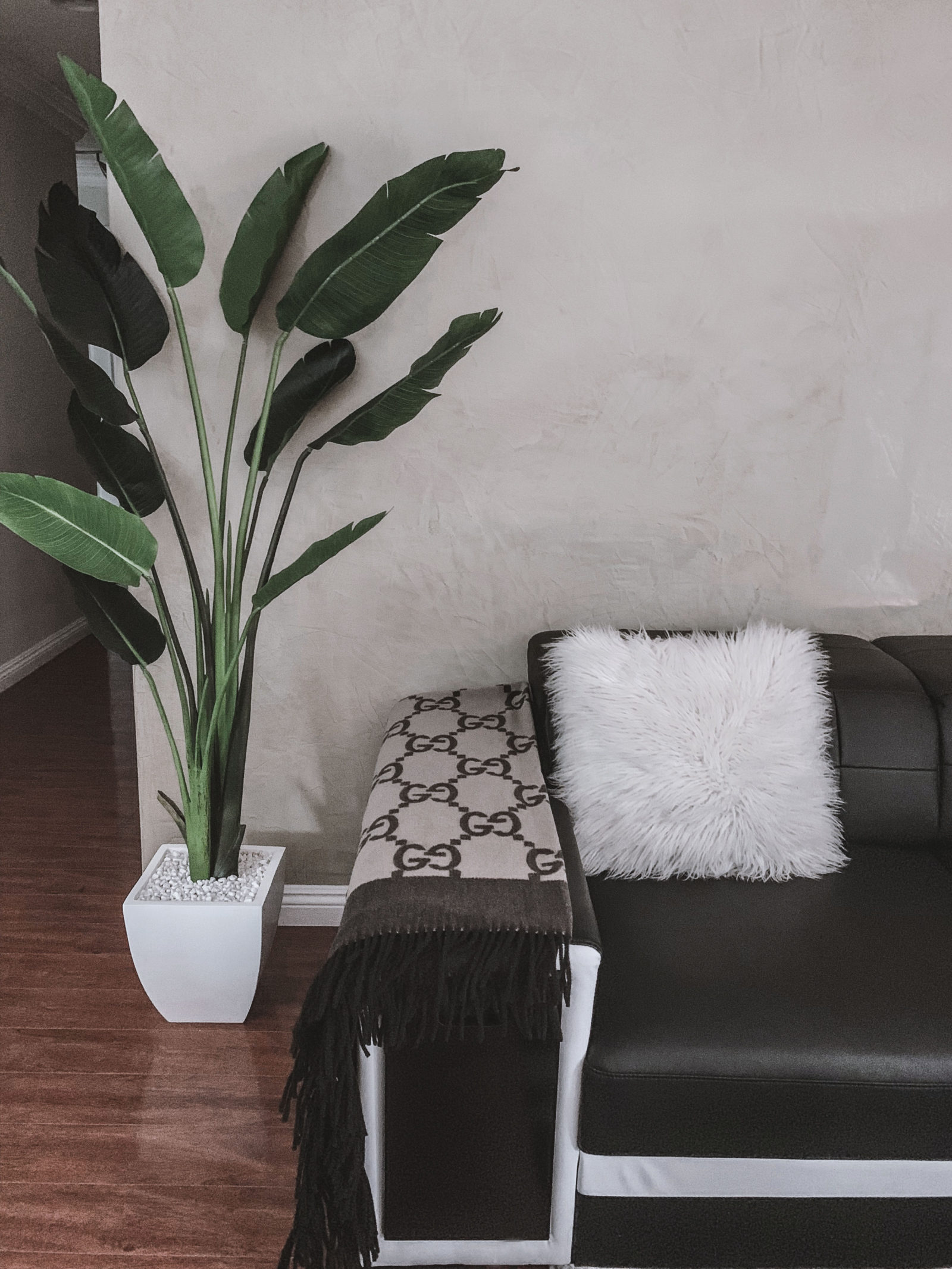 Last but not the least add a plant or if you cannot do the upkeep then add a nice faux plant. Plants are also a perfect for adding a pop of greenery to your living room.

Let me know what do you guys think?
Adi xx