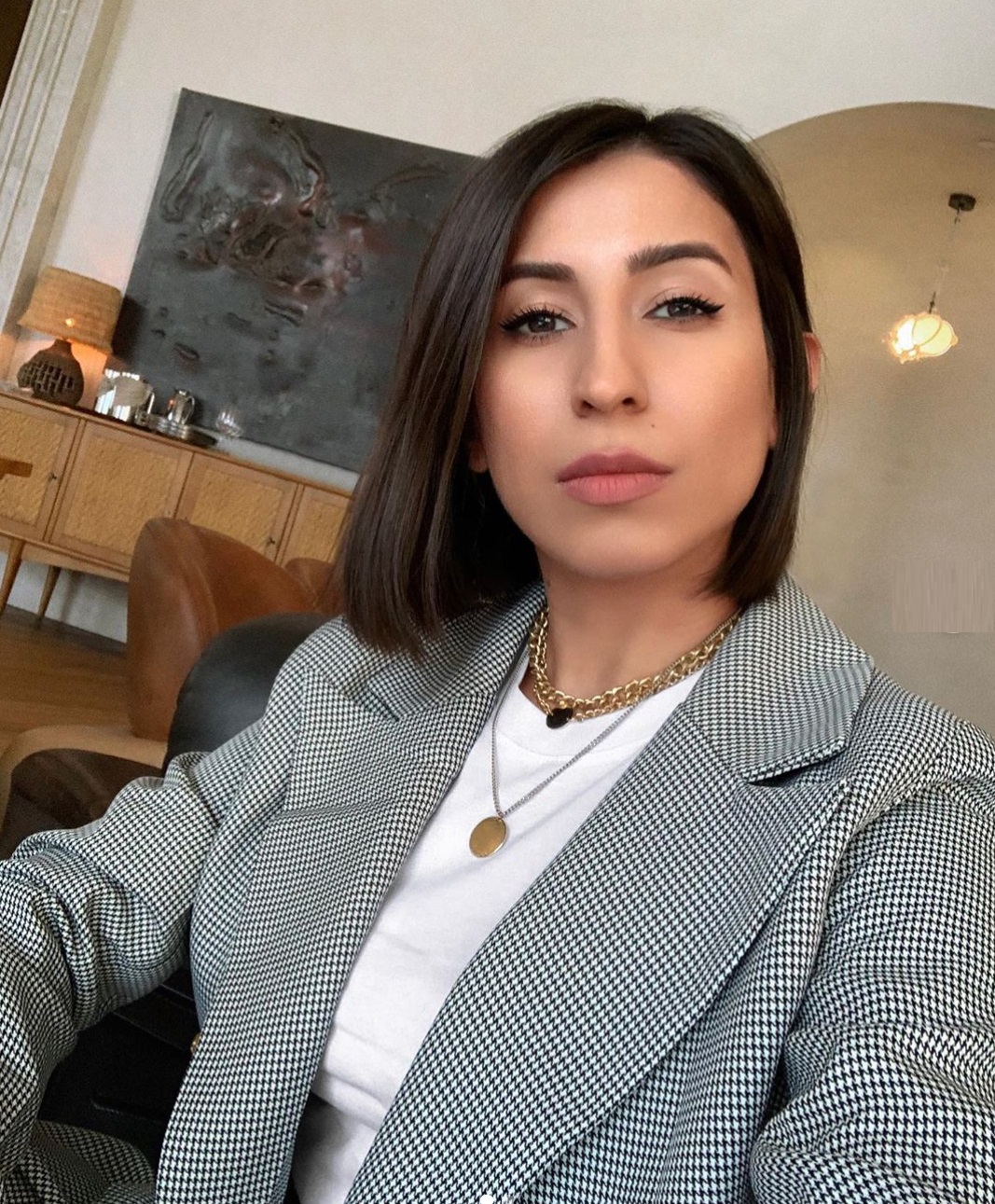 Facial exfoliation is the most satisfying form of self-care. The sense of actually exfoliating all the dead skin cells from the face surpasses all. In fact, the result of any exfoliation session is like a dream come true. A good face polish has the power to unveil immensely desirable smooth, baby-like skin. 
Trust me, as soon as you begin to feel a little bit low, or perhaps you need that Monday motivation to kickstart your week, you must indulge yourself in fitting facial treatment. While you are at it, you must exfoliate your face for the ultimate cleanse.  For the best exfoliation experience, you will have to research for scrubs and face polishes. Yes, you can't just pick any scrub and start rubbing your face. Because all the scrubs are different. In fact, they are made up of different ingredients and serve different needs. But, what if I say, I have the perfect pick for you. I have found the best clean face polish exfoliator for glowing skin. Believe it or not, I am obsessed with it.
The Best Face Polish For Glowing Skin In 2022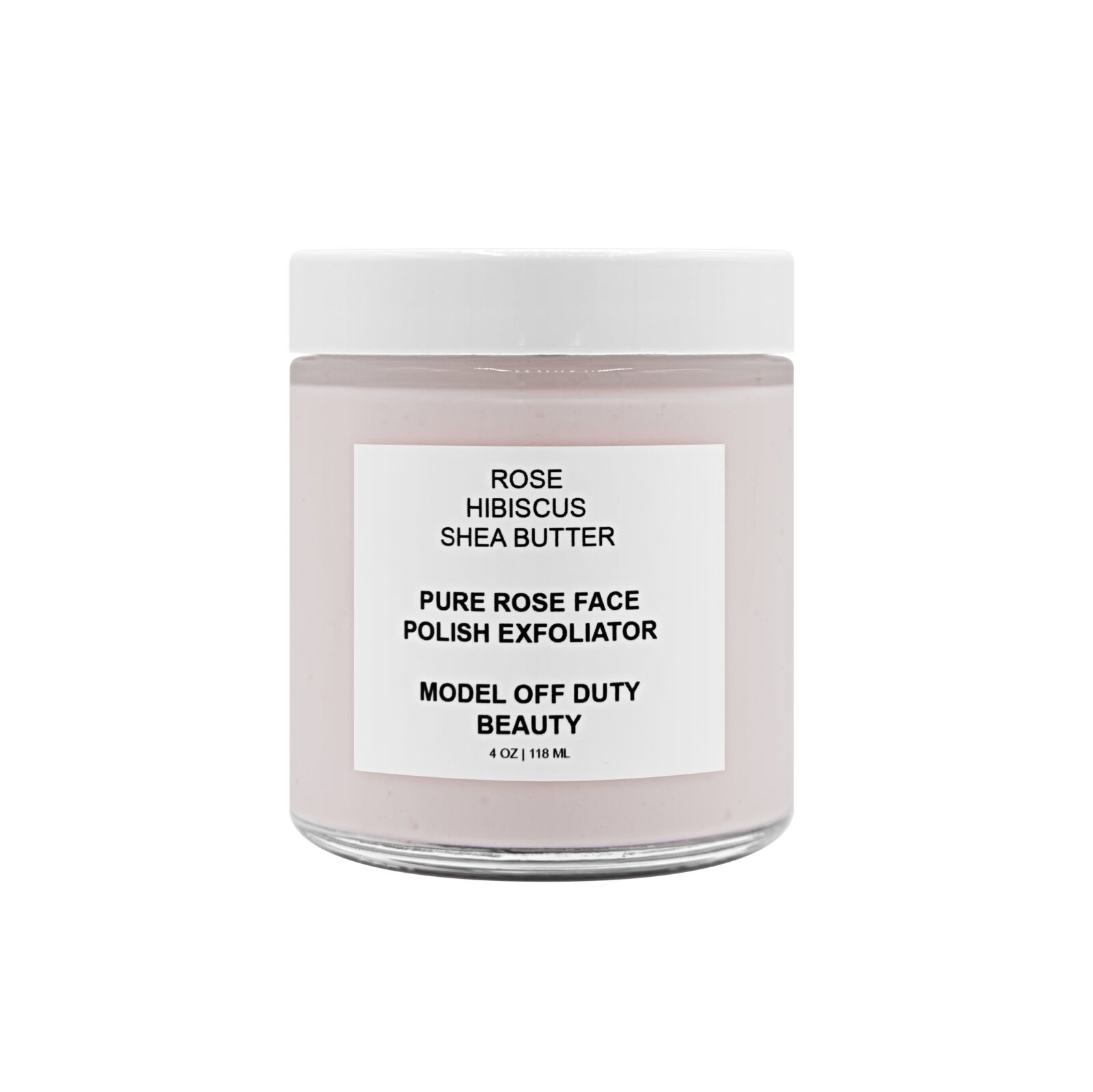 PURE ROSE FACE POLISH EXFOLIATOR
I am in love with this Model Off Duty Beauty creamy face polish. It is ahead of its time. This clean face polish exfoliator for glowing skin has the power to gently cleanse and exfoliate. This is meant to soften your skin with its luscious blend ingredients. The best part is, it is suitable for all skin types, even acne-prone skin. Yes. you can go for it without the slightest doubt. It is bound to give you that smooth, even-toned look you have been praying for. 
Packed With Natural Ingredients That You Can Trust
MODEL OFF DUTY BEAUTY's PURE ROSE FACE POLISH EXFOLIATOR is made up of the finest natural ingredients. The product is infused with the goodness of ingredients such as rose, sweet almond oil, aloe vera, and hibiscus extract. 
Rose –  Rose has immensely powerful anti-inflammatory properties. It helps in the reduction of redness of your irritated skin. Along with that, it can help you in getting rid of acne, dermatitis, or even eczema. It is an efficient cleanser that assists in the removal of oil or any accumulated impurities. In fact, the presence of rose in a face polish makes the entire experience soothing.
Sweet Almond Oil Shea Butter – Sweet Almond Oil can help in the reduction of any signs of aging. Apart from that, it can lighten the appearance of dark circles. In fact, it has properties to naturally protect the skin from the harmful rays of the sun. In fact, it is highly antioxidant and filled with the goodness of vitamins. 
Hibiscus Extract – Hibiscus extract is very effective in getting rid of age spots. It can make your skin a lot more younger-looking, fresher, as well as smoother. Hibiscus is full of natural acids that assist in purifying your skin. This property of the flower aids in the easy breakdown of dead skin which in turn leads to rejuvenated skin. It even helps in controlling acne breakouts.
Aloe Vera – Aloe vera has always been the go-to skin-replenishing ingredient. It creates a protective barrier that facilitates the sealing of essential moisture. Aloe vera has an excellent cooling effect that reduced acne and inflammation. Moreover, it assists in the overall healing of skin along with the removal of redness. It is the best ingredient to soothe dry skin.
The Best Part About Model Off Duty Beauty Products
I have developed a special faith towards Model Off Duty Beauty products because not only they are super effective. They are made up of ingredients that are natural, non-GMO, gluten-free, vegan, phthalate-free, paraben-free, and sustainable at the same time. Along with that, the products are also cruelty-free, non-toxic and they come in glass containers.