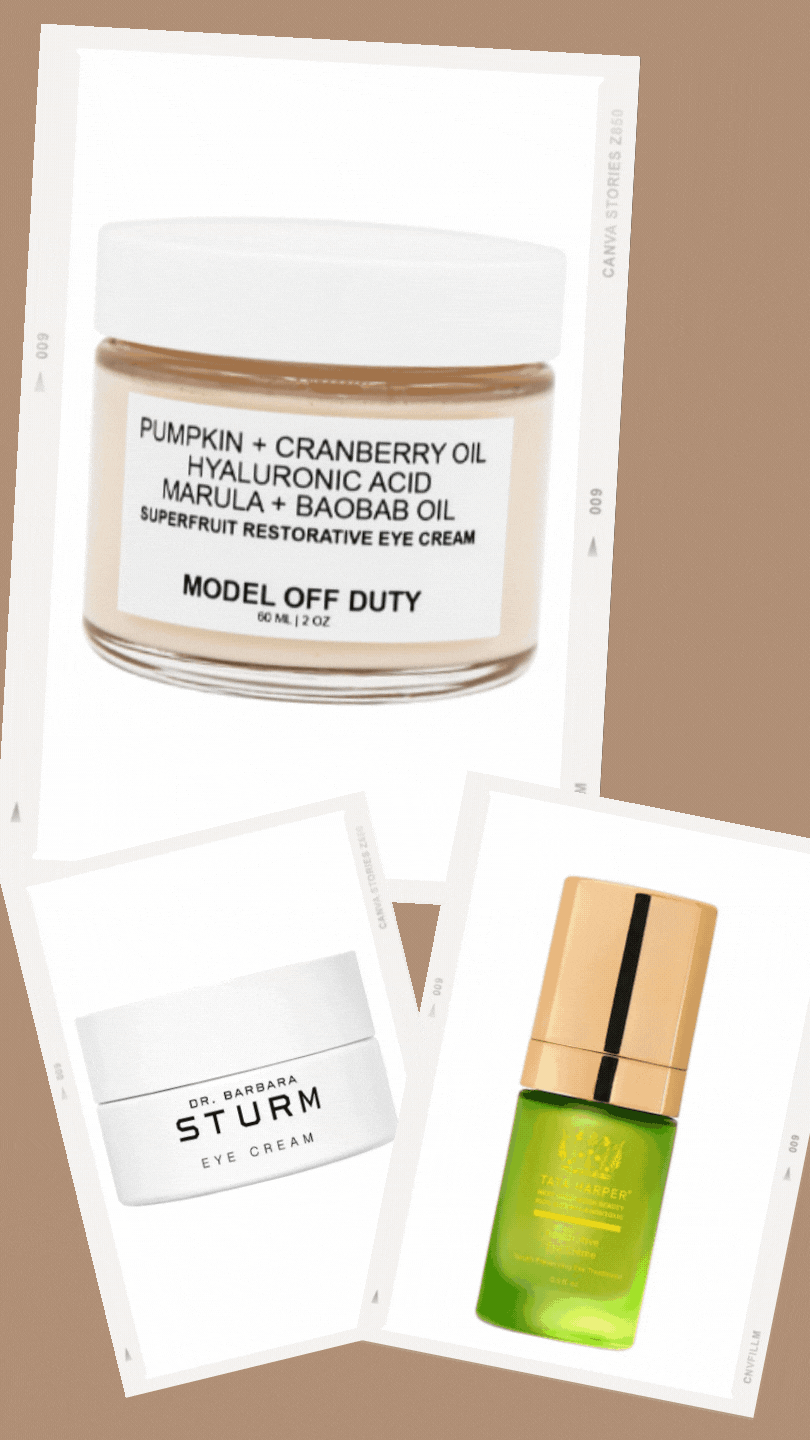 All the poets and songwriters keep reminding us how eyes are the most attractive part of anyone's face. But, as attractive as your eyes may be, the skin around your eyes is excessively fragile and prone to early signs of aging. That is precisely why we curated a list of top eye creams that we reviewed in 2021. We have picked out only the bestselling eye creams of 2021 as a new year's gift to all our readers.
Addressing The Age-Old Debate
Do I Need An Eye Cream?
If you think about it, no one wants to let go of their youth. However, for some reason, the regular use of an eye cream has been debatable. Plenty of people around the world like to think, eye creams are the key to the young-looking under-eye area. On the other hand, there are few who believe eye creams are nothing but moisturizers in a smaller packet. Do eye creams simply offer a placebo effect, or do they actually work? Here is all you need to know.
Eye creams are backed up by science. The right eye creams are specifically tailored for the area around the eyes. They are comparatively safer and packed with a high concentration of essential ingredients that your skin lacks. Another difference between an eye cream and a moisturizer is the consistency; eye creams are comparatively richer and more effective. So yes, you do need an eye cream. You sure do. That is why we have come up with a list of 5 spectacular eye creams that are miraculous. Every eye cream in the list is effectively capable of fighting dark circles, wrinkles, and puffiness as well. Read on for a list of the top 5 transformational eye creams that we highly recommend.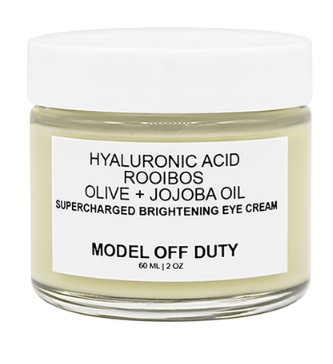 Model Off Duty Beauty Supercharged Brightening Eye Cream
This Model Off Duty Beauty cream is made up of 100 percent natural and effective ingredients. The Supercharged Brightening Eye Cream should be a part of your daily skincare because this eye cream has everything that the perfect eye cream must have. It is remarkably rejuvenating. Just a few applications of this brilliant eye cream will make your under-eye look significantly brighter. Also, this is a super safe choice for daily use because it is made up of clean and effective ingredients like hyaluronic acid, rooibos, olive oil, and jojoba oil. Pick this MODB product to effortlessly heal, hydrate, moisturize, and refresh your tired skin.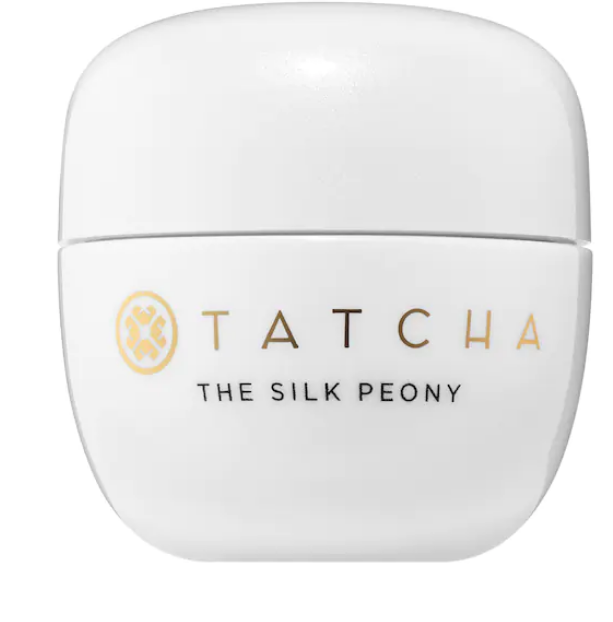 Tatcha The Silk Peony Melting Eye Cream
The Silk Peony Melting Eye Cream by Tatcha is another ultimate eye treatment packed into an eye cream. For all the busy ones out there, this is your pick. Only a few applications of this product gives you a natural-looking radiance around the eyes along with all the essential moisture. This is all you need for a healthy, youthful, and refreshing look. Filled with the goodness of Japanese white peony, this treatment formula is capable of restoring your lost radiance.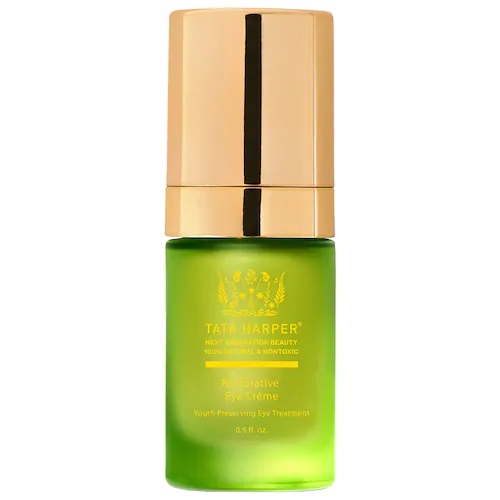 Tata Harper Restorative Anti-Aging Eye Cream
This Restorative Anti-Aging Eye Cream by Tata Harper is another product that you can pick to pamper the precious skin around the eyes. You must pick this product for a well-rested look. This effective eye cream can instantly eliminate the early signs of aging, puffiness, or dark circles. Powered with the goodness of Spanish lavender peptides and buckwheat wax, this eye cream can definitely give you youthful-looking, healthy skin while tightening your skin.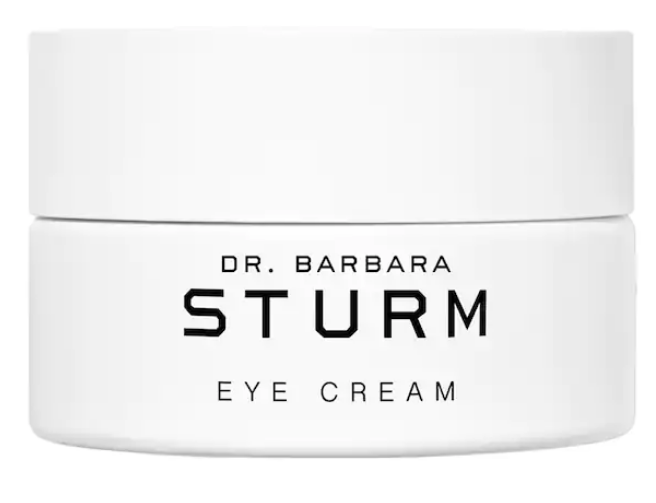 This refreshing eye cream by Dr. Barbara Sturm is also a reviewer favorite. With the power to deliver restoration of your skin's natural protective barrier, this vegan cream defeats any signs of aging and puffiness. Plus, it is filled with the goodness of purslane, vitamin E, and macadamia oil. Pick this exceptional eye cream because it is safe for the skin and the environment as well.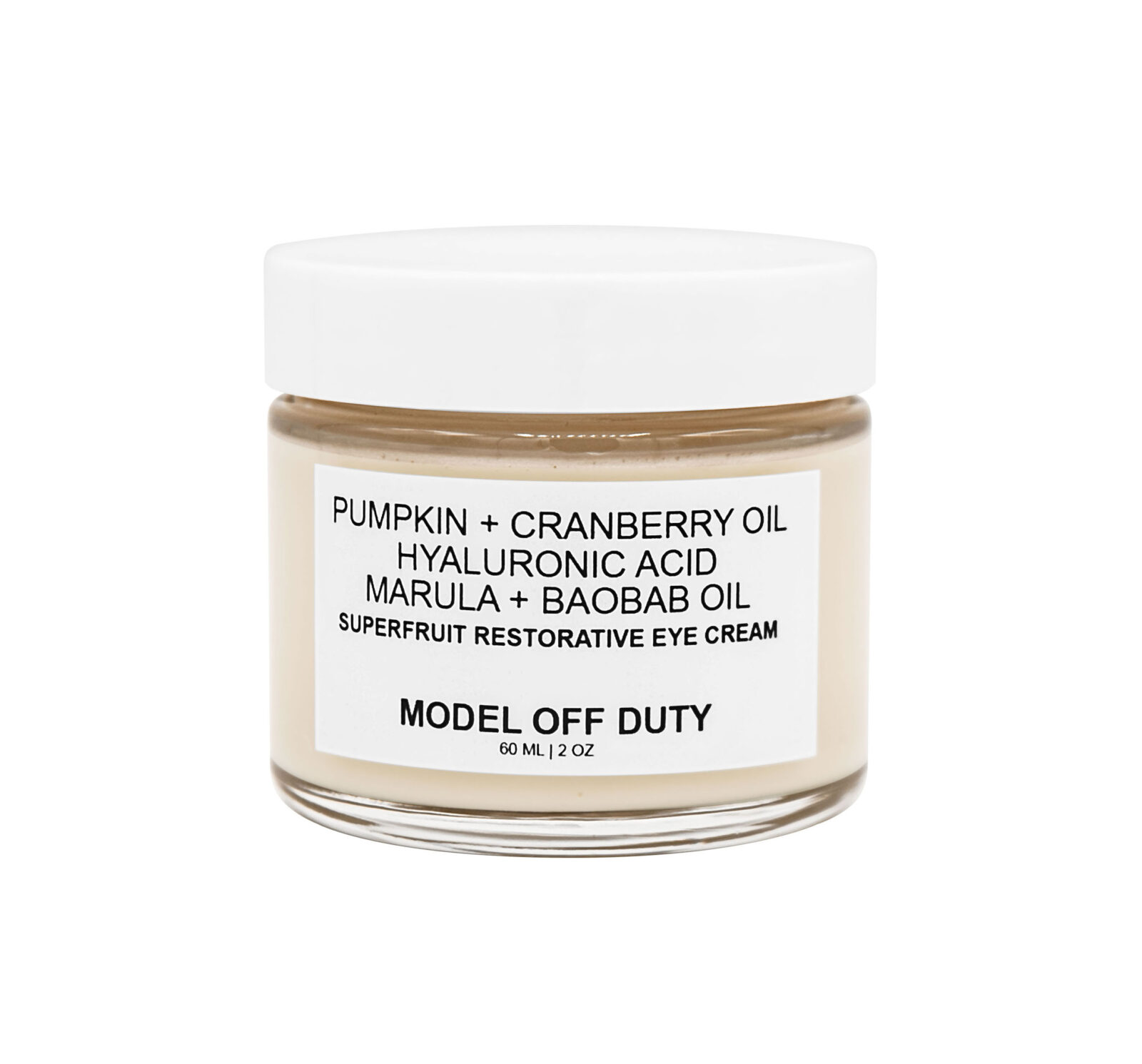 Model Off Duty Beauty Superfruit Restorative Eye Cream
If you are a fan of clean beauty products and want the goodness of superfoods for your under eyes, you are in for a treat because we have found the perfect pick for you. You need MODB's Superfruit Restorative Eye Cream. This Model Off Duty Beauty eye cream can defy gravity. This eye cream unbelievably lifts and firms the skin under your eyes. Pick this product for its brightening and hydrating effects. All you need is a quick minute to get rid of any signs of aging around your eyes. Apply this MODB product to nourish your dry skin and give your skin the best skincare experience.
Up Next: What We Reviewed In 2021: Top Facial Cleansers