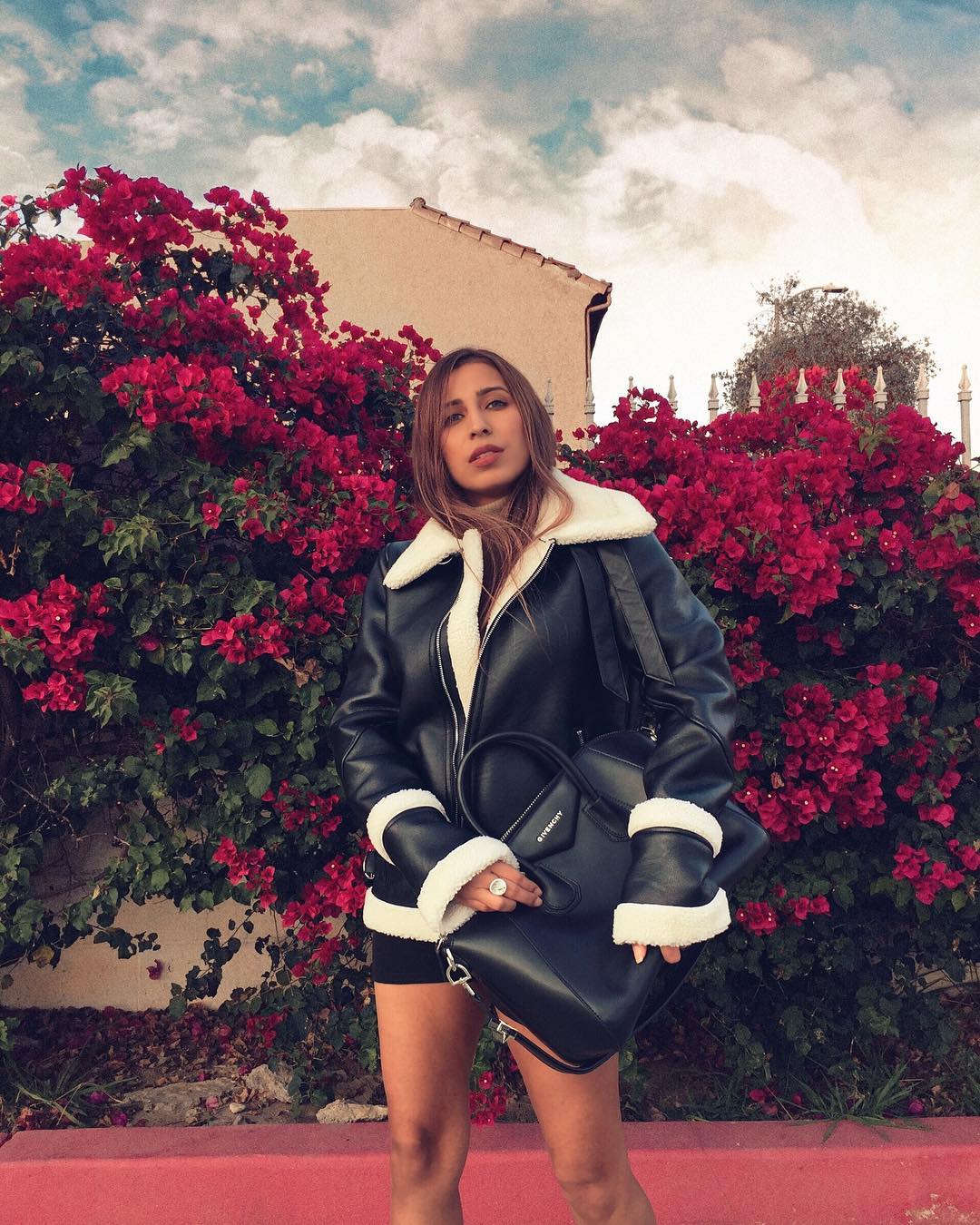 There's something so alluring about winter outerwear. Maybe it's the hundreds of Parisian fashion posts we've seen on Instagram or the timeless elegance of coats that we've grown up watching on TV. Either way, they are a staple in everyone's Fall/Winter rotation. The best part about them, however, is the versatility they offer. You can throw on a basic camel coat over an expensive dress or sweatpants and you'll instantly look put together. 
Since winter is almost here and you're looking to get your hands on these essentials, we thought we'd guide you through some of the best investment pieces that'll keep you warm while looking like a million bucks. Whether your style is sophisticated, feminine, androgynous, street, or anything in between; we've got your back with these 21 coats and jackets that made the cut in our Edit below.
Brooke Double Breasted Long Coat ($135.00)
Stunningly structured longline coat accented with tortoiseshell patterned buttons that's perfect from day to night.
Lorrcan Puffer Jacket ($95.00)
Stay warm in this soft and fluffy puffer jacket with a cropped fit that will seamlessly fit into your winter wardrobe.
Crafted from plush, furry fleece, you won't want to get out of this cozy jacket.
Los Gatos Fleece Vest ($99.00)
A classic vest with a high collar that's made from fleece to suit your winter needs.
Frieda Faux Fur Trim Jacket ($125.00)
Pillow-y soft puffed jacket with channel quilting that's taking coziness up a level with its faux fur trim.
Corduroy Shirt Jacket ($75.00)
Corduroy shirt style jacket with an oversized silhouette that layers effortlessly over your winter hoodies or tops.
Tamburello Heatseeker™ Hooded Parka ($149.00)
Clean white hooded parka with chevron patterned quilting that gives it plenty of dimension and style. It is water-resistant and lightweight with breathable fabric that'll keep you comfy during your morning run.
If you're looking to shake it up, then this pick is perfect for you. This fleece coat is accented with bold faux-leather trimming across the body to give it a unique vintage style. 
Gorgeous streamlined coat with notched lapels in a timeless style that is irresistible.
Puffer coats are a godsend for the colder months. Our pick is this marshmallow soft channel quilted coat.
Barry Tiffany Short Teddy Jacket ($75.00)
Adorably comfy short teddy coat with a high neck that is sure to become your new favorite for the season.
Ultra chic puffer coat with classic box quilting that we simply cannot take our eyes off.
Water Resistant Quilted Long Coat ($180)
It was love at first sight when we saw this uniquely quilted long coat.
Brandy Faux-Leather Moto Jacket ($95.00)
Edgy faux-leather moto jacket with silver zipper detailing that's insanely badass and eye catching.
Buffalo Check Crop Jacket ($79.00)
Cropped jacket featuring a loud buffalo plaid print that you'll love just strutting in.
Chloe Faux Shearling Trim Puffer Jacket ($125.00)
Sleek puffer jacket with a fabulous shearling trim that you'll want to wear every single time you head outdoors.
Brushed Tie Waist Jacket ($69.00)
Simple yet essential jacket with a waist defining tie belt that will accentuate your shape while still keeping warm.
Megan Faux Shearling Mixed Media Jacket ($110.00)
Add a boat load of street cred to your look in this majorly cool mixed media jacket with faux-shearling elements.
Shag Race Faux Fur Jacket ($129.00)
Glam Bam faux fur jacket with retro style shaggy texture that we are living for.
Puffer Coat with Faux Shearling Lined Hood ($139.00)
Military green puffer coat with a faux shearling lined hood that'll have your back through any winter activity.
Mixed Media Leopard Print Puffer Jacket ($88.00)
This duo toned puffer jacket is giving us a "too cool for school" vibe.
Up Next: Best-Selling Coats From H&M, Shopbop & Nordstrom To Make Fall A Whole Lot More Fashionable