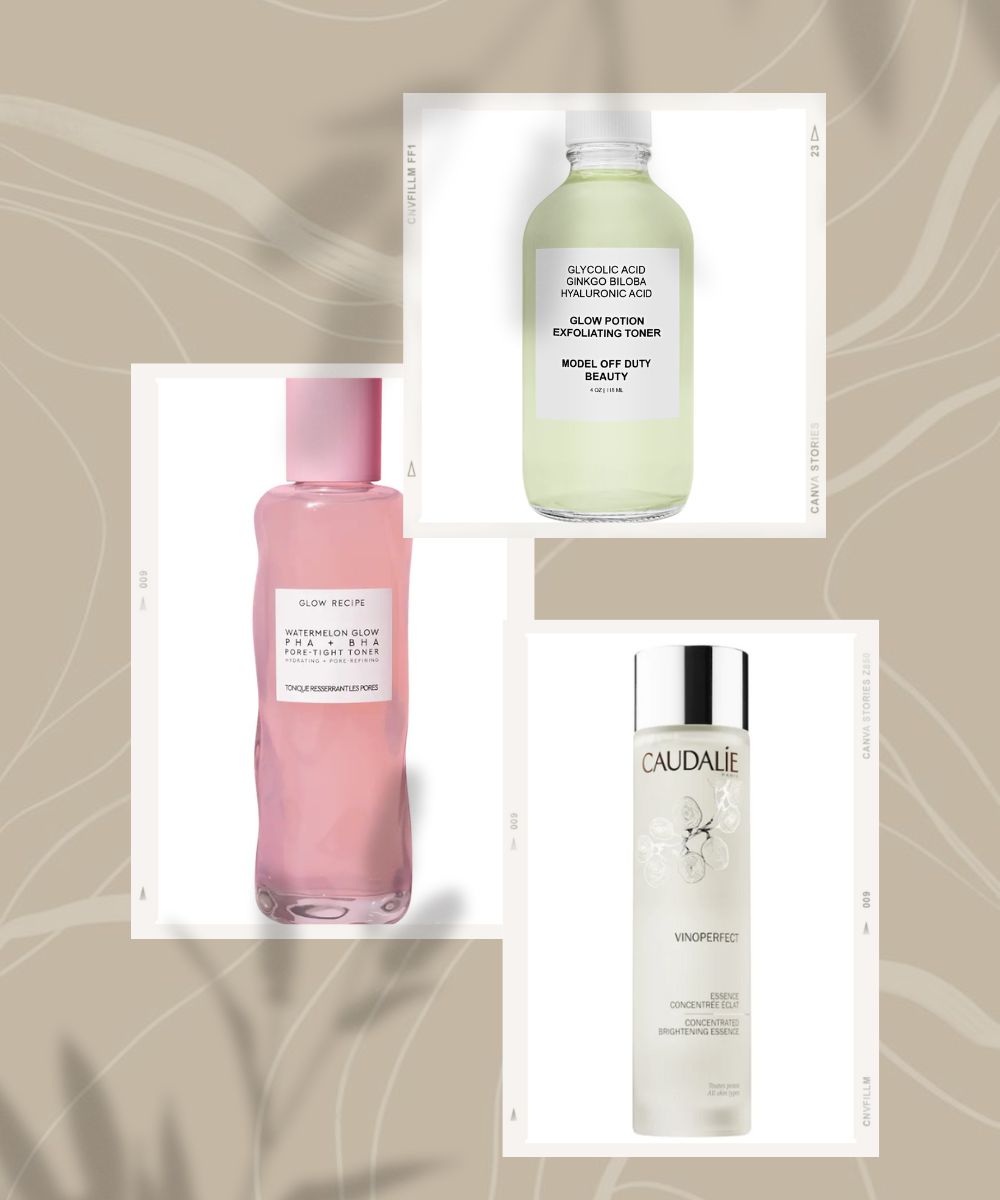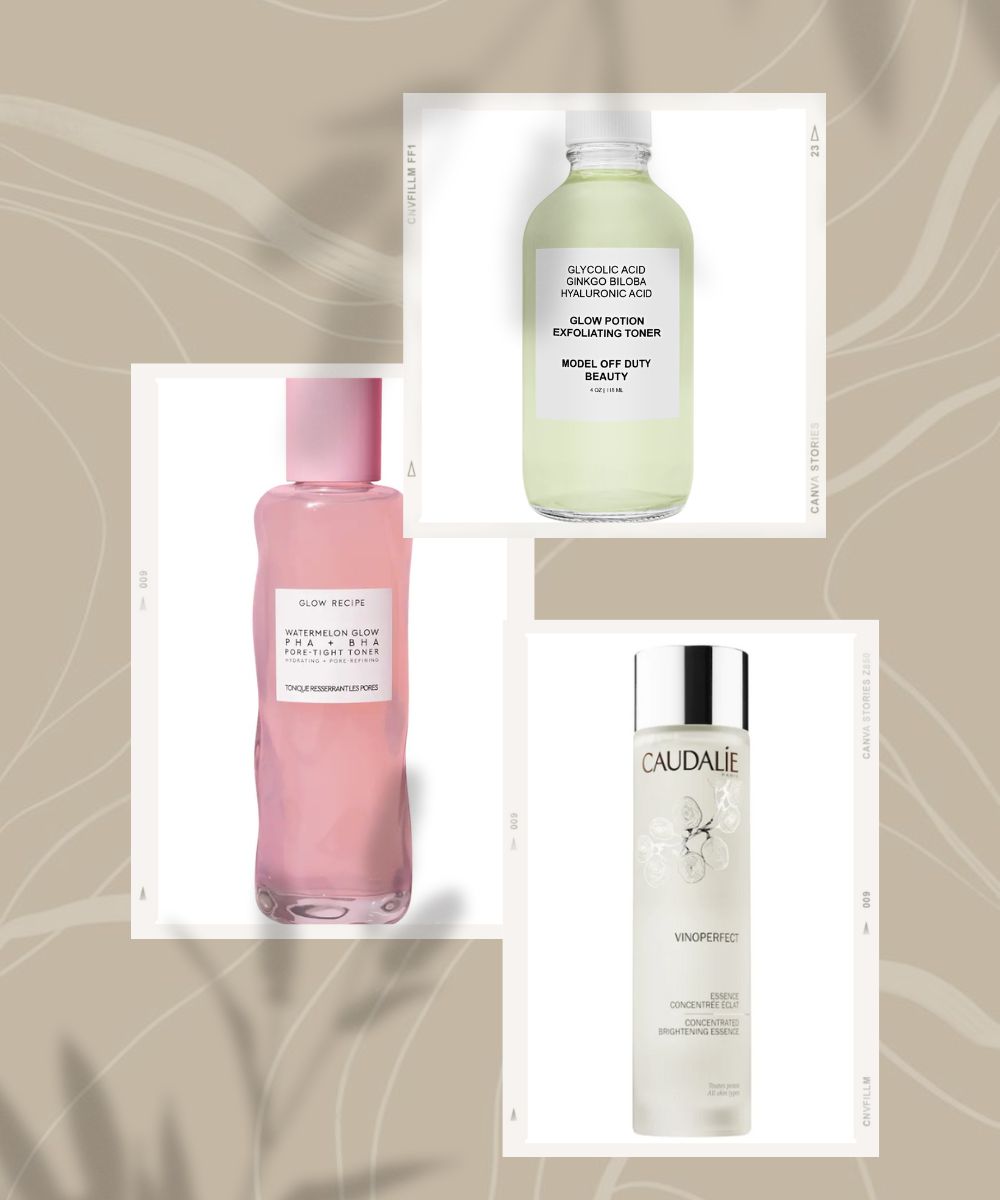 Exfoliating toners, just like the name suggests, are exfoliating treatments in the form of toners. Every toner encompasses specific acids that help in the rejuvenation of your skin. In fact, suitable skin-smoothing toners will effectively increase your cell turnover, deliver smooth skin, and help you get rid of the dead skin without making your skin dry. We understand, figuring out which exfoliating toner you need is a hard nut to crack. This is precisely why we have curated a list of our top favorite skin-smoothing toners that will certainly make your dull skin brighter. Each product listed down is an exclusive recommendation by Fancy Correctitude.
Glow Recipe Watermelon Glow PHA +BHA Pore-Tight Toner
If you have been looking for a gentle yet effective toner, this is where your search ends. This BHA & PHA-infused toner is filled with the goodness of real watermelon. It works well by providing even-toned skin and essential hydration. Also, it's suitable for all skin types. If you have had skincare concerns like enlarged pores, dry skin, dullness, or uneven texture, pick this lightweight toner to soothe your skin gently.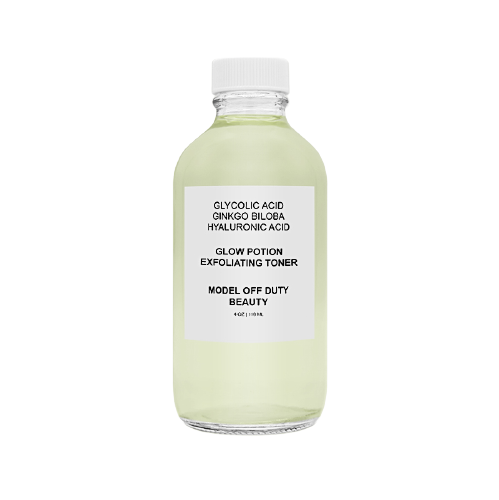 Model Off Duty Beauty Glow Potion Exfoliating Toner
This Model Off Duty Beauty's Exfoliating Toner is one of the best toners we have discovered. It is 100% NATURAL and non-abrasive. This toner's gentleness is its strength. It effectively boosts the production of new skin cells along with collagen production. This exfoliating toner will give you healthy and youthful skin. We are in love with this vegan clean beauty product. It is safe as well as effective.
Glamglow Supertoner Exfoliating Acid Solution Toner
This pore clarifying toner is composed of clay and charcoal. Along with that, it contains six effective acids that are powerful enough to purify, exfoliate, and clarify your skin. Plus, the product is suitable for all skin types. Pick this to get rid of enlarged pores, dullness, as well as oiliness.
Caudalie Vinoperfect Brightening Glycolic Essence
The effective, natural essence of this exfoliating toner is all you need to brighten your skin. It has all the essential power of glycolic acid, which helps in the removal of dead skin. Along with that, it contains grape water which works well to hydrate your skin. It is suitable for normal or combination skin. Also, if you are looking for something to get rid of dark spots, this is it.
Model Off Duty Beauty Sublime Green Tea Hydrating Toner
This amazing hydrating toner is super lightweight. It is meant to balance your pH and further smooth out any signs of aging. Along with that, it is packed with the goodness of extraordinary ingredients like green tea, witch hazel, and rosehip. This is all you need for brighter, younger-looking, and younger-feeling skin.