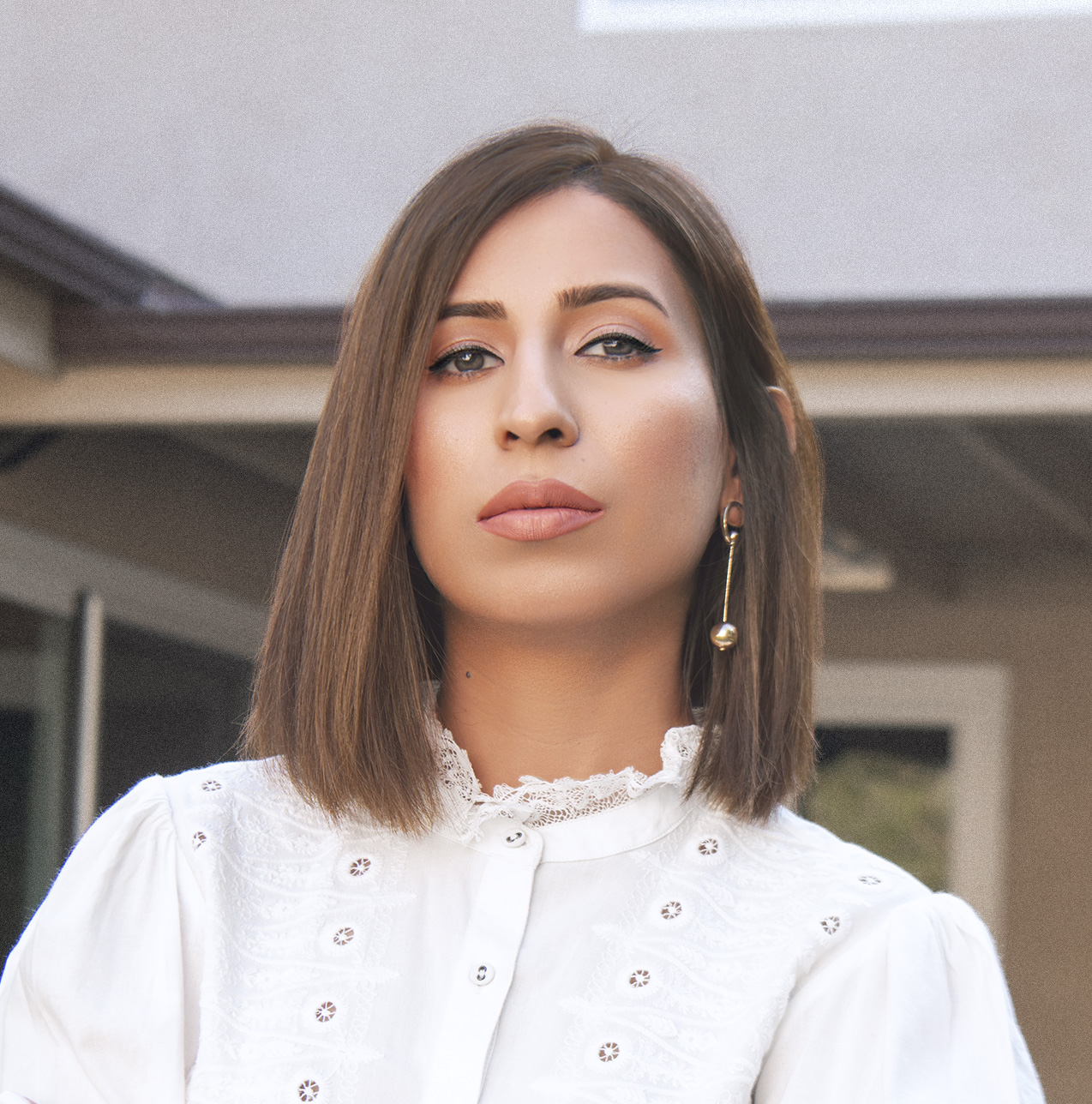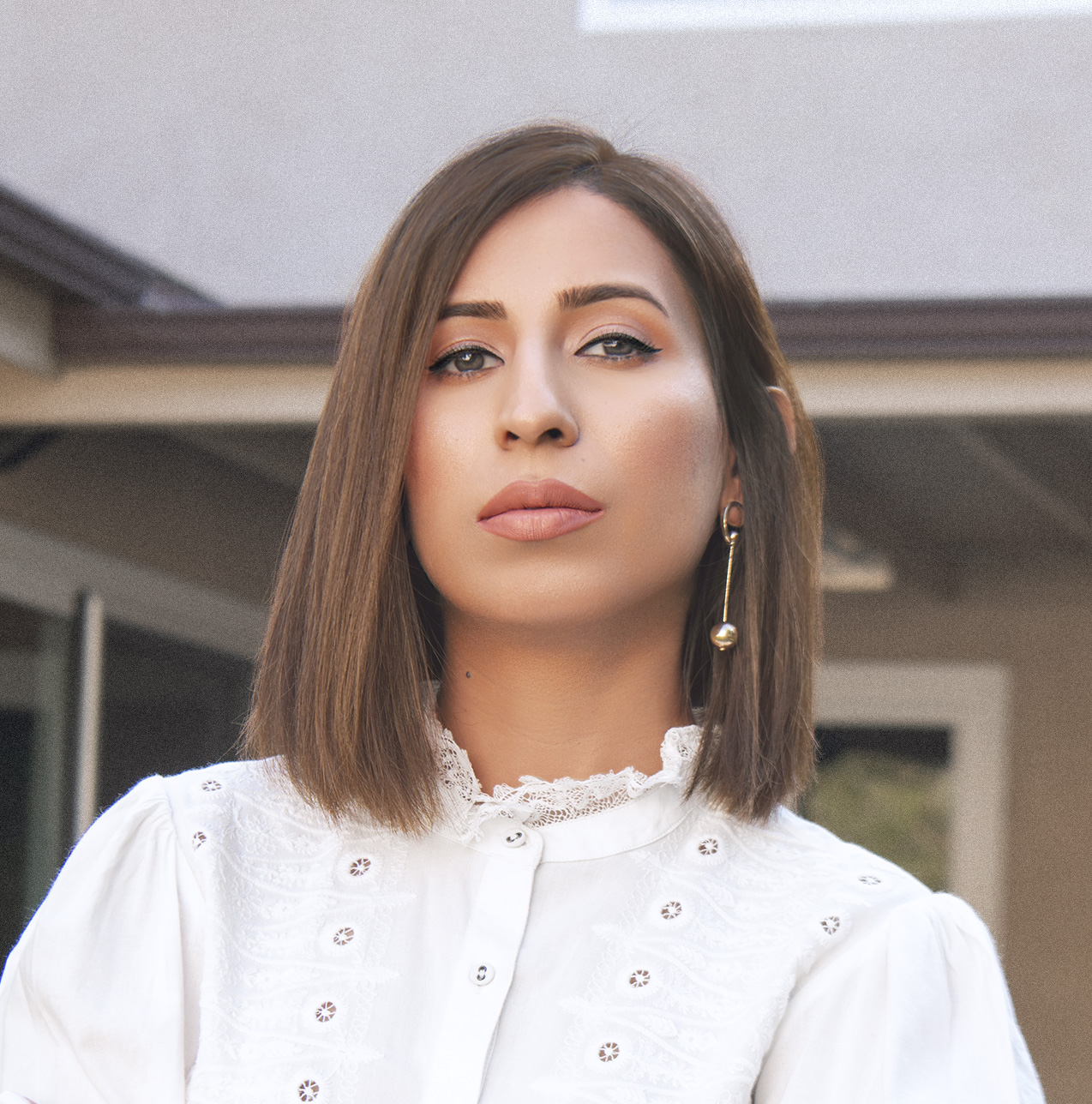 When it comes to morning skincare, we all prefer a quick wash-and-go. But, let's be honest, while it may be the easiest way to get by, is it the most effective? If you really love your skin and want to get rid of all the excess oil, dirt, sweat, or even makeup off your face while nourishing it, you have got to level up with this cleansing essential duo. Read on to find out how.
If you are looking to seriously level up your daily skincare routine, you have to focus on your very first step: Cleansing. A good cleanse not only cleanses the face but also brightens and exfoliates the skin for a fresh and cleansed complexion. However, a cleanser alone cannot fulfill your skin's cleansing needs. In fact, an effective cleansing routine demands the perfect duo of a cleanser and a toner. Now the real question arises how to find the ideal pick. While you can definitely experiment with your favorite cleansers and toners to mix and match combinations. But, not everybody is equipped with plenty of time and resources. That is precisely why we have personally picked out the perfect cleansing products that are formulated to work well together. We are talking about the cleansing essential duo.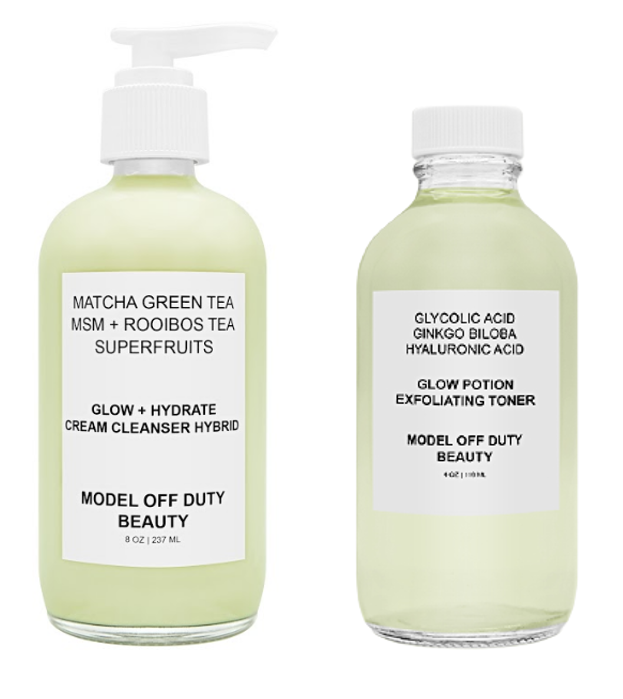 Glow + Hydrate Cream Cleanser Hybrid Glow Potion Exfoliating Toner
Glow + Hydrate Cream Cleanser Hybrid: This Model Off Duty Beauty Cleanser is simply a dream come true. Not only is it effective and powerful, but it is also incredibly gentle. This daily cream cleanser works to cleanse the skin while hydrating it. Not just that, this clean beauty cleanser is non-foaming in nature. This makes it the perfect product to cleanse without drying the skin.
Glow Potion Exfoliating Toner: The cream cleanser works best when paired with the Glow Potion Exfoliating Toner. It is entirely non-abrasive and boosts the effectiveness of the entire routine. You must add it into your routine to promote natural collagen formation and new skin cell production for a healthy and youthful glow.
7 Ways This Cleansing Essential Duo Can Help Your Skin
Cleanses & Exfoliates The Skin: This cleanser+toner duo is the perfect pick to achieve a well-cleansed and exfoliated glow without stripping you off your essential oils.
Hydrates & Moisturizes The Skin: In fact, it works to hydrate and moisturize the skin. All thanks to skin-loving ingredients like hyaluronic acid.
Nourishes The Skin With Vitamins & Antioxidants: With naturally sourced ingredients like MSM, matcha green tea, rooibos, cranberry, glycolic acid, ginkgo Biloba, hyaluronic acid, and watermelon, this cleansing duo is like a burst of nourishment for the skin.
Preps The Skin For Better Absorption: Not only is this cleansing duo filled with skin-loving qualities, but it also works to improve the absorption of the skin, which improves the effectiveness of the entire routine, which is an added bonus.
Protect From Any Environmental Damage: With the powers of green tea and watermelon, this cleansing duo can definitely protect the skin from any environmental damage, which may include damage due to the sun or due to free radicals.
Fights Signs Of Aging: Rich in rooibos, Ginkgo Biloba, and matcha green tea, this duo works to fight any signs of aging, acne as well as dullness.
Repairs & Rejuvenates The Skin: Not only does it protects the skin from any signs of aging, but it also reverses any existing damage and delivers a well-rejuvenated glow.
About The Brand: MODEL OFF DUTY BEAUTY
Both the products are produced by a phenomenally reliable skincare brand called Model Off Duty Beauty. The fact that it is super reliable is because not only is the brand committed to producing clean beauty products; it is vegan, 100% natural, free from any synthetics, GMO, gluten, parabens, phthalates, and toxins. Not just that, it is 100% sustainable and cruelty-free as well. These qualities make every product by the brand ultra-safe and suitable for all skin types.