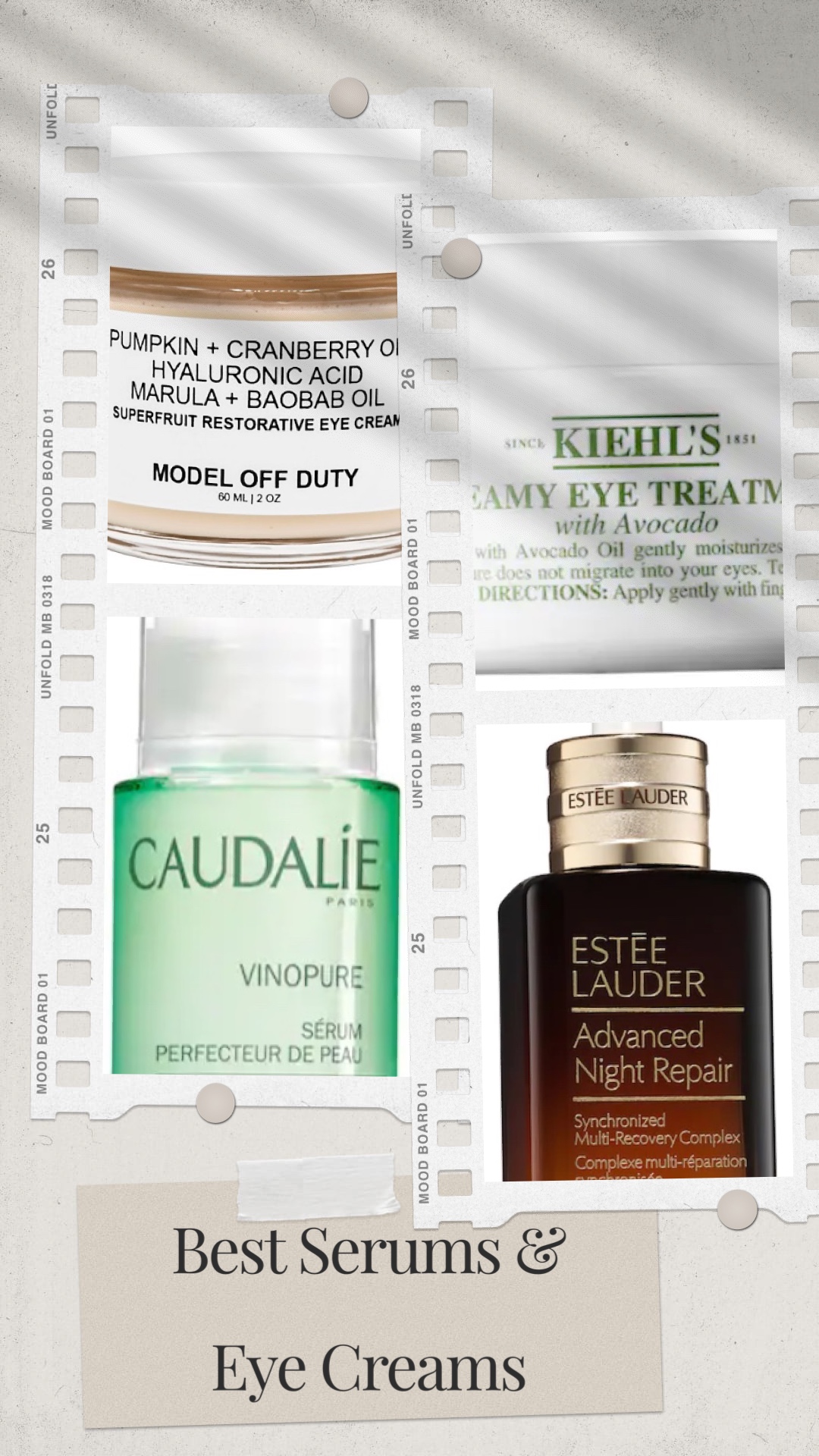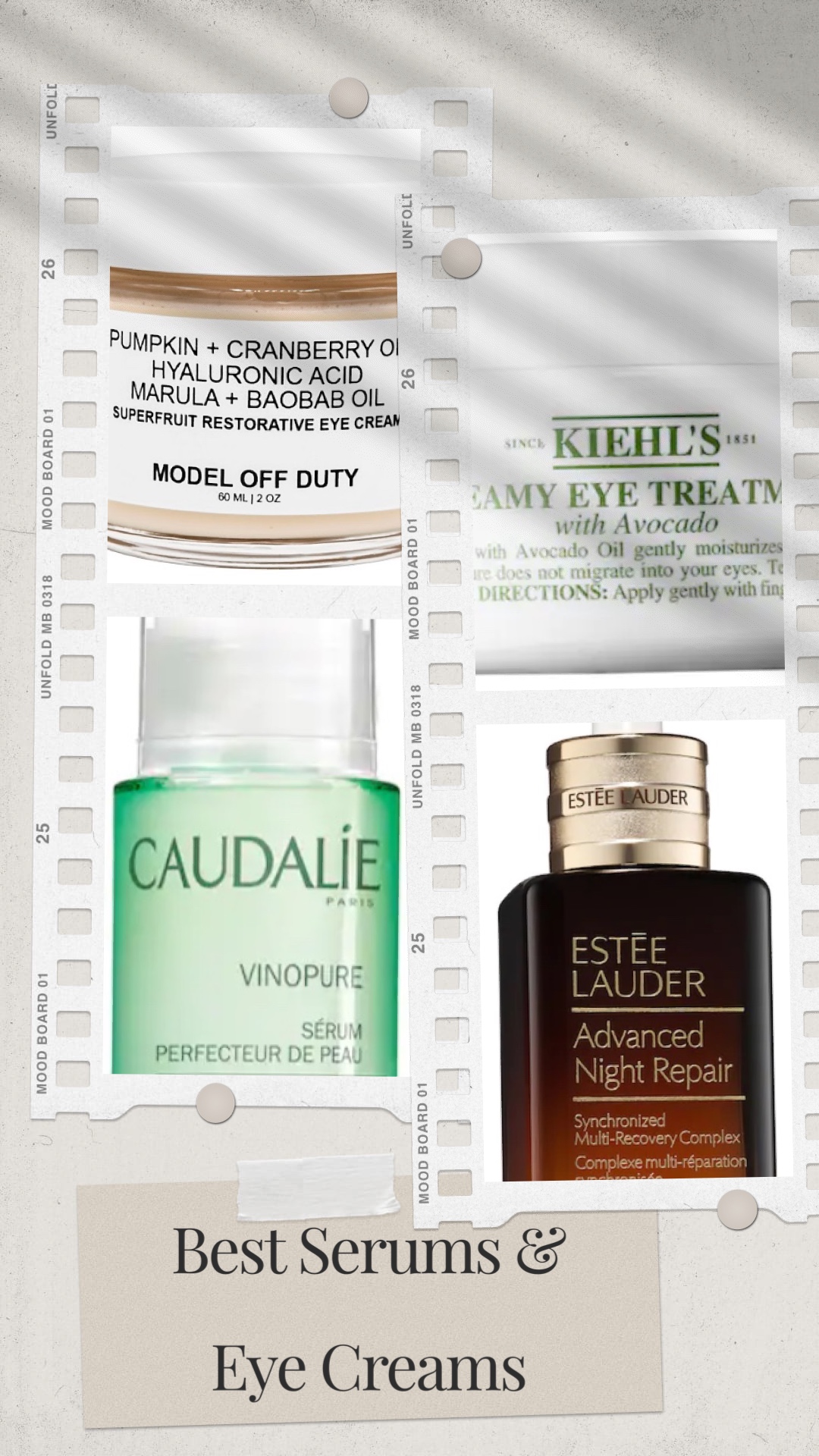 Many fail to understand the importance of eye creams and facial serums. They are essential products that you need to incorporate into your daily routine. A facial serum is the cleanest skincare product you can ever find; it is free of all kinds of fillers, making it exceedingly effective and highly potent. Eye creams are really important as well even though they're highly underestimated. They are necessary because the area under your eyes is very delicate and deserves special attention, without which the skin begins to show signs of aging. 
Now that we have established why these products are important, we want to share with you a top-notch list of 5 eye creams and 5 facial serums to take your skincare game to a whole new level.
Top 5 Eye Creams Handpicked Exclusively For You!
Pick any of the enlisted eye creams, simply pat them around your eyes, and let the soothing sensation work its magic. Read on to find out about our all-time favorite eye cream formulations.
Superfruit Restorative Eye Cream
This Model Off Duty Beauty cream is a fantastic option to choose to heal and restore. The Superfruit Restorative Eye Cream is 100% clean, safe, natural, and extraordinarily hydrating. Choose this MODB eye cream to nourish the area around your eyes with gentle love and is filled with superfoods like cranberry oil, pumpkin, hyaluronic acid, and baobab oil. If you want to witness a significant lift under the eyes immediately, you must go for this reliable eye cream. 
Creamy Eye Treatment with Avocado
The Creamy Eye Treatment with Avocado by Kiehl's is packed with the goodness of avocado oil to moisturize your under-eye area abundantly. It has the power to tighten, hydrate, and de-puff your under-eye region for a radiant look. It's suitable for all skin types and focuses on issues like excessive dryness and puffiness. It is your pick to achieve a youthful glow. 
The INKEY List has an exceptionally lightweight eye cream that hydrates, depuffs, and smoothens the skin under your eyes. It's suitable for dry, normal, oily, and combination skin types. The Caffeine Eye Cream focuses on all your under-eye concerns like excessive puffiness, wrinkles, fine lines, and dryness.
The Banana Bright Eye Crème is one of the most effective under-eye creams to help brighten. It is full of vitamin C and helps in eliminating dark circles and signs of aging. This cream is formulated with potent banana powder that is the perfect solution for dryness, lines, wrinkles, and darkening. It's lightweight and offers ultimate radiance. 
Supercharged Brightening Eye Cream
If you are hesitant to use eye creams because you aren't sure about how safe they are, the Supercharged Brightening Eye Cream is the right option for you. We highly recommend this for your sensitive under-eye area. It is formulated with 100% natural and vegan ingredients. The cream is super useful and nourishing. It is filled with the goodness of hyaluronic acid along with rooibos oil and jojoba oil. Pick this MODB cream for a transformational and remarkably rejuvenating experience.
Best Face Serum 2021
Get ready to reap the benefits of pure and potent ingredients with our list of top 5 serums. These facial serums filled us with gratitude. So, keep scrolling!

We highly recommend this Model Off Duty Beauty serum because you deserve only the best; the Youth Glow Day Serum is hands down the most powerful facial serum. It's formulated with a simple yet effective formula, this serum is suitable for the most sensitive skin. Choose this product that's clean, vegan, and natural ingredients. This Youth Glow Day Serum has the ability to transform your skincare game. 
This product by The Ordinary is a unique hydration-filled formula. It is pure, vegan and is infused with hyaluronic acid. This is your ideal pick to get rid of any dryness on your skin. Pick this for maximum hydration that makes your skin glow like never before.
Vinopure Natural Salicylic Acid Pore Minimizing Serum
If you are sick of looking at enlarged pores, you need to get your hands on this pore-diminishing serum. The Vinopure Natural Salicylic Acid Pore Minimizing Serum is gel-based and full of pure salicylic acid benefits. Use it to target your pores, blackheads, and breakouts. It's the best option for oily or combination skin and is a super lightweight formula that helps you get rid of dullness, acne, and blemishes. 
Advanced Night Repair Synchronized Multi-Recovery Complex
The Advanced Night Repair Synchronized Multi-Recovery Complex is our go-to as it initiates a faster healing and repair process skin. This serum leaves you with a youthful essence. In fact, it's a super serum because when it comes to eliminating unpleasant signs of aging. It's suitable for all skin types and is all you need to transform dull skin into glowing skin. 
This Model Off Duty Beauty serum has the immense power to revolutionize your life. Trust us; this is what you need to fall in love with your skin all over again. Filled with amazing skincare ingredients, including Vitamin C. This serum comprises little drops of heaven. Pick the C Squared Serum to give your skin the magic of vitamin C and hyaluronic acid. The results are just extraordinary; in only a few uses, you will observe an unmissable glow. 
Up Next: 7 Don'ts To Follow That Will Rescue Your Oily Skin & Top 5 Products To Use