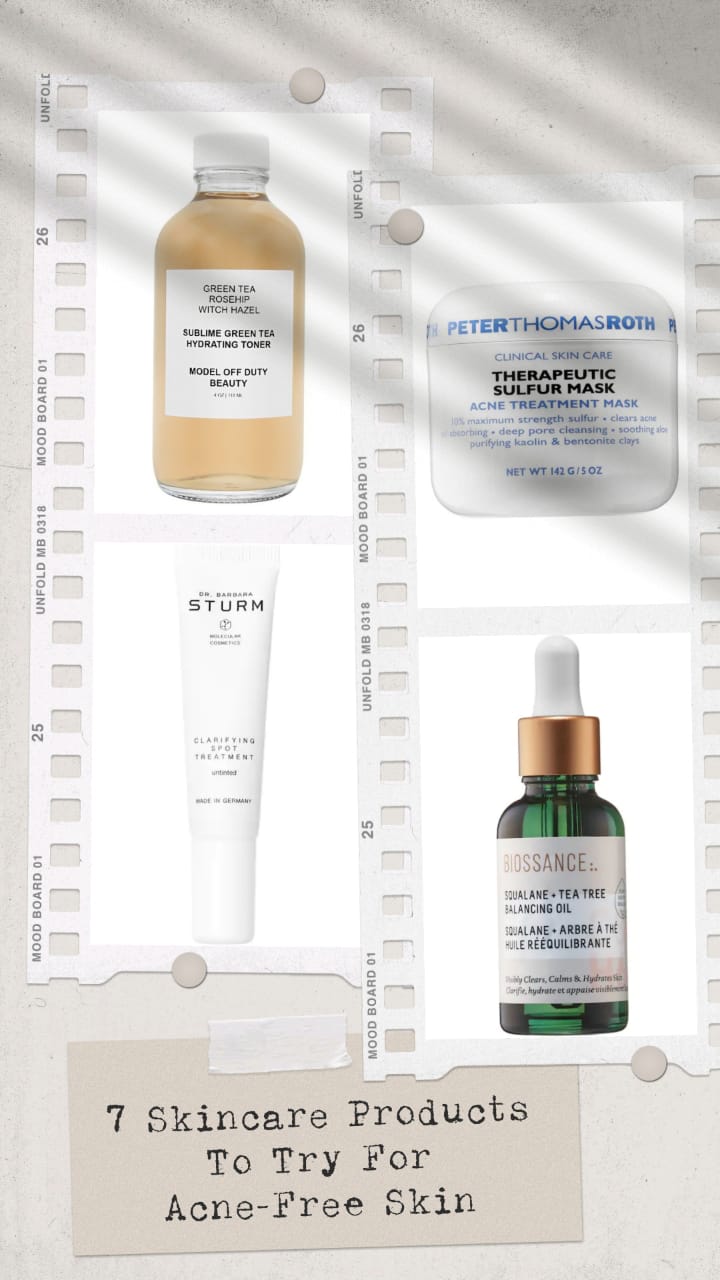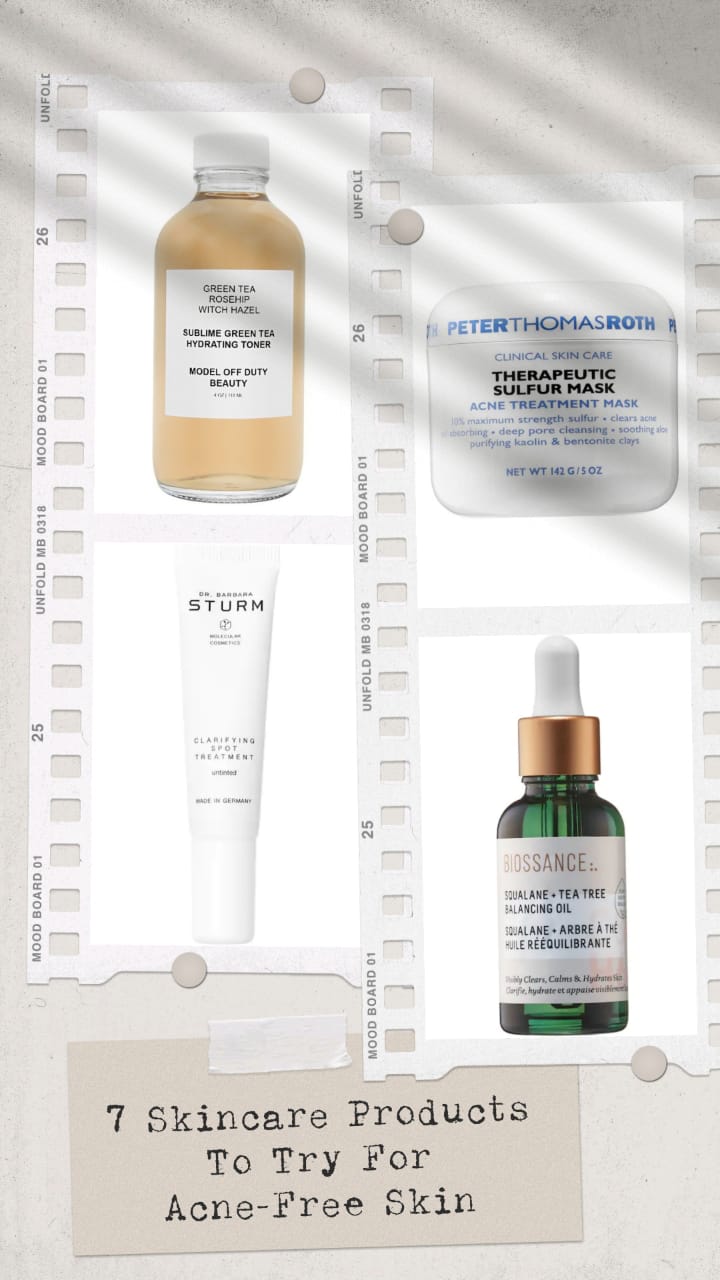 If you have acne-prone skin, you know getting rid of spots, acne and uneven texture is not a piece of cake. But what if we tell you can clear your acne ASAP. Yes, acne-free skin is just one product away. All you need to is pick the best skincare for acne. That is precisely why we have created a list of products that are immensely efficient when it comes to defeating acne.
It's your time to bid adieu to any stubborn acne and spots. Not just that, these products deliver next-level results. They have the power to calm the skin and eliminate any redness as well. Every enlisted product is formulated with ingredients that are specially made to heal and treat acne. Read on for a list of the top 7 skincare products for acne-prone skin.
Model Off Duty Beauty Sublime Green Tea Hydrating Toner
If you are looking for a product to simply eliminate the existing acne and the mere chance of any new acne, you must pick this green tea-based hydrating toner by Model Off Duty Beauty. This extremely lightweight toner is all you need to balance your skin's pH and its oil production. In fact, it is also capable of reducing any signs of aging with the help of ingredients like green tea, witch hazel, and rosehip. Pick this toner to achieve an acne-free and brighter complexion.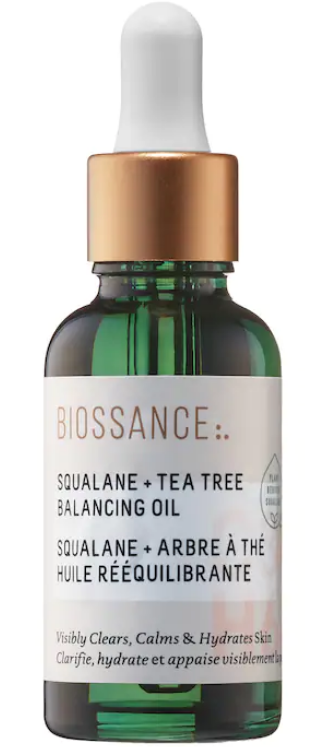 Biossance Squalane + Tea Tree Balancing Oil
Another product for acne-prone skin is this completely weightless and quick-absorbing facial oil. This hydrating face oil is fuelled with the powers of tea tree oil, natural squalane, and a moisturizer. Suitable for all skin types, this balancing oil instantly targets active acne, blemishes, pores, and redness as well.

Kate Somerville Anti Bac Acne Clearing Lotion
Another acne-clearing product is this 5% benzoyl-peroxide-based lotion. This treatment lotion by Kate Somerville is all you need to eliminate any pores, blemishes, acne, and blackheads. Plus, it even has the power to absorb excess oil. It is suitable for all skin types.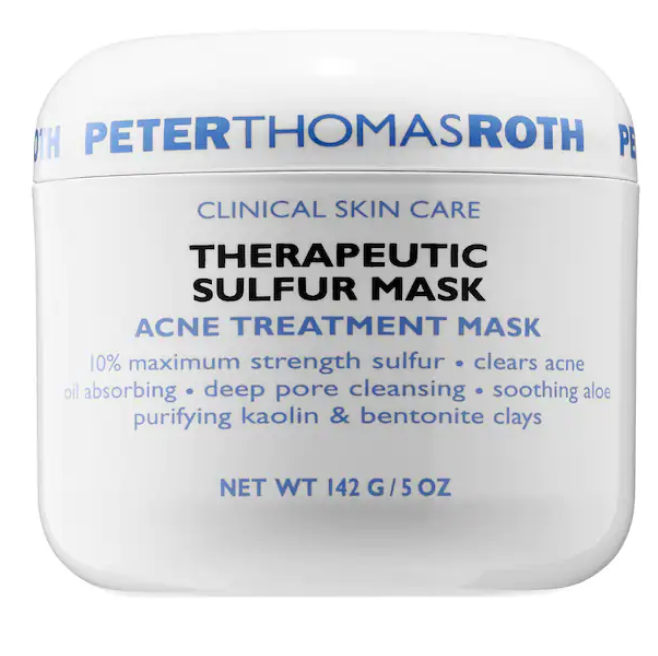 Peter Thomas Roth Therapeutic Sulfur Acne Treatment Mask
If you are looking for suitable acne-treating products, you must pick this Therapeutic Sulfur Acne Treatment Mask. With the strength of sulfur, kaolin clay, and bentonite clay, this mask clears any blemishes. Plus, prevents any new acne. It is soothing and suitable for all skin types.
Model Off Duty Beauty Bakuchiol Glow Booster Serum
Made up of natural retinol alternative – bakuchiol, squalane, and hyaluronic acid, this serum is the best and the safest pick to eliminate acne. It is filled with natural antioxidants and soothing powers that instantly treat any rashes, redness, and wounds. Pick this product to heal your acne and fade away any dark spots. This anti-aging serum also balances natural oil production and eliminates any signs of aging while keeping the skin hydrated.

Foreo Espada Blue Light Acne Treatment
Pick this Blue Light Acne Treatment device to address your acne with the help of powerful laser-focused blue LED light along with T-Sonic pulsations. This product has the power to target any acne-causing bacteria. Pick this product to painlessly eliminate your acne in less than 30 seconds.

Dr. Barbara Sturm Clarifying Acne Spot Treatment
This Clarifying Acne Spot Treatment is completely transparent and works perfectly as an anti-blemish gel. Pick this to instantly address any dark spots, blemishes, acne, and redness as well. It is the perfect product that targets impurities at the root and delivers acne-free skin.
Up Next: This pure rose face polish is my new skincare obsession