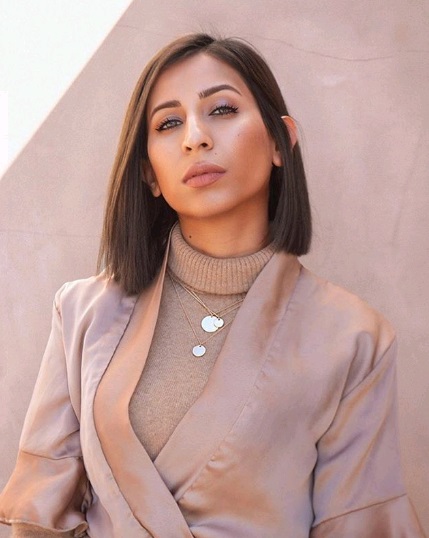 Incorporating this moisture cream into my routine was the best decision of my life. No honestly. There is no point beating around the bush. You know, there are good skincare products and then there are products that simply make your skin dance with joy. Well, this facial cream falls in the latter category. Yes, it's like summer in a jar. From its scent to its texture, from its ingredients to the fact that it's incredibly clean; it is a total winner.
Each jar of the Dream Glow Moisture Cream is luxuriantly loaded with natural superfoods like avocado, jojoba, rooibos, rosemary and so much more. This moisturizer for oily skin is specially formulated to deliver a grease-free yet hydrated matte glow. It's simply a skincare essential. As I incorporated this cream into my routine, not only did my skin looked better, it felt so relaxed. The Model Off Duty Beauty moisture cream was just the right pick for me as it soothed my damaged skin and protected my skin from harmful environmental stressors. In about two weeks, my skin was simply more hydrated. I had an unexplainable dreamy glow as if my skin was just expressing gratitude for feeding it with the right ingredients.
Oh, believe me, I'd trade anything for this happy feeling for my skin. For years, I have hated moisturizers, but the Dream Glow Moisture Cream has simply changed the way I think. You know, this cream is that beauty secret you pass on to future generations. Model Off Duty Beauty has simply wooed me and my skin.
The Best Moisturizer For Oily Skin In 2021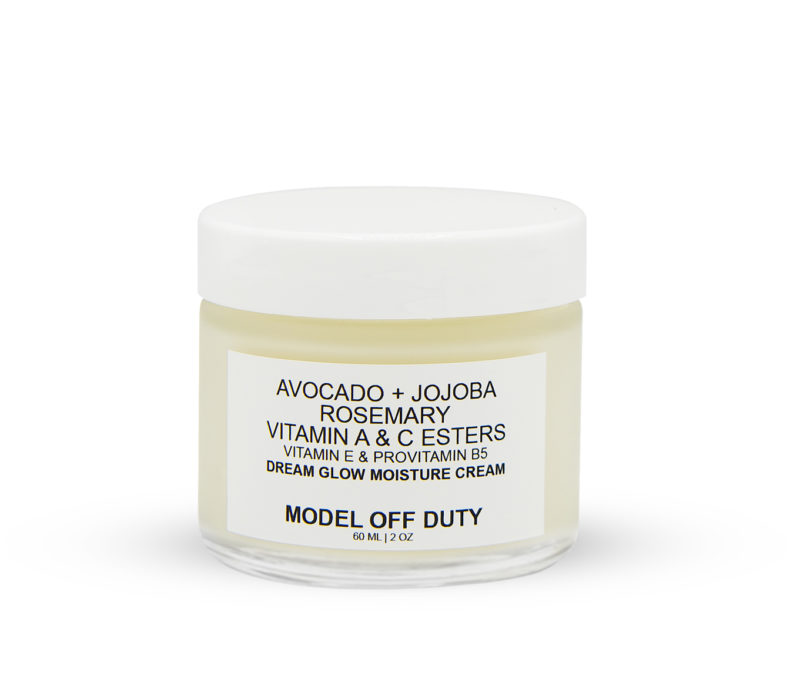 Model Off Duty Beauty Dream Glow Moisture Cream
The best part about this moisturizer is that all skin types can benefit from it. Even the most incredibly sensitive and acne-prone skin. How am I so sure? Well simply because it is so pure. This skincare product is made up of all-natural, clean, vegan, and organic ingredients. Not just that, it is non-toxic, paraben-free, phthalate-free, non-GMO, cruelty-free, and sustainable as well. Another fact that simply made me proud of my decision was that this moisturizer is completely non-comedogenic, which means it never clogs my pores. I wholeheartedly recommend this cream for anyone to wants clearer, brighter, and plumper-looking skin. Oh, did I mention, this cream is anti-aging as well. Yes, it banished any traces of fine lines that I had.
What Makes The Dream Glow Moisturizer A Winner?
If I had to answer this question in one word, I'd say, its ingredients. Apart from the fact that its ingredients are 100% safe, they are incredibly skin-loving. If you thrive on information like I do, you are going to love this list of clean ingredients in the cream along with how they benefited my skin.
Avocado oil: I believe with the power of avocado oil, this cream was able to deliver all the powers of natural antioxidants in my skincare. Along with that, its anti-inflammatory properties healed my red and inflamed skin.  
Jojoba oil: Just a few applications of this cream gave me baby soft skin that glowed, all thanks to jojoba oil. Jojoba oil in this cream worked to soothe my skin as well.  
Rosemary leaf extract: With the abundance of rosemary leaf extract, this cream serves as a shield against harmful environmental stressors.
Rosehip seed oil: The presence of rosehip seed oil hydrated my skin and banished any dark spots, hyperpigmentation, and fine lines.
Vitamins A, C, E, and B5: With an abundance of vitamins, this cream is one of the most nourishing products I have ever introduced in my skincare. It is totally worth the purchase.
Up Next: Your quest for gentle yet effective exfoliation ends with these 5 exfoliators