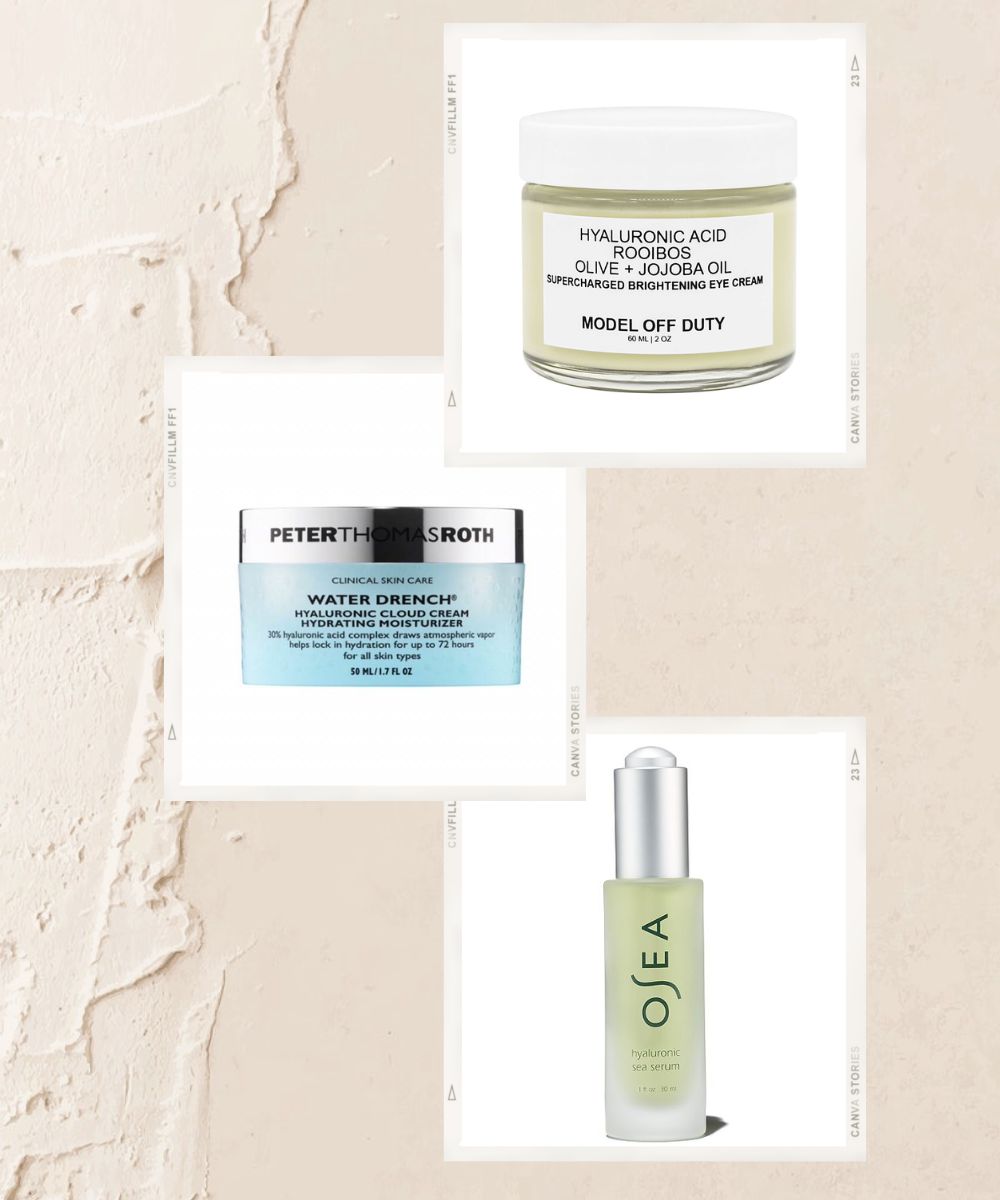 Our skin becomes dull and dry due to various factors like aging, environmental aggressors, etc. Keeping it healthy in the longer term requires a bit of care and a proper skincare routine, of course. The secret to healthy skin is similar to that of a healthy body – Nutrients! Vitamins, minerals, and other good ingredients contribute to keeping your skin soft, healthy, and nourished. One such ingredient I swear by is hyaluronic acid in skincare products!
Hyaluronic acid is a naturally generated compound and is extremely necessary to keep your skin hydrated. It is a superhero skincare product that works as a moisture magnet. It helps in keeping your skin healthy and plump! I make sure to look for hyaluronic acid on the ingredient label of all the skincare products I use, as it is one of my favorite ingredients. I started noticing the positive effects of it very quickly. Since then, it has been an integral part of my skincare routine! Here are a few skincare products I love, and yes, they all are enriched with the goodness of hyaluronic acid!
MASKS
Cleansers, toners, moisturizers, serums, etc., are some things that form the base of a good, healthy skincare routine. But there's one more thing you shouldn't miss when it comes to hyaluronic acid in skincare products – Face Masks! Yes, using a face mask once in a while (as per your skin needs) can greatly benefit your skin. There's an ingredient for every skin type and a skin type for every ingredient, and hyaluronic acid is one of the best ingredients you can look for while buying a mask as it does not leave your skin dry. Listed below are my personal favorites!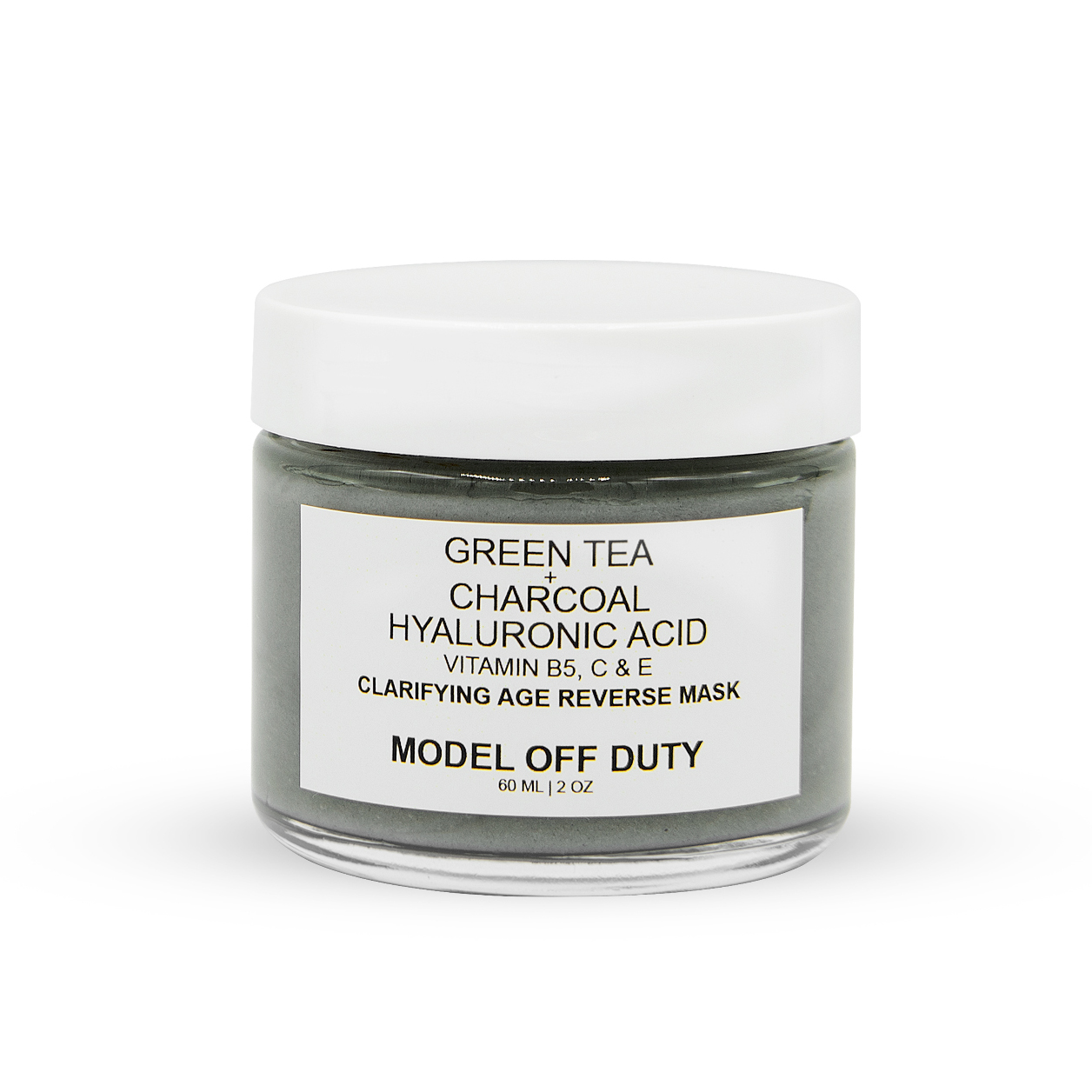 Model Off Duty Beauty Clarifying Age Reverse Mask
One of my favorites, this charcoal mask is packed with antioxidants and vitamins, which prevent skin damage from free radicals and restore skin's natural elasticity and glow from the inside out. It is loaded with ingredients like charcoal, hyaluronic acid, green tea, and everything that's good for your skin.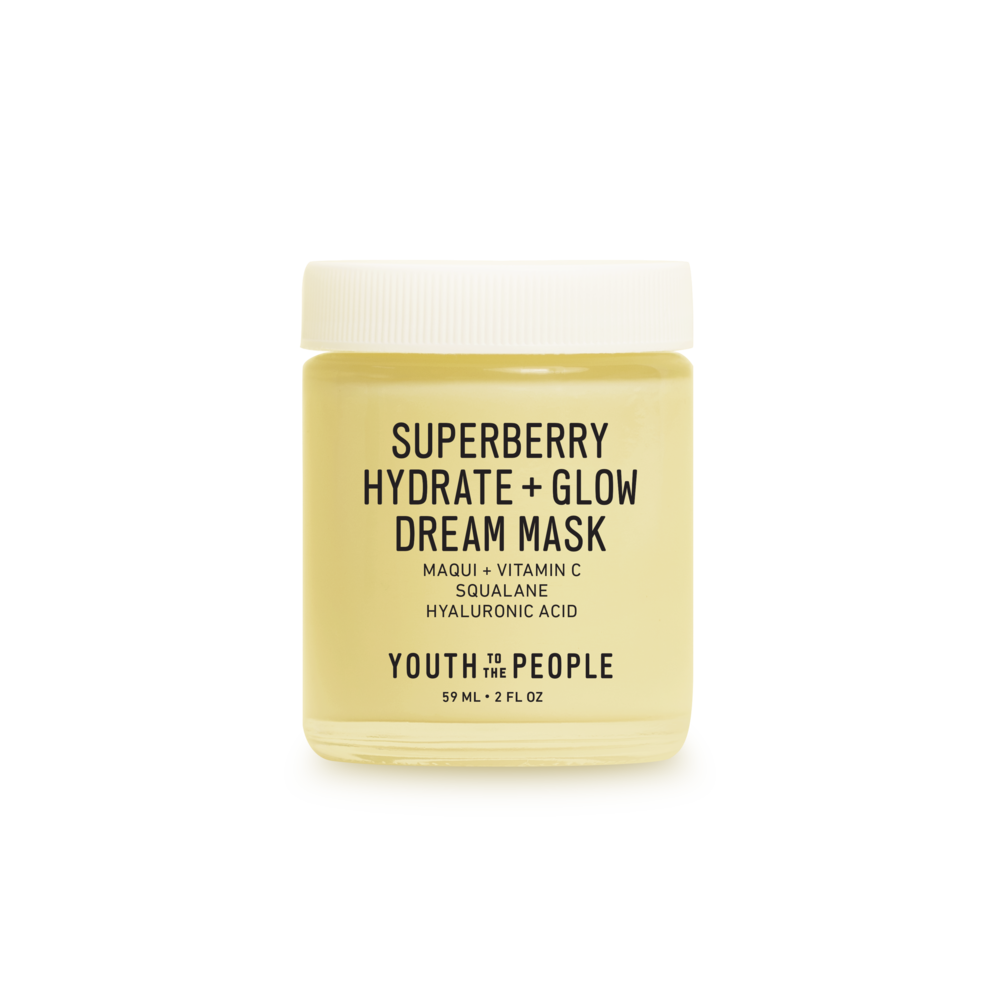 Youth To The People Superberry Hydrate + Glow Dream Mask
This overnight mask deeply hydrates, plumps, and brightens your skin with powerful super berries and other good ingredients like vitamin C, hyaluronic acid, etc. I've been using this mask for a quite few months and I'm absolutely in love with it!
SERUMS
Loaded with antioxidants, serums are the real healers when it comes to skincare. They are designed to address specific issues and you can include them in your skin care regimen at an early age. Unlike sunscreens and creams, serums are light and can be absorbed by the skin while helping it to rejuvenate. Your skin needs hydration and potent nutrients to deal with environmental aggressors and pollutants which is why 'serums' are becoming popular these days. Check out my favorite serums right here!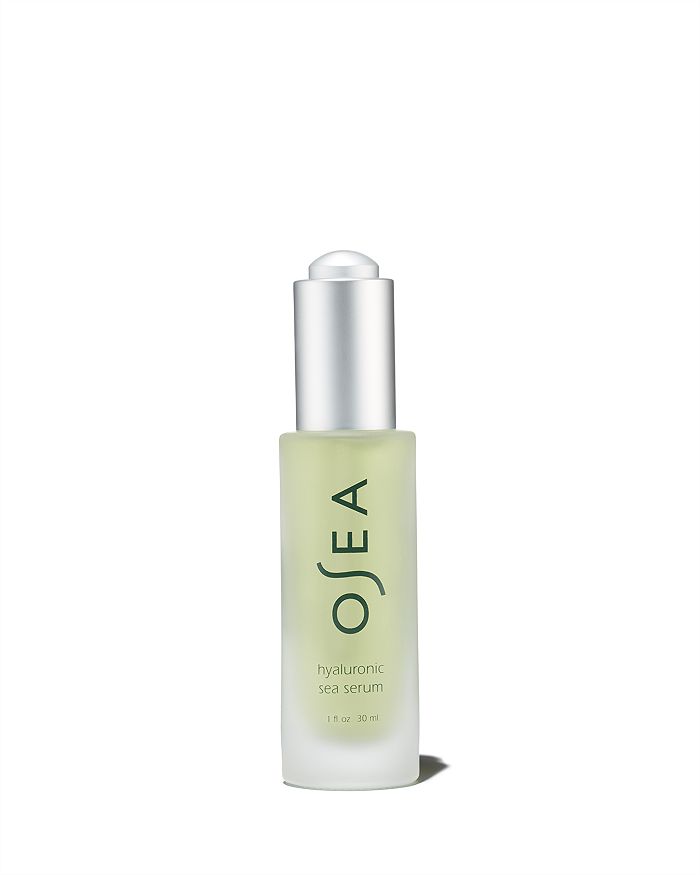 A super-hydrating formula that delivers all the hydration my skin needs and locks it within. It starts working from the first application and keeps the skin youthful, healthy and nourished. All in all, it fights aging and rejuvenates your skin from within.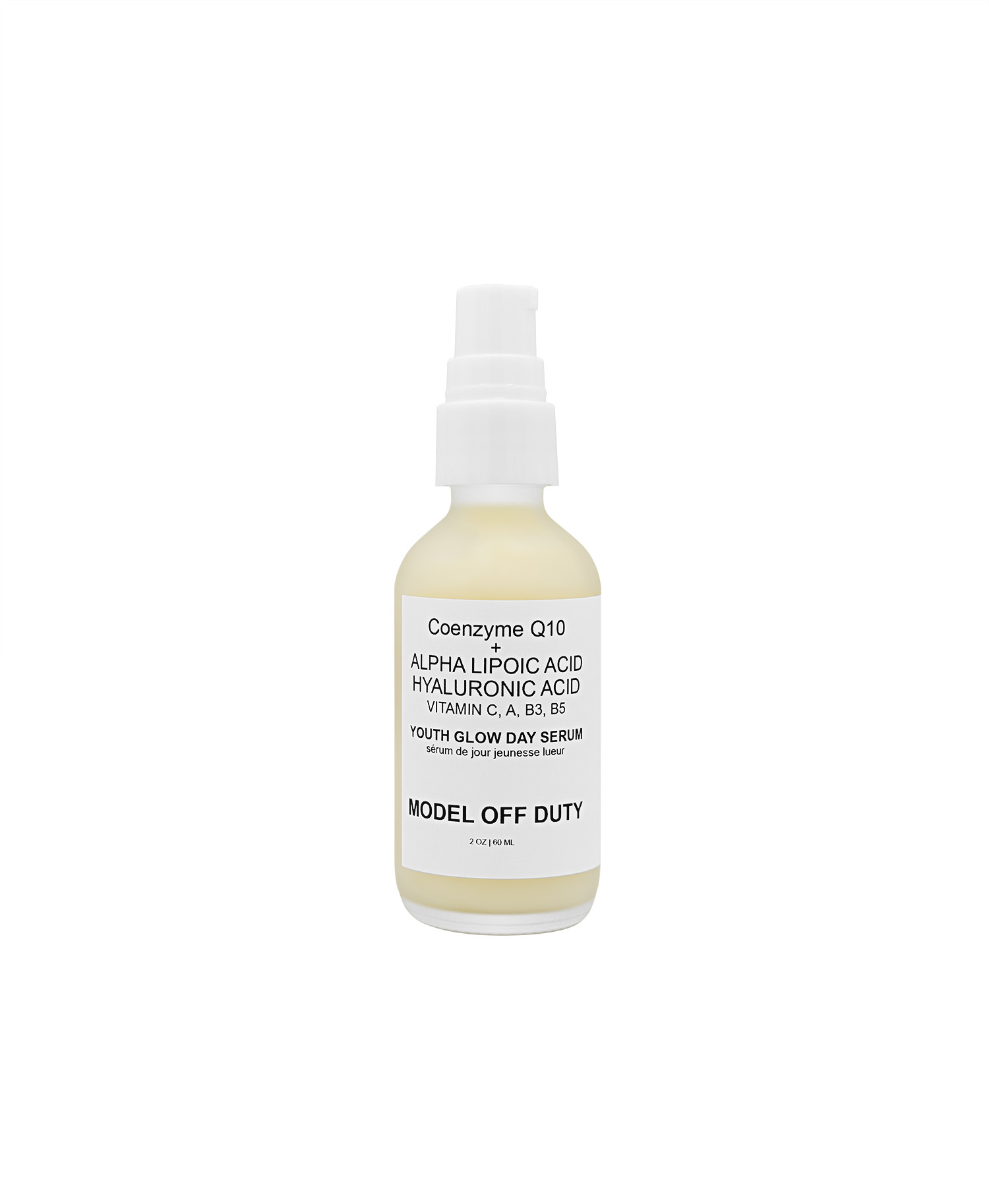 Model Off Duty Beauty Youth Glow Day Serum
Packed with all our superstar ingredients like hyaluronic acid, vitamins that are really vital, and antioxidants you can't afford to miss upon, this serum is a complete blessing! It fights free radicals, reduces the appearance of fine lines, wrinkles, etc., and makes your skin glow.
EYE CREAMS
Eye skin is prone to aging hence it needs to be protected from an earlier age. A cream that contains a mix of anti-aging and hydrating ingredients would be just perfect to keep this delicate skin healthy in the longer term. Try using a cream that contains a mix of retinol, hyaluronic acid, and other good ingredients to keep this under-eye skin healthy, firm, and bright. Listed below are my all-time superstars!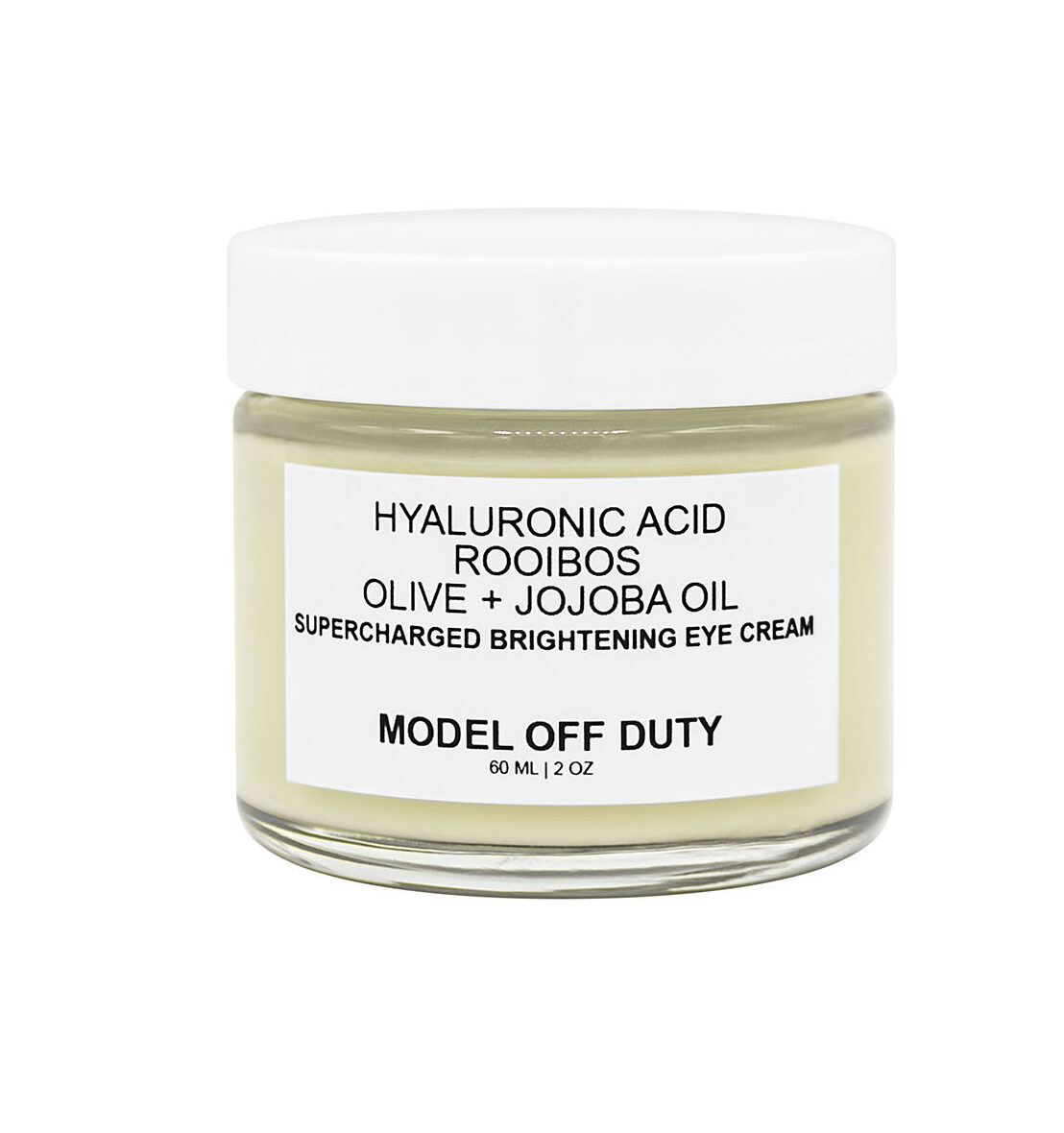 Model Off Duty Beauty Supercharged Eye Brightening Cream
This superstar formula rejuvenates and brightens the delicate under-eye skin. It helps in healing skin fatigue and protects the delicate eye area from dullness and damage. It also boosts collagen to help treat dark circles and eye puffiness. Packed with antioxidants from Rooibos tea extract that helps fight free radicals in the skin and repairs damage brought on by the elements.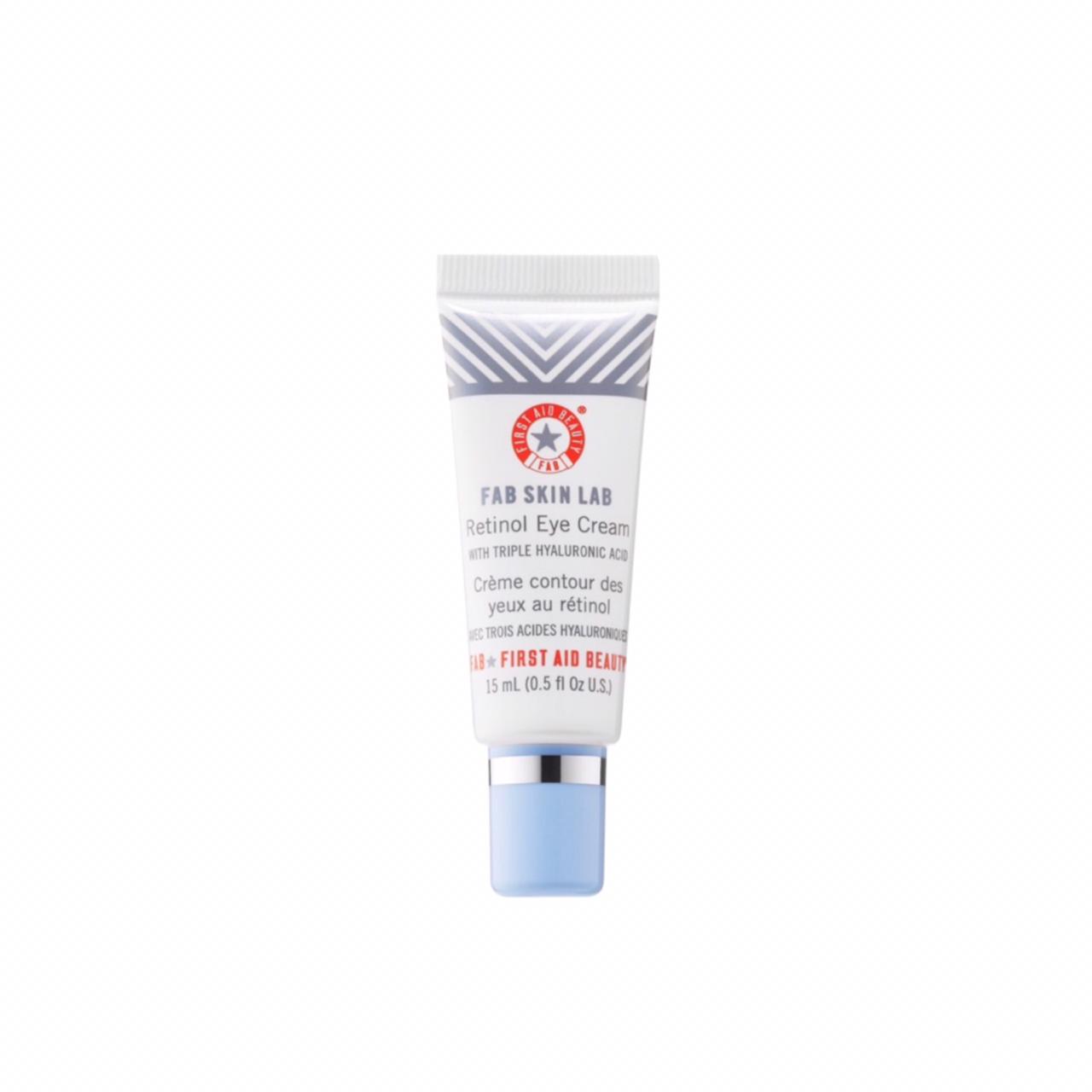 First Aid Beauty FAB Skin Lab Retinol Eye Cream with Triple Hyaluronic Acid
An enriching formula that helps combat the appearance of fine lines, wrinkles, and other signs of aging. It is loaded with good ingredients to nourish this delicate skin and lock the moisture within so that it looks good and feels better.
MOISTURIZER
If you wanna keep your skin healthy and glowing, start with the basics! Creams are basically the building blocks of a healthy skincare routine. A hydrating cream that nourishes your skin with good ingredients without making it greasy is all that your skin needs. Look for a cream that's loaded with antioxidants and other good ingredients to serve the purpose! Check out my favorites right here!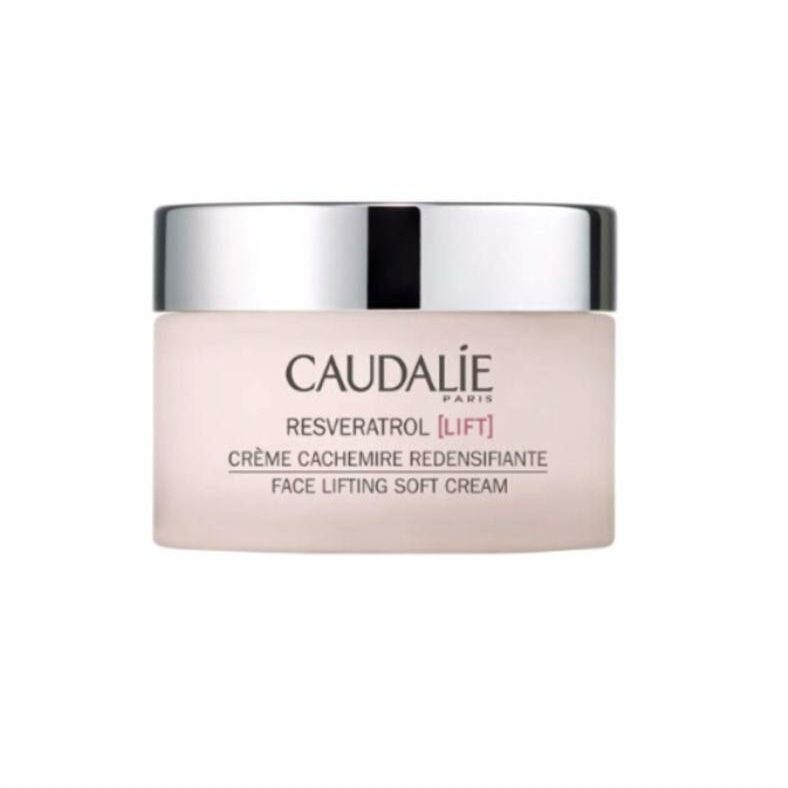 Caudalie Resveratrol Lift Face Lifting Soft Cream
A nourishing formula that hydrates your skin while keeping it healthy from the inside. I love the texture of this cream as it is absorbed by the skin in a fraction of seconds and does not make it look dull.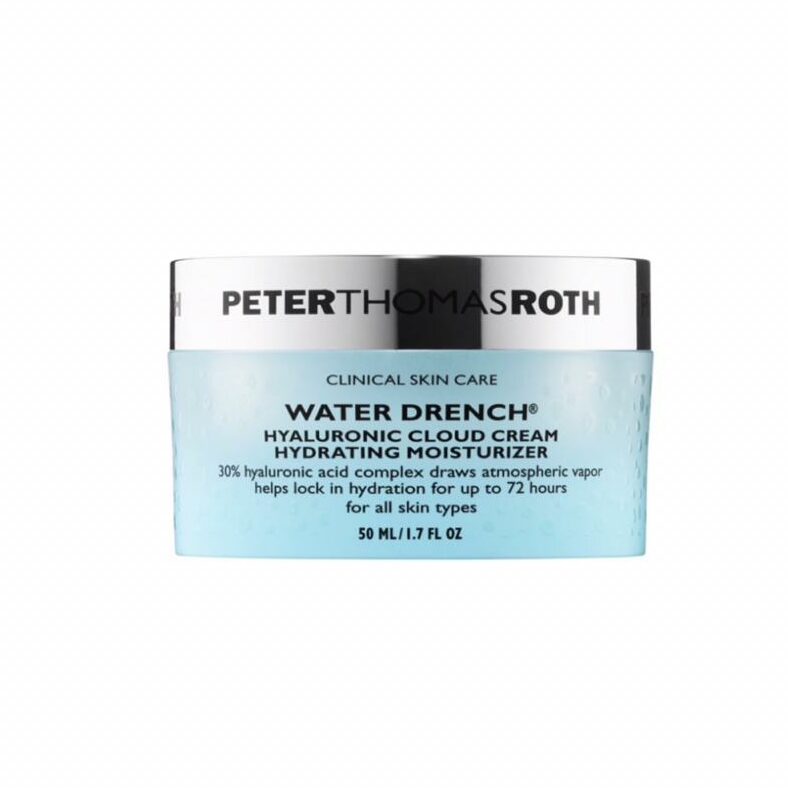 Peter Thomas Roth Water Drench Hyaluronic Cloud Cream
A miraculous formula consisting of 30% hyaluronic acid that transforms vapor into the water and keeps your skin hydrated for up to 72 hours. My skin felt noticeably smoother and firmer just after I started using this cream. Moreover, it never makes your skin dull, so you can consider using it if you're going for a 'bare face' look!